One of my favorite white sandwich breads, great for sandwiches.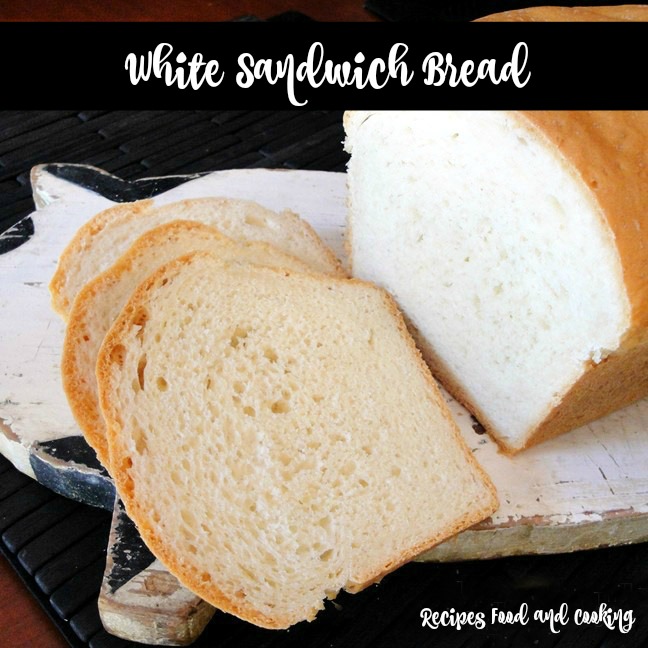 White Sandwich Bread
I love this bread for sandwiches, it has a firm but soft texture. It slices beautifully even those thin slices that tend to tear up. I used my Kitchen Aid to mix the dough.
Are you intimidated by making yeast breads? Tried it once and it didn't work so you think you are bread making challenged? Try it again. Making bread is a lot of fun and the result is something everyone will love.
Here are tips for you.
When you proof your yeast, be careful that the water is not too hot. Water that is too hot will kill the yeast. To be sure your yeast is good and that your bread will raise take 1/4 cup of warm water, add the yeast and a teaspoon of the sugar. Mix it together and let it sit for 5 minutes. It should get bubbly and start to raise. If this happens your yeast is good and your bread will raise.
Dough isn't rising? You may of added too much flour.
Bread fell in the oven? You let the dough rise too long before baking. If you suspect this, take the bread out of the pan, punch it back down and reshape the loaf. Let rise again.
Bread is crumbly? Too much flour is most likely the culprit here or the dough was not mixed long enough.
If you don't have a stand mixer be careful not to add too much flour while kneading the bread, your bread will be tougher if you do.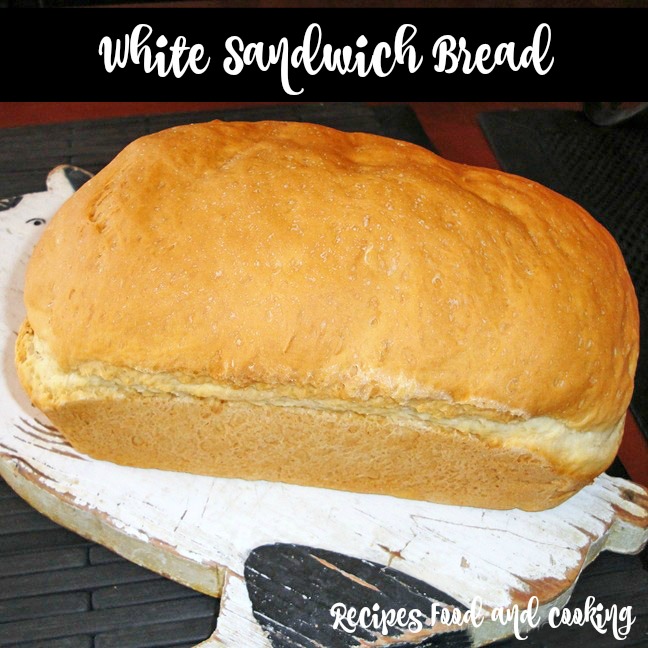 White Sandwich Bread
Prep time:
Cook time:
Total time:
One of my favorite white sandwich breads, great for sandwiches. It has a firm but soft texture.
Ingredients
3¾ cups (18¾ ounces) unbleached all-purpose flour, plus more for dusting the work surface
2 teaspoons salt
1 cup warm whole milk (about 110 degrees)
1/3 cup warm water (about 110 degrees)
2 tablespoons butter, melted
3 tablespoons honey
1 envelope instant yeast
Instructions
Add milk, water, butter, honey and instant yeast to your bowl. Mix together.
Add flour and salt. When the dough comes together, turn mixer to medium and knead dough until satiny, about 8 -10 minutes. Add flour a tablespoon at a time if necessary if the dough is sticking to the sides of the bowl.
Place the dough in a lightly greased bowl to raise until doubled. When doubled form into a loaf and place dough into a greased bread pan. Cover and let raise again until doubled.
Preheat oven to 350 degrees. Bake for about 45 minutes or until center of bread is 195 degrees.
Remove bread from pan and cool. Slice and serve.
Makes 1 loaf
thatsmyhome.com
Crusty French Bread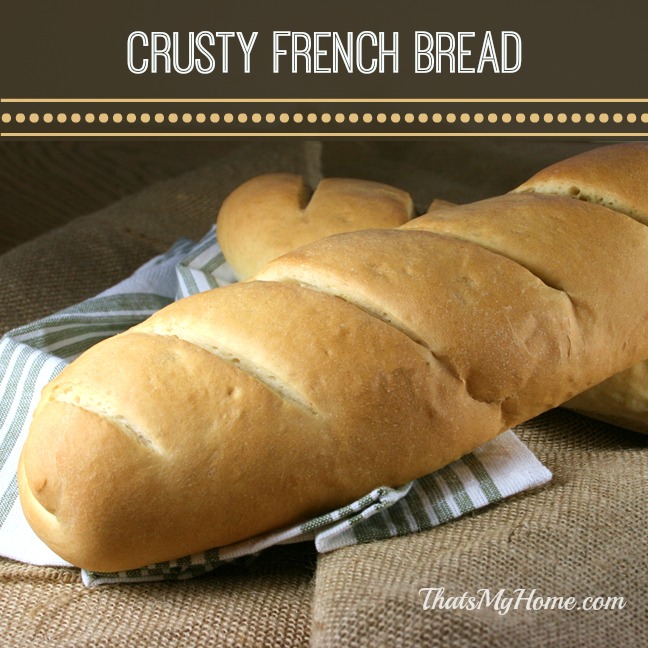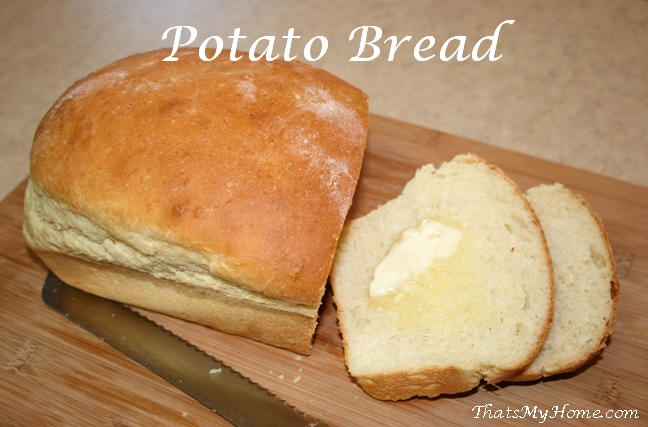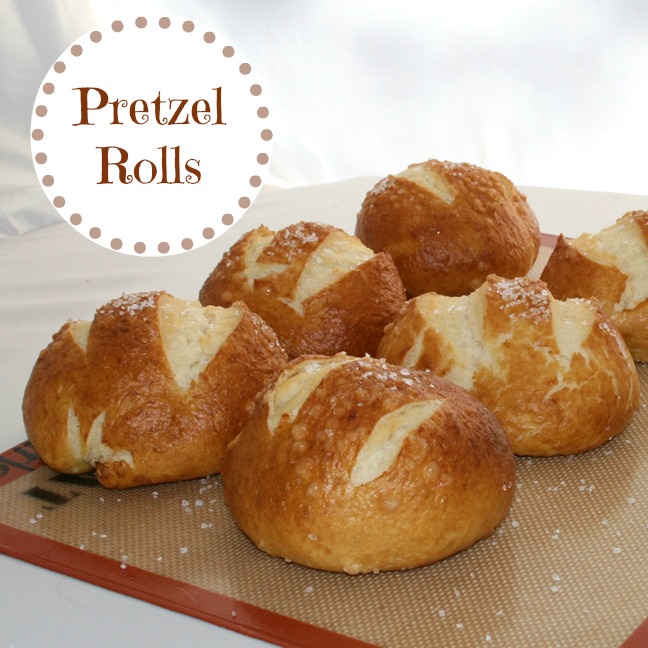 Pin It!