Homemade English muffins are so easy to make! Make the dough the night before and have ready when you are ready to make breakfast.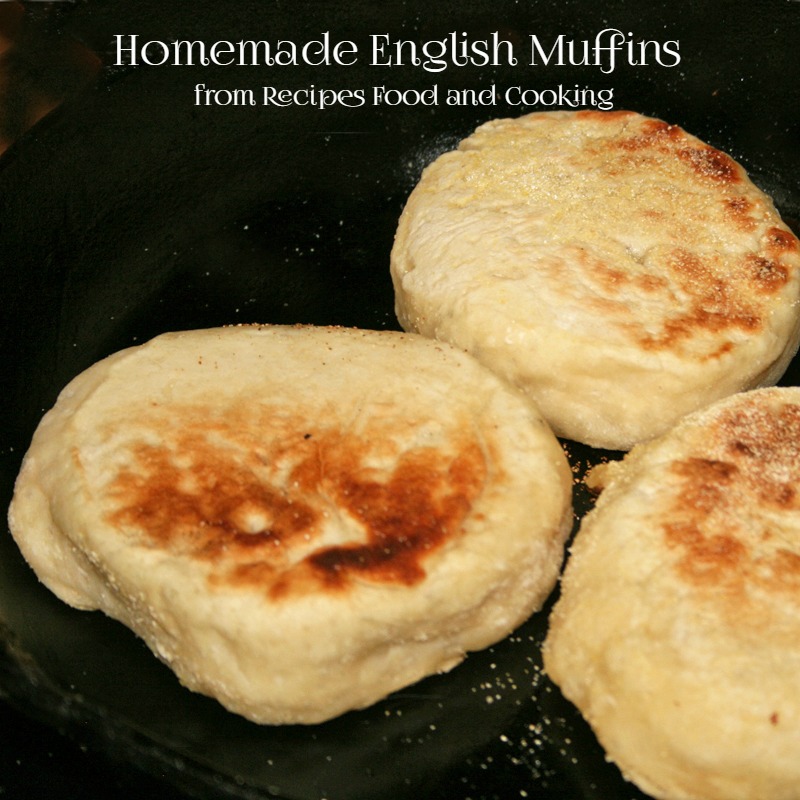 Homemade English Muffins
I have always wanted to make English muffins and today was that day. I honestly can't believe it took me this long to make them! They are delicious, easy to make and the taste, well, Wow would best describe it. I looked at several recipes and then did what I usually do and did it my way. I decided to see if it would work if I let the dough raise overnight in the refrigerator so they would be freshly made for breakfast. It worked perfectly. I had nice big bubbles in the dough when it was time to shape them, just what I wanted. When you cut into them there are lots of those little nooks and crannies that make them so good toasted. I doubt I buy them at the store again.
I will divide the dough into 10 pieces instead of 8 next time, they were a little bigger than I would of liked. I think sitting in the refrigerator all night also gave the dough a chance to develop a little more flavor.
I decided then to take it one step further and make my version of an egg mcmuffin only these were so much better. You can't really tell in the picture but there is cheese on this only it is a white cheddar cheese that doesn't show up real good but it is there.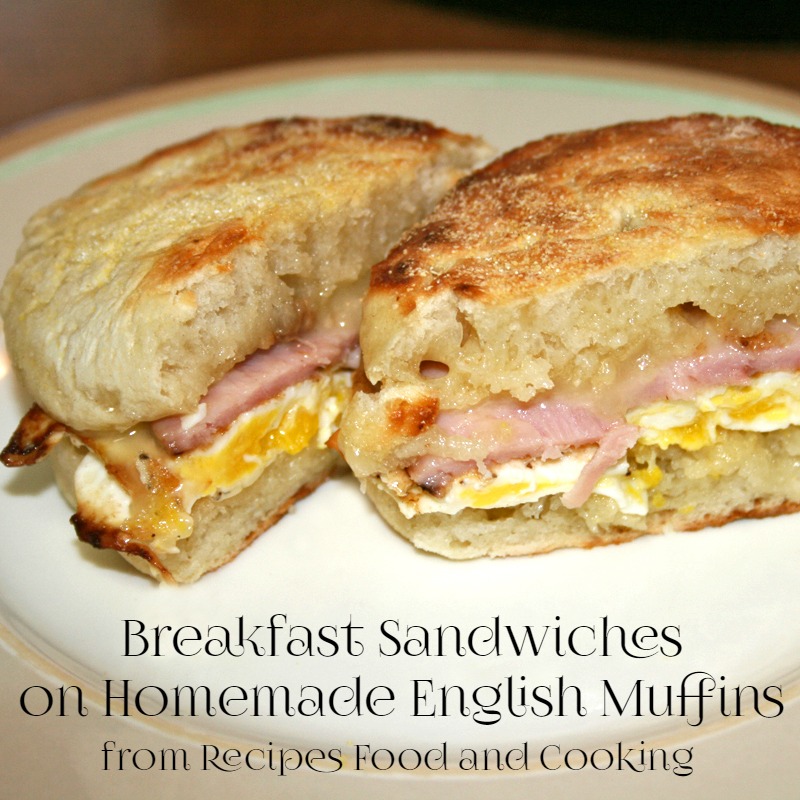 Homemade English Muffins
Prep time:
Cook time:
Total time:
Homemade English muffins are so easy to make,
Ingredients
1 package active dry yeast
1/2 teaspoon sugar
1 cup water
1/2 cup milk
2 1/3 cups bread flour
2/3 cup all-purpose flour
1 teaspoon salt
cornmeal
Instructions
Add the yeast, sugar and water to your mixing bowl. Let set for 5 minutes or until you see bubbles start to form. Stir in milk.
Stir in flours and salt until well mixed. Cover and put it in refrigerator overnight.
In the morning, sprinkle cornmeal on a baking sheet.
Divide dough into 8 - 10 equal pieces depending on how big you want them. Shape them into circles and place on top of cornmeal. Cover with a towel and let sit for 30 minutes.
Heat a cast iron skillet or heavy pan. Spray with cooking oil. Place 2 - 3 of the english muffins in the pan over medium low heat for 8 - 10 minutes. You will start to see bubbles kind of raising to the top. Turn over and cook another 8 - 10 minutes.
Maybe you'd like to try?