Vegetable patties full of broccoli, cheese and bread that are baked. One of my favorite ways to eat broccoli.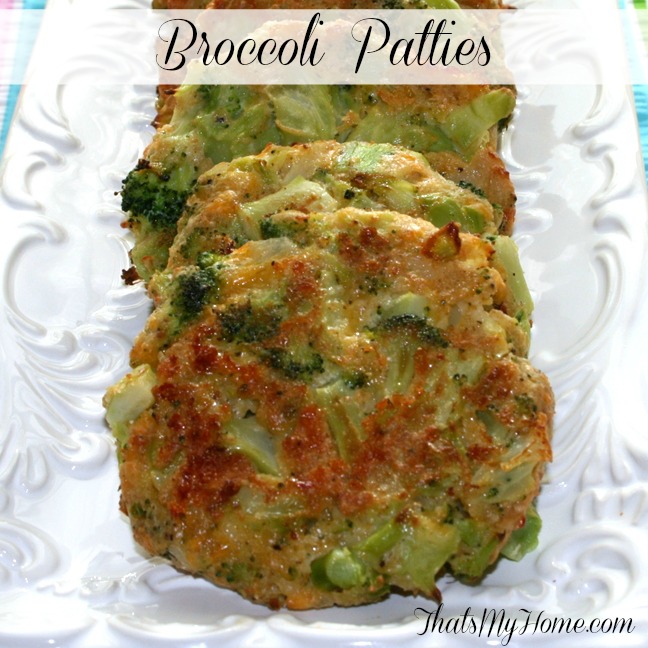 Broccoli Cheese Patties
Oh My Gosh! I think this is my new favorite way to eat broccoli. Where has this recipe been all of my life? I would of become a vegetarian based on this recipe alone. Nah, I still love me some steak. So here it is, you could use fresh broccoli if you wanted but I really liked the texture of the frozen broccoli in this recipe. Be sure to take your broccoli out to let it thaw. You need to get as much of the water out as you can.
I let it sit in the strainer for 30 minutes and then blotted it really good to get the water out. You will be real glad if you do it this way and don't decide to rush it. Then you want chop the broccoli up into a little smaller texture. I'd never done that before to frozen broccoli and I was surprised to see how much water was actually in it. I think this would also make a great vegetarian sandwich.
Here they are before they went in the oven.
Just as they came from the oven, that teaspoon of oil really worked on the cookie sheet with the cheeses. In the original recipe I found it was used to sauté the onions. I thought as long as I was going to use it this was a better use for it.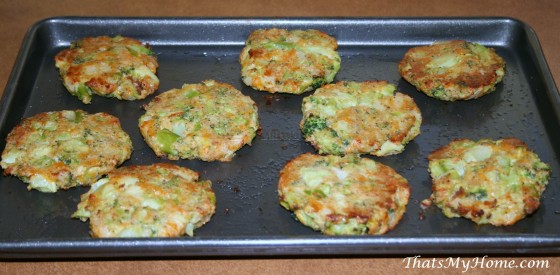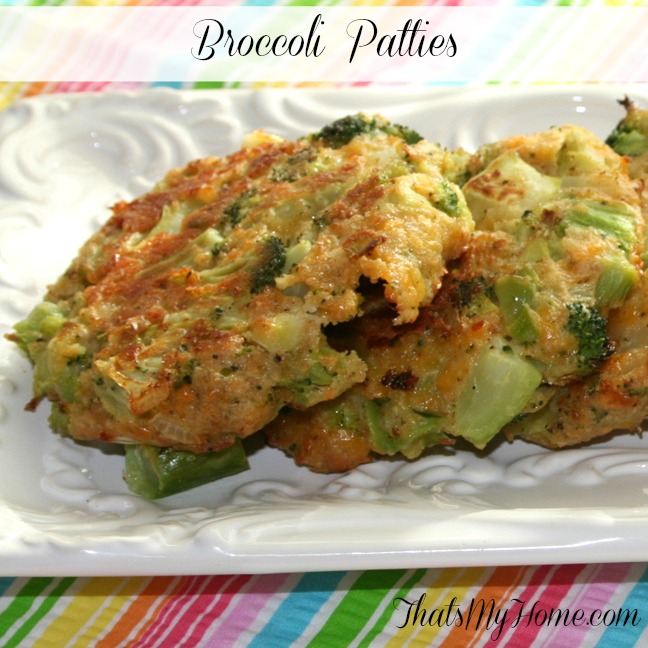 Broccoli Cheese Patties
Prep time:
Cook time:
Total time:
Vegetable patties full of broccoli, cheese and bread that are baked.
Ingredients
1 teaspoon butter
2 cloves garlic - minced
1/2 onion - chopped
1 (12 ounce) bag frozen broccoli - defrosted
3/4 cup breadcrumbs
1/2 cup sharp cheddar cheese
1/3 cup parmesan cheese
2 eggs - beaten
salt and pepper
1 teaspoon vegetable oil
Instructions
Saute the onions and garlic in the butter until translucent.
Put defrosted broccoli in a strainer for 30 minutes (longer if still frozen) in the sink. Blot well and put on a cutting board to chop the broccoli into smaller pieces.
Beat eggs in a mixing bowl. Add breadcrumbs, cheeses, salt and pepper. Mix well. Add broccoli and onion mixture. Mix well.
On a cookie sheet use the 1 teaspoon vegetable oil and grease the cookie sheet. Form patties, they are about 1/2 cup each. I used a large scoop.
Bake at 400 degrees for 15 minutes on one side and then turn them over. Bake another 15 minutes or until browned and crispy around the edges.
Follow me on
Pinterest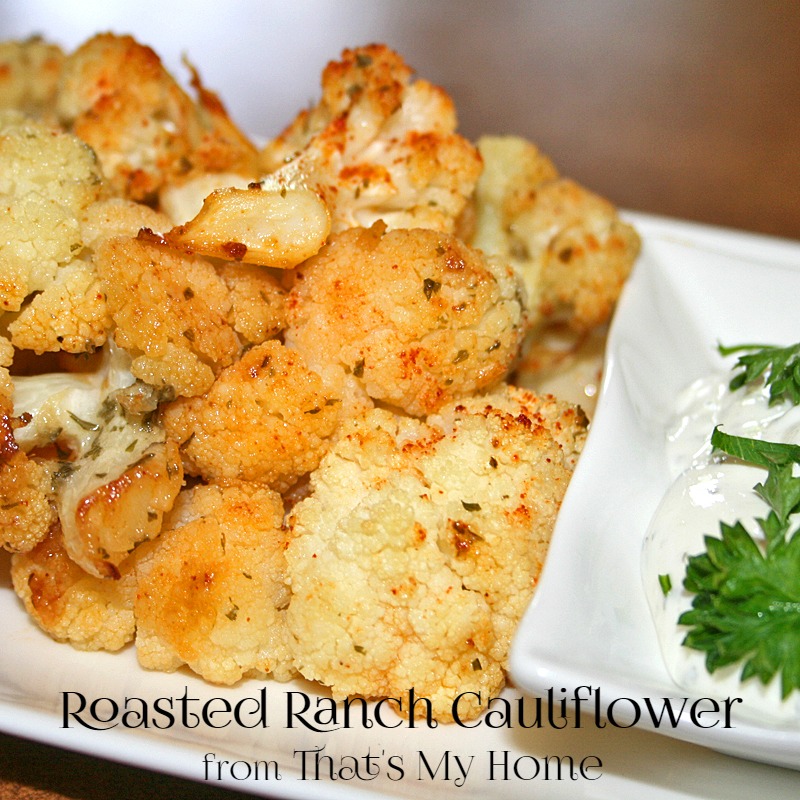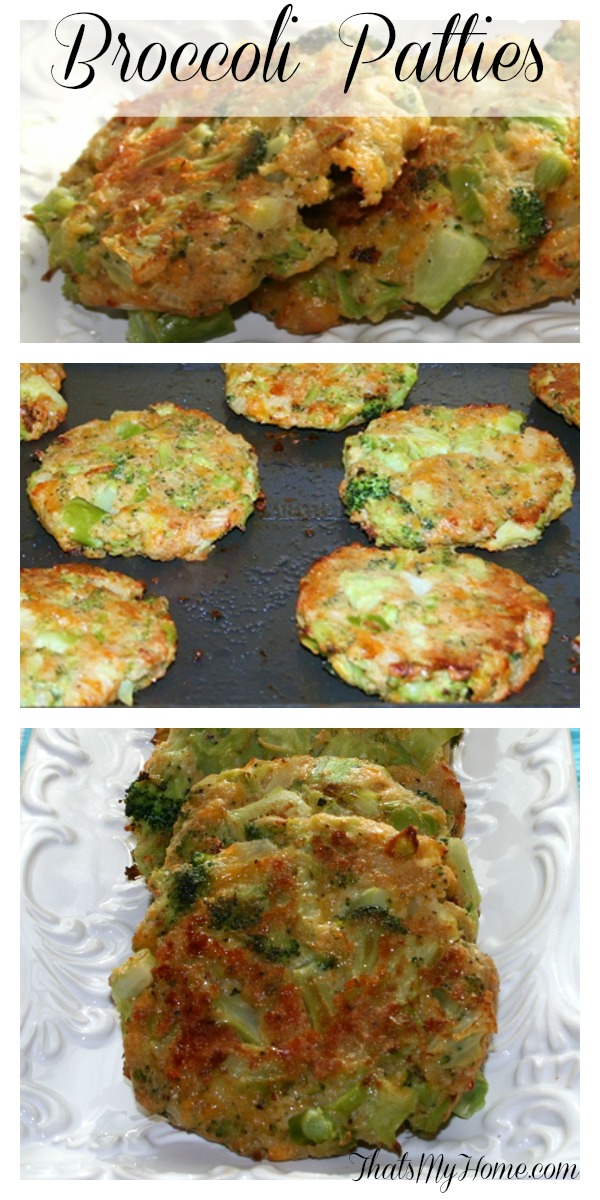 Note: I have had a couple of comments that their mixture was crumbly. I am guessing there was still too much water in the broccoli. To fix this either add some more bread crumbs or another egg. You want the texture to be somewhat firm like a stuffing would be before you make the patties. I would start by adding another 1/4 cup to a half cup of breadcrumbs.
Recipe Source: Jennifer Smith