Banana Cupcakes filled with Peanut Butter Cups and topped with Chocolate Cream Cheese Frosting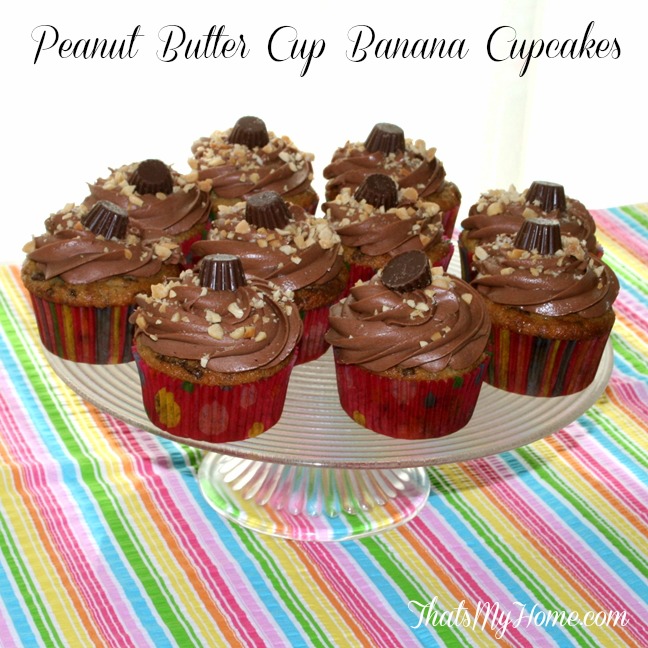 Yummy is the one word I would use to describe this cupcake. It is filled with peanut butter cups in every delicious bite. The chocolate cream cheese frosting just melts on your tongue. Can you tell I like this one?
These go together pretty quickly. In the frosting I didn't use the milk the recipe calls for and found I actually had to add another half cup of confectionery sugar to it to get the consistency I wanted.
Peanut Butter Cup Banana Cupcakes
Prep time:
Cook time:
Total time:
Banana Cupcakes filled with Peanut Butter Cups and topped with Chocolate Cream Cheese Frosting
Ingredients
1 cup all-purpose flour
1/2 teaspoon baking powder
1/2 teaspoon baking soda
1/4 teaspoon salt
1 stick butter, softened
1/2 cup sugar
1/4 cup sour cream
1 1/2 teaspoons vanilla extract
1/2 teaspoons banana extract (optional)
2 large eggs
2 large ripe bananas, peeled, and mashed
1 cup chopped peanut butter cups
Frosting
1/2 cup (1 stick) butter
1 pkg. (8 oz.) cream cheese, cold
1/4 cup unsweetened cocoa
3 oz. semi-sweet chocolate, melted and cooled
1 teaspoon vanilla
3 cups powdered sugar
1-2 tablespoons milk
Instructions
Preheat the oven to 350 degrees F. Line 1 (12-cup) muffin pan with paper cupcake liners.
In a medium bowl, combine the flour, baking powder, baking soda, and salt.
Set aside.
In a mixing bowl, beat together the butter and sugar with a mixer until light and fluffy.
Add the sour cream, vanilla extract, and banana extract (if using).
Slowly beat in the eggs, one at a time.
Incorporate the dry mixture and wet mixtures together until thoroughly combined.
Stir in the bananas and peanut butter cups.
Using an ice cream scoop, fill each cupcake liner 3/4 full.
Bake in the preheated oven until the tops turn golden-brown and when a toothpick, inserted in the middle of the cupcake, comes out clean, about 20 minutes.
Remove the cupcakes from the oven to a wire rack and let cool before frosting.
For frosting: With mixer, cream together butter, cream cheese, and cocoa until blended. Add cooled chocolate and vanilla and mix well. Beat in powdered sugar. Add in 1-2 tbsp of milk…just enough to give you the desired consistency for frosting. Frost liberally!
Food Network
pe-recipe:287]Maybe you'd like to try?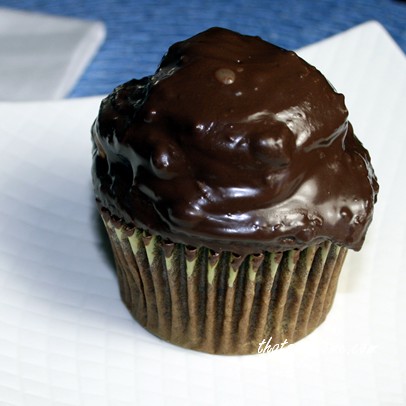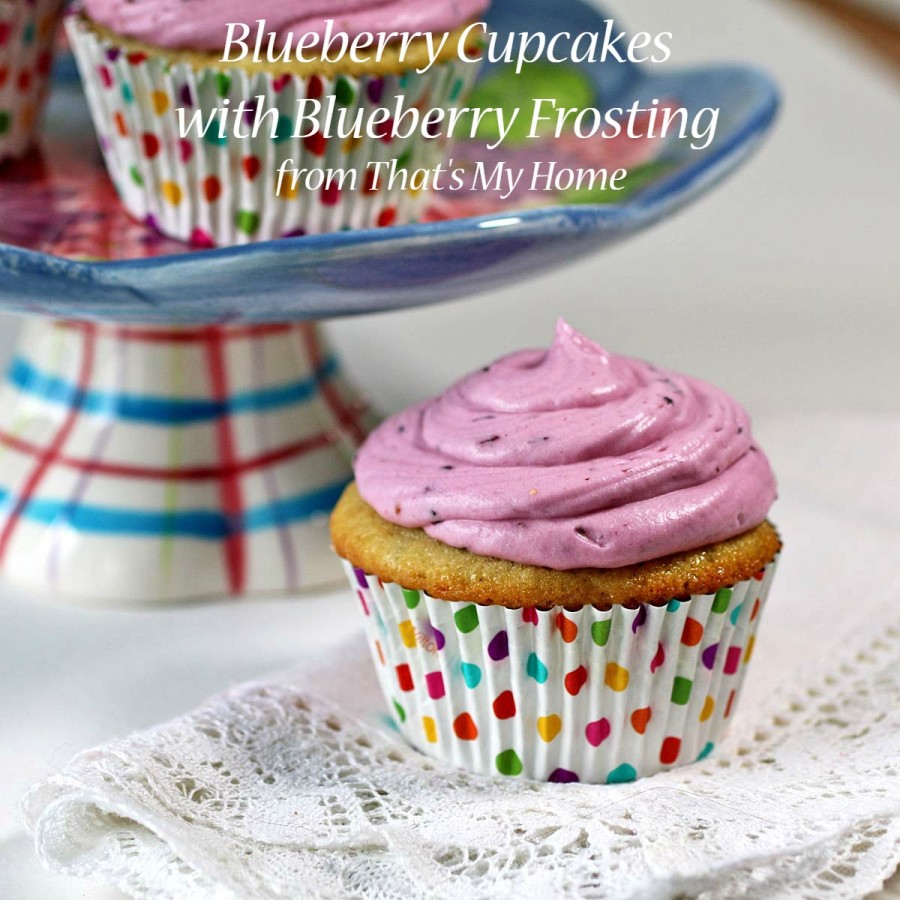 Pin It!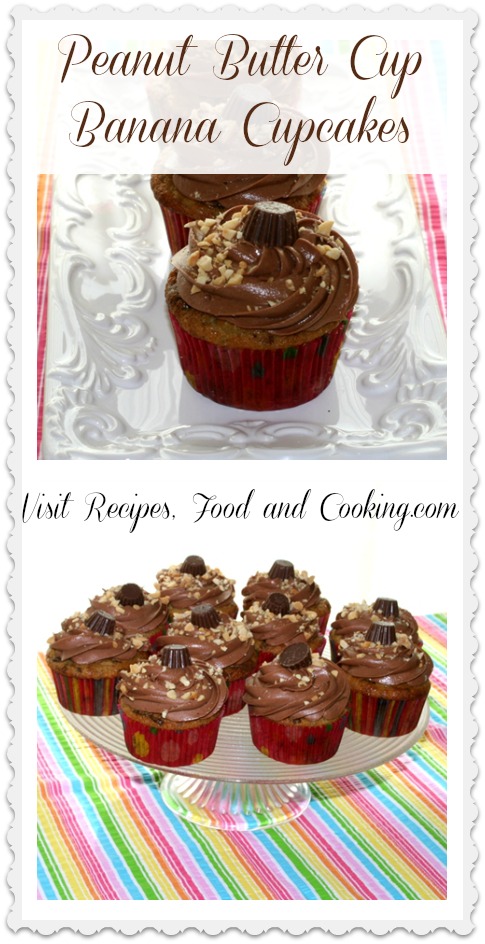 Follow me on Pinterest