Chocolate Cake with layers of jam, strawberries and chocolate frosting.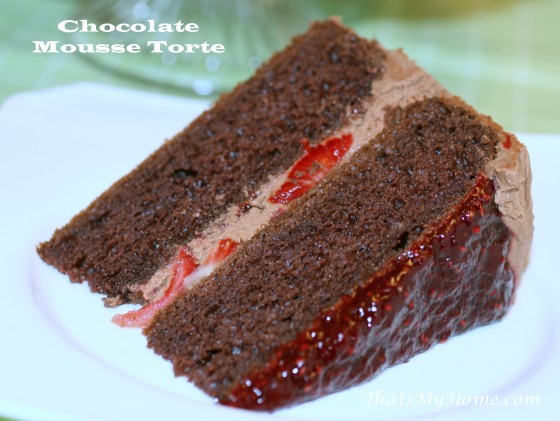 Chocolate Strawberry Torte
This cake uses a cake mix, I added pudding and sour cream to it for extra moistness. I made this the weekend my cousins came to visit and forgot to post it. I used a white chocolate pudding in the cake but you can use whatever flavor you desire. Using white chocolate did make the cake considerably lighter color than the other cake I made recently using the same cake recipe. I made a homemade jam when I made this cake because I had some strawberries I wanted to use up so I used a mixture of strawberries and frozen raspberries, added sugar and cooked it down to a jam consistency.
Top first with the jam, then add a layer of frosting and top with strawberries before adding the next cake layer.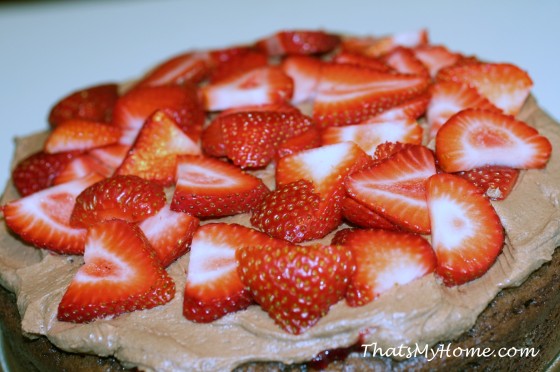 Would you like a piece of cake?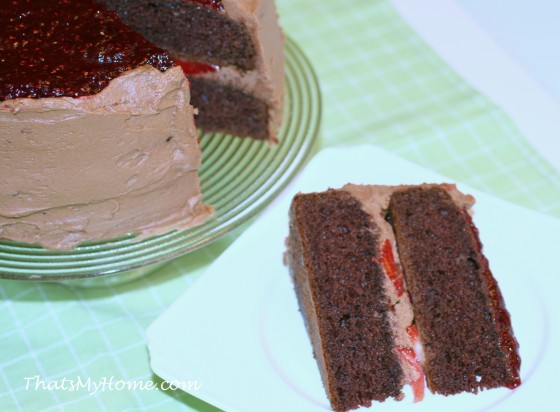 If you would prefer to make a chocolate cake from scratch, my favorite recipe from my pastry chef days, try this one. It is sturdy enough to hold to multiple layers of cake with a filling. It also freezes well.
Chocolate Strawberry Torte
Prep time:
Cook time:
Total time:
Chocolate Strawberry Torte is a chocolate cake with jam, chocolate mousse and fresh strawberries.
Ingredients
Cake
1 box devil's food cake mix
1 small pkg Jello instant white chocolate pudding mix
1 cup sour cream
1 cup vegetable oil
4 eggs, beaten
1/2 cup milk
1 tsp vanilla
Frosting
1 cup whipping cream - divided use
2/3 cup cocoa
1/2 butter
5 - 6 cups confectionary sugar
dash salt
To assemble
1 pint strawberries
raspberry jam
Instructions
Cake
Preheat oven to 350 degrees F.
In a very large bowl, mix together everything except chocolate chips. Batter will be thick.
Pour batter into 9 inch cake pan that has been sprayed and lined with parchment paper.
Bake cake at 350 for about 35 minutes. Check with a cake tester or toothpick to make sure cake is done. Cool cakes.
Frosting
Heat 1/2 cup of the whipping cream in the microwave for 30 seconds.
Put cocoa into mixing bowl and pour warm whipped cream over. Beat together using the whip attachment. Let cool.
When cocoa mixture is cool add butter and whip for several minutes. This mixture is going to be very thick. Slowly add remaining 1/2 cup whip cream. Add the salt and 4 cups of the confectionary sugar. Beat for several minutes scrapping down the sides of the bowl. Add another cup of the sugar and continue to beat. Beat for about 5 minutes adding remaining sugar if necessary to get the frosting to spreading consistency.
Assemble Cake
Place 1 cake layer bottom side up on a cake plate. Add a layer of jam, then frosting and top with a layer of fruit. Add remaining cake layer again, bottom side up. Add a layer of jam to top of cake. Frost the side of cake. Decorate the edges if you desire.
That's My Home
Maybe you'd like to try?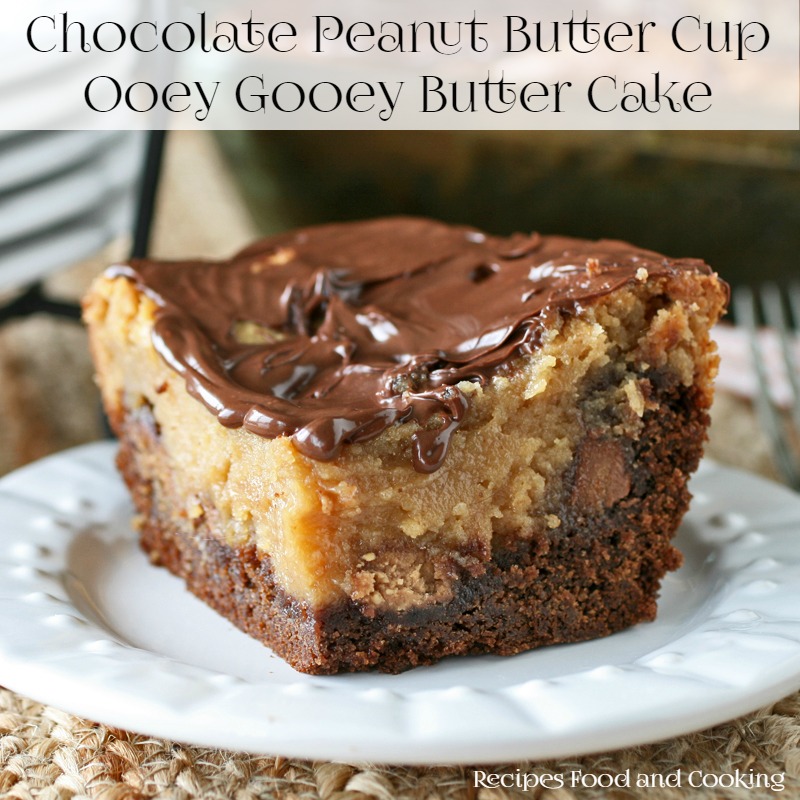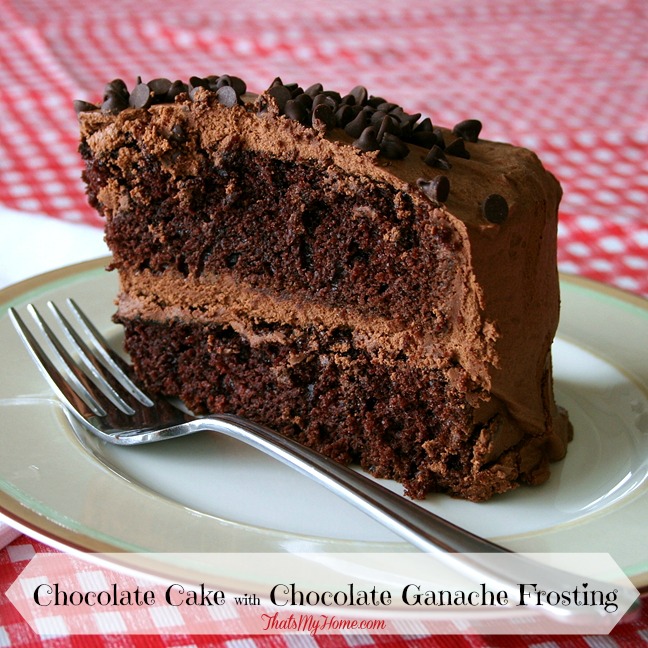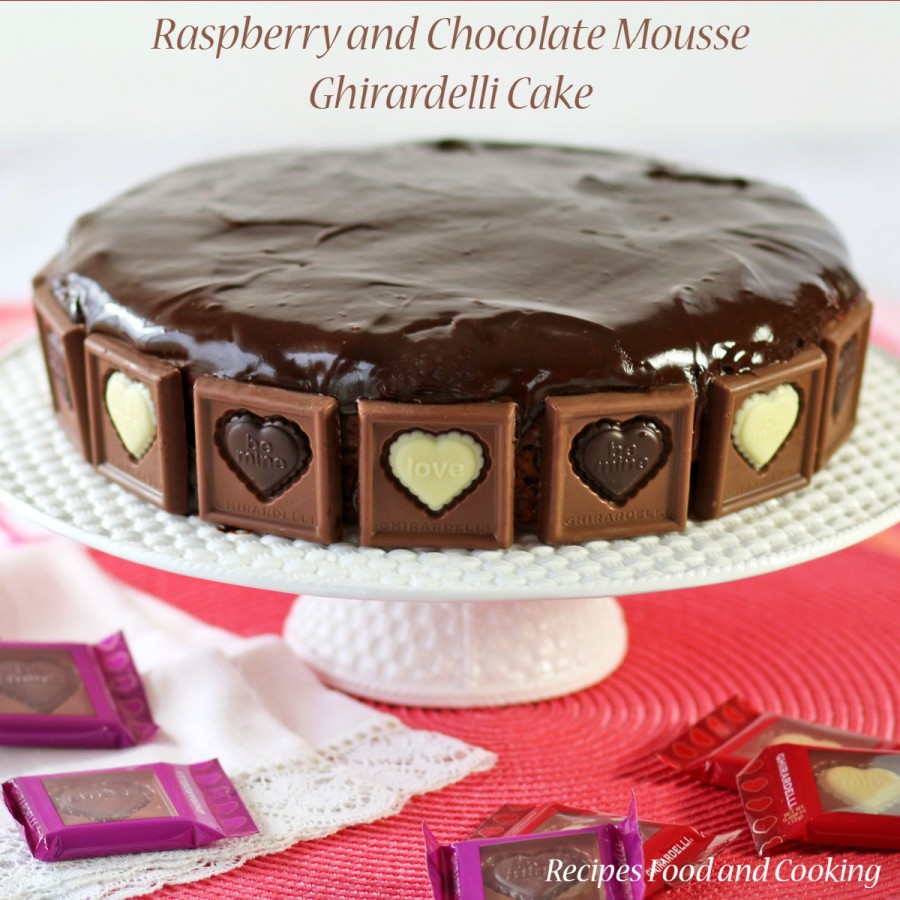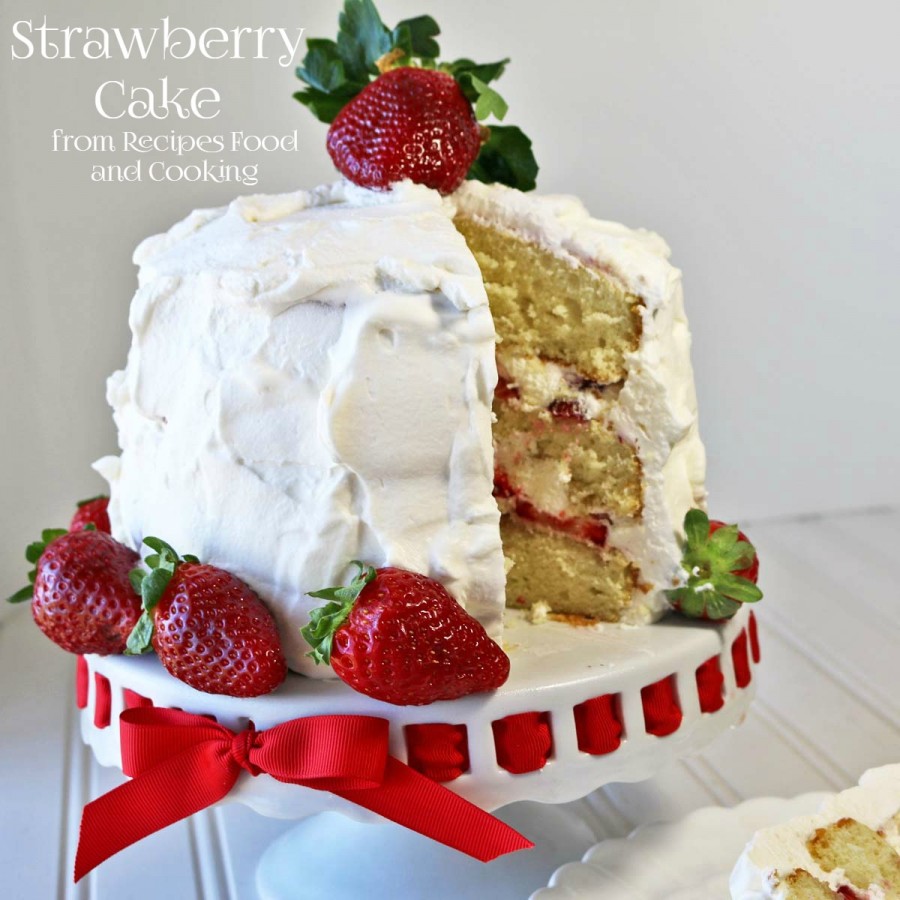 Enjoy!