Asian Noodle Salad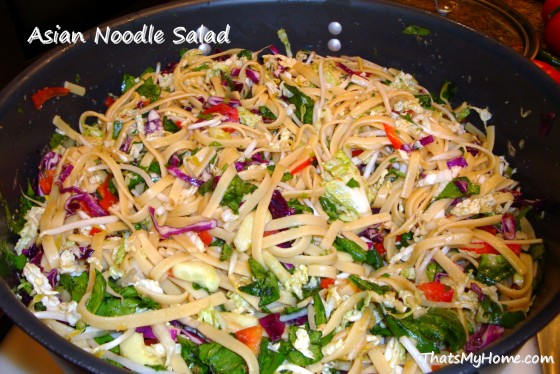 So next weekend I am catering a lunch, something I have not done in a long time. I saw this salad on a blog a month ago by Jamie Oliver and thought it would be perfect. I just finished making it and it is delicious!!! I did increase the dressing recipe by half, it just didn't seem like enough. I also used only the red pepper. I hope the girls on our fundraising committee like it as much as I do. I'm going to serve it with some Bruschetta and French Bread and fresh fruits.
Asian Noodle Salad
Ingredients
SALAD:
1 packages linguine noodles, cooked, rinsed, and cooled
1/2 to 1 head sliced Napa cabbage
1/2 to 1 head sliced purple cabbage
1/2 to 1 bag baby spinach
1 red bell pepper, sliced thin
1 yellow bell pepper, sliced thin
1 orange bell pepper, sliced thin
1 small bag bean sprouts
3 sliced scallions
1 peeled, sliced cucumber
chopped cilantro-to taste
1 can whole cashews, lightly toasted in skillet
DRESSING:
Juice of 1 lime
8 tablespoons olive oil
2 tablespoons sesame oil
6 tablespoons soy sauce
1/3 cup brown sugar
3 tablespoons fresh ginger, chopped
2 cloves chopped garlic
2 hot peppers or jalapenos, chopped
Instructions
Mix together salad ingredients in LARGE bowl. Whisk together dressing ingredients and pour over salad. Mix with tongs and serve in a big bowl or platter.
I dressed this salad right away and think I should of left out the spinach until just before serving.
Adapted from Jamie Oliver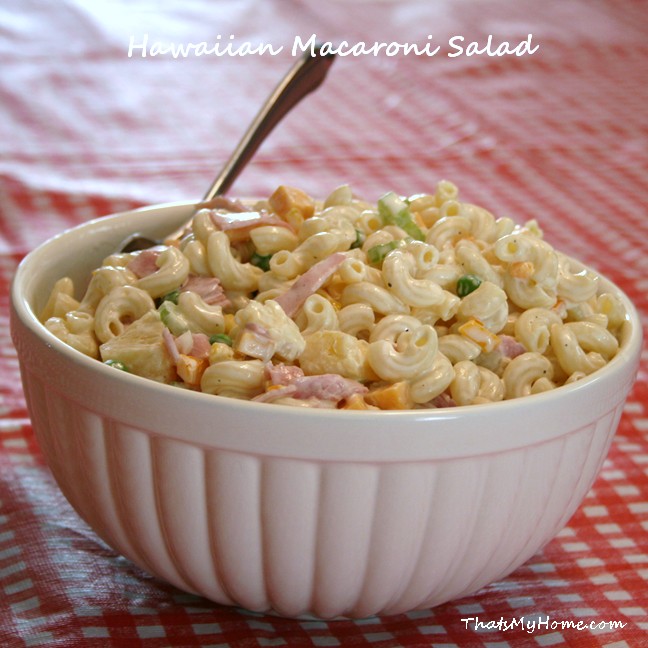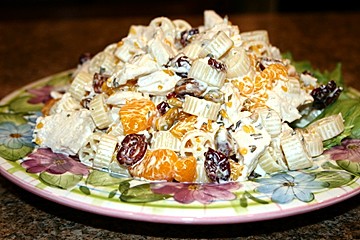 Don't let the awful photo sway you from making this, it is really delicious!