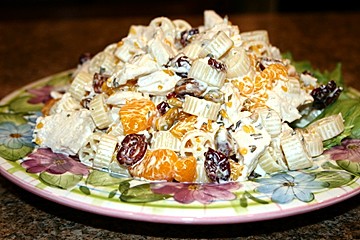 I got this recipe from a friend of mine. She made it for a home party I went to. I absolutely love it and will be making it often this summer. The dressing is light with a orange ginger flavor. It is good served right when you make it or you can wait until it chills. It could be served as a main course salad, it has lots of chicken in it.
Sula's Orange Chicken Pasta Salad
Ingredients
Dressing
1 cup mayonnaise (I use fat free)
½ cup (from the can) orange juice
2 t. dried basil leaves
¼ t. ground ginger
Salad
4 boneless skinless chicken breast halves, cooked and cubed (about 2 cups cubed) ¦I've also used the frozen cooked Tyson chicken to expedite the preparation time.
2 cups rotini pasta, not over cooked and drained
1 can (11 oz.) mandarin orange segments, drained
½ cup chopped pecans
½ cup dried cranberries
Instructions
Mix the first four ingredients together. If salad is not going to be served right away, double the amount of dressing as the salad tends to be dry if it has been chilled. Reserve ½ to 1 cup of dressing to add just before serving.
Pour the dressing over the remainder of the ingredient in a large bowl. Mix lightly. If you make this too far ahead of time, the noodles and chicken soak up the dressing.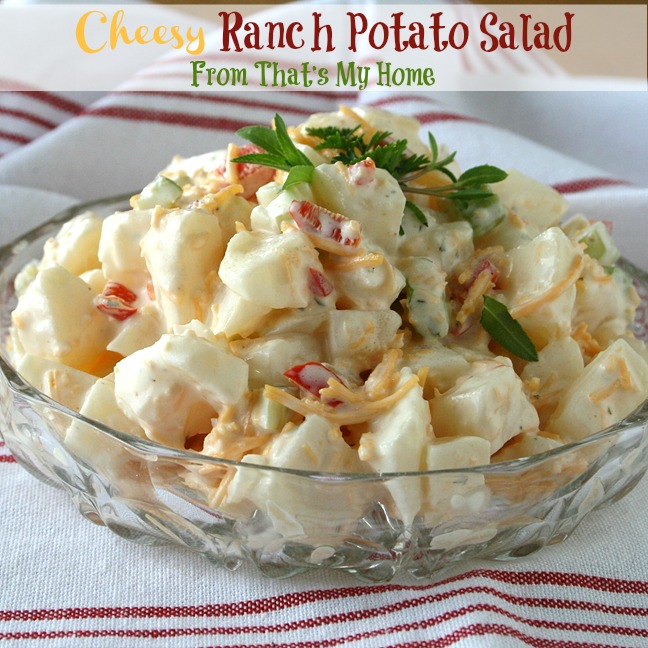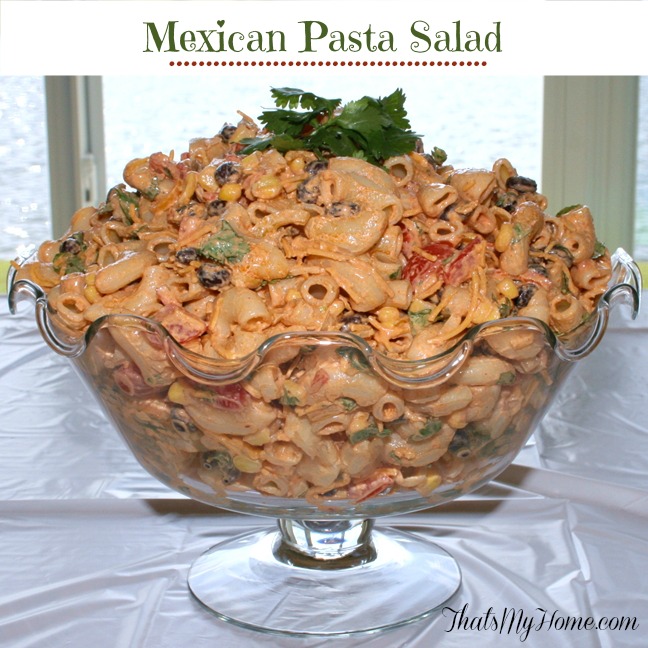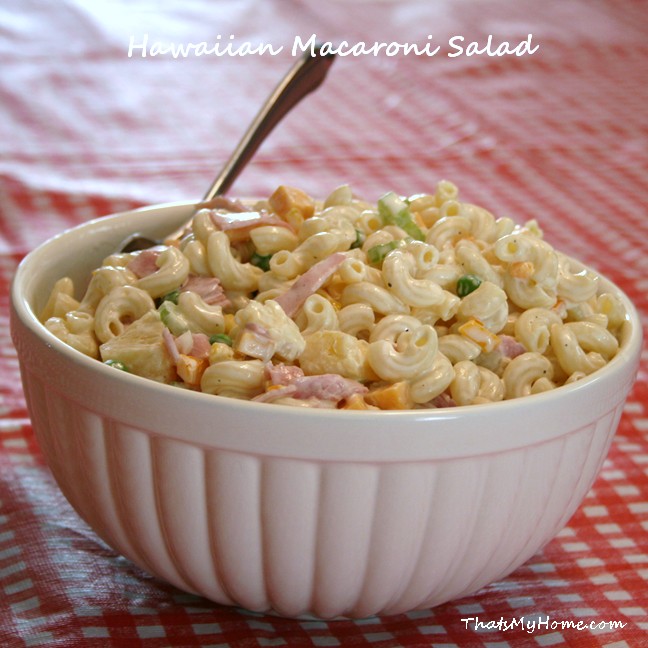 Delicious!