Macaroni Salad with chunks of pineapple, julienned ham and sweet peppers.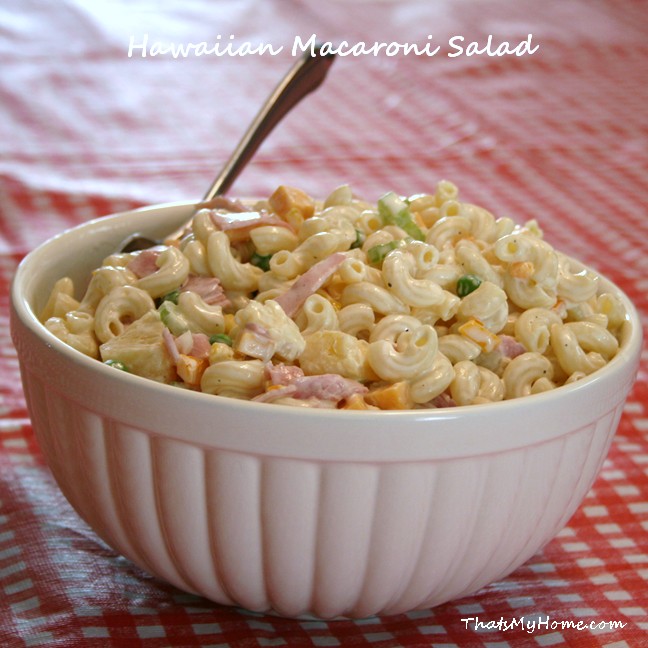 Hawaiian Macaroni Salad
My mom is laughing at me naming this salad Hawaiian Macaroni Salad, I have no doubt. I don't remember when she starting making it this way but when she did we threw the tuna away and it was ham, sweet peppers, pineapple chunks and cheese from that point on. She also got so she used pasta shells instead of macaroni, either works well.
I was just feeling in a traditional mood today and then I added the peas. Sorry mom. I made it to go with my Picnic Fried Chicken I made today.
One of things I've learned over the years is, if you make the macaroni ahead of time where the macaroni has time to be cold before you add everything to it, you should be able to use less mayonnaise. Dry cooked cold pasta will absorb less of the mayo than macaroni just cooked and drained.
Hawaiian Macaroni Salad
Prep time:
Cook time:
Total time:
Macaroni Salad with chunks of pineapple, julienned ham and sweet peppers.
Ingredients
1 lb. macaroni elbow noodles
1 cup celery
1 cup sweet peppers
1/2 cup onions
1/2 lb. sliced ham
6 oz. block sharp cheddar cheese
1 can pineapple tidbits
1 cup frozen peas
1 1/2 - 2 cups mayonnaise
salt and pepper
Instructions
Cook macaroni until done in salted water, about 8 minutes. Drain and rinse with cold water.
Chop up the peppers, onions and celery into small pieces. Add to a big bowl along with the macaroni. Cut the ham into julienned strips. Cut the cheese up into tiny bite size square pieces. Add the pineapple and peas. Mix up and then add most of the mayonnaise. Add more if needed. Add salt and pepper to taste. Refrigerate until ready to serve.
www.thatsmyhome.com
Maybe you'd like to try?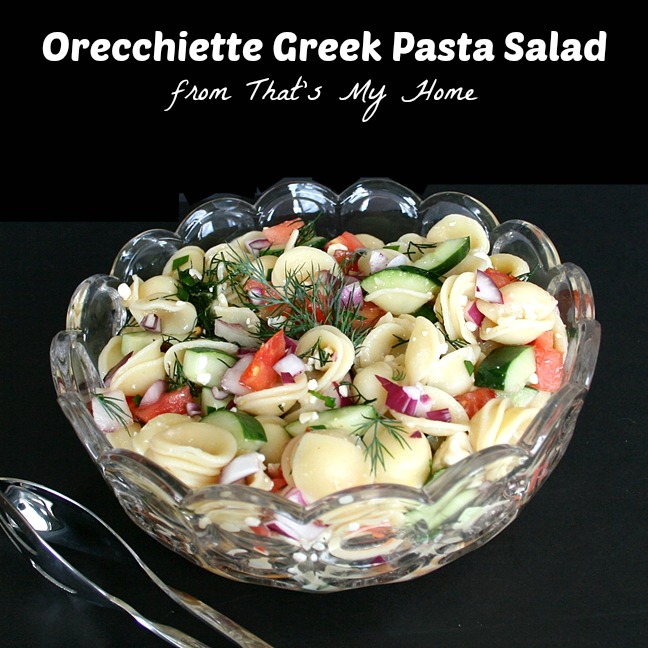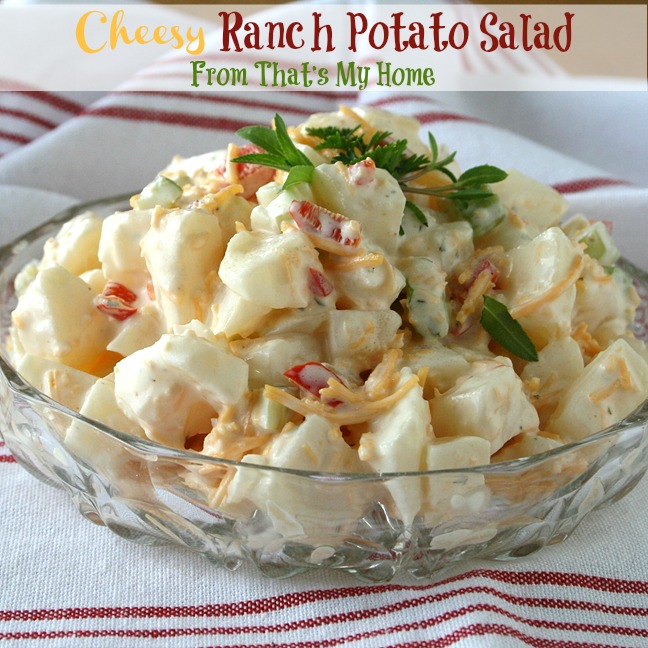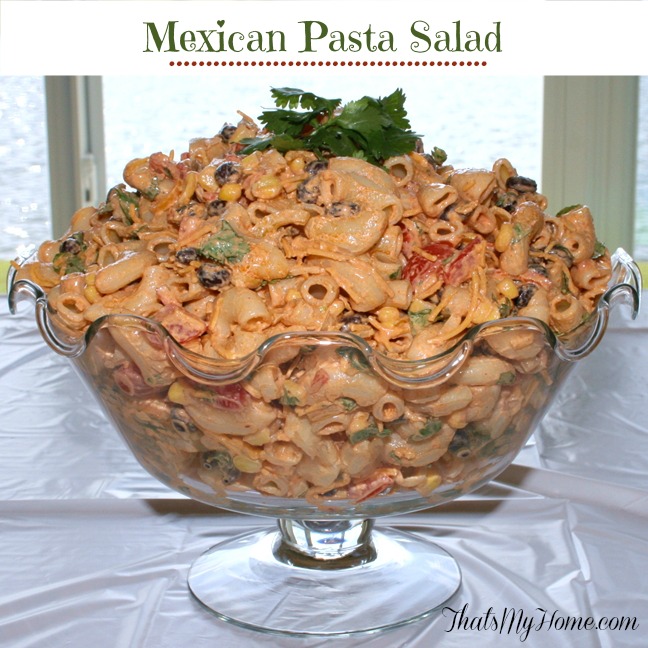 Follow me on Facebook, Google+ , Instagram or Pinterest to see when I post or share something new!