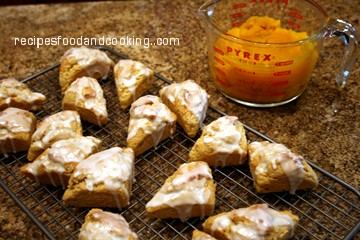 I baked a pie pumpkin the other day after I got an email asking a question about pumpkin butter. I decided I'd try the recipe. I had a little left over so I decided to try a pumpkin scone recipe I had.
If you have never baked a fresh pumpkin here is how I do it. Cut the top off like you are going to carve it. Scrape out the seeds. Place the pumpkin with the lid back on it on a baking sheet that has been lined with foil. Bake at 350 degrees for about a hour. This will depend on your pumpkin size. It is done when you can piece it easily with a knife. Let the pumpkin cool. Remove the pumpkin from the shell and use it as you would canned pumpkin.
I use small sugar pumpkins or pie pumpkins when I cook with them. There is more pumpkin, they seem sweeter and less water. To me it is worth the time to do it and there is a taste advantage.
Yummy Pumpkin Scones
Prep time:
Cook time:
Total time:
Ingredients
2 cups all purpose flour
2/3 cup granulated sugar
2 tsp. baking powder
1/2 tsp. salt
1 tsp. cinnamon
1/2 tsp. ground nutmeg
1/4 tsp. ground cloves
1/4 tsp. ground ginger
1/2 cup fresh pumpkin (can substitute canned)
3 tbsp milk
1 extra large egg
1/2 cup cold butter, cut into cubes
Plain glaze:
1 cup confectioners' sugar
2 tbsp whole milk
1/2 teaspoon vanilla
Instructions
Preheat the oven to 425F.
Combine all purpose flour, granulated sugar, baking powder salt, nutmeg, ground cloves, ground ginger together in the food processor. Pulse a few times to mix ingredients.
Cut butter into pieces and pulse the food processor until butter is blended and resembles a coarse meal.
Add all the remaining scone ingredients and mix until mixture comes to a ball. This dough will be very soft.
I used a a tablespoon to drop the batter into my mini scone pan.
Bake for 15-16 minutes or until scones turn light brown.
While scones cool, mix ingredients for glaze, until the mixture becomes smooth. Brush glaze over scones, when they are still warm.
Make 12 mini scones.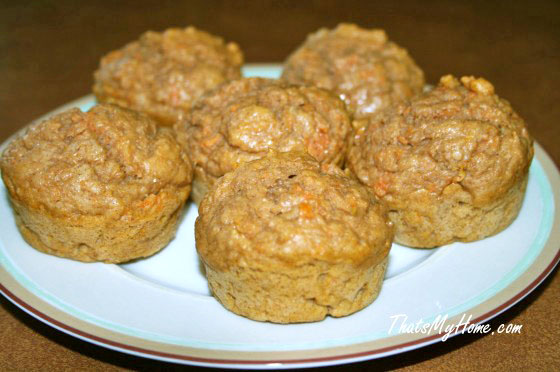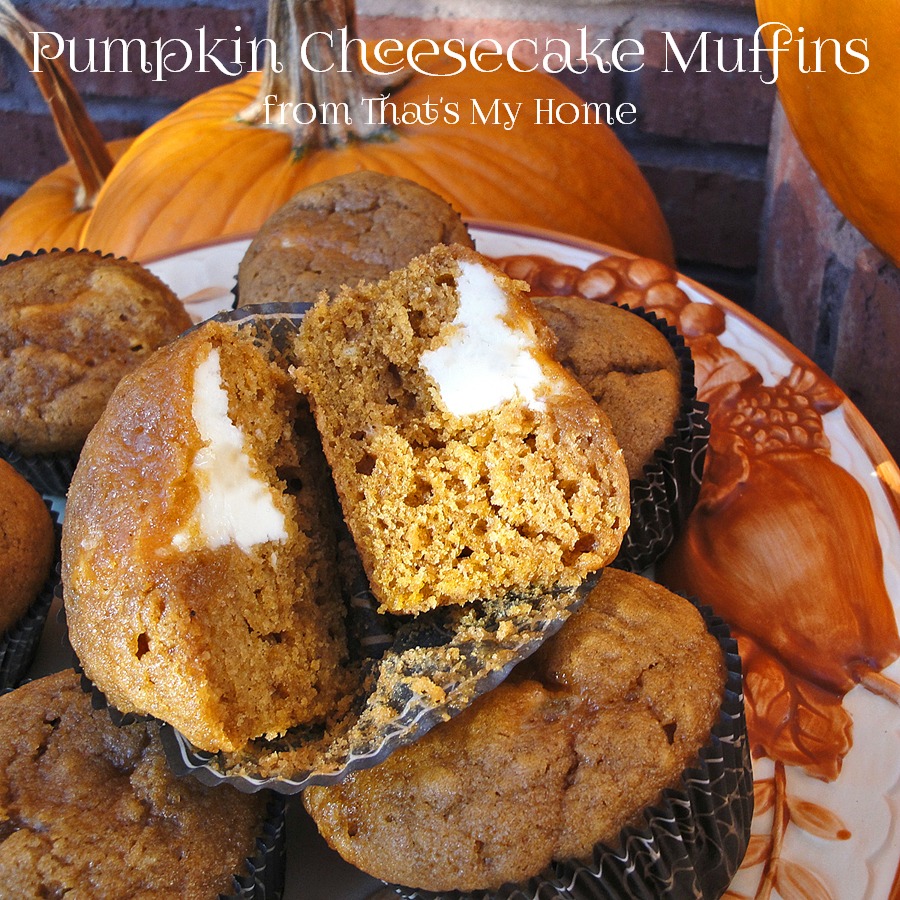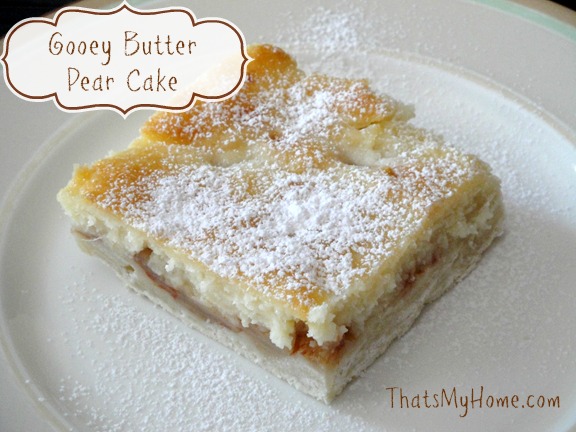 Enjoy!