Look at all of these pretty tomatoes!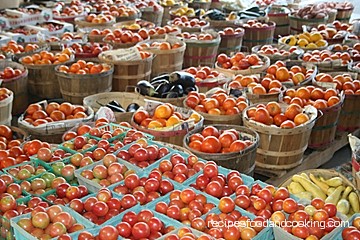 I just love the Farmer's Market in Nashville. There is always so much go on there. There is a slight difference this year with the drought but it still makes for a fun morning. There are so many booths, a food court and lots of different vegetables.
Look at this watermelon, it weighted 96 lbs. You can see on the picture where he wrote the weight on the watermelon. Now talking with the owner of the booth he said this was a small one, didn't I know that the drought had affected the size? Last year he had one that weighted 156 lbs. I wonder how many it would feed…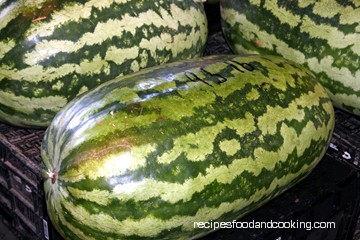 There were so many kinds of tomatoes at every booth. I just love the heritage tomatoes, they taste so good! Look at all of them.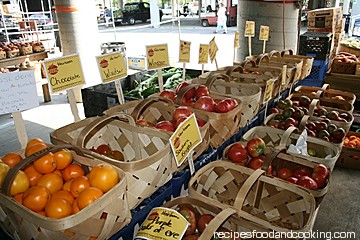 I have seen so many different tools since moving south. Here is a bean cutter, the beans are cut into perfect lenghts. All you have to do is take them home, wash them and they are ready to go. I like snapping beans so I think I will pass on this one, but thought I'd show you. They also have pea shellers and bean shellers going all of the time.
One of the funniest moments to me was finding these peaches. I wanted to buy some peaches to take to Michigan where I was going the next day. The south got hit with a terrible freeze so there aren't a lot of peaches and apples this year.