Sweet Potato Muffins that are diabetic friendly!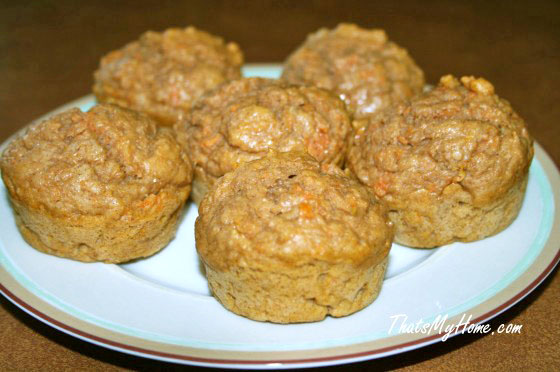 I honestly think one of the toughest things about being a Type 2 diabetic is finding recipes that are actually edible when you want something sweet. I love Splenda and have been experimenting with Truvia and Stevia, it is just difficult to find the balance in a recipe.
I had been craving something sweet this week and these sweet potato muffins fit the bill. I found the recipe at Diabetic Living. I had to make some adjustments to the recipe as the batter was too thick so I compromised by adding buttermilk and orange juice. These muffins are good, best eaten or frozen the day you make them. They raise beautifully in the oven and will fall a little as they cool.
Sweet Potato Muffins
Prep time:
Cook time:
Total time:
Ingredients
1 cup mashed sweet potato
1 1/2 cups flour
2 teaspoons baking powder
2 teaspoons cinnamon
1/4 teaspoon pumpkin pie spice
1 tablespoon crystallized ginger – chopped finely
1/4 teaspoon salt
1 egg
1/2 cup unsweetened applesauce
1/2 cup Splenda
2 tablespoons canola oil
1 1/2 teaspoons vanilla
3 tablespoons buttermilk
2 tablespoons orange juice
Instructions
Preheat oven to 350. Grease or use cupcake holders for 10 muffins.
In a large bowl, combine the flour, splenda, baking powder, spices and salt.
In another bowl whisk together the egg, juice, buttermilk, applesauce, oil and vanilla together. Add to the flour mixture and mix until well combined.
Put the batter into the prepared pans with a scoop or large spoon. Bake for about 15 – 17 minutes or until a tester comes out clean.
about 200 calories per muffin
Adapted from Diabetic Living