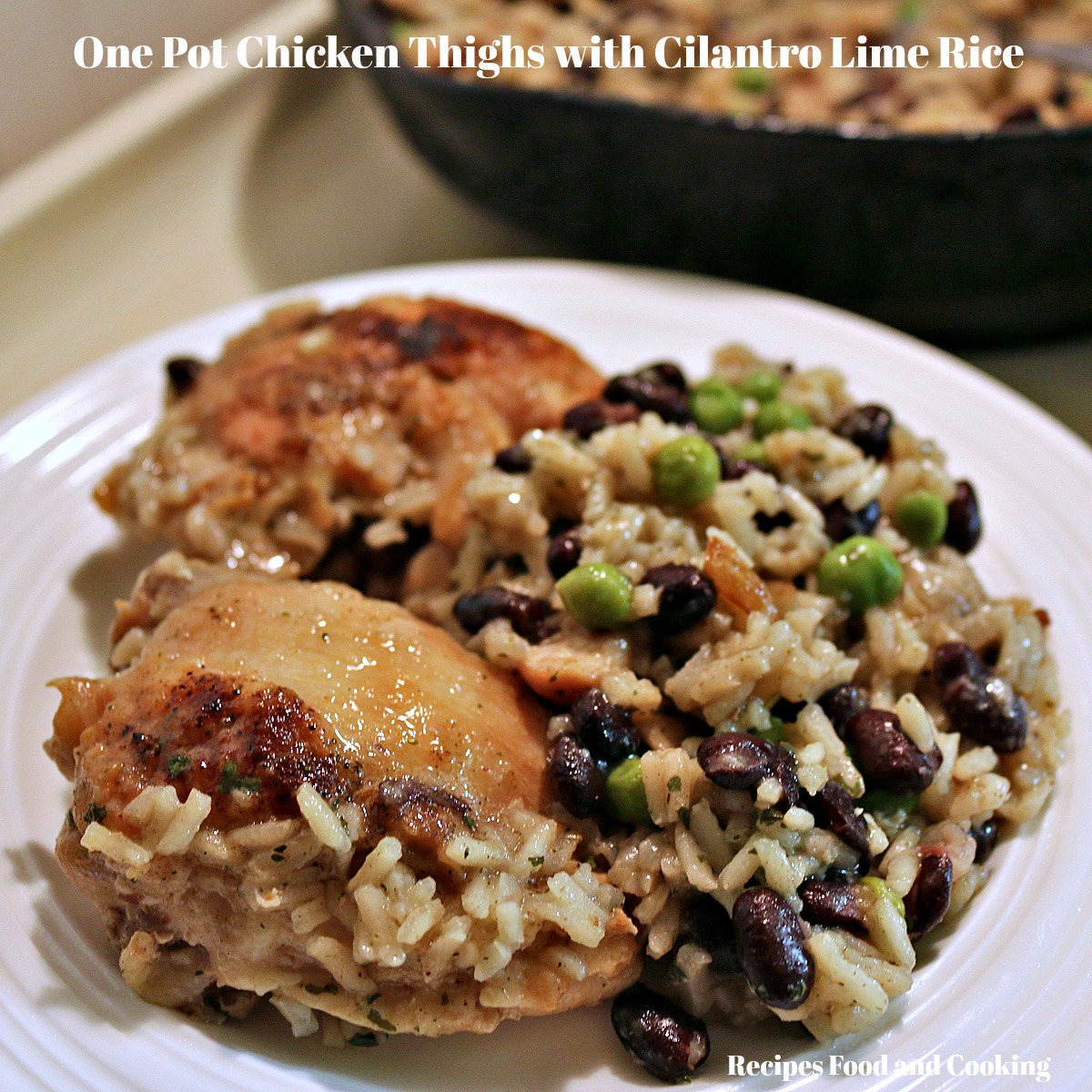 Chicken Thighs with Cilantro Lime Rice
This dish is not only economical but really tasty. I'd never really been a dark meat person but it gets so tender and stays moist that I cook with it a couple of times a month now. They will cook in the same time as the rice after they are browned making for an easy one pot dinner. 10 minutes of prep, put the lid on and in about 25 minutes dinner will be ready.
I love beans and rice together so in the last 5 minutes I added a can of well rinsed black beans. If you don't rinse them well they will give the rice a muddy look, it doesn't affect the taste at all. However we all tend to eat with our eyes first so it does make it more appealing. I added the peas when I turned the heat off and let set for a couple of minutes.
I used a package of Cilantro Lime Rice I had received from Vigo Foods, so watch for a giveaway I have coming soon of a gift box of foods from Vigo. These rice mixes are perfectly seasoned with herb mixes they make in their own factory. Because I added the chicken and beans, I did add some additional garlic and cilantro but that was it. Watch for my post about Saffron Yellow Rice with Autumn Vegetables coming soon, special enough to serve for a holiday side dish.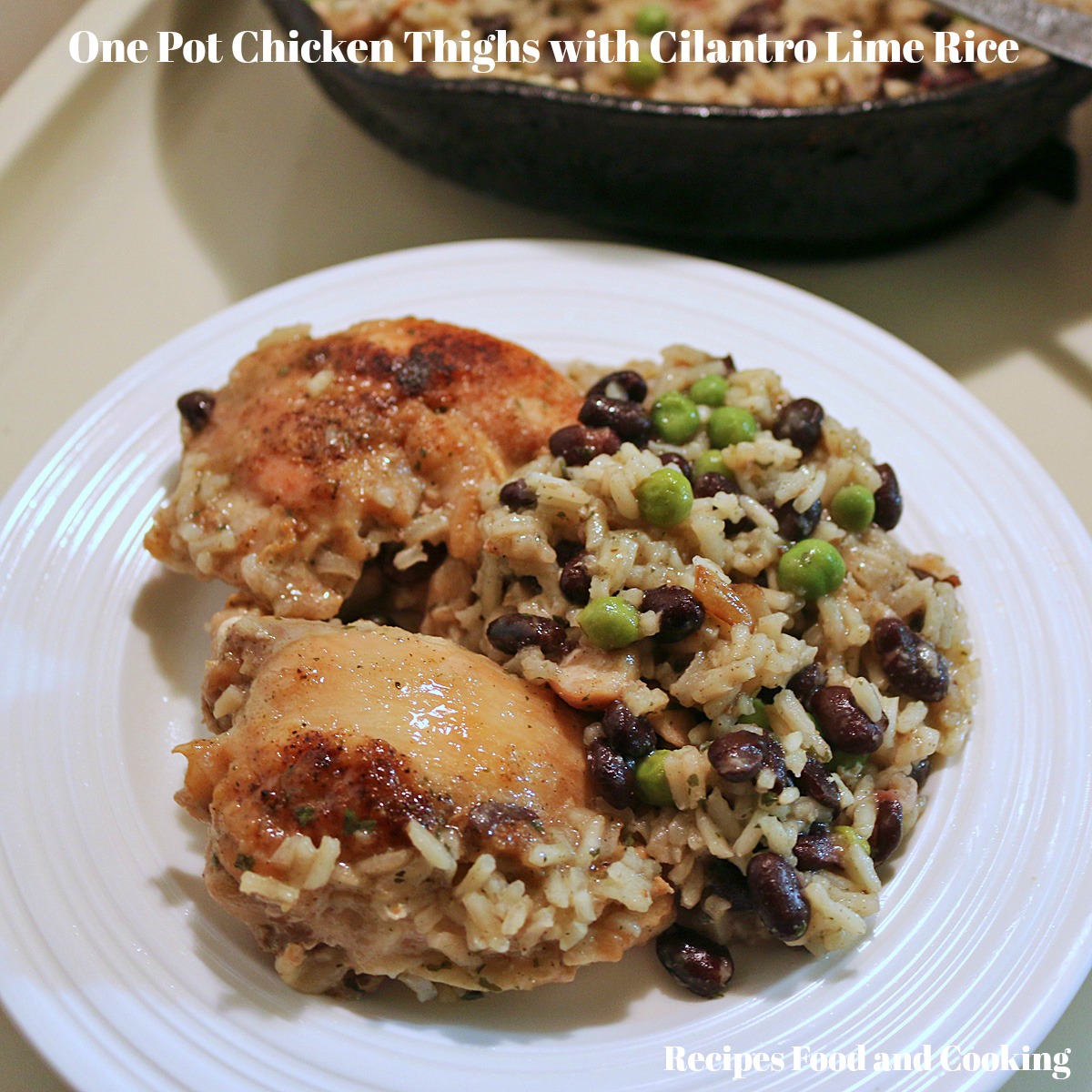 Chicken Thighs with Cilantro Lime Rice
Author:
Mary Ellen @ Recipes Food and Cooking
Recipe type:
Chicken, Rice, Main Dish
Prep time:
Cook time:
Total time:
Chicken Thighs with Cilantro Lime Rice, Black Beans and Peas. This one pot chicken dinner can be ready in less than 30 minutes.
Ingredients
1 package chicken thighs 4 - 6 pieces
1 8 oz. package Vigo Cilantro Lime Rice
1 can 16 oz. black beans - drained and rinsed well
3/4 cup peas
2 1/2 cups water - can be part chicken broth
1 tablespoon butter
oil
salt and pepper
2 - 3 cloves crushed garlic - optional
1 teaspoon dried cilantro or 1 tablespoon fresh
Instructions
Season the chicken with salt and pepper. Heat a little oil in a pot big enough for all of your ingredients. I used a large cast iron pan. Brown the chicken thighs. Add garlic, cook about 2 minutes.
Add the water and butter. Bring to a boil
Stir in the seasoning mix from the rice with the additional cilantro.
Add rice.
Cover with a tight fitting lid. Cook over medium heat until chicken and rice are tender, about 20 minutes.
Rinse a can of black beans until the water runs clear. Add to pan. Cook another 5 minutes.
Turn off heat and stir in peas. Let set a few minutes. Serve.
Maybe you'd like to try our recipe for?
Chicken Thighs with Rainbow Carrots
Irish Chicken with Cabbage, Potatoes, Bacon and Onions
Rosemary Chicken with Mushrooms and Caramelized Onions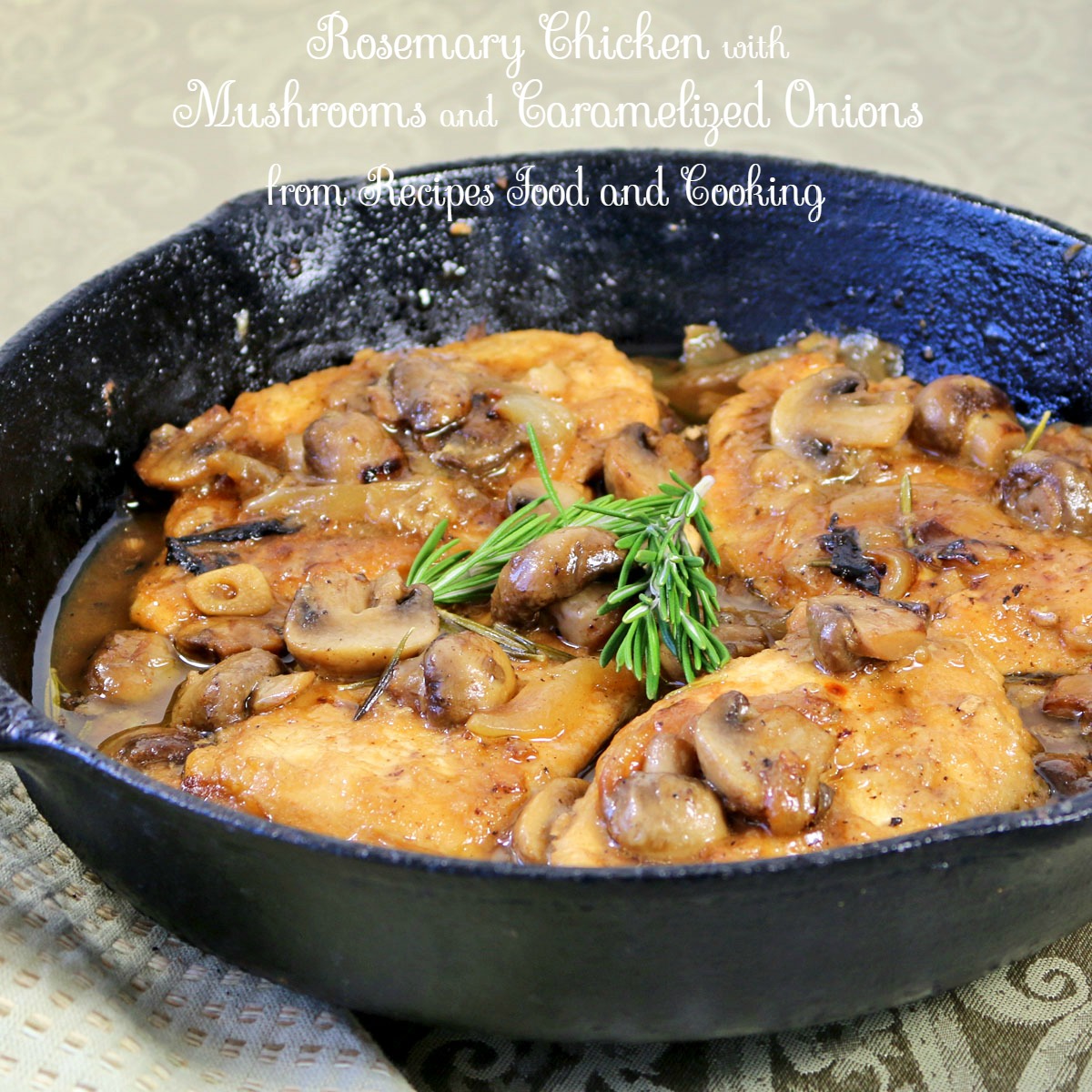 Pin It!