Chicken Thighs with Rainbow Carrots Chicken simmered in chicken broth. Ready in 30 minutes or less.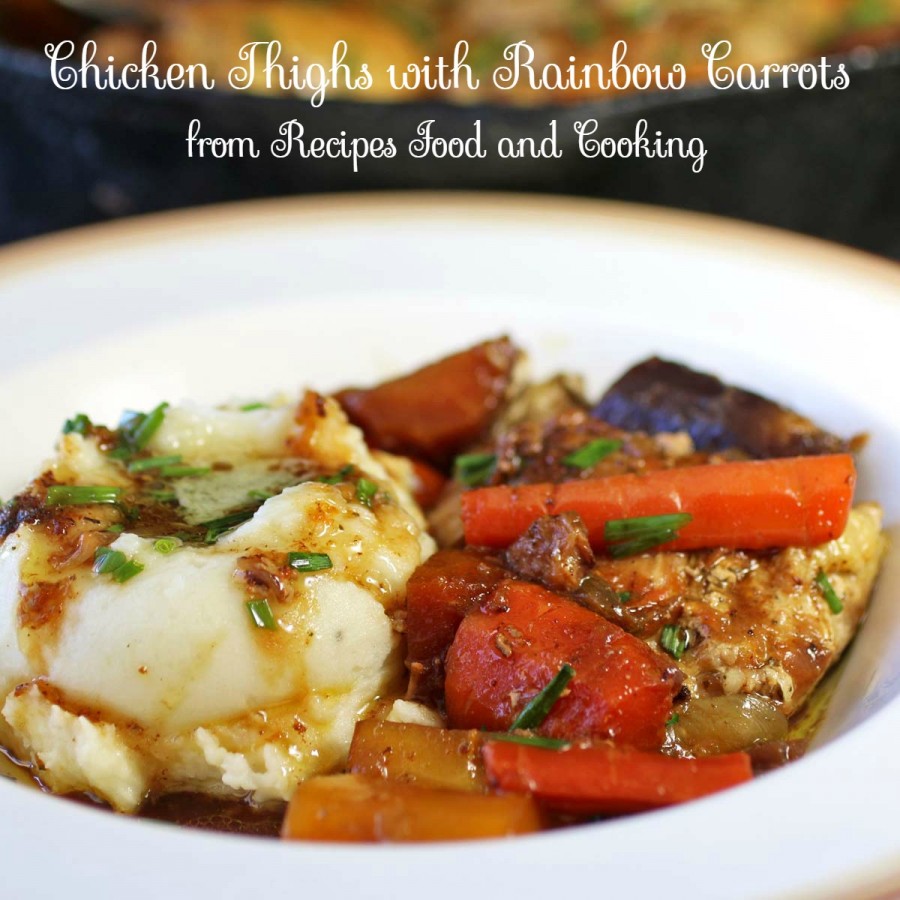 Chicken Thighs with Rainbow Carrots
I'm not sure what to talk about first here the delicious chicken thighs or the amazing rainbow carrots. Since I put a carrot on top of the chicken thigh lets talk about the rainbow carrots.
It is interesting because the insides of the purple carrots are orange. Purple carrots are usually very sweet. Red ones don't really taste different but they do contain lycopene, the antioxidant found in tomatoes. These carrots are full of healthy nutrients. Have the kids peel them for you while you start the chicken. When you get the kids to participate in the kitchen they are more likely to try whatever it is that they helped with.
You could be eating this delicious dinner in about 30 minutes, so it qualifies as fast and easy. It just looks like it takes all day.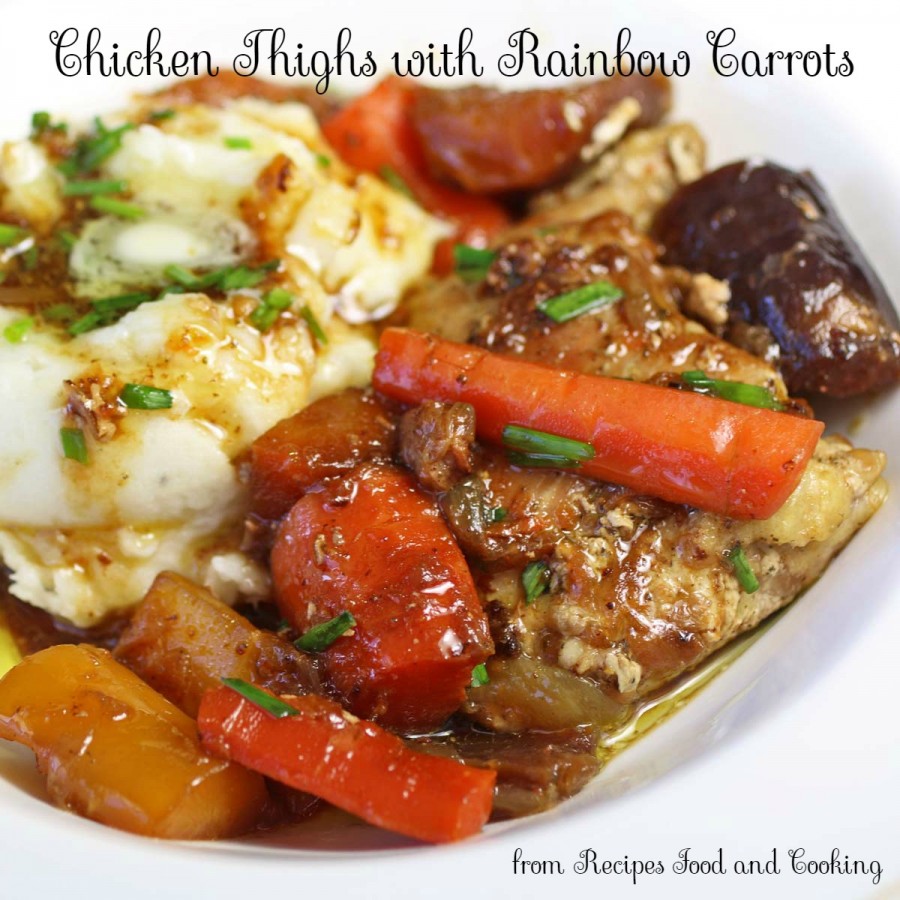 When cooking in an iron skillet, put the pan on medium heat. Add the oil after the pan is hot. This will keep foods from sticking.
Chicken Thighs with Rainbow Carrots
Prep time:
Cook time:
Total time:
Chicken thighs simmered in chicken broth and rainbow carrots. Ready in 30 minutes or less.
Ingredients
1 package of chicken thighs (i used boneless and skinless)
1 tablespoon oil
1 medium onion
6 - 8 rainbow carrots
1 cup chicken broth
salt and pepper
1/2 teaspoon poultry seasoning
Instructions
Season the chicken breast with the poultry seasonings, salt and pepper.
Add the oil to a skillet. Add the chicken when the oil is hot. Brown the thighs on both sides.
Peel the carrots. Cut them in half and then in 2 inch pieces. Add to the pan with the onions and chicken broth. Cover and simmer for about 20 minutes or until chicken is done and carrots are tender.
Serve with mashed potatoes on the side. Sprinkle with chives or parsley if desired.
Maybe you'd like to try?
 Cuban Chicken – Love, love this chicken dish.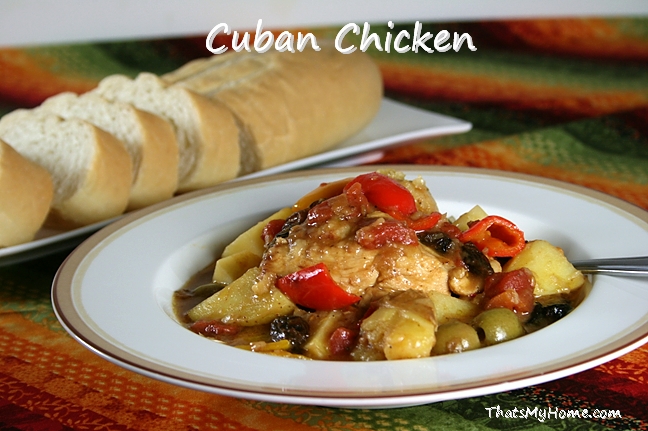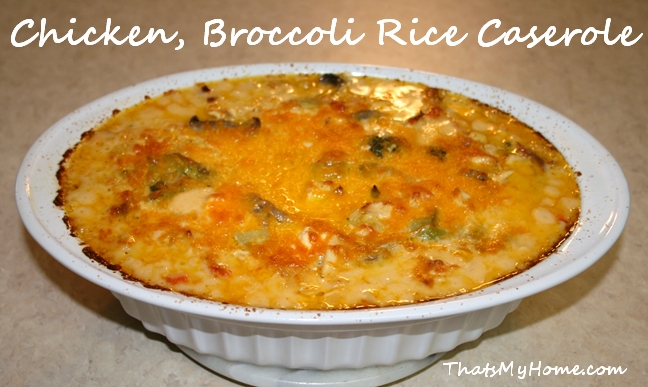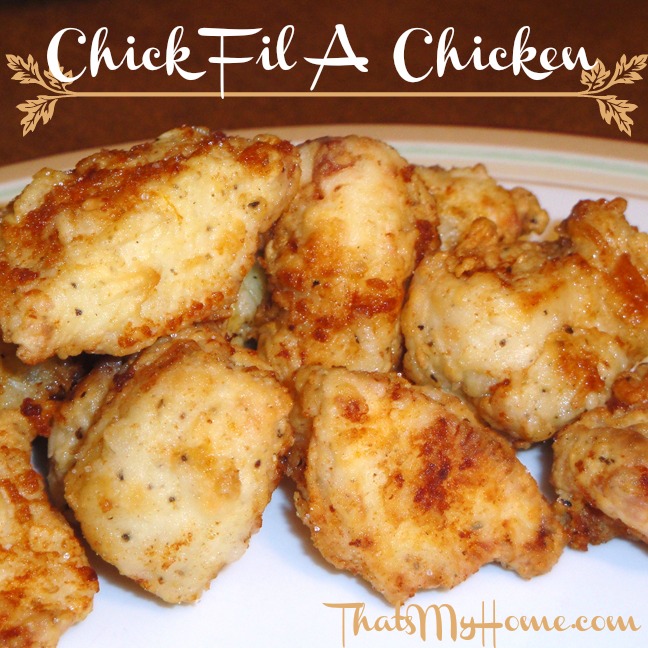 Pin It!