Steak Vegetable Soup
Perfect for a cool fall day this Steak Vegetable Soup can be made in about a hour. Usually when I make vegetable soup I use stewing beef and let it cook half the day. Making it using a beef flat steak changed the time considerably and we loved the flavor of it.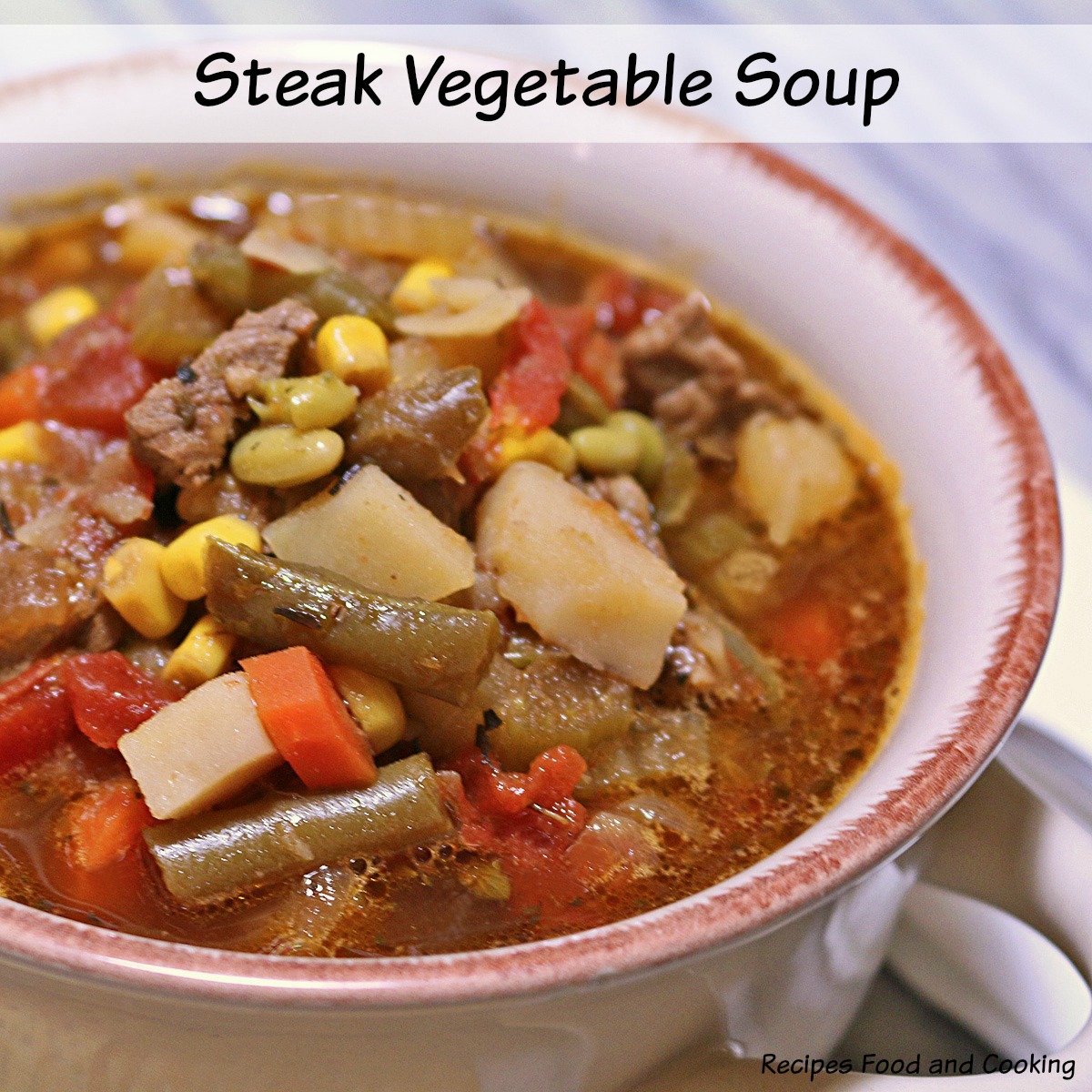 One of the best things about making vegetable soups are how adaptable they are. I always start with a meat base, tomatoes, onion and celery. From there I see if I have any leftover veggies in the fridge which I add at the end of the cooking time. Just about any vegetable will work and I keep bags of frozen vegetables on hand like corn, peas or green beans on hand for whenever the mood hits for a pot of soup.
One of the things I do now is if I am adding pasta is to cook it separately and again add it right before serving. If you suspect your soup isn't going to be stored I'd add it in while cooking it. I do this because the pasta or rice will always absorb all of the delicious broth when refrigerated. It only takes a minute for the pasta to reheat in the soup and I still have my delicious broth by doing it this way instead of adding water to reheat the soup.
Steak Vegetable Soup
Author:
Mary Ellen @ Recipes Food and Cooking
Recipe type:
Soup, Beef, Vegetable
Prep time:
Cook time:
Total time:
Tender beef steak in a tomato based soup with carrots, onions, celery, green beans, corn, potatoes and lima beans that can be made in a hour or less.
Ingredients
1 1/2 lbs. beef flat or skirt steak
1 tablespoon oil
1 large onion
3 stalks celery
3 - 4 carrots
16 oz. can small diced tomatoes or crushed
1 cup frozen corn
2 cups frozen green beans
3 potatoes
1 cup frozen lima beans or peas
4 cups beef broth
4 cups water
salt and pepper
1 teaspoon basil
1/2 teaspoon oregano
1/2 teaspoon garlic powder (optional)
Instructions
Slice the steak into thin pieces. Add the oil to the dutch oven or soup pot. Fry the beef quickly until browned. Remove from pan and refrigerate.
Add the onions to the pan and stir until softened.
Add the water and beef broth. Scrape up any of the browning bits on the bottom of the pan. Add spices, salt and pepper.
Add the tomatoes, celery, carrots, green beans. Bring pot to a boil. Simmer for 30 minutes.
Add the corn and potatoes. Cook for 10 minutes.
Add remaining ingredients and steak back into the pot. Cook for 10 minutes.
Maybe you'd like to try our recipe for?
Lasagna Soup – one of my favorites, really does taste like lasagna.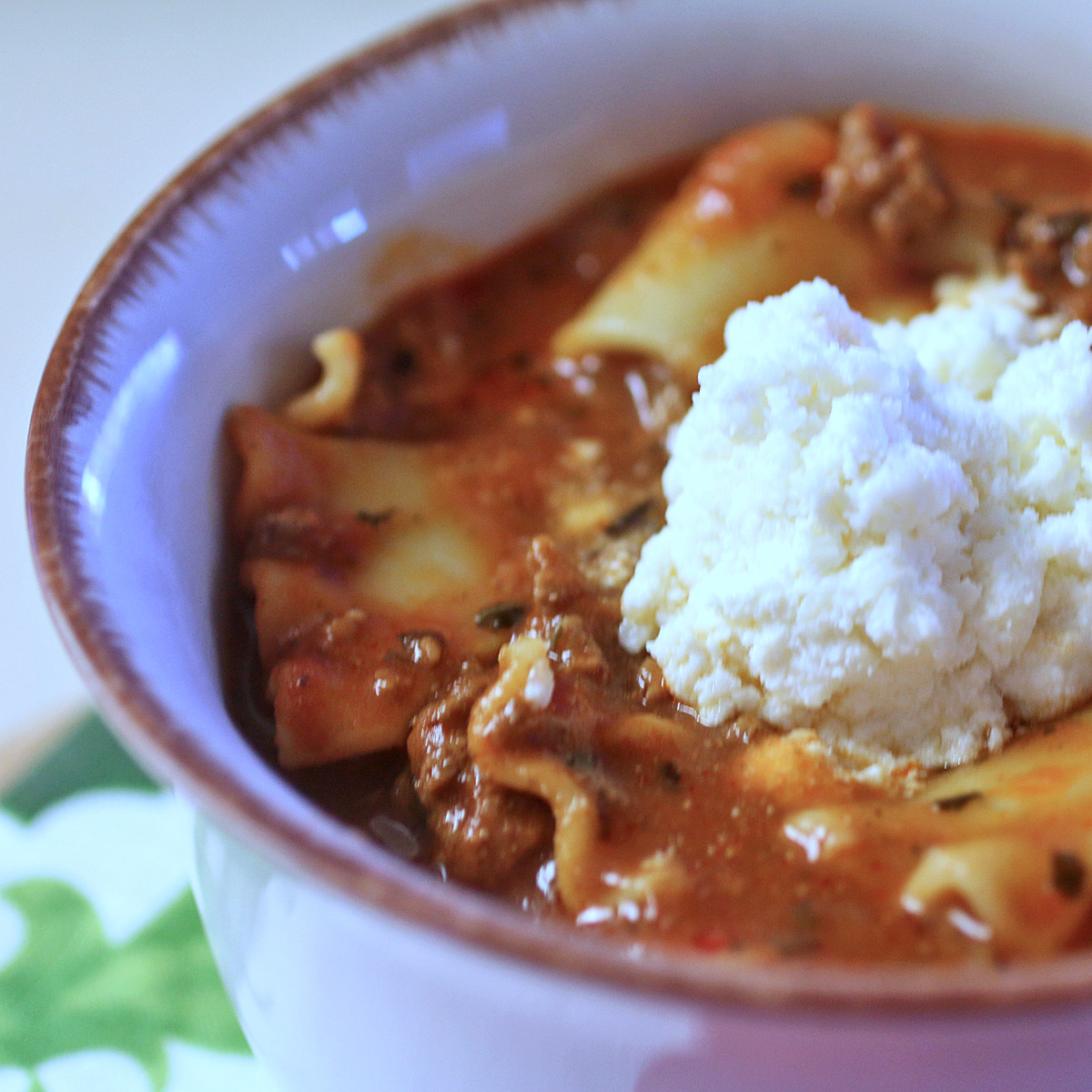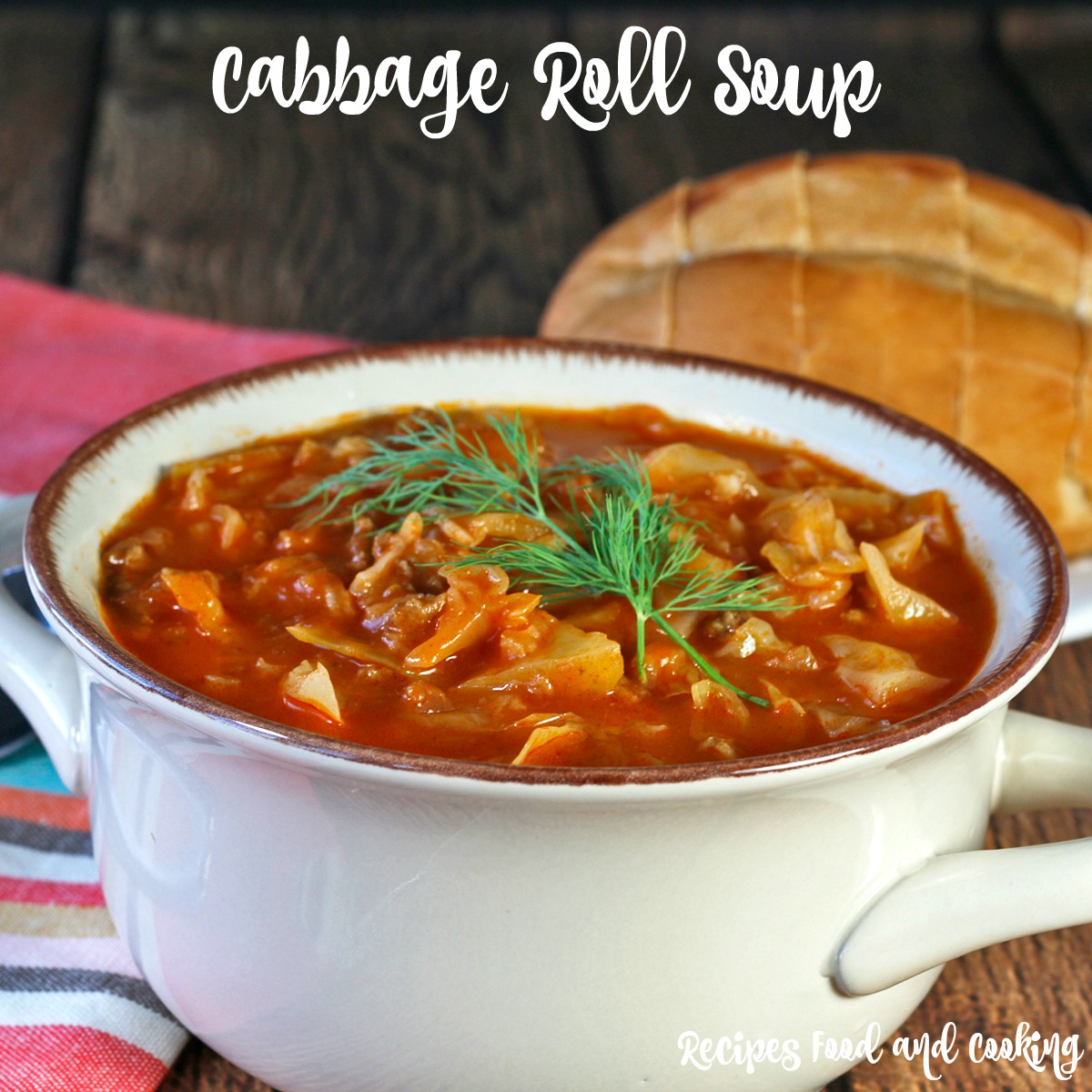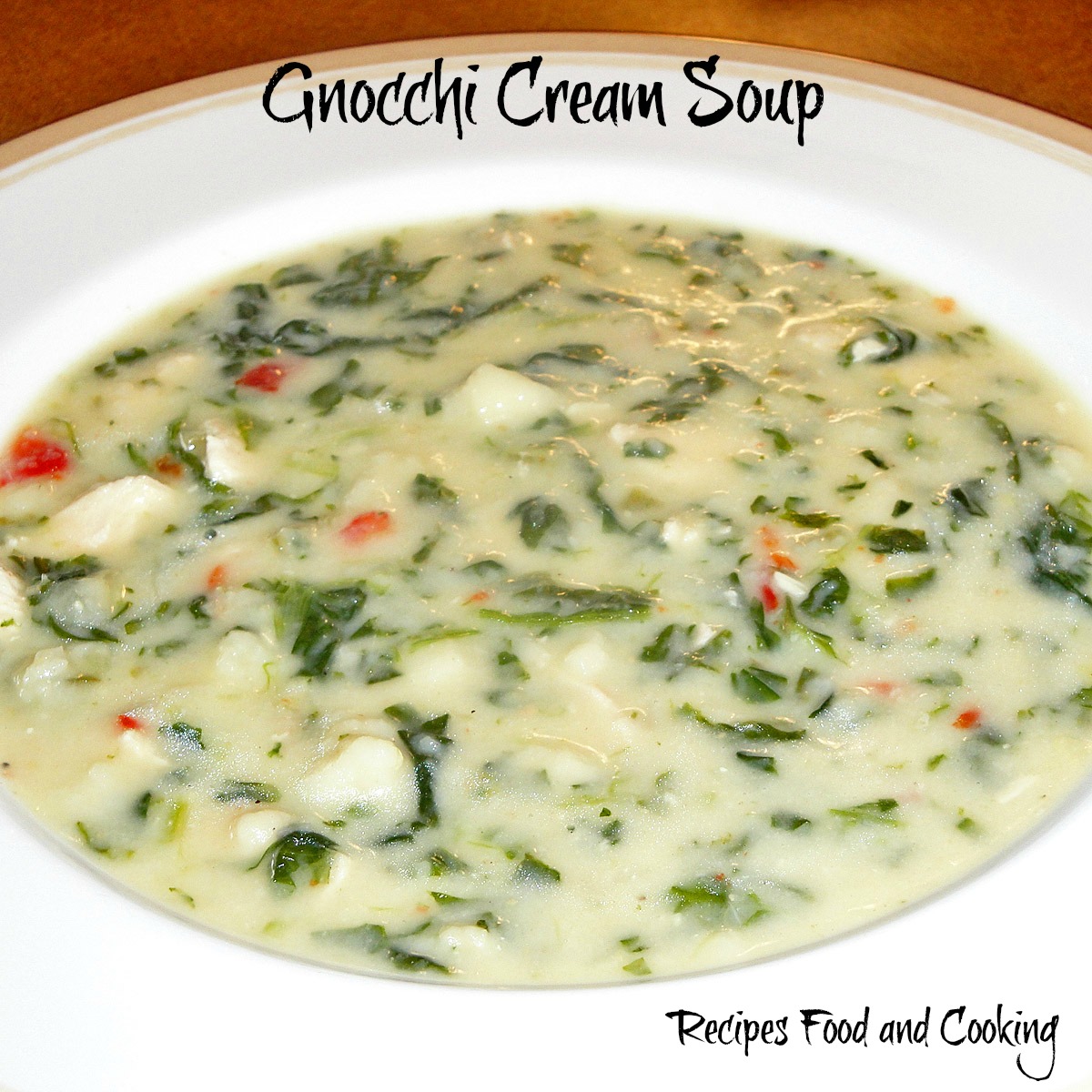 Pin It!