Creamy soup with spinach and homemade potato gnocchi make up this wonderful Gnocchi Cream Soup similar to the one served at Olive Garden.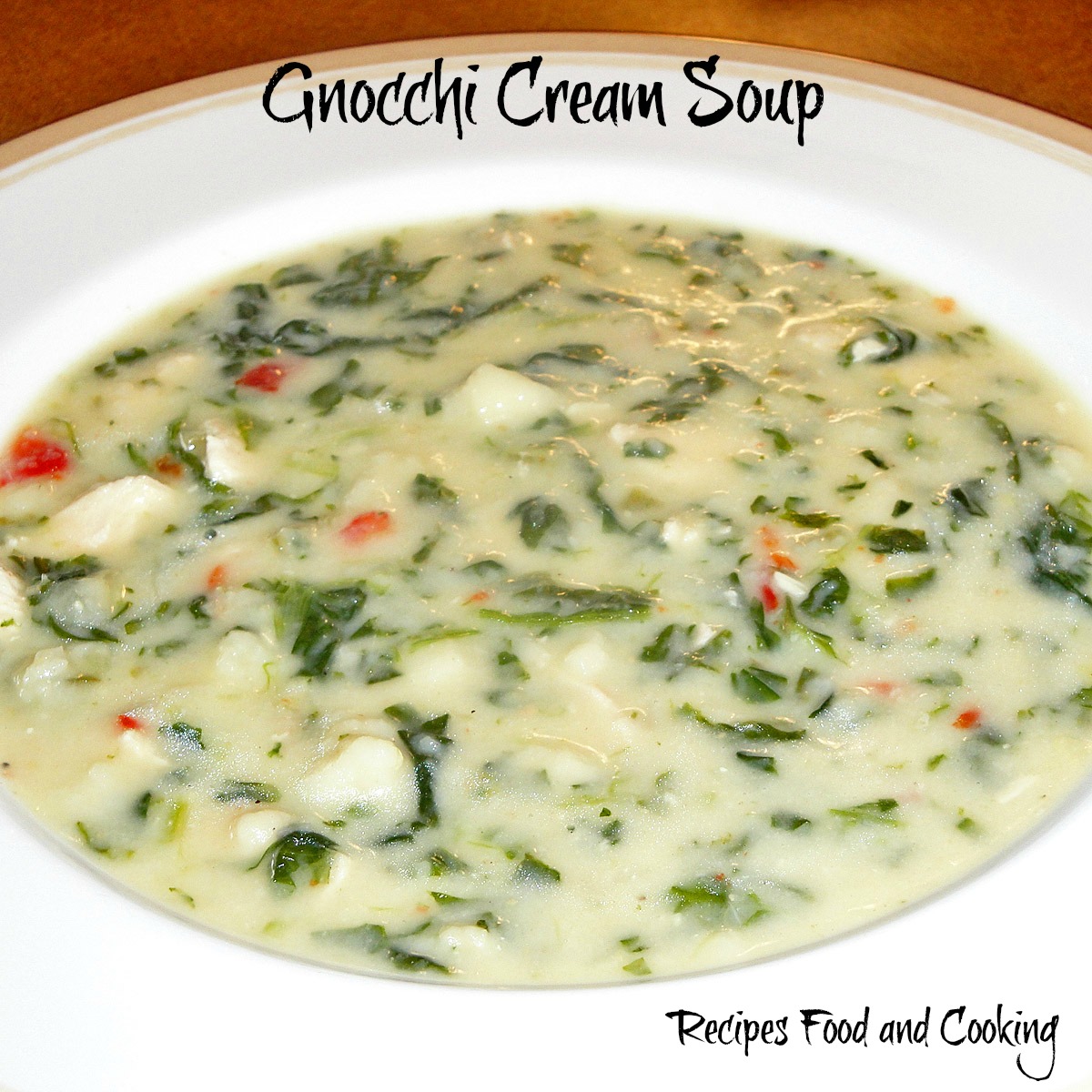 Gnocchi Cream Soup
I was going thru updating some of the pictures here today and discovered a bunch of soup recipes I've never posted before. So this is going to be soup weekend, perfect with the colder weather we are all starting to experience. So first up is Gnocchi Cream Soup inspired by the Olive Garden.
This Gnocchi Cream soup has homemade potato gnocchi but if you are intimidated by making them by all means buy them already made. If you have never made gnocchi it isn't difficult but it does take a little time. Test the gnocchi to make sure you have enough flour in them by cooking a few before you do all of them. It's way better to adjust then than after you get them all ready to go in the water to cook.
Do you know what a potato ricer is? It is the coolest thing and guarantees you won't have lumpy potatoes.
See our Soup Recipe Round Up
Gnocchi Cream Soup
Prep time:
Cook time:
Total time:
Creamy soup with spinach and homemade potato gnocchi make up this wonderful Gnocchi Cream Soup similar to the one served at Olive Garden
Ingredients
1/3 cup butter
2 cloves minced garlic
1 pound of cut up chicken
1/3 cup flour
1/2 carrot shredded
6 – 8 oz. of frozen chopped spinach
1 stalk of celery
1/2 cups whole milk
1 1/2 cups heavy cream
3 tablespoons chicken bouillon powder
Gnocchi
1 1/2 pounds russet potatoes
1 cup flour
1 large egg
1 pinch of salt
Instructions
In a large saucepan melt butter, add in garlic. Saute chicken and cook thoroughly. Add flour and mix until flour has thickened juice. Add milk and heavy cream a little at a time until well mixed and it starts to thicken and is smooth.
Add the vegetables and chicken bouillon.
Make the gnocchi. Put potatoes whole in a large pan and cover with water and boil until done. While potatoes are still hot peel and pass through a sieve or a ricer.
Put a large pan of water on to boil.
Put the potatoes on a clean cutting board and make a well in the center. Sprinkle the flour all over the potatoes and place the egg in the well with the pinch of salt. Mix all ingredients together with a fork. When all is combined, knead the dough gently until a ball is formed, then continue kneading for 4 minutes until it is dry to touch (does not stick to your fingers).
Gradually roll dough until it is 3/4 in thick. Cut into 1 inch strips and then cut into 1 inch squares. Make into ball and flatten slightly with your thumb. Drop into boiling water and boil until they float, about 1 minute. Add to soup.
Add the gnocchi last and let cook . If it is uncooked it can take 3 – 4 minutes to cook throughout. Cover and simmer for 10 minutes.
Serve with Parmesan Cheese
Would you like to try another soup recipe?
Chicken Soup with Zucchini Noodles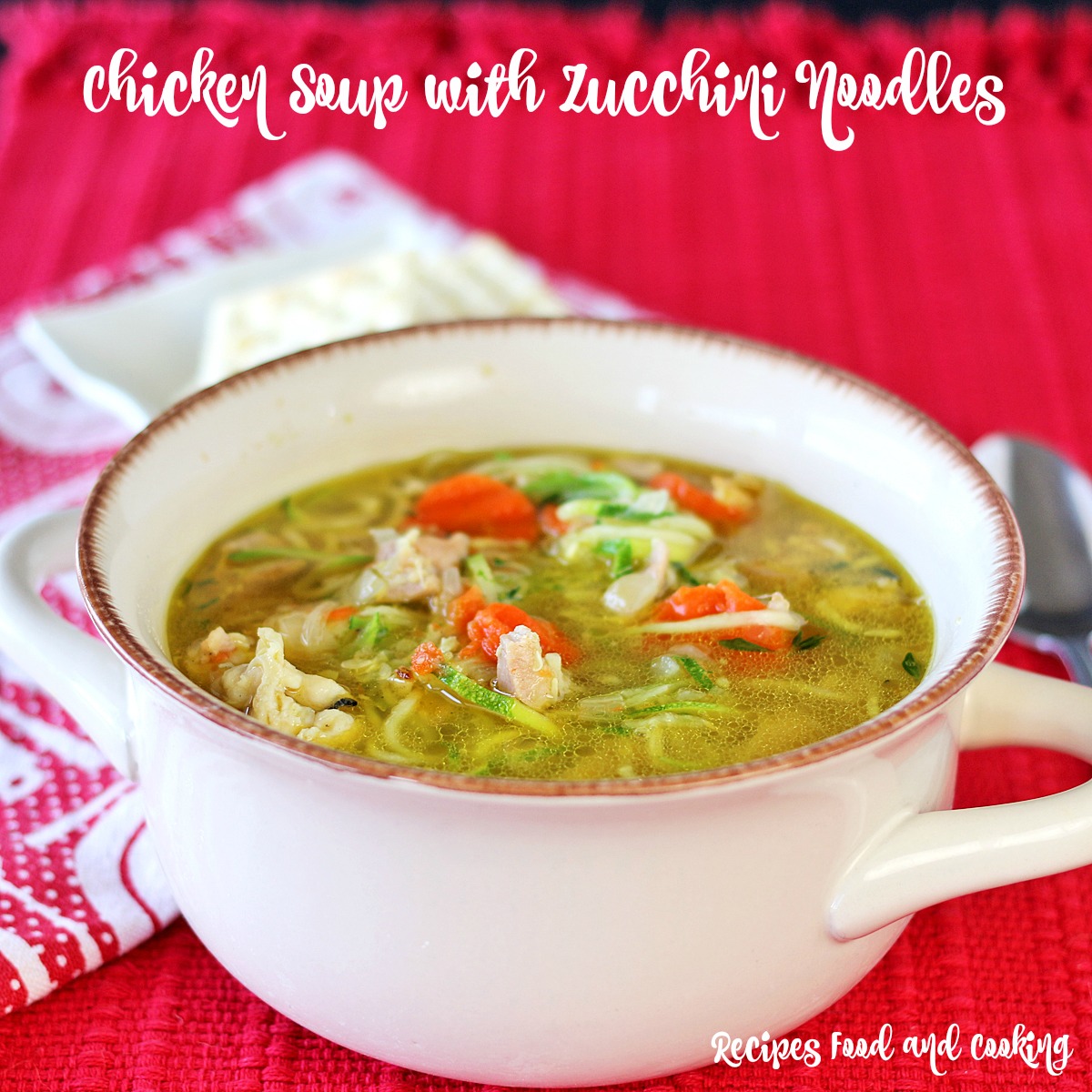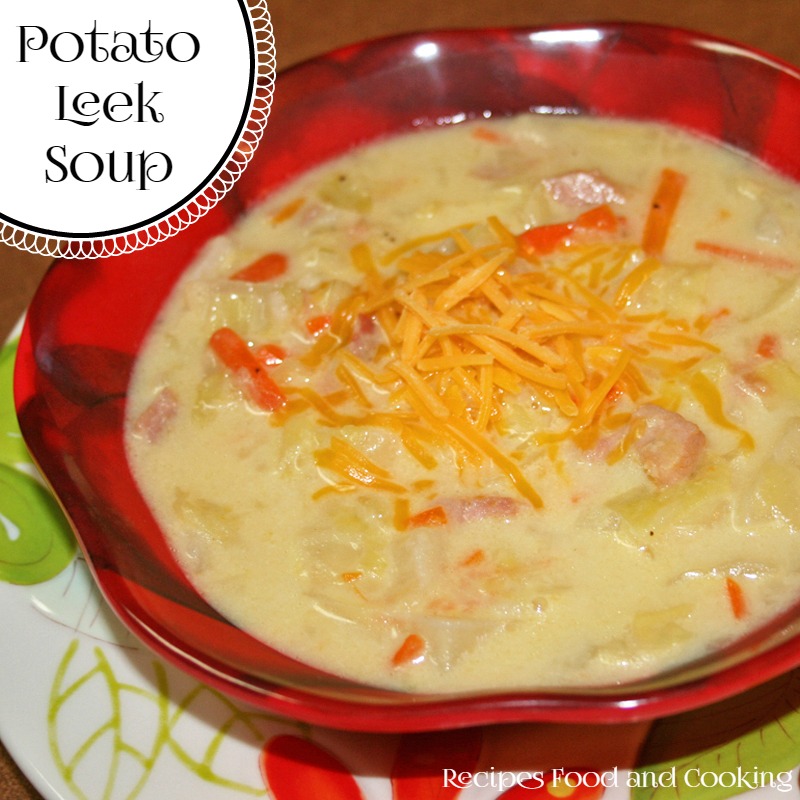 Pressure Cooker Italian Chicken Soup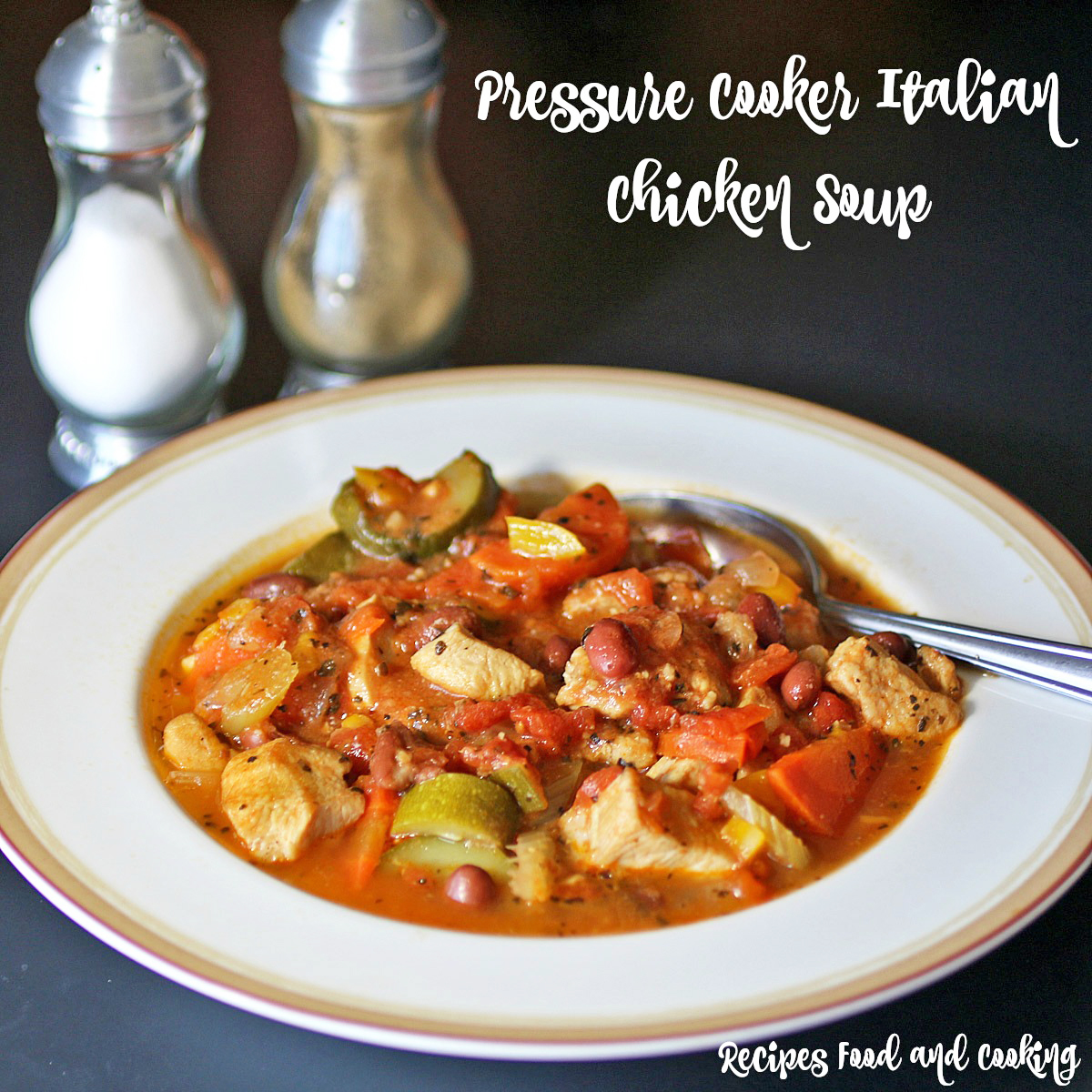 Pin It!