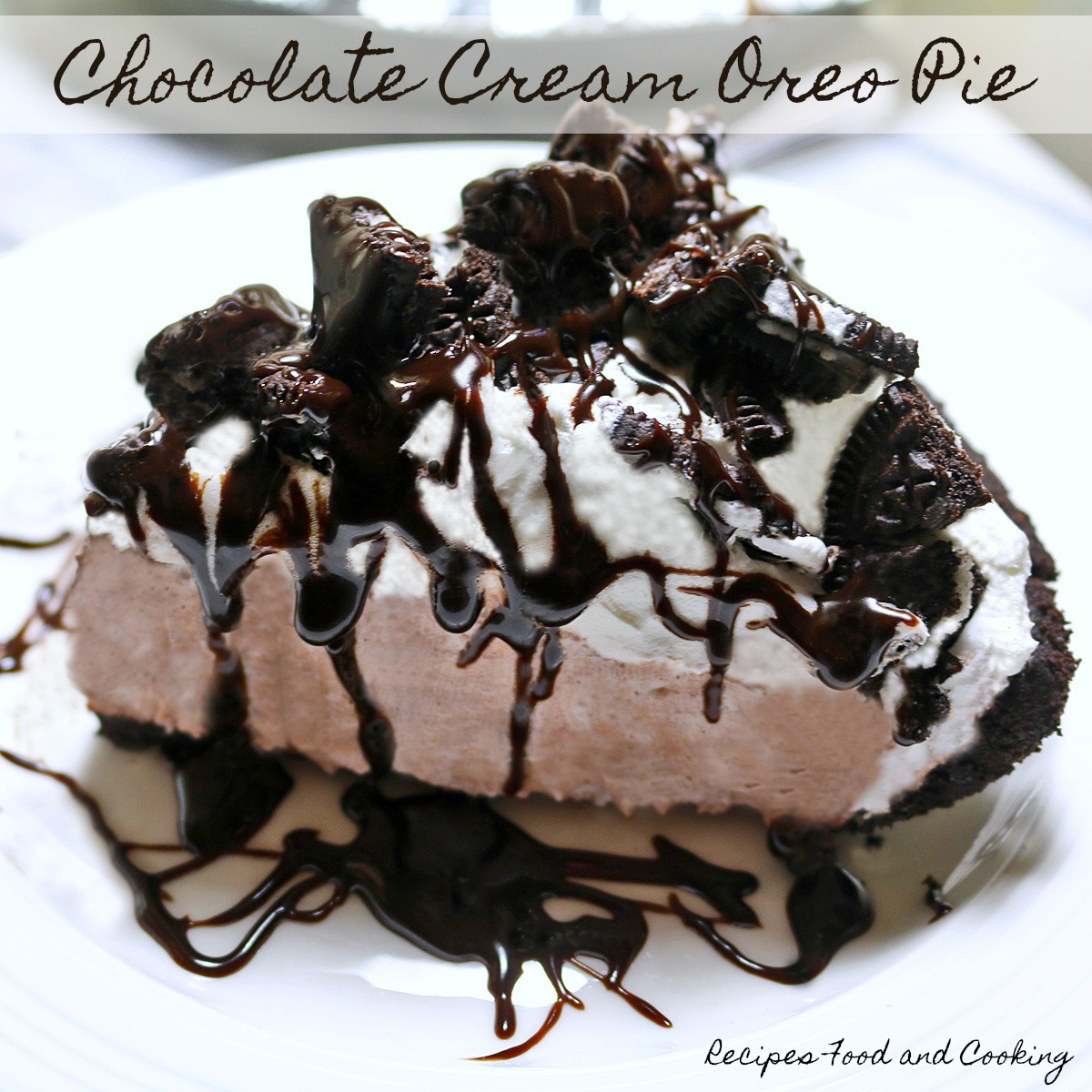 Chocolate Cream Oreo Pie
Looking for a dessert that is quick and easy? This Chocolate Cream Oreo Pie is it! You start by buying an Oreo crust at the store, some chocolate instant pudding, cream cheese, whipped topping and of course Oreo's. I've been seeing an instant pudding mix made by Godiva in the stores recently and decided to try it. There are milk, white or dark chocolate varieties. I used the milk but will go to the dark next time I make this to see if it adds a little more chocolate flavor. Yep, I'm a chocoholic!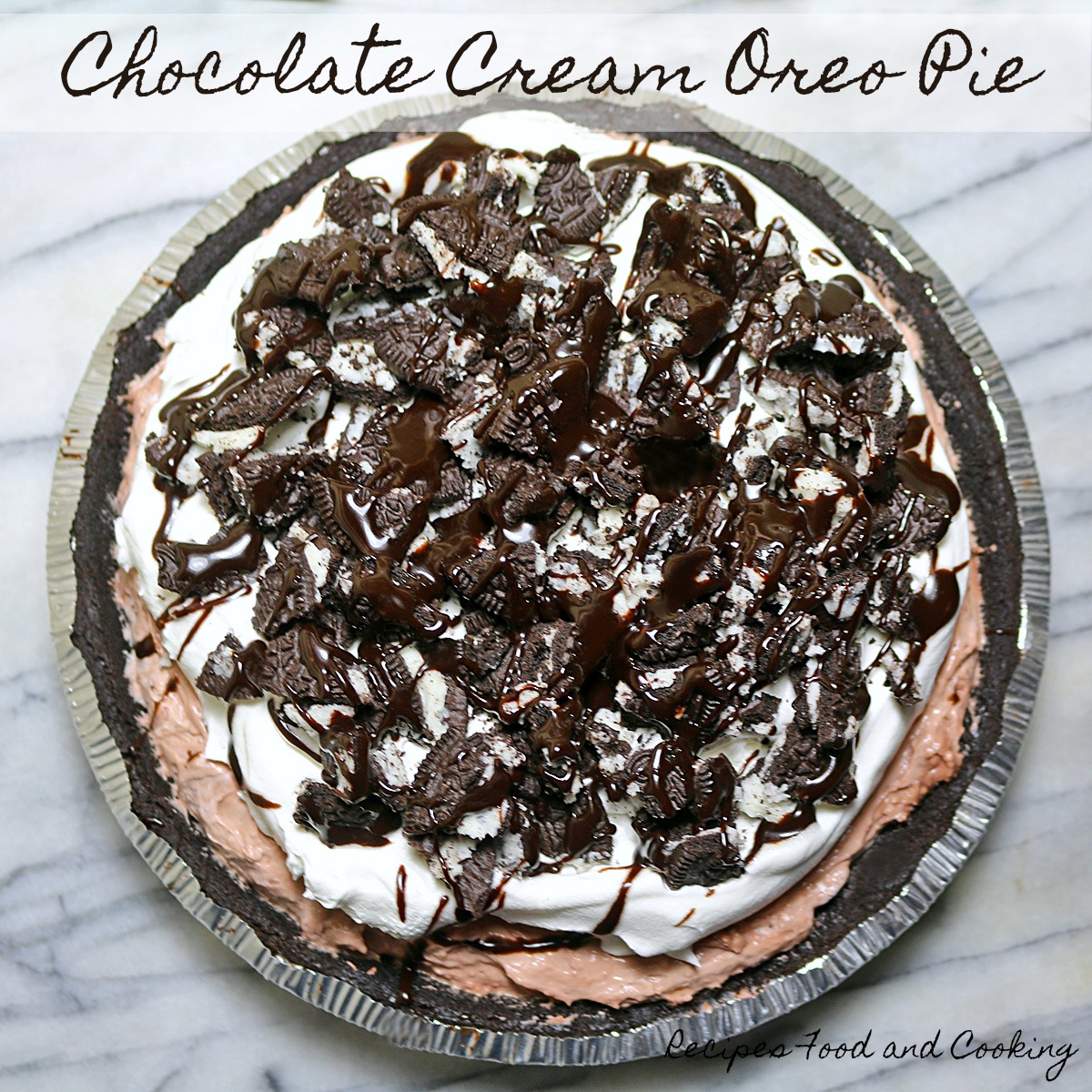 Make sure your cream cheese is at room temperature or you will have a hard time getting the little chunks of cream cheese to mix in.
You could also add crushed Oreo's to the pudding mix if desired, I opted not to because I wanted a smooth, silky texture to my filling. If you do add them I'd use 1 – 1 1/2 cups of crushed Oreo's.
After filling the shell with the pudding mix I did put the whipped topping on it but waiting until serving time to add the crushed Oreo cookies. I added the chocolate sauce at serving time.
You could also make a sugar free version of this Chocolate Cream Oreo Pie except for the crust and Oreo's. Use sugar free instant pudding and whipped topping. You could also make this ahead of time. I had mine in the refrigerator for 4 days and it still was really good. The cookies and crust got a little soft by day 2 but it sure didn't affect the flavor at all.
Chocolate Cream Oreo Pie
Author:
Mary Ellen @ Recipes Food and Cooking
Recipe type:
Pie, Dessert, Chocolate, Easy
Prep time:
Cook time:
Total time:
Chocolate Cream Oreo Pie starts with an oreo crust, creamy chocolate pudding, whipped topping and oreo cookies topped with chocolate sauce.
Ingredients
1 Oreo Cookie Crust
1 package instant chocolate pudding (I used Godiva)
8 oz. cream cheese at room temperature
1 3/4 cups milk
12 oz. container whipped topping
10 - 12 Oreo cookies
chocolate sauce
Instructions
In a mixing bowl combine the milk and cream cheese. Add the pudding mix and continue to beat until thoroughly mixed. The mixture should begin to thicken. Let set for 5 minutes.
Add 1/4 of the whipped topping to the pudding mix. Fold in another 1/4 of the container, half in total. Pour into crust and spread evenly across the top.
Top with the remaining whipped topping.
Cover and refrigerate for 4 hours or overnight.
Crush cookies right before serving. Sprinkle across the top.
Cut pie and drizzle chocolate sauce over the top when you put it on the plates.
Would you like to try our recipe for?
10 Minute Chocolate Cake for 2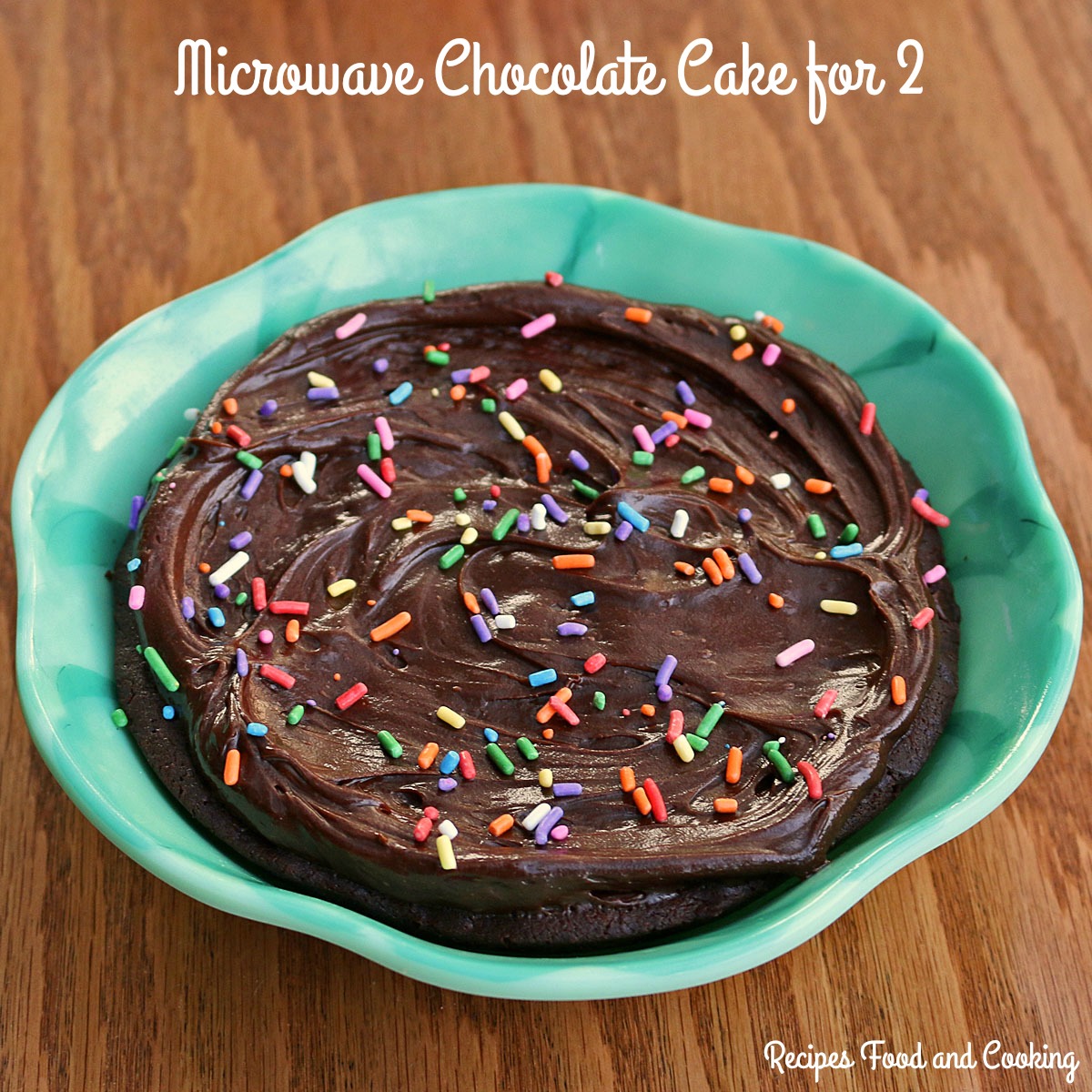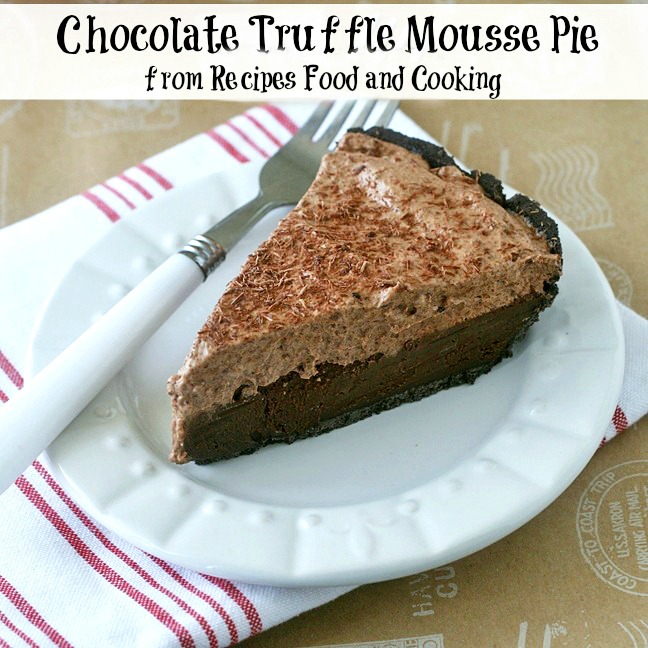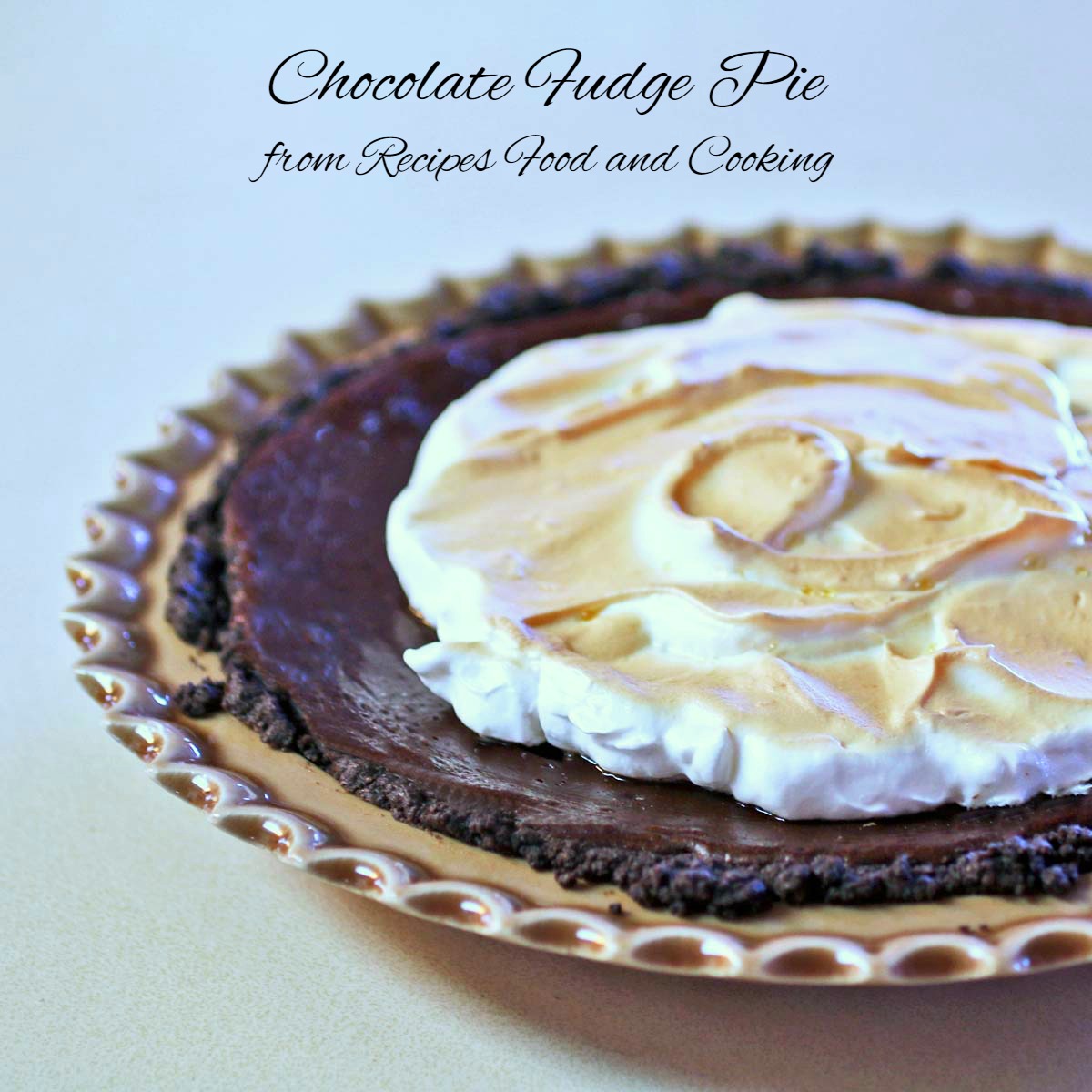 Pin It!