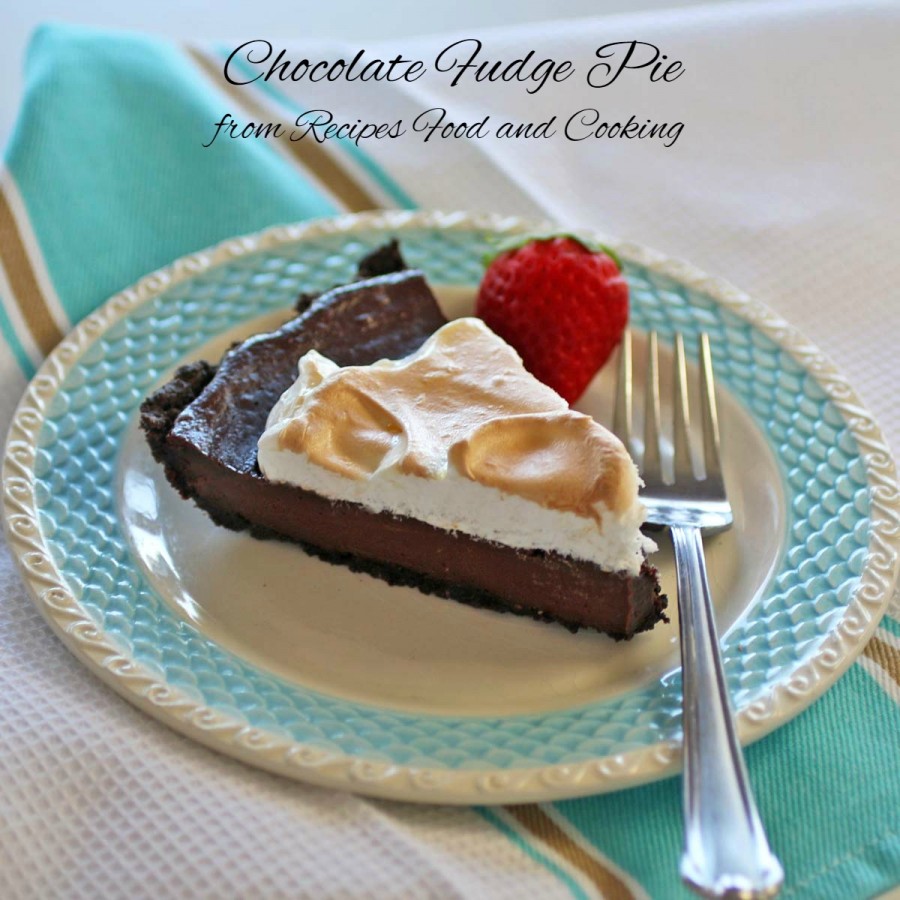 Chocolate Fudge Pie
One bite of this pie will have you in chocolate heaven, it is so creamy and fudgy! It has a chocolate cookie crust, chocolate filling and a marshmallow topping. I used Ghirardelli 60% Cacao Bittersweet Chocolate for the filling. There is no additional sugar in the filling so this pie relies on the crust and topping to provide that. Everyone who tried it this week loved it.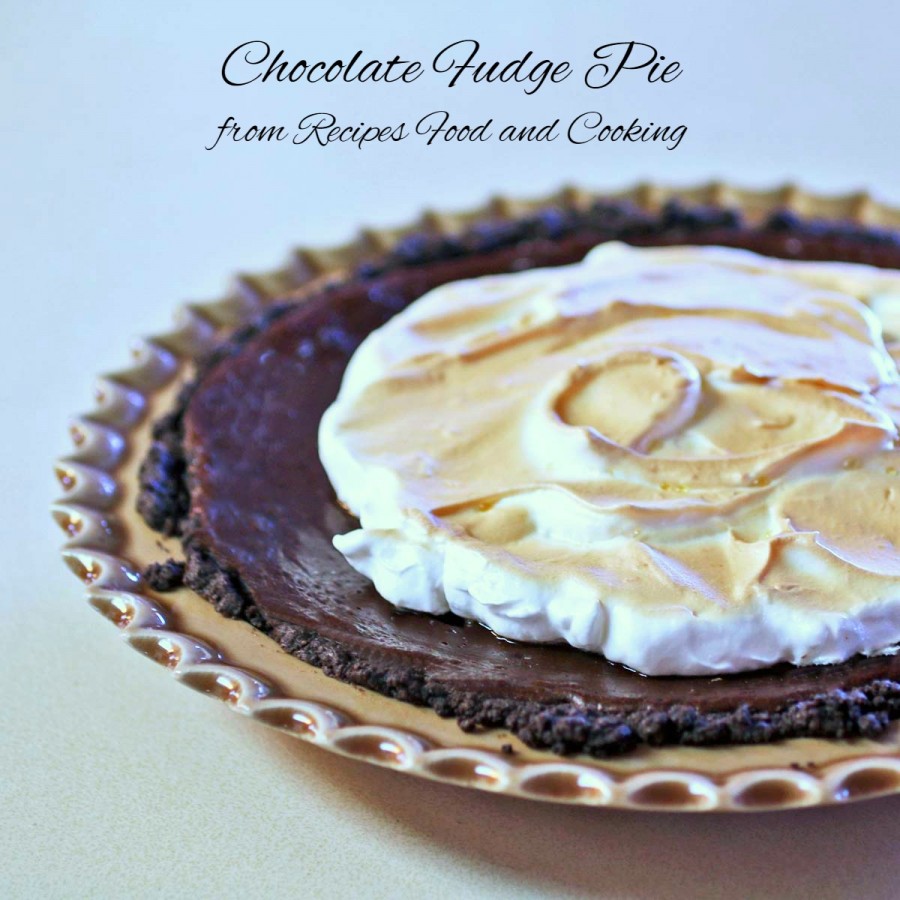 You can use any kind of chocolate bars you have, except for milk chocolate. Try bittersweet, semisweet or sweet chocolate. Chocolate chips could even be used. I just loved the dark chocolate in this pie. It really was good!
Chocolate Fudge Pie
Recipe type:
Dessert, Chocolate
Prep time:
Cook time:
Total time:
A chocolate cookie crust, chocolate fudge filling with a marshmallow topping
Ingredients
Crust
6 oz. chocolate sandwich cookie
6 oz. butter, melted
Filling
10 oz. Ghirardelli 60% Cacao Bittersweet Chocolate
1 cup heavy cream
2 eggs
1 teaspoon vanilla
1/2 teaspoon salt
Topping
2 egg whites
1/3 cup sugar
1/4 cup water
1/2 teaspoon vanilla
Instructions
Crush the cookies in a food processor. Add the melted butter. Spread out the cookie mixture in a pie pan. Bake for 10 minutes at 350 degrees. Cool.
Heat the heavy cream until it starts to steam. Break up the chocolate in the food processor. Pour the heavy cream over the chocolate. Pulse several times until the chocolate is melted. Let cool for 5 minutes. With the machine running add the eggs one at a time. Blend well and add the vanilla. Pour into prepared pie crust. Bake for 18 - 20 minutes at 350 degrees.
To make the topping add the water and sugar to a small saucepan. Bring to a boil and cook until it reaches 238 degrees. Beat the egg whites until frothy. Slowly add the sugar water. Beat until soft peaks form. Top the pie with the mixture. Broil the topping until it turns a light brown.
Pin It!