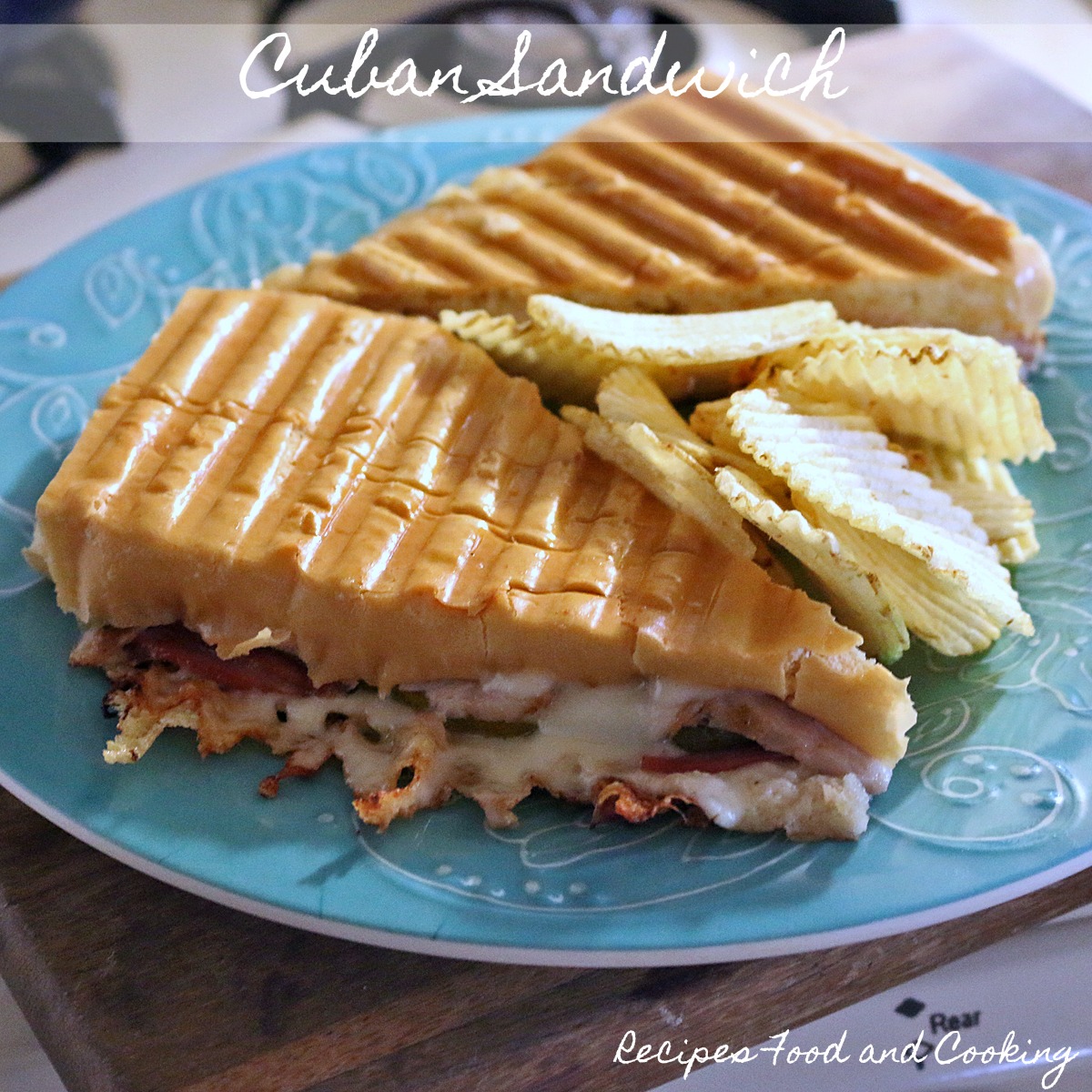 Cuban Sandwich
Today I made Cuban Sandwiches using the leftover Cuban Pork Loin Roast I made the other day.  Before I moved to the Tampa area I had never heard of a Cuban Sandwich before. I had my first one at the Columbia Restaurant in Ybor City and fell in love with them.
One thing that makes a Cuban Sandwich is using Cuban Bread, which has a small amount of lard in it which really adds to the flavor of the sandwich. If you can't find it or don't want to make your own, use French bread instead.
The other things you need are thin pork slices, ham, thick slices of swiss cheese. pickles and mustard.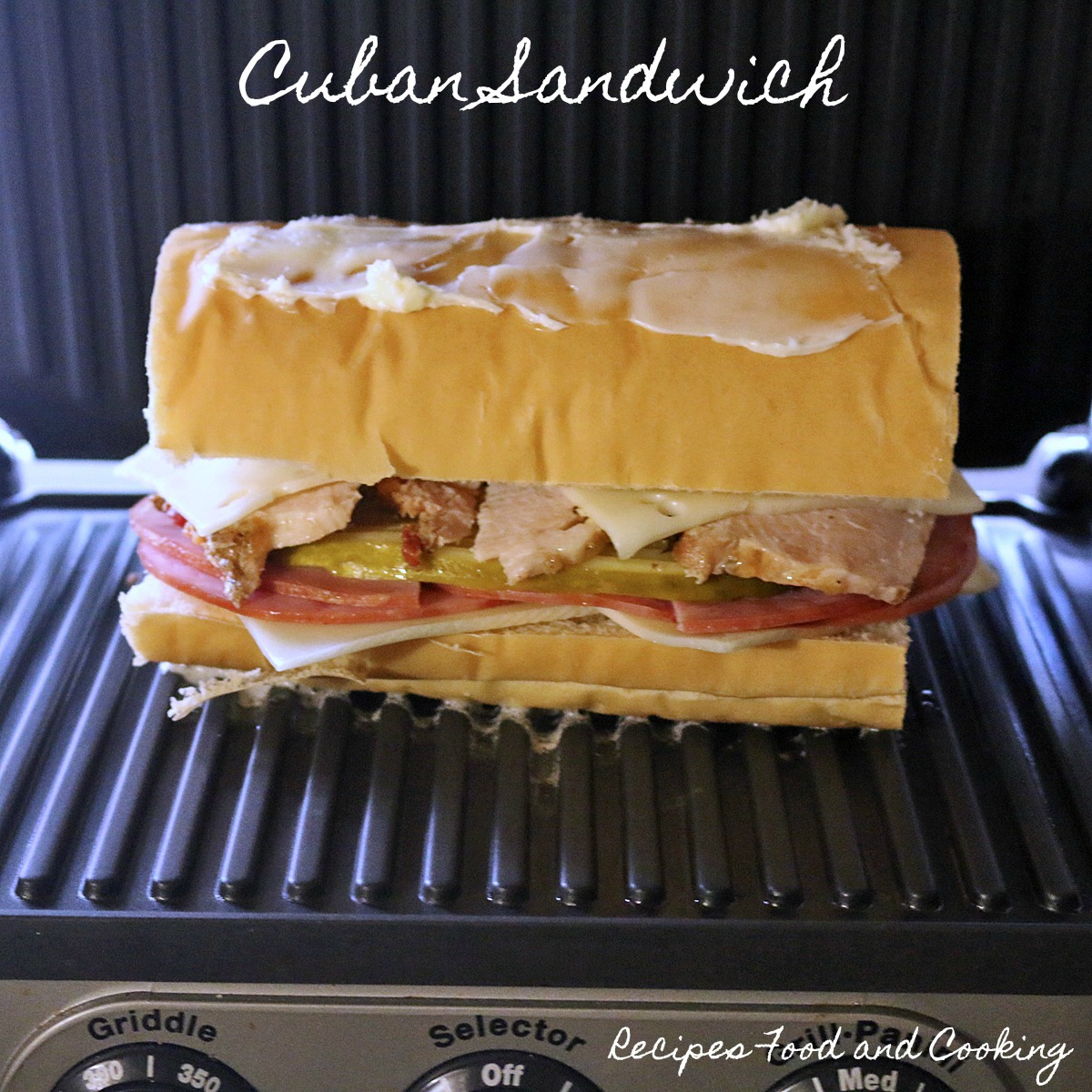 The sandwiches are grilled and pressed down while doing so. A panini press makes it easy. If you don't have one I'd use a heavy pan with aluminum foil on the bottom of pan, on top of the bread while you are cooking it. I pressed mine down several times while it grilled. You want it to slowly heat up so that the heat steams the pork, ham and melts the cheese.
Cuban Sandwich
Author:
Mary Ellen @ Recipes Food and Cooking
Recipe type:
Sandwich, Bread, Pork
Prep time:
Cook time:
Total time:
Cuban Sandwiches using the leftover Cuban Pork Roast. They are grilled on Cuban Bread with ham, Swiss cheese, mustard and pickles.
Ingredients
1 loaf Cuban Bread
3/4 lb. thinly sliced pork
3/4 lb.sliced ham
8 oz. Swiss cheese
pickles
mustard
butter
Instructions
Cut the bread in half. Butter the top and bottom of the bread.
Put a thin line of mustard down on the top of the bottom bun.
Layer with the pork, ham, cheese and pickles.
Put on top bread.
Heat a grill to medium heat.
Put sandwich on. If using a panini press, press the top down firmly on the sandwich. If doing in a pan, use another pan covered with aluminum foil on top of the bun and press down firmly. Flip sandwich after it browns on bottom. (about 5 minutes) In a panini press over medium heat it takes 8 -10 minutes.
Maybe you'd like to try our recipe for?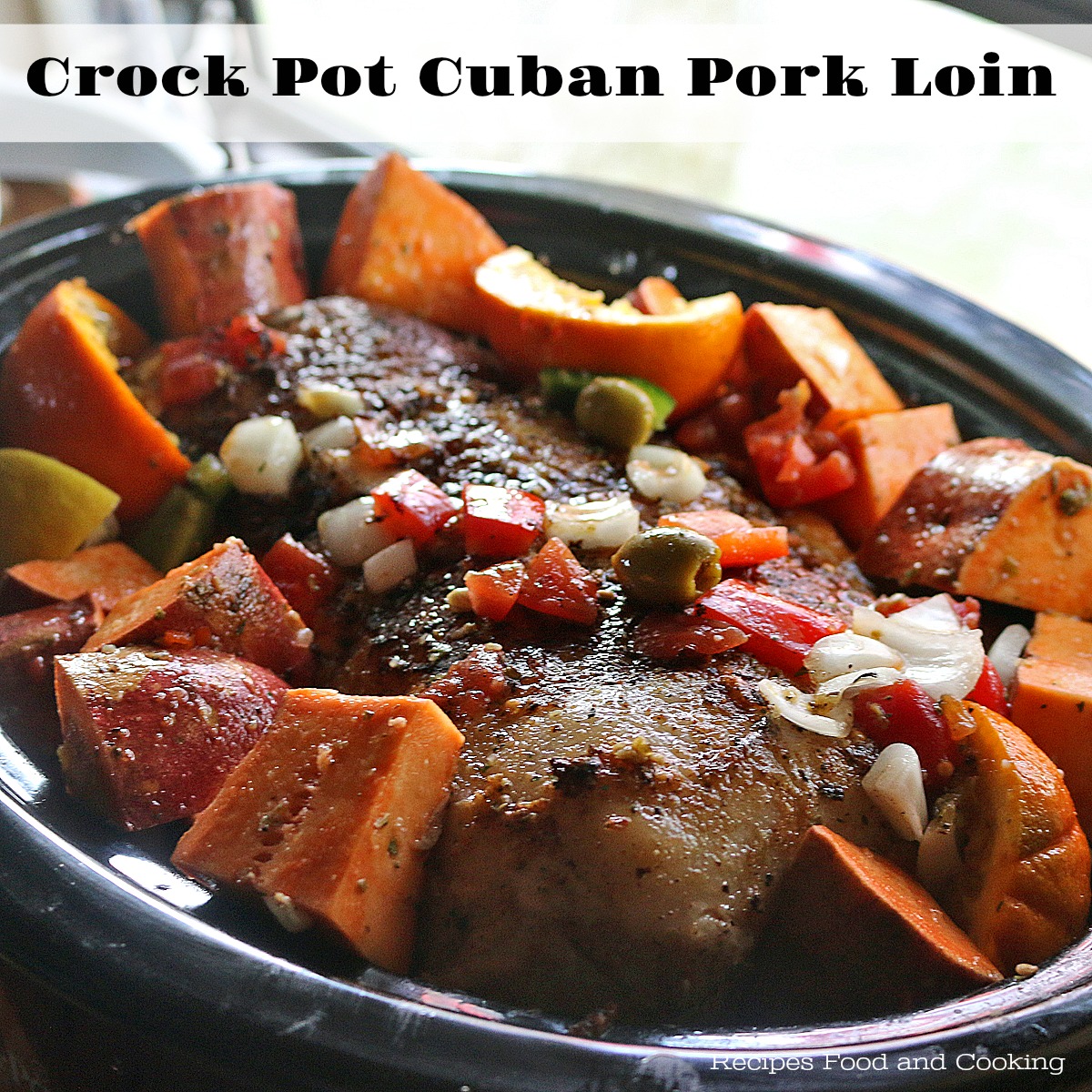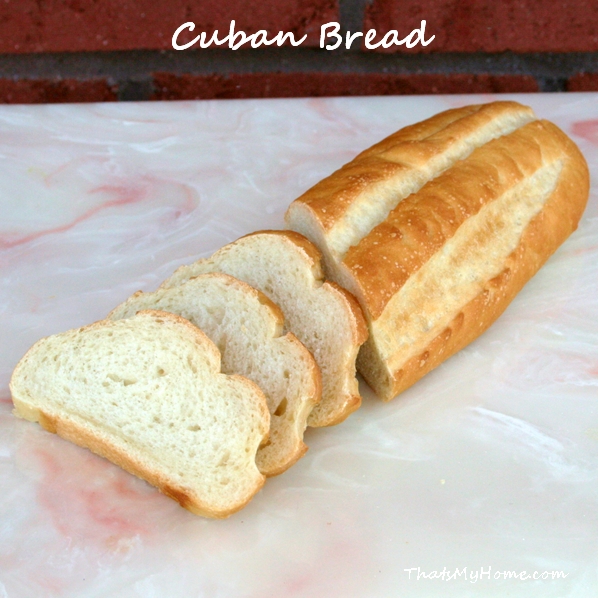 Pin It!