Crispy crust bread with a soft, evenly textured bread.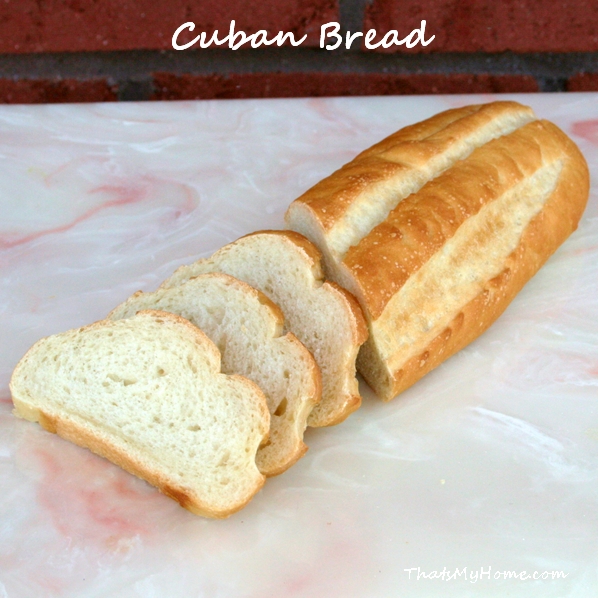 Cuban Bread
I've been cooking Cuban this week after finding the 3 Guys in Miami (link at bottom of recipe) website earlier in the week. I made a version of their Cuban Chicken and tried the Cuban Bread recipe. I loved both but have made the Cuban Bread twice this week. They wrote a great article about this bread and gave quite a few tips so be sure to visit them also.
This bread calls for lard in it and you need to use it to get the authentic flavor of this ethnic bread. This recipe uses both bread and regular flour in it. Mix them together before adding the flour to the recipe. I threw the flours in a ziplock bag to mix them up and then so I could store the little extra flour left over for the next time. You're only going to use about 3 1/4 cups of the mixture in the bread, recipe calls for 2 cups of each type. Use the extra flour to shape the loaves when you roll out the dough. Over at 3 Guys they made this recipe so it could be done in less than 2 1/2 hours and it can, however I decided the second time I refrigerated the dough overnight. This worked perfectly! It gave the dough some time to ferment a little and I think enhanced the flavors even more. Can't wait to try this bread making a pressed Cuban sandwich!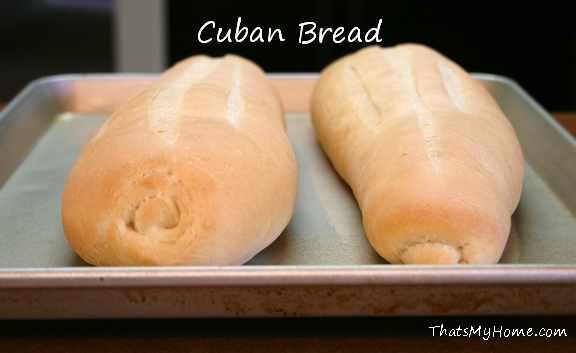 Cuban Bread
Prep time:
Cook time:
Total time:
Serves:
2 loaves of bread
Crispy crust bread with a soft, evenly textured bread.
Ingredients
1 tablespoon active dry yeast
2 teaspoons sugar
1 1/4 cups warm water
2 cups bread flour
2 cups all-purpose flour
2 teaspoons salt
1/4 cup lard
2 tablespoons warm water (to brush on loaves before baking)
Instructions
Mix the flours together in a ziplock bag.
Add the yeast, sugar and water to a mixing bowl fitted with a dough hook.
Melt the lard in a microwave safe bowl. Add lard to mixer bowl. Add 3 cups flour and the salt. Beat with the dough hook until the dough comes together, adding additional flour as necessary to form the dough. Knead with the dough hook for 4 - 5 minutes.
Spray a ziplock bag with cooking spray. Put dough in bag. Seal bag, getting as much of the air out as you can. Refrigerate overnight.
Cut dough into 2 pieces. Roll into a 12 x 8 rectangle. Roll into a tight cylinder. Seal edges by pinching the edge onto the dough. Place on a greased cookie sheet. Cover and let raise until doubled. (about 1 1/2 hours)
Preheat oven to 425 degrees. Place a pan of boiling water on the bottom shelf. Brush water on top of the loaves. Using a sharp knife or razor blade cut 3 slits across the top. Bake for about 18 minutes or until bread sounds hollow when tapped.
adapted from www.icuban.com
Maybe you'd like to try?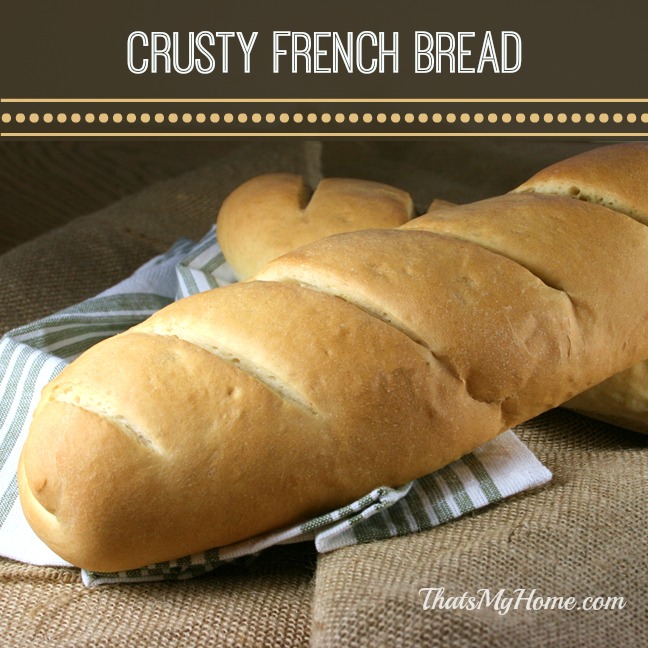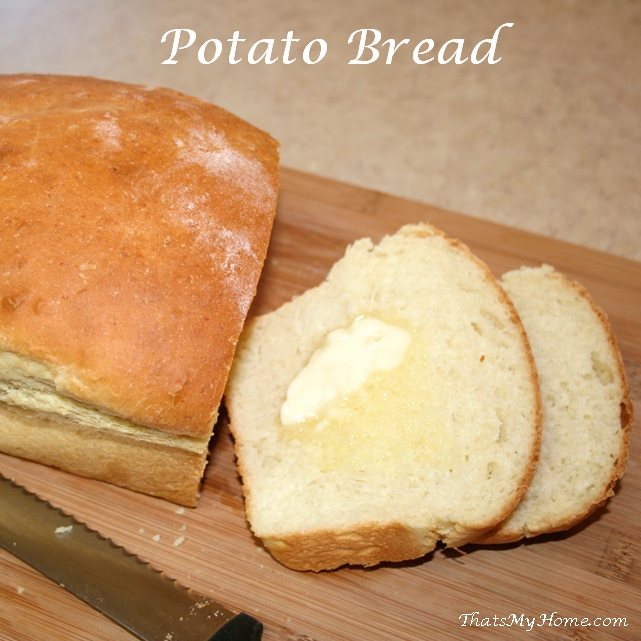 Follow me on Facebook, Google+ , Instagram or Pinterest to see when I post or share something new!