Chicken marinated in a citrus marinade, browned and cooked with peppers, onions, olives, tomatoes and raisins.
Cuban Chicken
A few months ago when I was in Tampa we went to a very old restaurant in YBor City for dinner. The Sangria was really good but my dinner left a little to be desired. So today was Cuban kitchen day here after finding a website last night from Three Guys in Miami. I made Cuban Bread and Chicken Fricase with some changes. Much to my surprise I realized just a bit ago that the dish I made today was what the dish at YBor should of been. With the Cuban Bread to go with it I had a splendid dinner tonight. The recipe for the Cuban Bread is on their site. Amazing the difference lard will make in a loaf of bread. Try if for yourself and see.
The chicken is marinated in an orange, lemon and lime marinade for at least 4 hours. You will notice that the longer the chicken is in the marinade is that the chicken is starting to turn white. This is caused by the acids in the juices, similar to the reaction you get with service. The recipe below was modified from the recipe on Three Guys. I'm really excited because these guys have written 2 cookbooks which will be delivered to my house as soon as one of them is in the store. Can't wait to get them.
Marinade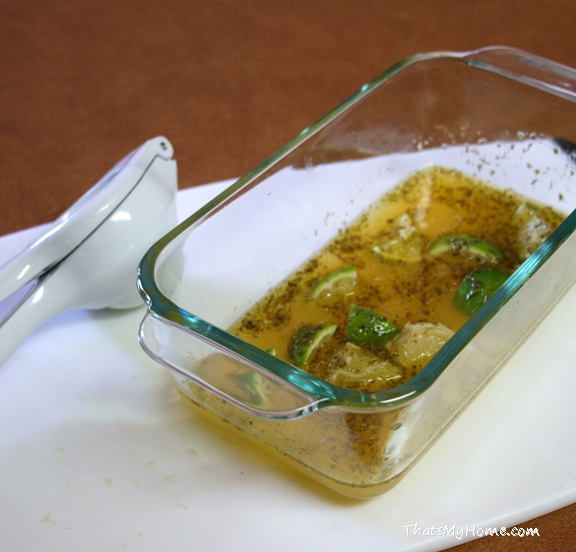 Chicken in Marinade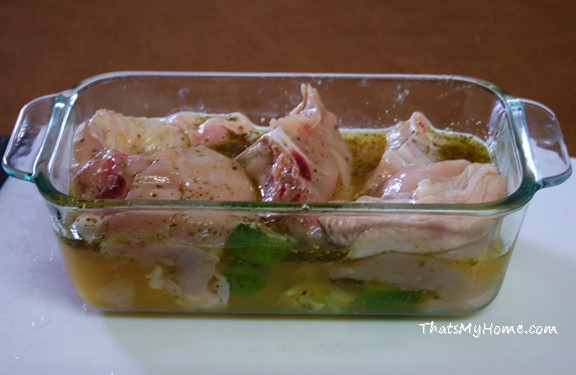 Chicken when it all starts to cook together.
Ready for dinner! This made the best sauce for dipping the Cuban Bread in…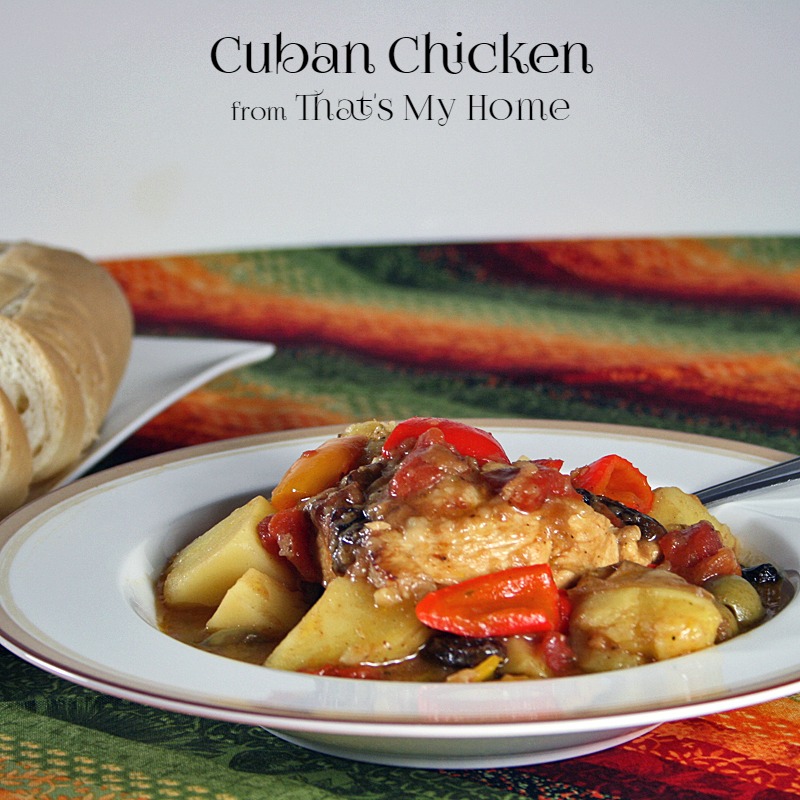 Cuban Chicken
Author:
Mary Ellen @ Recipes Food and Cooking
Prep time:
Cook time:
Total time:
Chicken marinated in a citrus marinade, browned and cooked with peppers, onions, olives, tomatoes and raisins.
Ingredients
Marinade
2 large oranges
1 lemon
1 lime
6 cloves garlic, peeled and minced
1/2 teaspoon oregano
1 1/2 teaspoons salt
1/2 teaspoon fresh ground black pepper
1/2 cup olive oil - divided use
Chicken
4 chicken breasts, skinned
1/4 cup flour for dusting chicken pieces
1/4 cup olive oil
2 potatoes, cubed
1 1/2 cups chopped onions
1 cup chopped sweet peppers
1 can petit chopped tomatoes
1 cup water
1/2 cup stuffed green olives
1/2 cup raisins
1 - 2 tablespoons sugar (may not be needed)
Instructions
Mix marinade ingredients together.
Cut chicken into pieces 2 - 3 depending on the size of the chicken breast. Put them in the marinade. Cover and turn the chicken in the marinade once an hour if you can for at least 4 hours.
Remove chicken from marinade when you are ready to cook. Reserve marinade. Drain the chicken on a paper towel before dredging in the flour.
Chop up the vegetables while the chicken is browning. Remove chicken to a plate after just browning it about 3 - 4 minutes. Add potatoes to the pan in a little additional olive oil if needed and quickly brown. Remove potatoes from pan. Add onions and peppers and cook until they begin to wilt. Add everything back to the pan with the reserved marinade except for the sugar. Cook over medium low heat for at least 2 hours. Check the sauce for balance after an hour and add sugar if needed a l tablespoon at a time.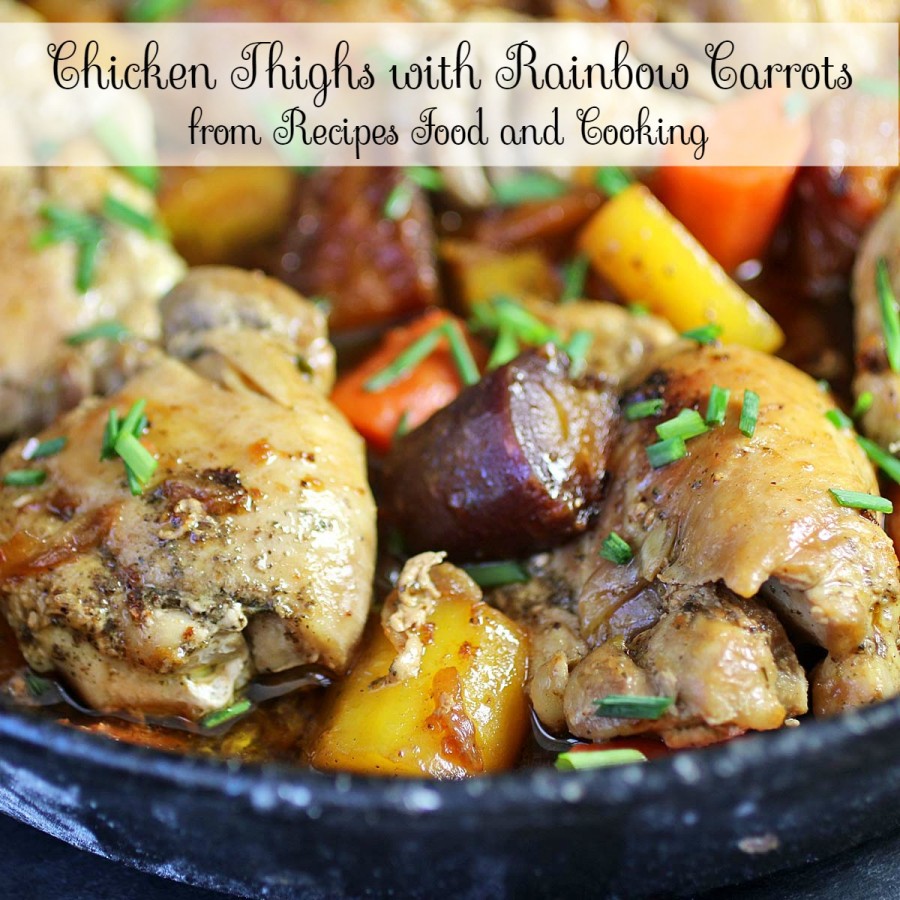 Follow me on Facebook, Google+ , Instagram or Pinterest to see when I post or share something new!