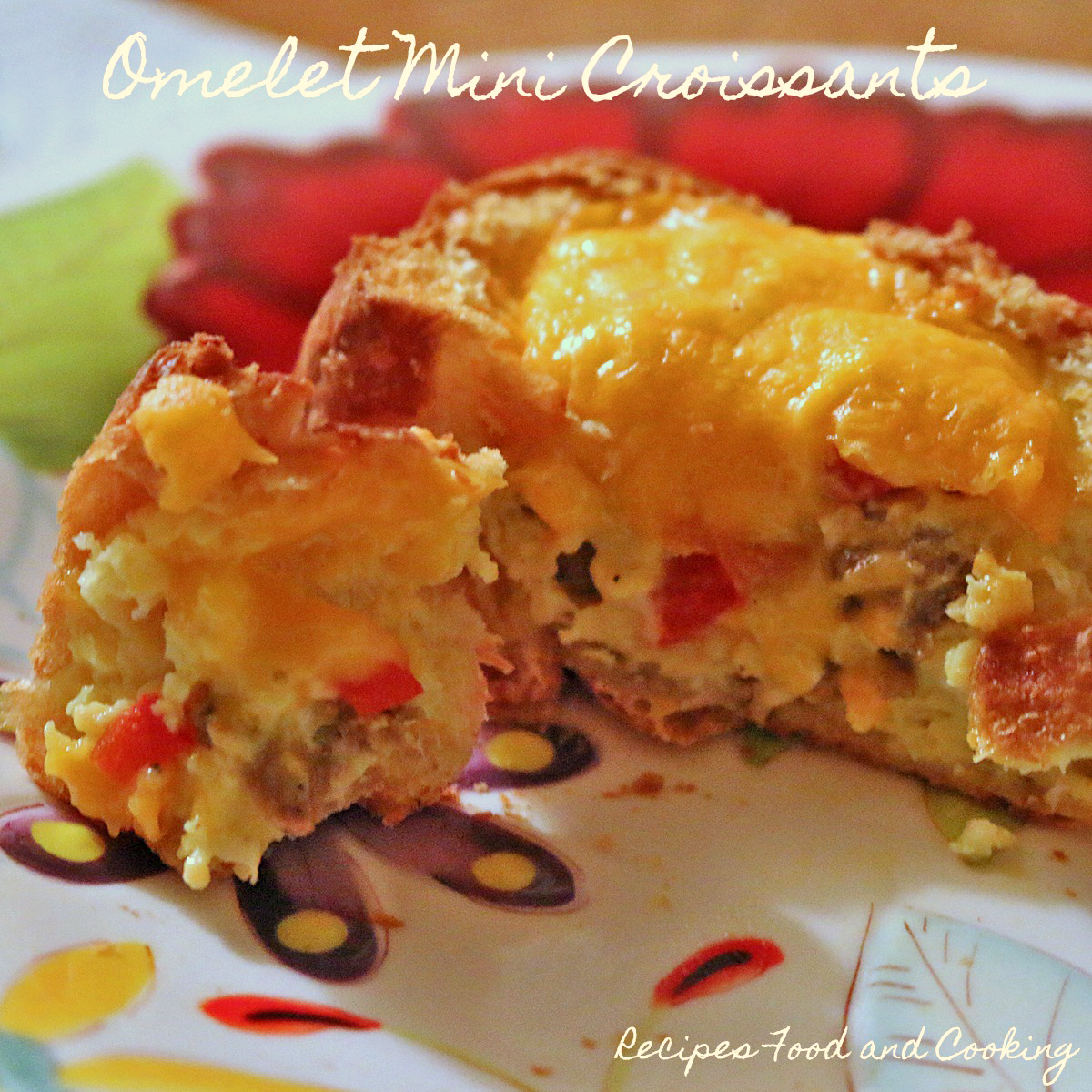 Omelet Mini Croissants
These were so good I forgot to take a picture until after I had a few bites of it. They are so easy to make and would make a perfect brunch dish. You can get everything ready and assemble them right before going in the oven. They only take about 18 – 20 minutes to bake. I used mini croissants for these but the bigger ones would work also, just be sure to adjust the baking time.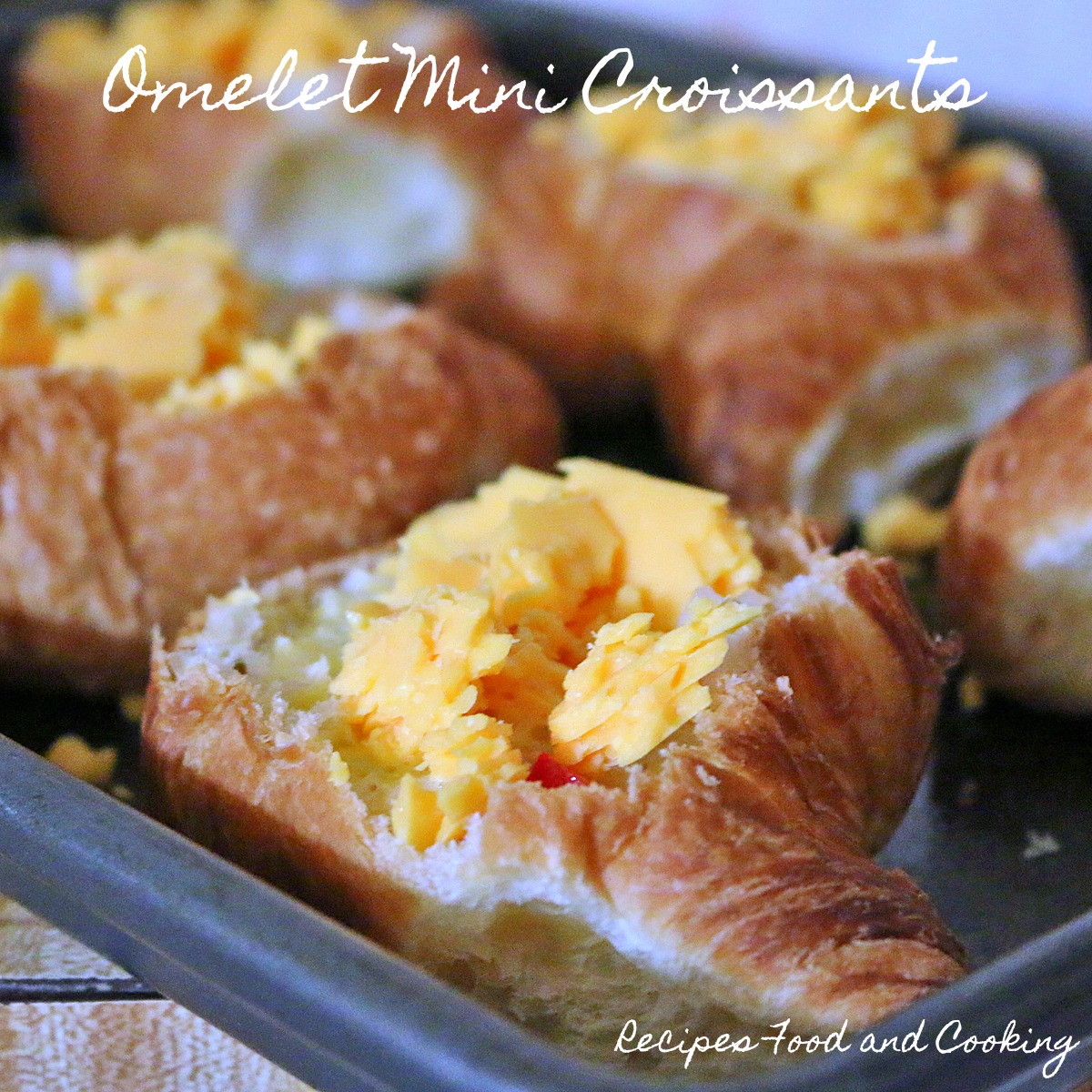 Cut a thin layer off of the top of the mini croissants. Take some of the insides out of the croissant. I saved the insides and make a couple of small bread puddings for them for dessert the next day.
Fill the croissants with cooked sausage, red peppers and a little onion.
Beat up the eggs with a little cream or milk. Season with salt and pepper. Pour into croissants almost to the top. Top with cheese.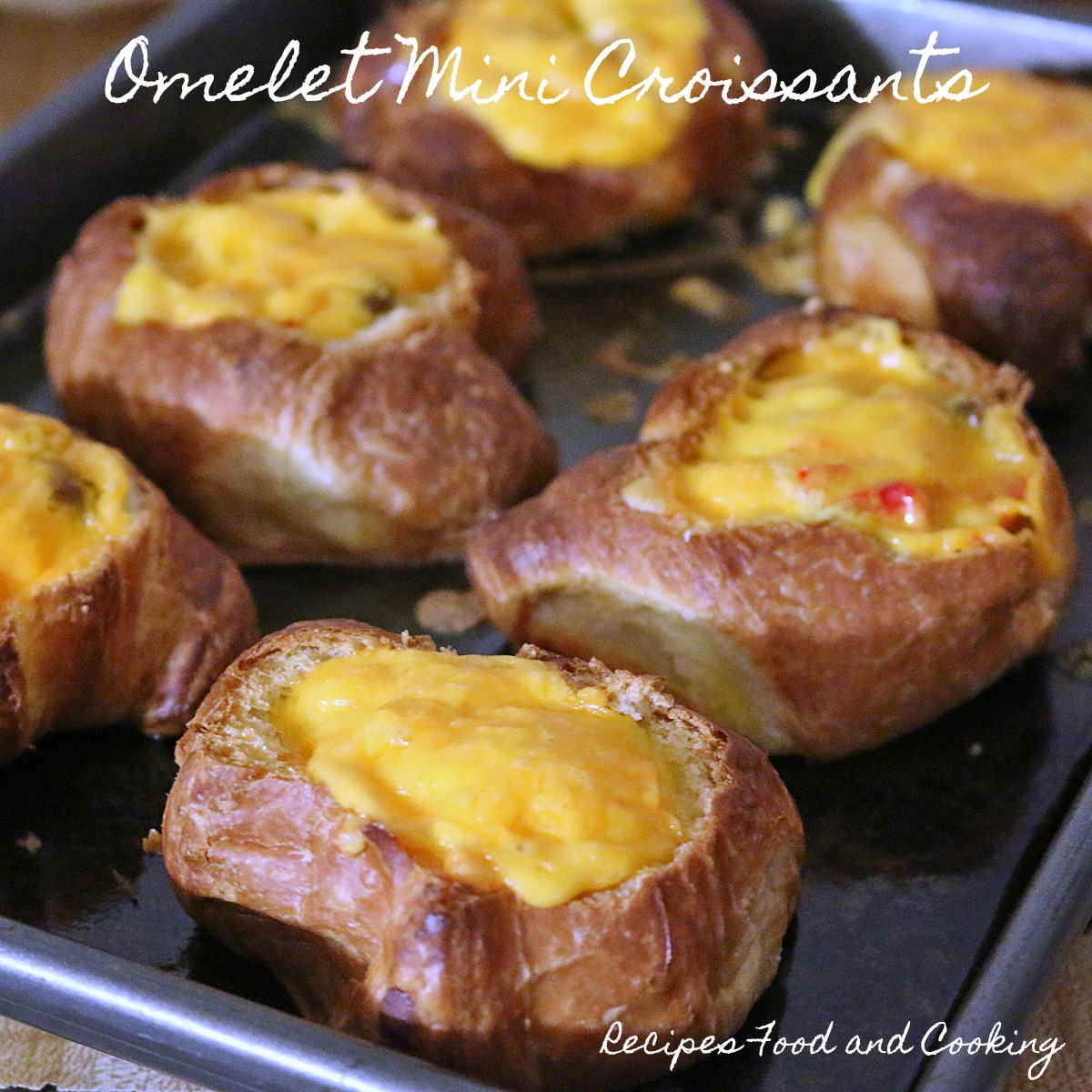 Bake the croissants for about 18 minutes. The egg should be beginning to puff in the center and the croissants crispy. Serve right away or at room temperature.
Omelet Mini Croissants
Author:
Mary Ellen @ Recipes Food and Cooking
Recipe type:
Breakfast, Brunch, Eggs
Prep time:
Cook time:
Total time:
A savory omelet filling with sausage, red peppers and onions with creamy eggs and cheese baked in a mini croissant.
Ingredients
8 oz. cooked sausage crumbled up and cooled
1/2 cup diced red pepper
1/2 cup finely diced onion
6 eggs
1/3 cup cream or milk
salt and pepper
1 cup shredded cheddar cheese
8 mini croissants
Instructions
Preheat oven to 350 degrees. Slice the top off the croissant thinly. Carefully scoop out the center of the croissant. Be careful not to go all of the way thru or the egg mixture could leak. Place on a lightly greased cookie sheet.
Add the sausage crumbles, a tablespoon each of the red pepper and onion.
Beat the eggs. Add the cream or milk. Season with salt and pepper.
Top with the cheese.
Bake for 18 -20 minutes until the egg is cooked. It will be slightly puffed up in the center when it is and cheese will be melted.
Serve right away or at within a hour. They are still very good at room temperature.
Maybe you'd like to try our recipe for?
Breakfast Egg Rolls with Sausage Gravy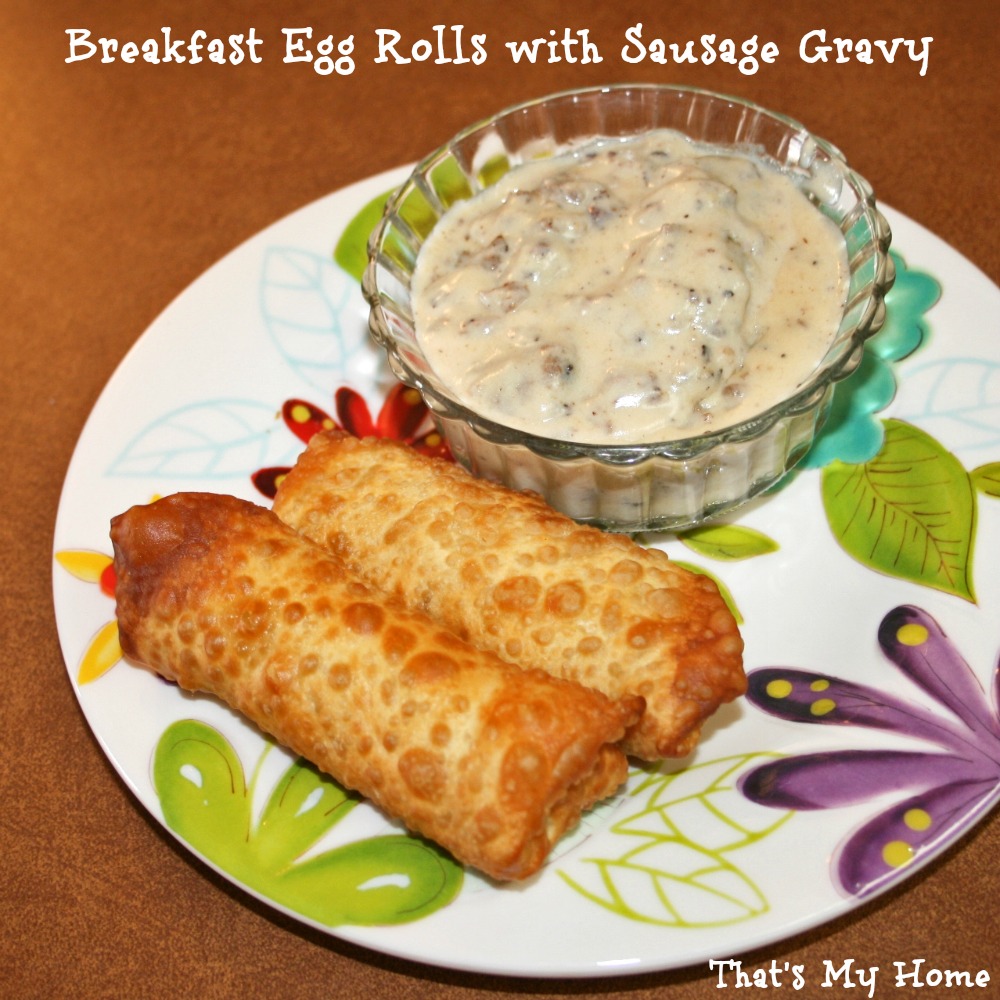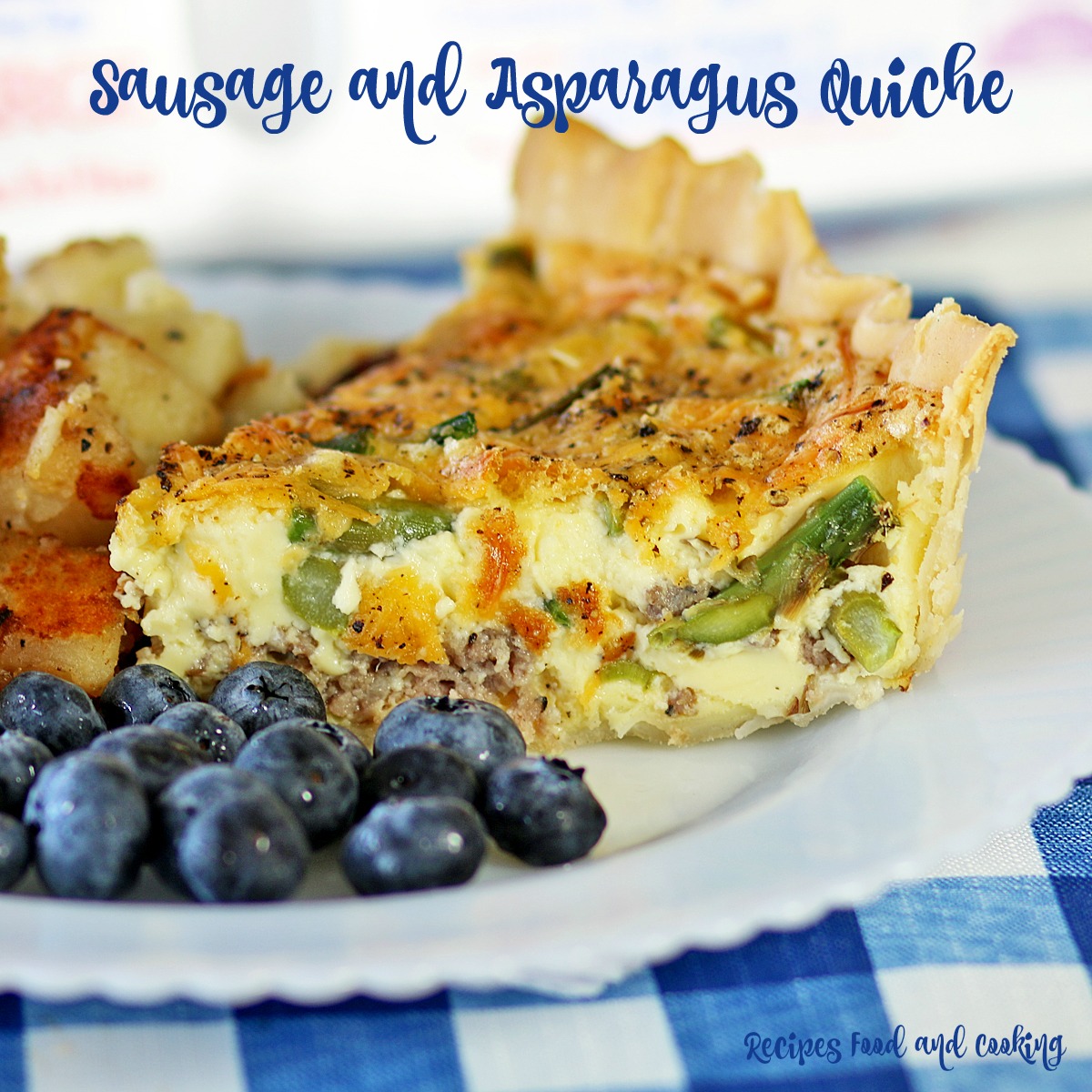 French Toast Strawberry Kabobs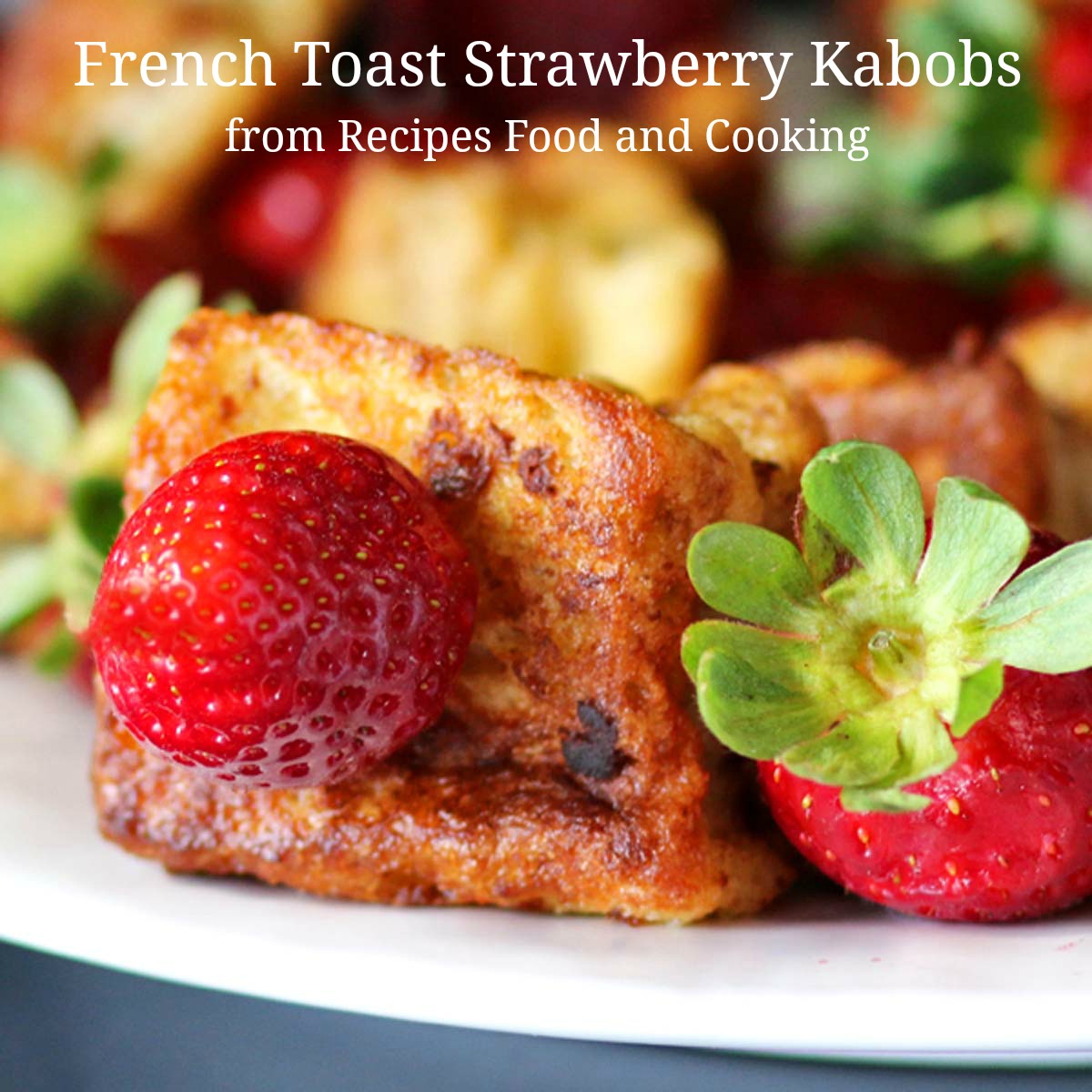 Pin It!