Sausage, hash browns, scrambled eggs and cheese all wrapped in an egg roll and served with a bowl of sausage gravy for dipping them in.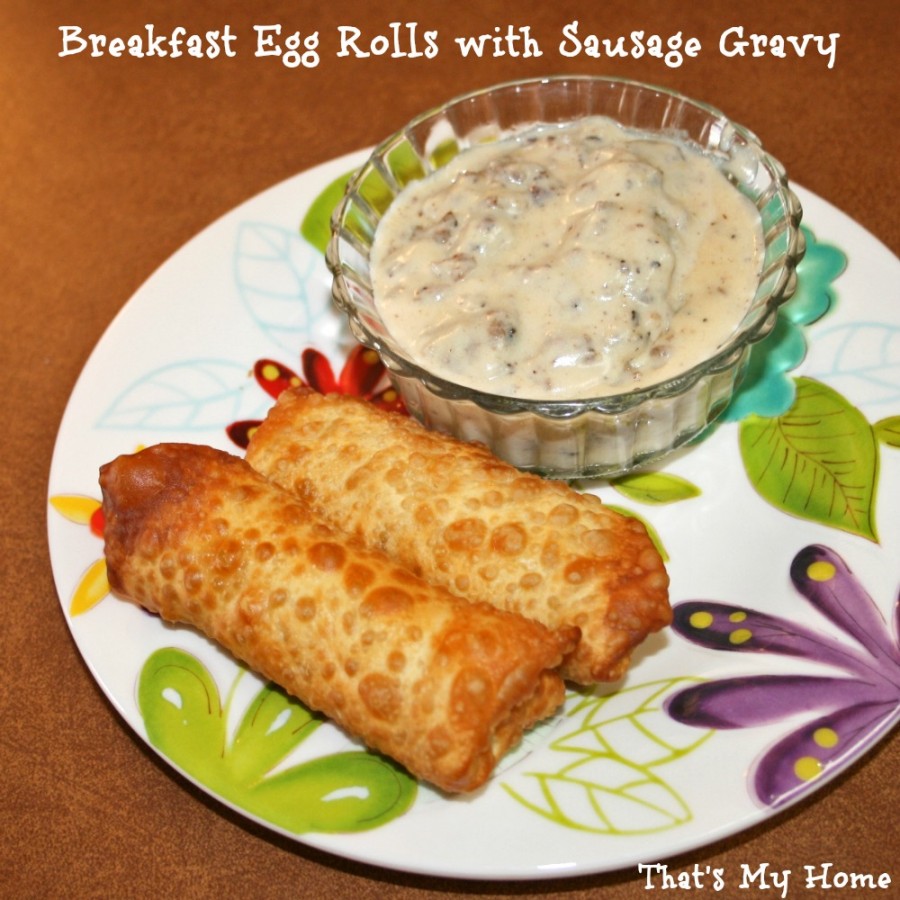 Breakfast Sausage Egg Rolls
A while back a friend of mine, Gretchen posted a pic what she was having for dinner and oh my gosh I knew these would soon be made in my kitchen. I love sausage gravy and had never thought about dipping egg rolls into it. What a perfect make ahead dish for a brunch!
These are pretty easy to do and go together pretty quickly. Loved this idea and now that I made them, love them! I grew up not knowing what sausage gravy even was, but as soon as I learned it fast became a family favorite. It is comfort food to me.
I am so glad now you can get a reduced fat sausage. Depending on what sausage you buy you may need to add a little fat to make your gravy. I always keep bacon grease in my fridge for things like this and this sausage was so lean I had to add a tablespoon of it to the skillet before I added the flour. You can find a recipe for Sausage Gravy here.
Here is what my mixture looked like before I made the egg rolls.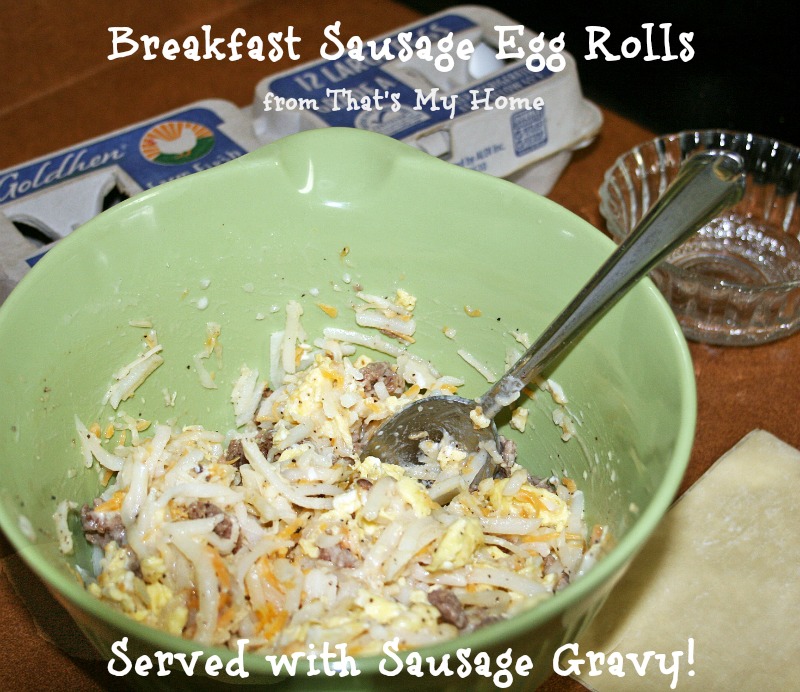 Breakfast Sausage Egg Rolls
Prep time:
Cook time:
Total time:
Breakfast Sausage Egg Rolls with hash browns, sausage, scrambled eggs rolled in a egg roll wrapper and served with sausage gravy.
Ingredients
3/4 lb. reduced fat sausage
4 tablespoons flour
4 cups milk
3 cups shredded hash browns
3 – 4 eggs
2 tablespoons water
1 cup sharp cheddar cheese
salt and pepper
Oil for frying
Instructions
Brown sausage in a skillet. Remove 1/2 cup to a mixing bowl. Add flour to the skillet and brown a little in the sausage fat. Slowly add milk and stir several times while it thickens. Add salt and pepper to taste. Keep warm while making egg rolls.
Mix eggs with the water and scramble the eggs. Cook eggs in a small frying pan just until set. Add to sausage. (Don't cook all the way through, they will finish cooking when you make the egg rolls.)
Into the bowl with the sausage add the potatoes and cheese. Add 1/2 cup of the sausage gravy mixture. Season with salt and pepper to taste. Stir to blend together.
To make egg rolls, take a egg roll wrapper and put about 1/3 cup of the potato sausage mixture just below the center. Fold over one half to make a triangle. You should have about a 1/2 inch of the bottom part of the wrapper still exposed. With you finger brush a little water along that edge to help seal the egg rolls. Then fold in 2 sides forming the egg roll shape. Then roll up egg roll.
To fry the egg rolls, heat oil to 325º. Drop egg rolls into hot oil. Fry for 3 – 4 minutes or until golden brown. Drain on a paper towel.
Serve with a bowl of sausage gravy.
Inspired by my friend Gretchen Mora who posted these egg rolls one day on her Facebook page and I have been wanting to make them ever since. Yummy!
Maybe you'd like to try our?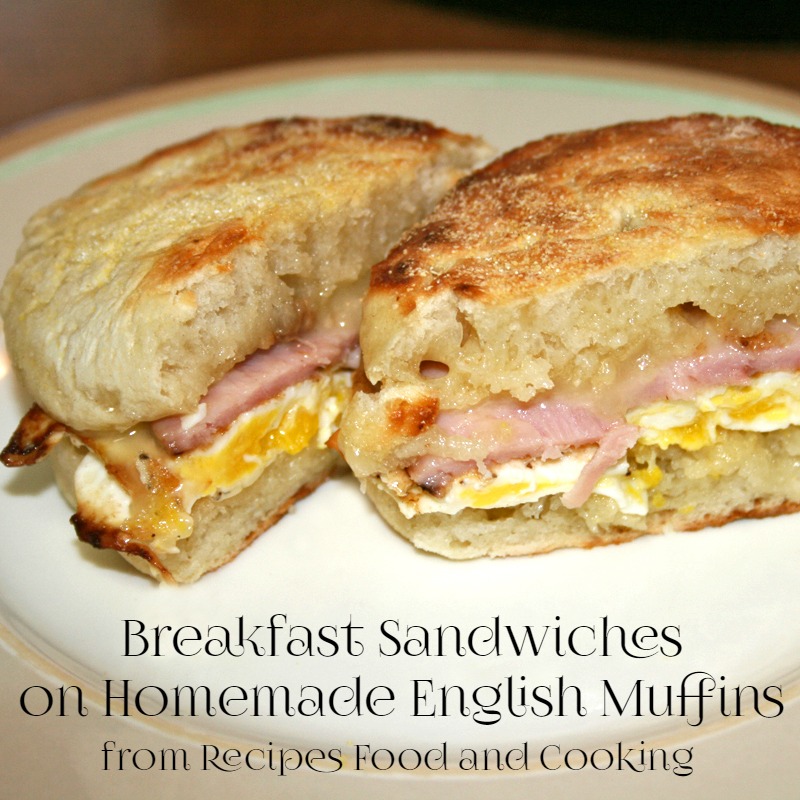 Enjoy!