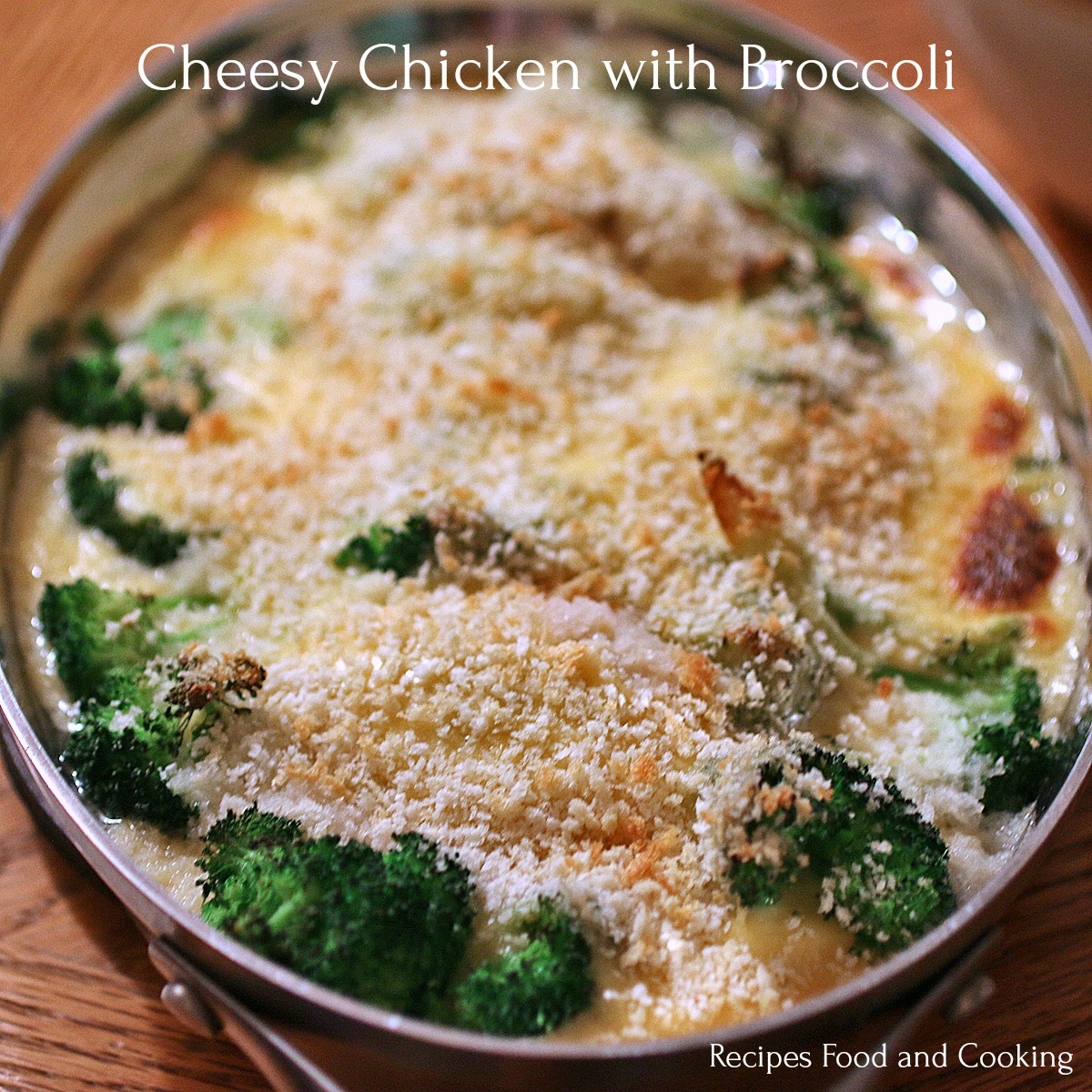 Cheesy Chicken with Broccoli
When I was growing up missing Sunday dinner wasn't even an option and I'm so glad it wasn't. It was an afternoon filled with family, lots of laughter and great food! There was always room at the dinner table for one more. Cooking for just 2 can present some challenges for making a delicious Sunday dinner.
I know how difficult cooking for 2 can be when you're used to cooking for more. Cooking for one is even more daunting for some people. I usually cook for 2 almost everyday and find it gives me more variety than cooking for 4 or more. Why? Because I can look at different cuts of meats that I may of said was just to expensive when feeding a family. Unless I am making a casserole or Mexican I usually try to aim for no leftovers or enough for the BF for lunch the next day.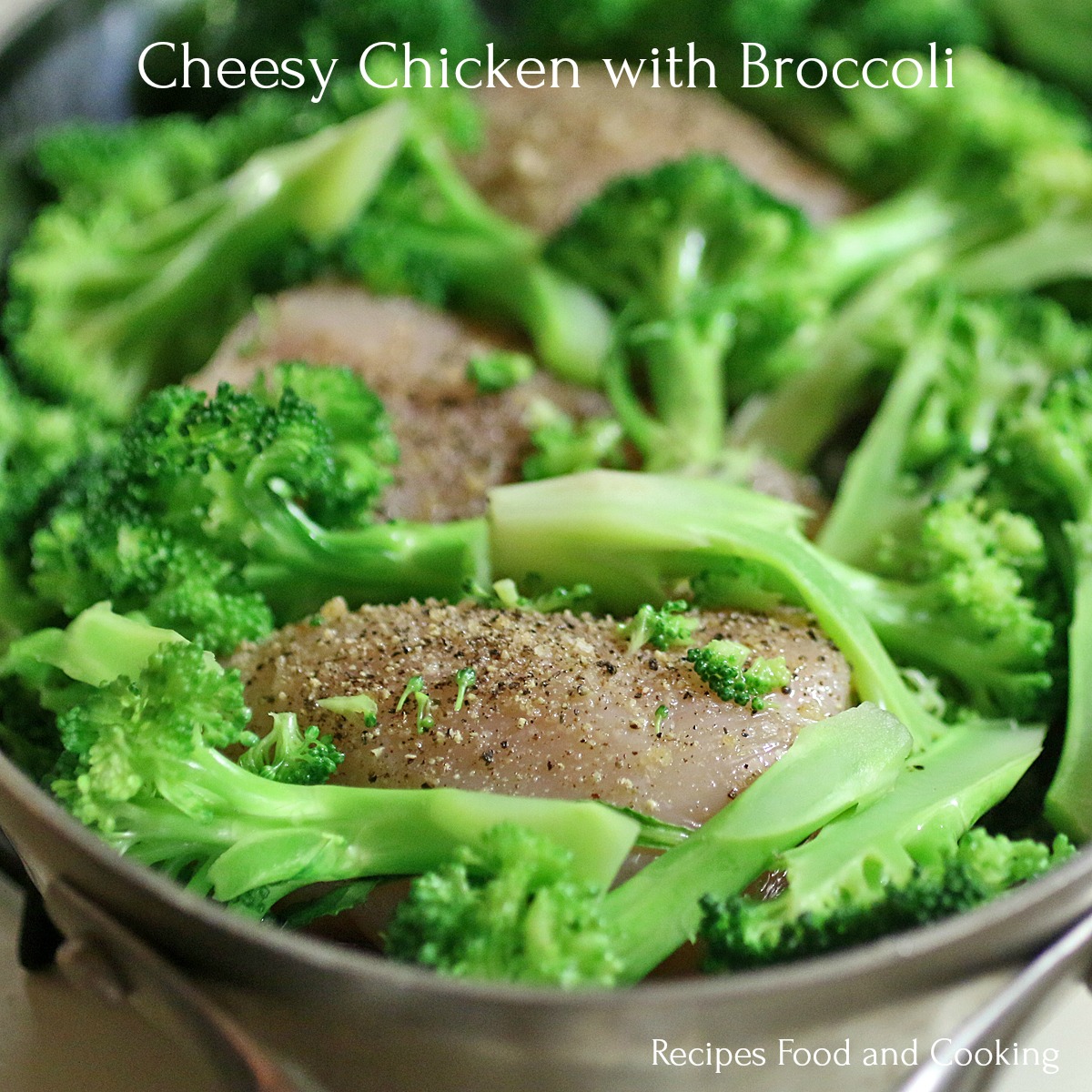 This dish is so easy to prepare. I used fresh broccoli that I blanched but frozen will work to save a little time and another step if it fits your timetable better. To blanch broccoli I cut the broccoli into the size I want to serve and then put a pot of salted water on the stove to boil. As soon as it boils add the broccoli, then as soon as it comes back to a boil drain it. Then run cold water over it. The broccoli won't be totally cooked and it sets that beautiful green color. I use a big head for just the two of us but cook both since a bunch is usually 2 heads. I bag up the other half and refrigerate it to use another night. To use the leftover broccoli just steam it until the desired doneness.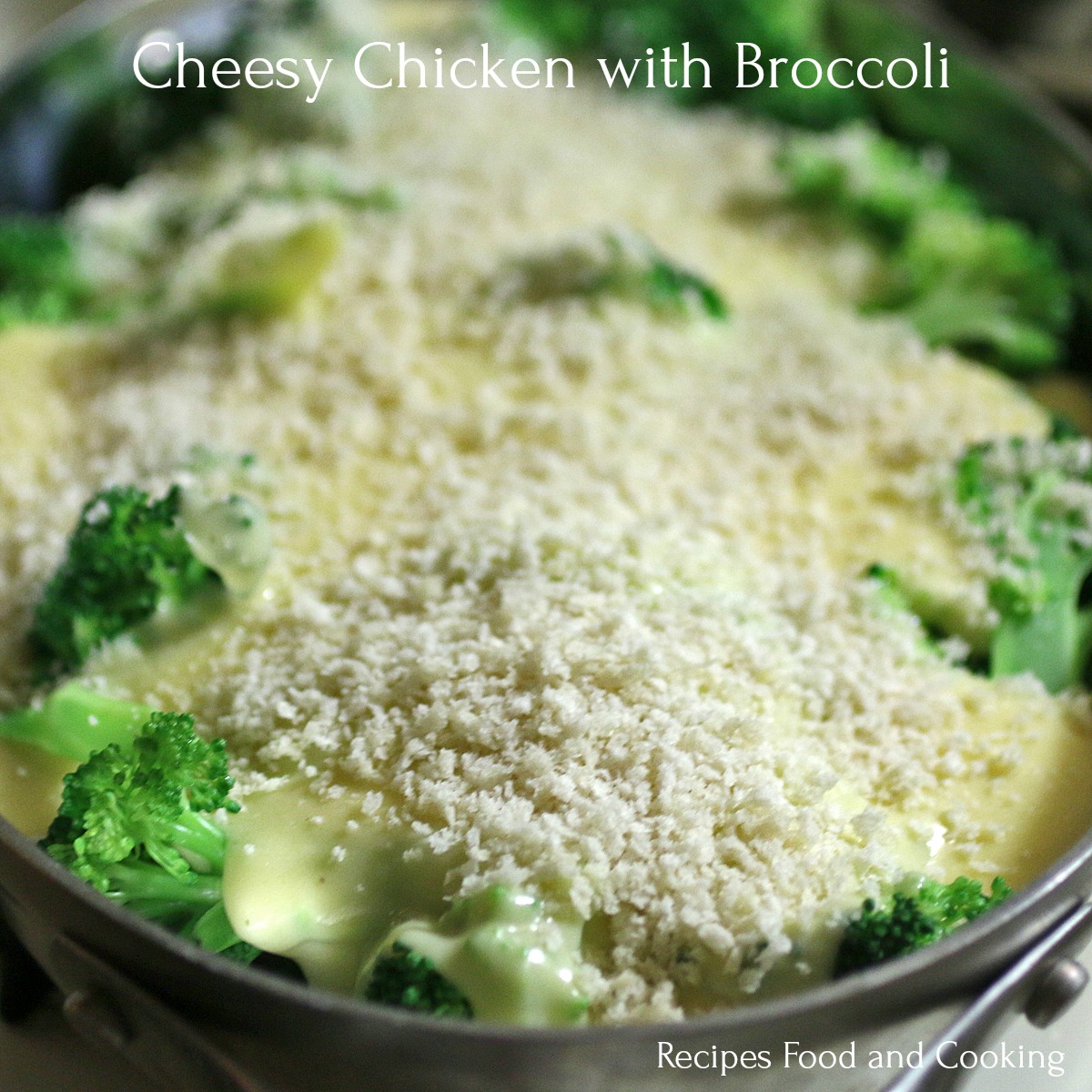 I made a simple cheese sauce to go over it all and topped it with some panko. It baked for about 25 minutes or until a thermometer when inserted in the chicken is 165 degrees.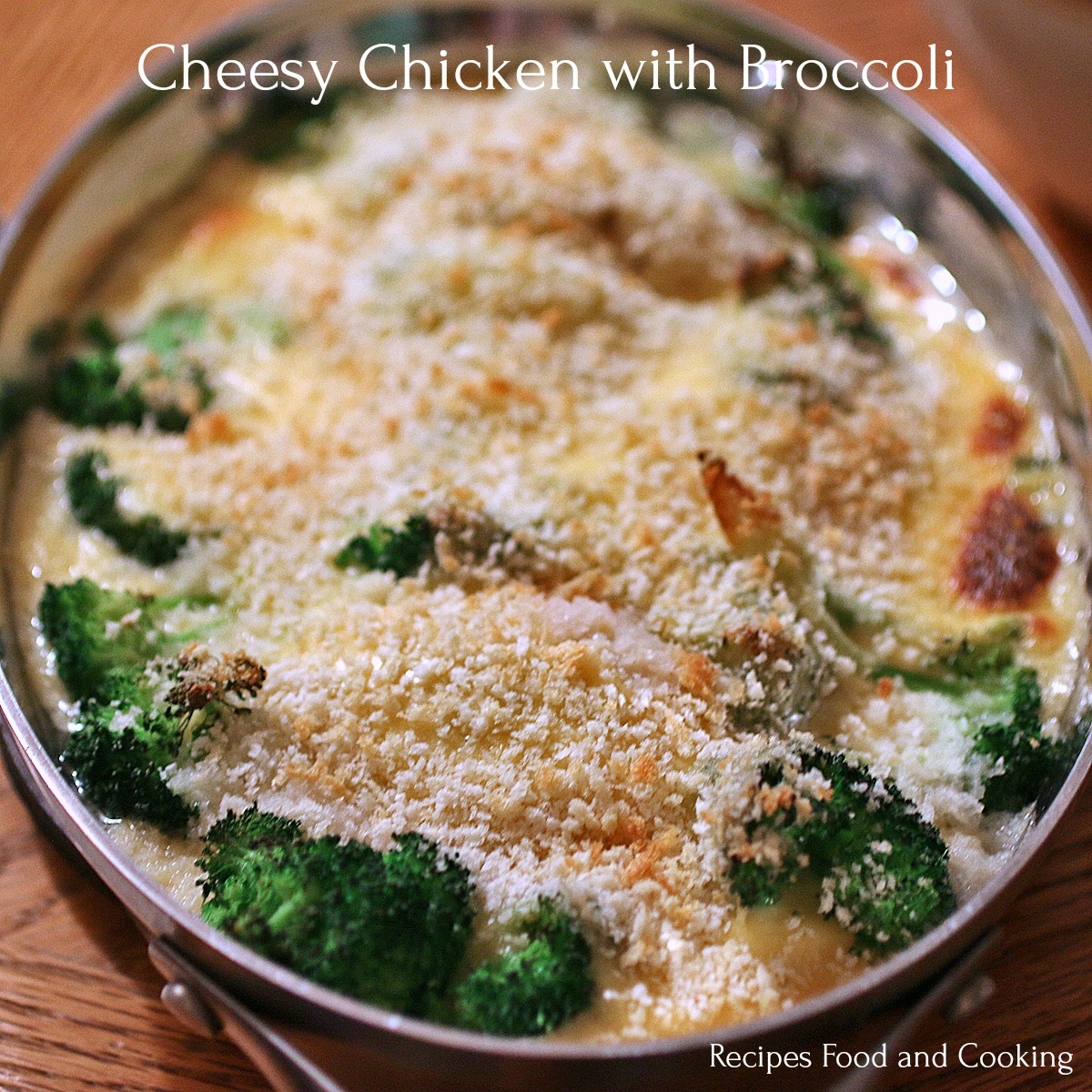 I served this with some pasta.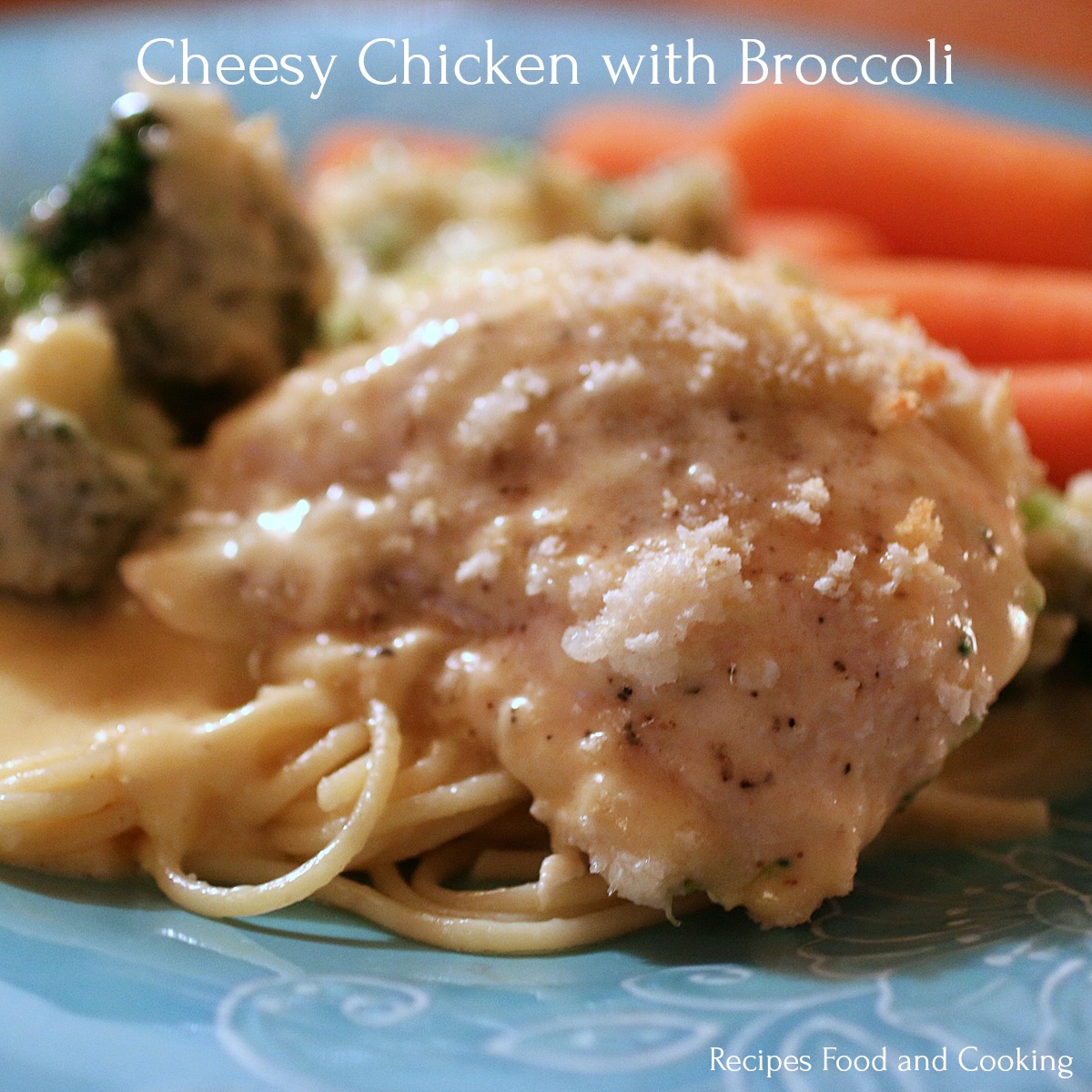 Cheesy Chicken with Broccoli #SundaySupper
Author:
Mary Ellen @ Recipes Food and Cooking
Prep time:
Cook time:
Total time:
Chicken Breasts with Fresh Broccoli and Cheese Sauce topped with Panko. Less than 15 minutes of prep time makes this a perfect weeknight dinner.
Ingredients
2 - 3 chicken breasts
garlic salt to taste
1 head of broccoli
3 tablespoons butter
3 tablespoons flour
1 1/2 cups milk
1 1/2 cups sharp cheddar cheese
salt and pepper
1/2 cup panko
Instructions
Season the chicken breasts with garlic salt and pepper. Place in greased casserole dish.
Bring a large pan of water to a boil. Add 1/2 teaspoon salt.
Cut the broccoli into pieces. When the water comes to a boil put the broccoli in it. Cook until the water comes back to a rolling boil. Pour into a colander. Run cold water over the broccoli to stop the cooking. Add to the pan with the chicken after it has drained well.
Add the butter to a saucepan and let it melt. Stir in the flour until it is incorporated into the butter. Add the milk, salt and pepper to taste. When thickened stir in the cheese. Pour over the broccoli and chicken.
Top with the panko crumbs. (Breadcrumbs will also work)
Bake at 400 degrees for 25 minutes or until chicken reaches 165 degrees.
Lemon Garlic Shrimp and Asparagus Rotini Pasta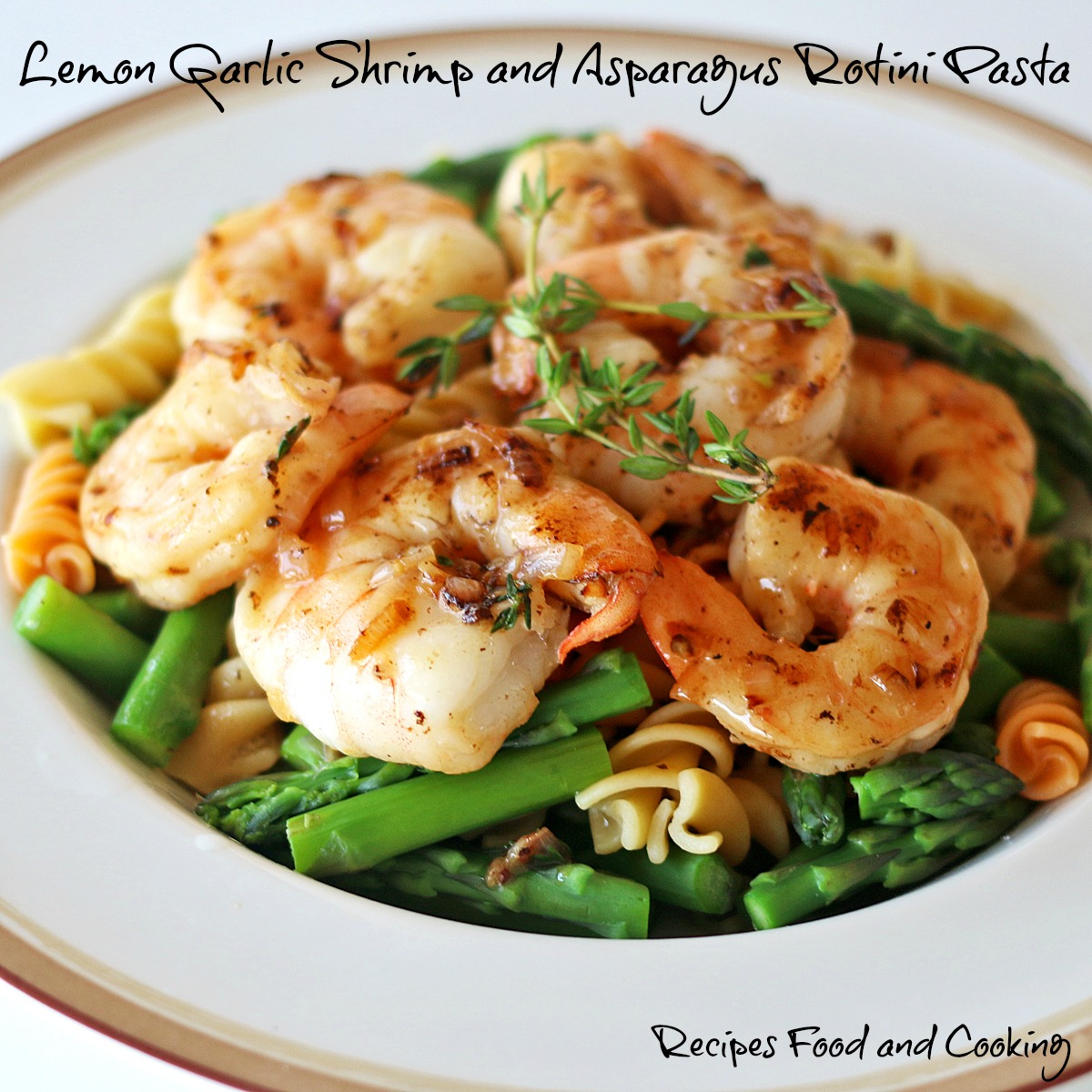 Beef Tenderloin Tips with Brown Rice and Asparagus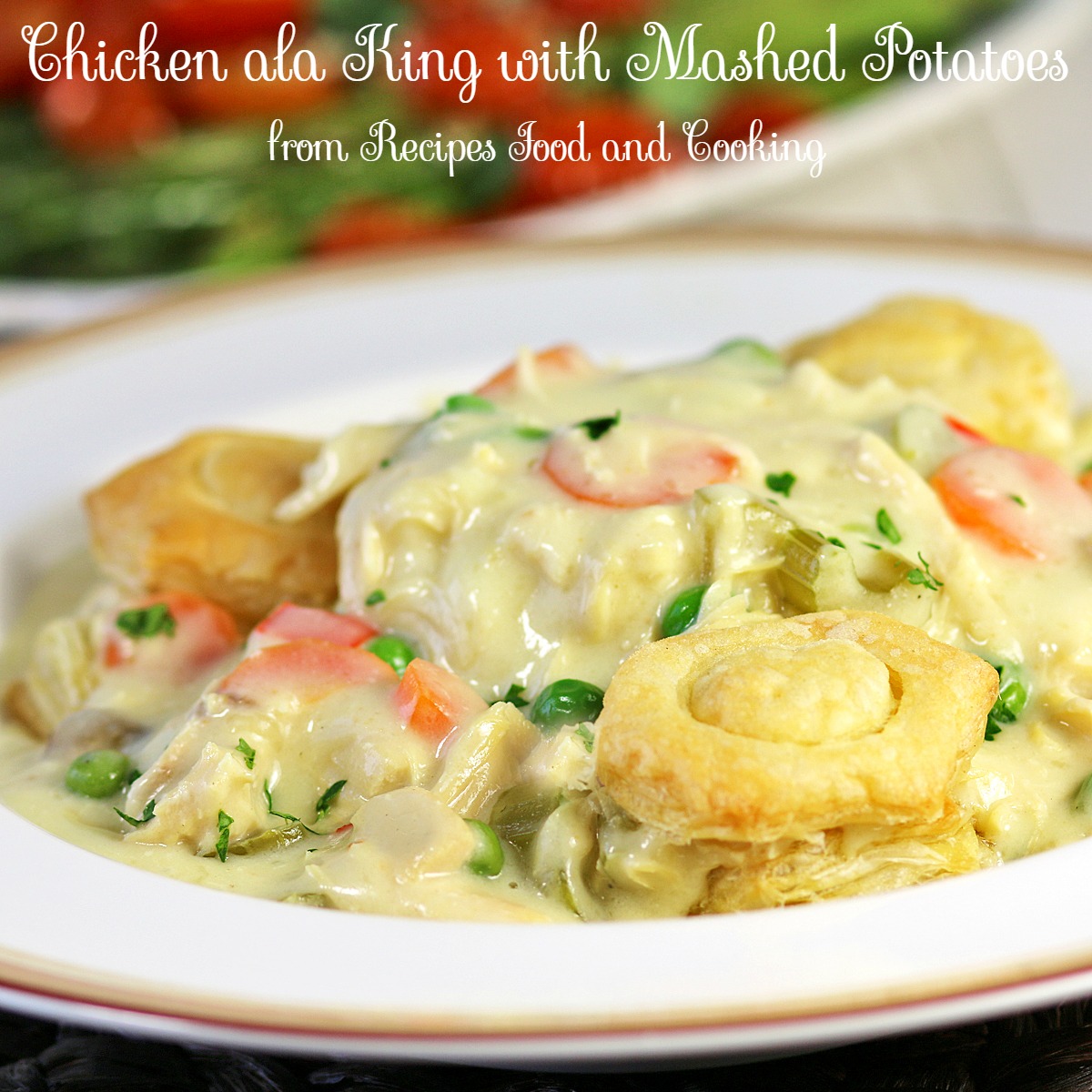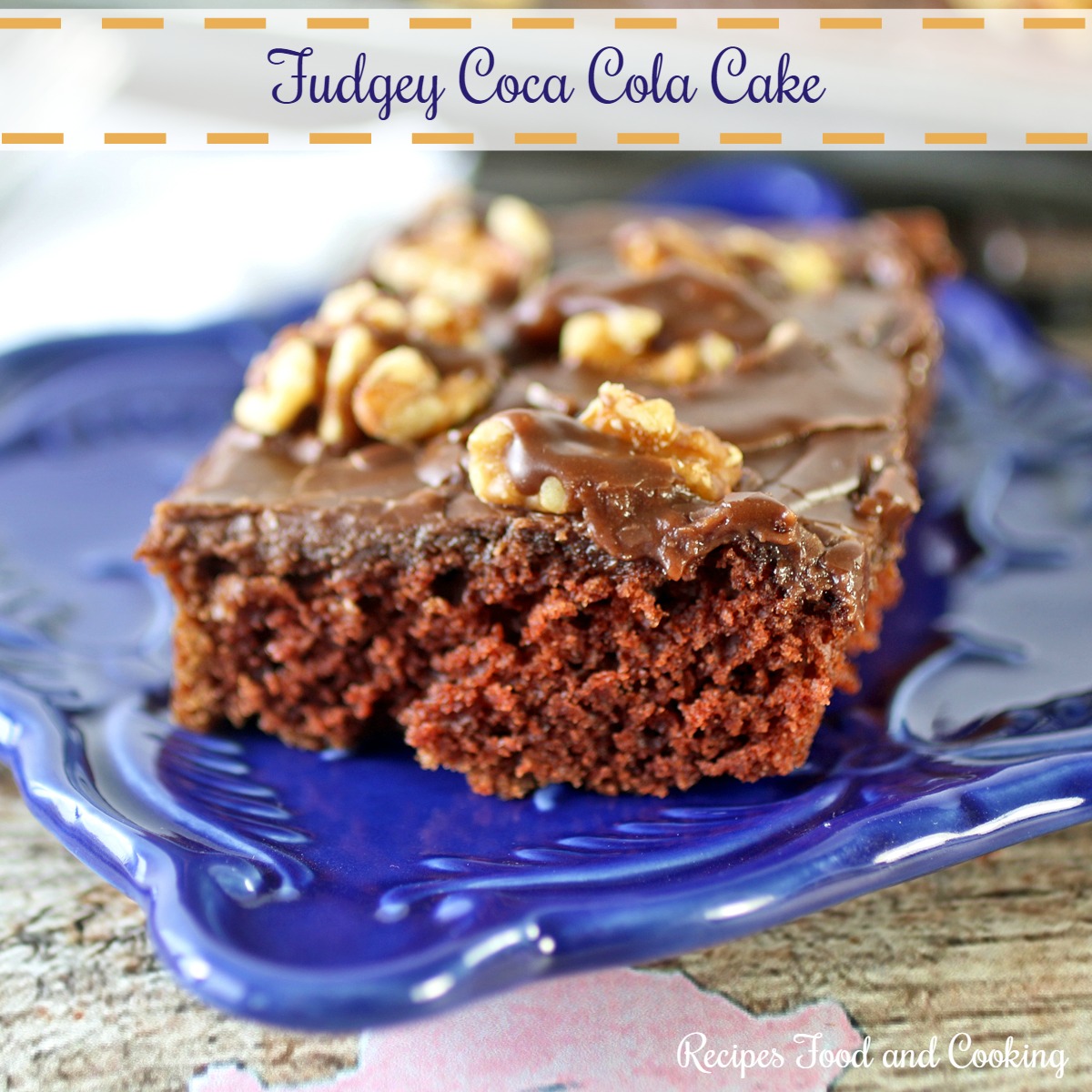 Pin It!