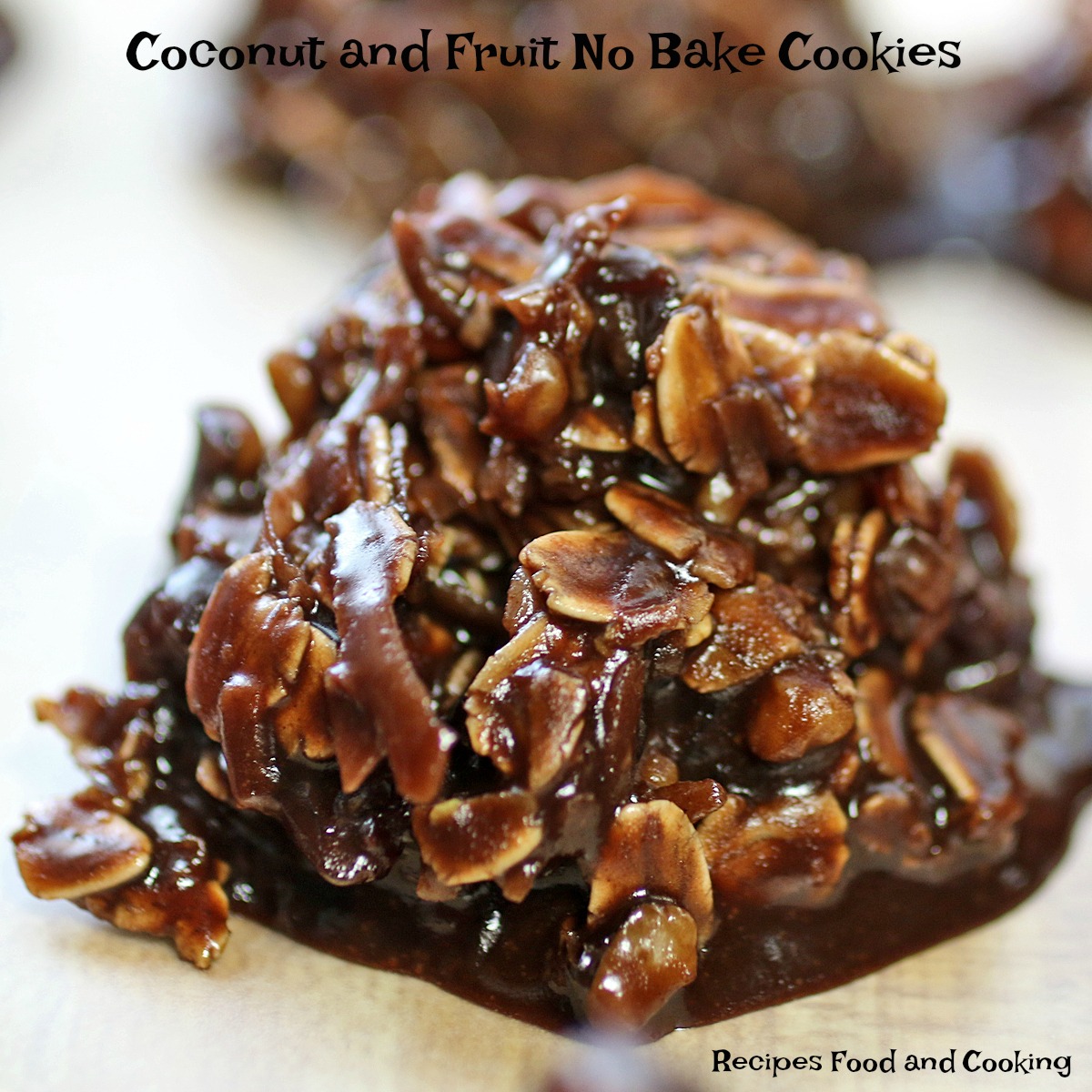 Coconut and Fruit No Bake Cookies
This is a variation of one of my grandmother's recipes. She made these easy to make no bake cookies often. I had some dried fruits left from my Christmas baking so decided to give her recipe a twist. I made 2 cups of dried fruits using dried cherries, dried cranberries and raisins to substitute for some of the oatmeal. They were a hit around my house. To make her version you use 3 cups of oatmeal, 1 cup walnuts and 1 cup coconut instead.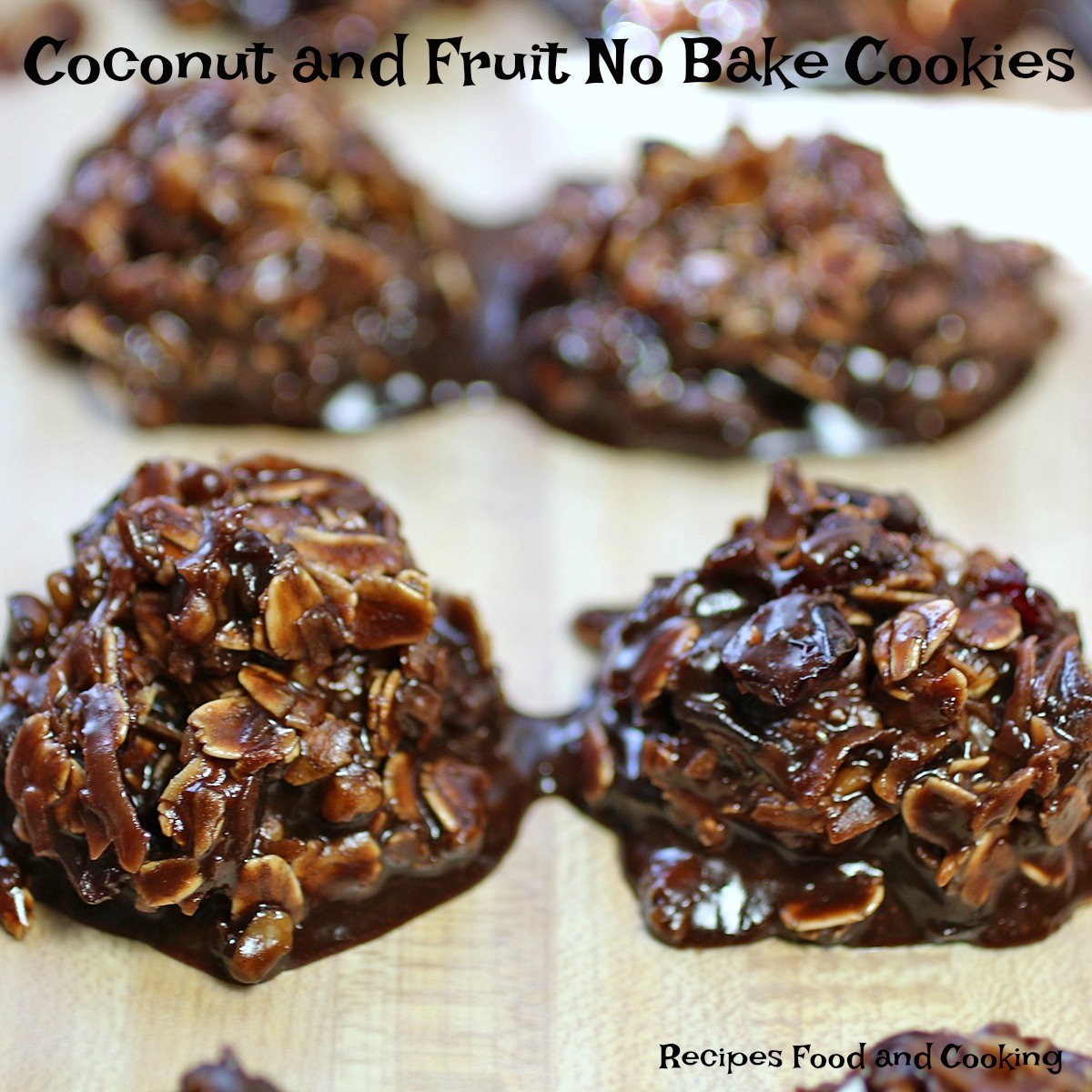 Let the cookies harden for about 4 hours before serving or speed them up by putting them in the refrigerator on a cookie sheet lined with waxed or parchment paper. They are best eaten the first 3 days or so but as long as they are in an airtight container they are still good for up to a week. You will see that they loose some of their shine as they sit, but it won't affect the taste.
Coconut and Fruit No Bake Cookies
Author:
Mary Ellen @ Recipes Food and Cooking
Recipe type:
Cookie, Dessert
Prep time:
Cook time:
Total time:
Cookies full of dried fruits, coconut, oatmeal and walnuts.
Ingredients
1/2 cup butter
2 cups sugar
small pinch of salt
6 tablespoons cocoa
1/2 cup milk
1 1/2 cups oatmeal (not quick)
2 cups mixed dried fruits ( I used dried cherries, cranberries and raisins)
1 cup coconut
1 cup walnuts - optional
Instructions
Add the butter, sugar, salt, cocoa and milk to a large saucepan. Mix together and put the mixture on the stove. Bring to a full rolling boil (one that can not be stirred down) and cook for 2 minutes.
Add the oatmeal, fruit, coconut and nuts (if using). Stir to combine.
Drop the cookies onto wax paper with a large tablespoon (cookies will be a little flatter) of use a scoop to make them like in the picture.
Let cookies set for about 4 hours to harden. (The oatmeal will soften as they sit.)
Maybe you'd like to try our recipe for?
Copycat Lofthouse Sugar Cookies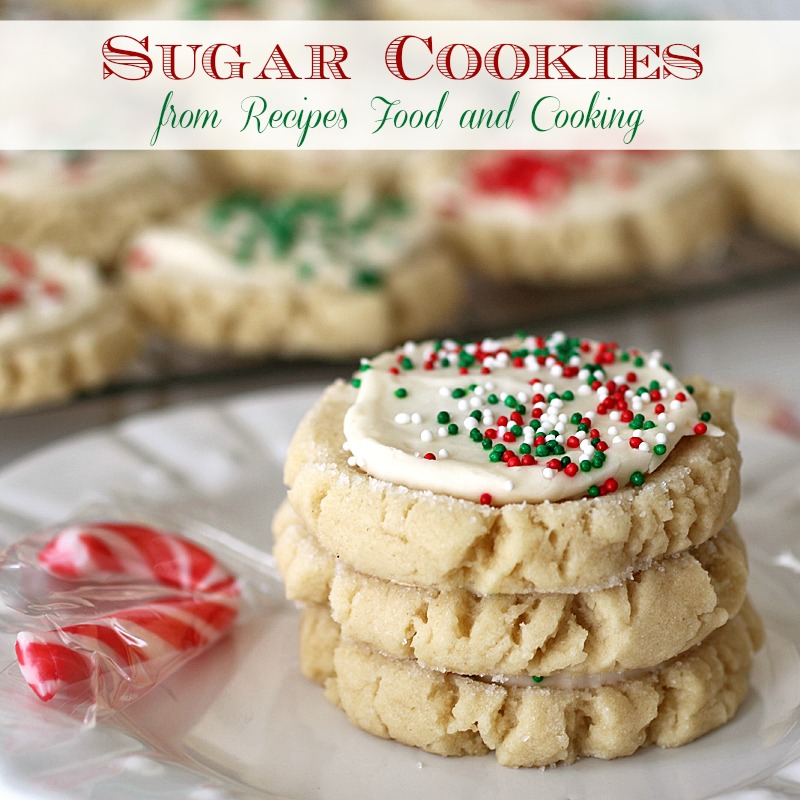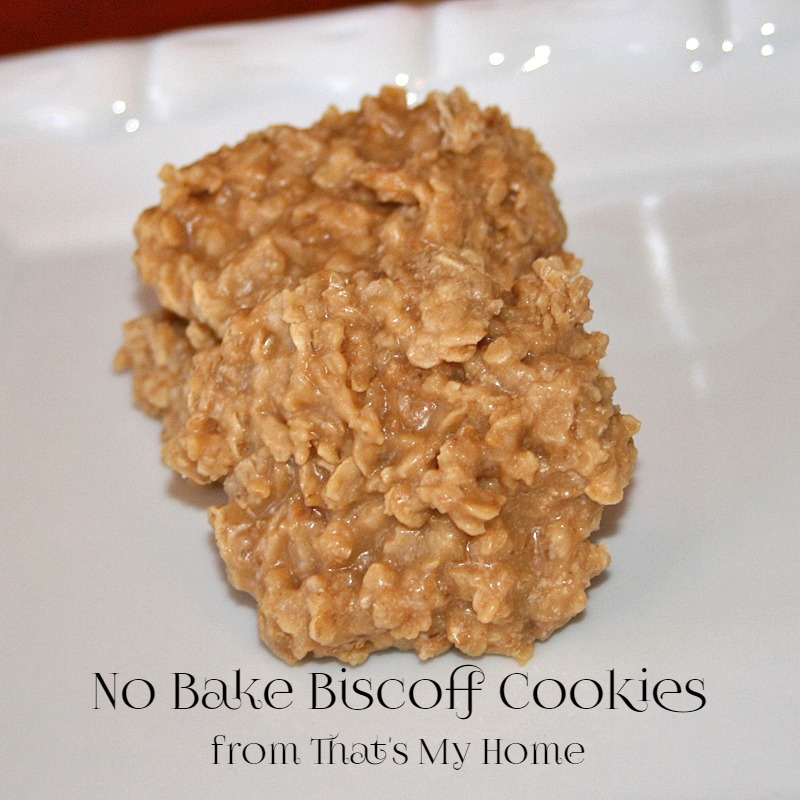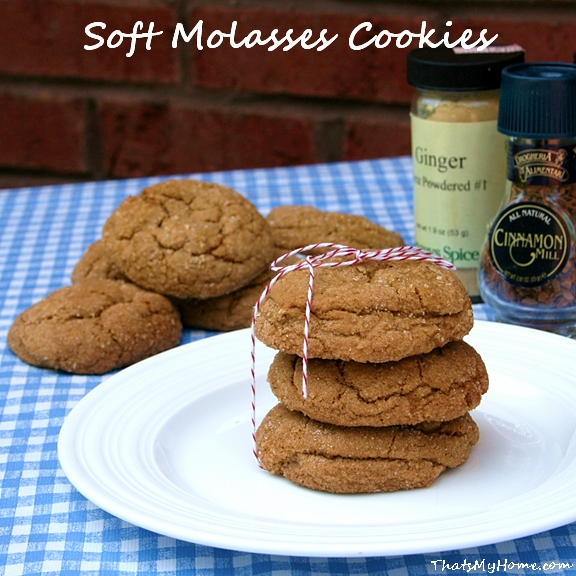 Pin It!