Copycat Lofthouse Sugar Cookies are soft and one of my favorite new cookie recipes decorated for Christmas.

Copycat Lofthouse Sugar Cookies
I made these sugar cookies earlier in the summer and decided to make them again today. They are so good and perfect for a Christmas Cookie tray because everyone loves a good sugar cookie. These may be my favorite ones ever! They stay soft and the cream cheese icing on top is just the right amount of sweetness.
It may seem a little soon to be posting Christmas Cookie Recipes but in the world of a food blogger it's time now if not before. If you want to that something special to make when you look for something say Dec.1, it wouldn't help if I didn't start making cookies on Dec. 15.  This recipe is my favorite recipe find this year, my friend Linda shared it with me back in the summer. It decorates up pretty good for Christmas too!
Copycat Lofthouse Sugar Cookies
Recipe type:
Cookies, Christmas
Prep time:
Cook time:
Total time:
Soft sugar cookies frosted with a cream cheese frosting and topped with sprinkles.
Ingredients
1 cup softened butter (no substitute)
3/4 cup oil
1 1/4 cups sugar (plus a 1/4 cup for dipping glass into)
2 tablespoons water
2 teaspoons vanilla
2 eggs
1/2 teaspoon baking soda
1/2 teaspoon Cream of Tartar
1/2 teaspoon salt
5 1/2 cups all-purpose flour - measured correctly
For the Frosting:
4 ounces cream cheese
1/4 cup butter, softened
1 teaspoon vanilla
2 cups powdered sugar, sifted
2 teaspoons milk
Instructions
Preheat oven to 325 degrees. Grease cookie sheets.
Add the butter, oil and sugar to a mixing bowl. Mix until combined.
Add the water and vanilla. Mix together. Add eggs one at a time.
Add the baking soda, cream of tartar, salt and flour to the bowl. Mix until thoroughly incorporated.
Using a medium scoop, make balls of dough. Using a flat bottom glass that has been dipped in sugar, press down on cookies.
Bake for 10 - 12 minutes. Do not let cookies brown on bottoms. Remove to a wire rack to cool.
Combine frosting ingredients together. Beat until thick and creamy.
Frost cookies and sprinkle with jimmies if using.
Be sure that your flour is not packed down in your measuring cup. If you are just dipping your measuring cup into a canister or the bag you will end up with to much flour. Fluff your flour before measuring it. I made these again the other day and they did not taste at all like there was to much flour in them. A cup of flour should weight 120 grams. When you don't measure correctly you can get 150 – 160 grams of flour in your cup. Use a knife to level the flour across the top. You can also measure the flour by weight if you really want to be accurate.
Some of our other Christmas Cookie Recipes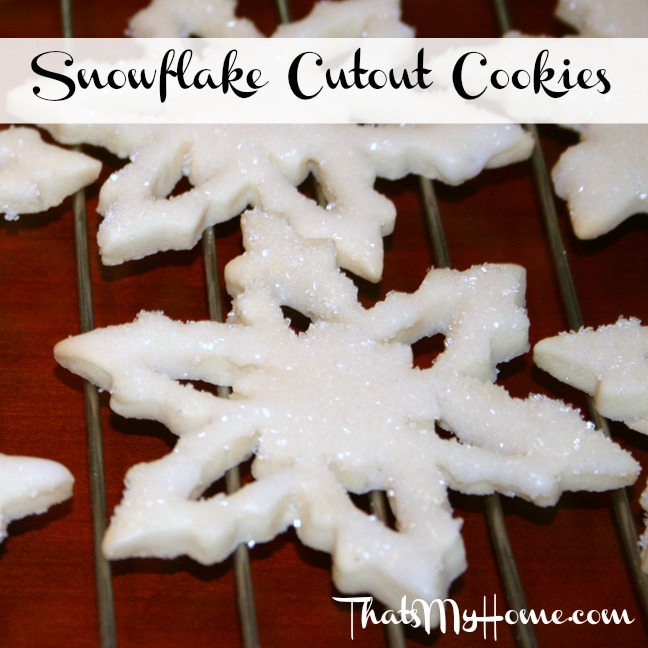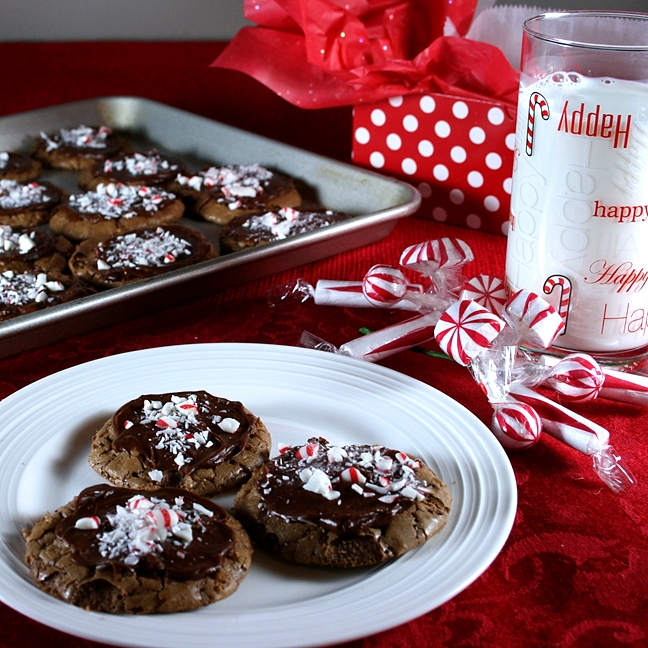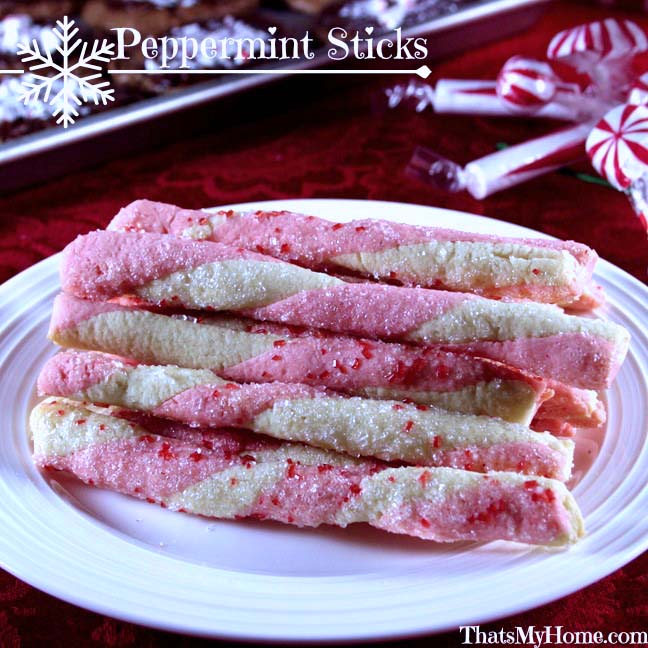 Pin It!