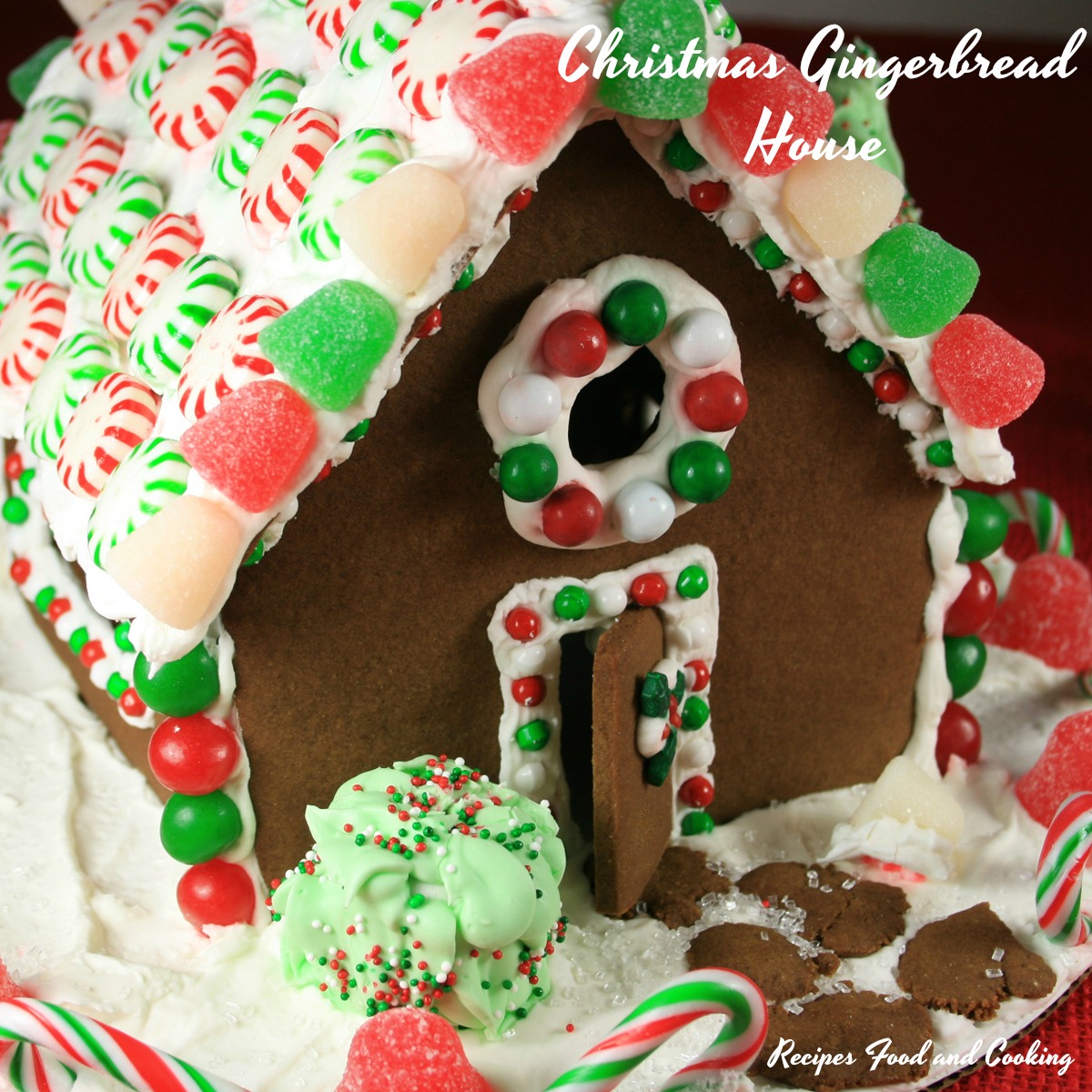 Christmas Gingerbread House
Here is the first of several gingerbread houses I have planned to share with you. This is a great size for decorating, not to big and not too small. It took only a couple of hours to put it together and decorate it. I still want to make a garland to decorate the front of this one and was waiting until I made some more frosting as the ones I made for this broke because I didn't use parchment paper to make them on.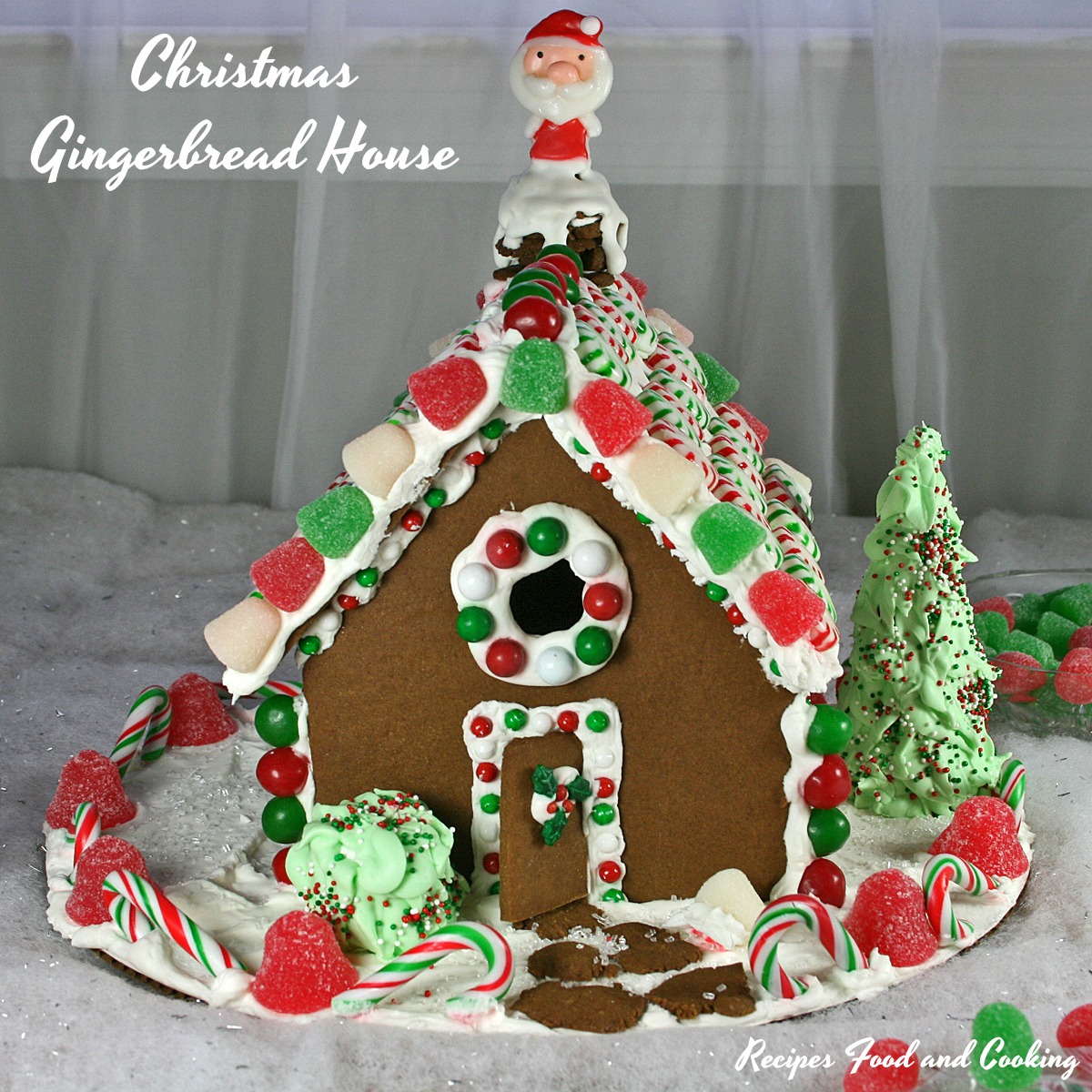 Here are tips to making a gingerbread house in case you have never made one.
Schedule:
1st Day – Bake the house -You can also make the accessories (trees, bushes, wreaths, ect.) if time permits.
2nd Day – Assemble the house and let dry. Decorate your house later in the day or on another day.
Candy and Decorations:
Starlight Candies
Candy Canes
M&M's
Christmas Hard Candies
Tootsie Rolls – make a logpile
Chuckles – Sled seat – use small candy canes for runners and a licorice whip for the rope
Red and Green Gumdrops
Cinnamon Candies
Necco Wafers
Chocolate nonpareils
Pretzels – make a good fence
Large Marshmallows – bushs
Ice Cream Cones – Trees – use Wilton tip #74 for both trees and bushs
Cereal for the roof also is cute
Don't limit yourself to this list, the possibilities are as endless as the candy available where you live.
I show how to construct a gingerbread house over at Razzle Dazzle Recipes.
Royal Icing
You will need 2 recipes of this depending on what you do
3 level tablespoons Meringue Powder
4 cups sifted confectioners' sugar (approx. 1 lb.)
6 tablespoons water
Beat all ingredients at low speed for 7-10 minutes (10-12 minutes at high speed for portable mixer) until icing forms peaks. Keep icing covered with a damp cloth when not in use.
Yields 3 cups of icing.
Note: Royal icing should have good body and be moderately stiff: It will not create a lasting bond if too runny and soft. For snow, I sometimes add a few drops of Karo Syrup to thin it just a little for a softer look.

Christmas Gingerbread House
Prep time:
Cook time:
Total time:
Serves:
1 gingerbread house
Brightly decorated in the colors of the season this Christmas Gingerbread House is done in red, white and green colored Christmas candies.
Ingredients
5 cups flour
1 teaspoon baking soda
1 teaspoon salt
2 teaspoons ginger
2 teaspoons cinnamon
1 teaspoon nutmeg
1 teaspoon cloves
1 cup solid white shortening
1 cup sugar
1 1/4 cups molasses
2 eggs beaten
Instructions
Thoroughly mix together the flour, soda, salt and spices.
In a saucepan melt the shortening. Let cool slightly and add the sugar and molasses. Add eggs when cool.
Add the oil mixture to your mixing bowl fitted with the paddle attachment. Add 4 cups of the flour. Mix together thoroughly. Add remaining flour a little at a time to make a stiff dough.
Roll out the dough on the back of greased cookie sheets to about 1/8th inch thick. Lay your pattern pieces on top and cut out with a knife or pizza cutter. Place cookie sheets in the refrigerator for 15 minutes.
Preheat oven to 350 degrees. Bake for about 6 minutes for smaller pieces and up to 12 for the larger pieces like the roof. Let set on the cookie sheet for a few minutes before removing to a wire rack to cool. Let pieces dry overnight before assembling.
See some of our other gingerbread houses.
Christmas Gingerbread Farmhouse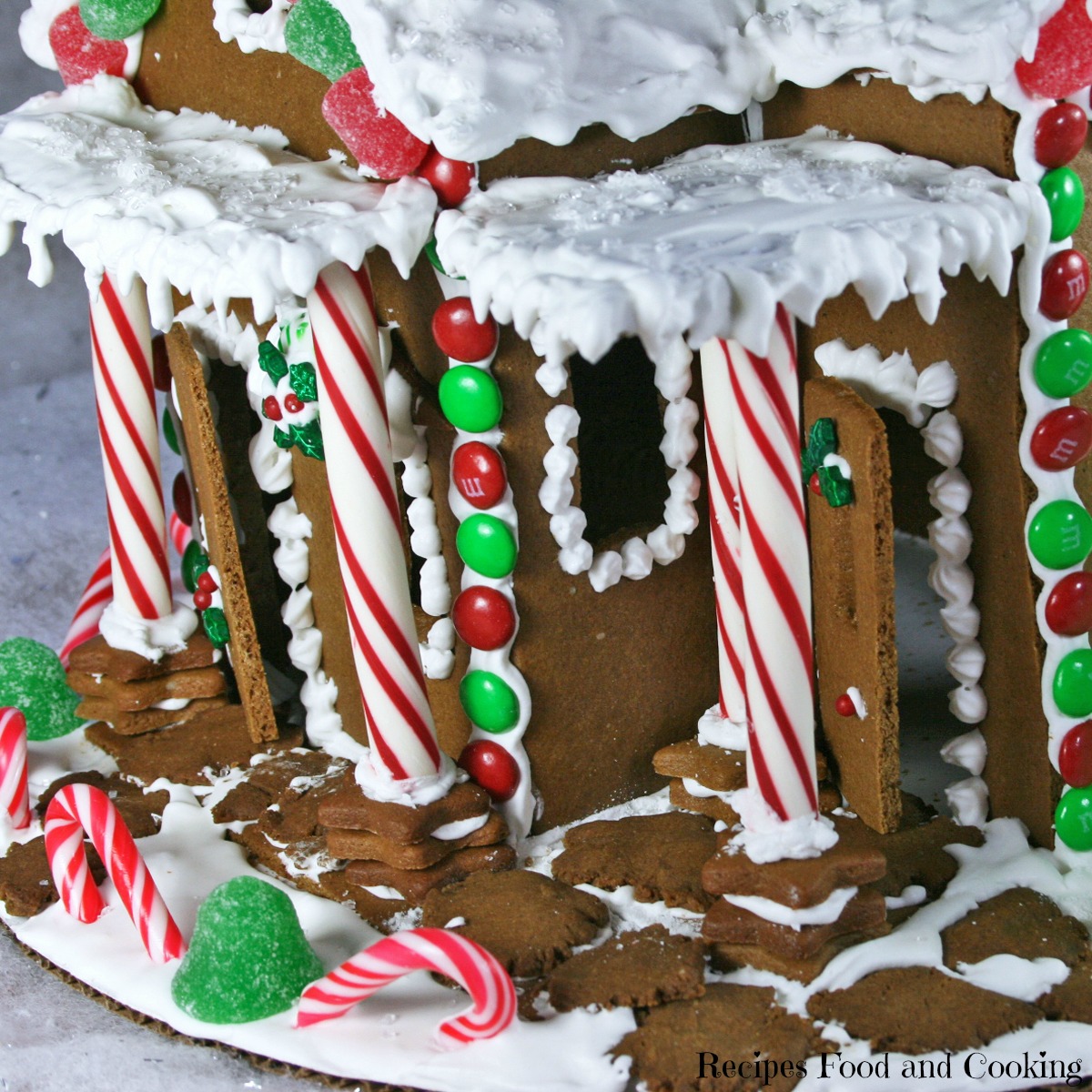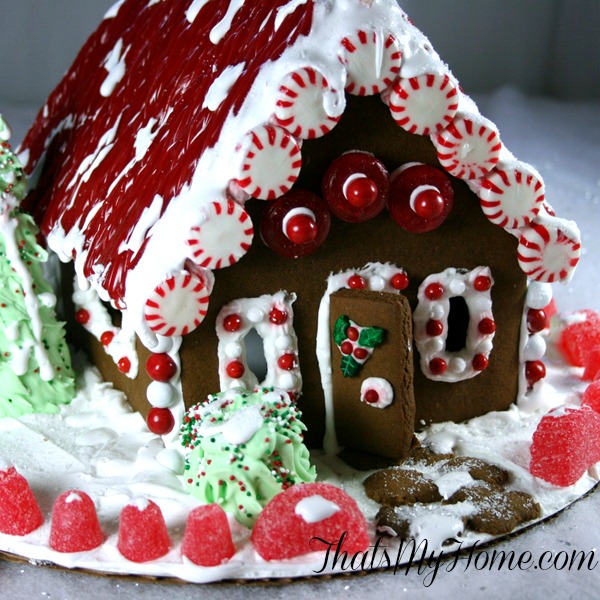 Oreo Balls Frozen Gingerbread House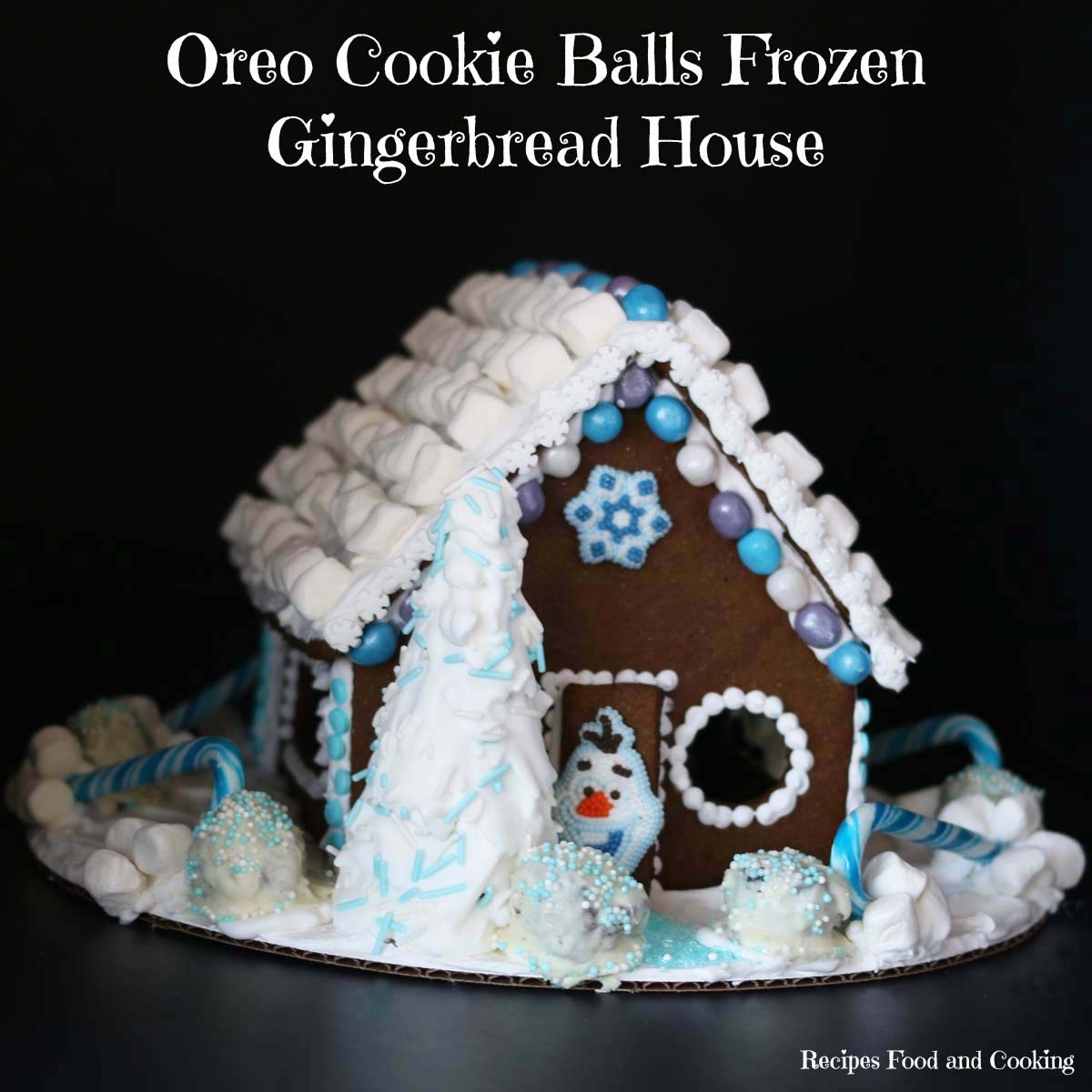 Pin It!