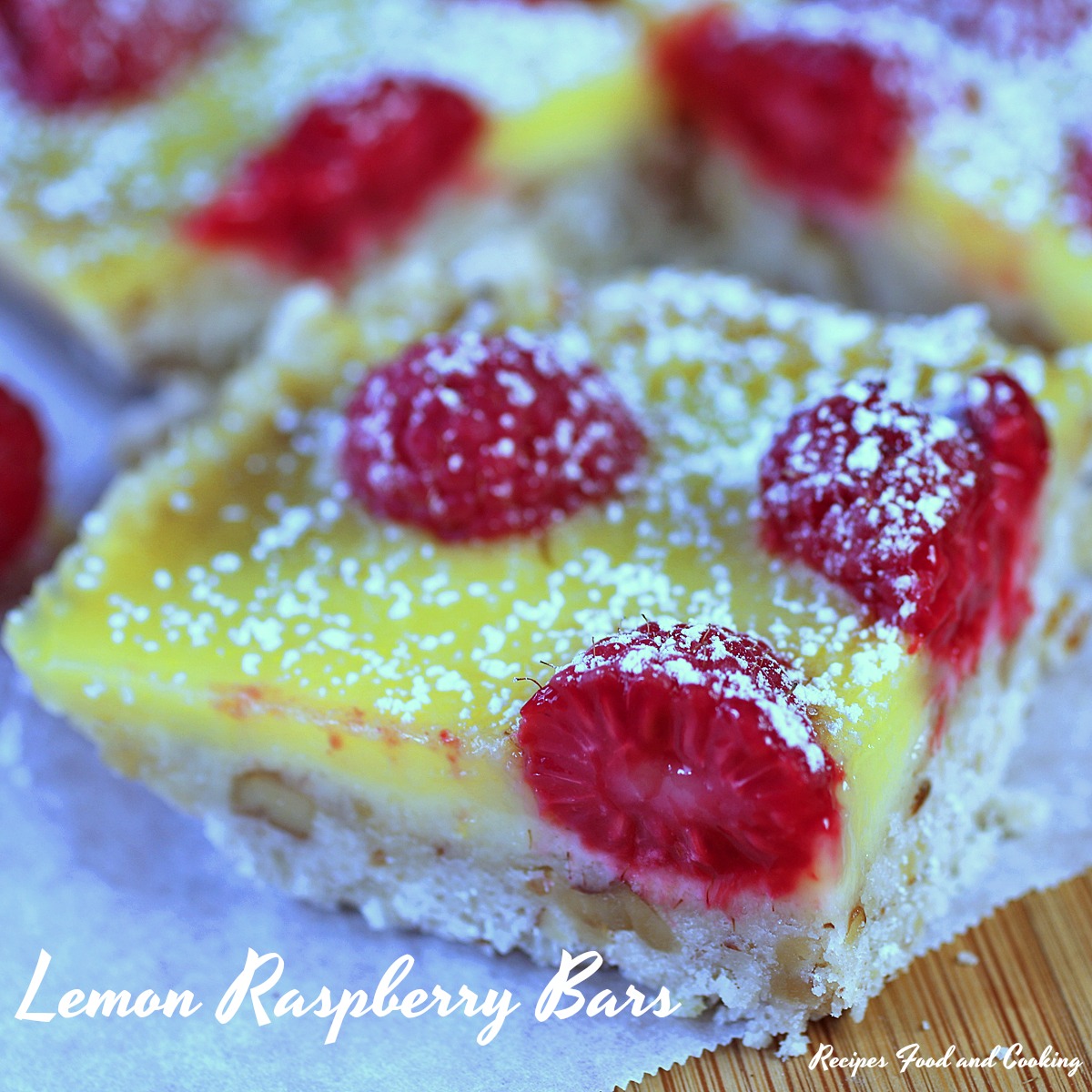 Lemon Raspberry Bars
If you are a lover of tart lemon recipes, you are going to love this one. These bars have a buttery walnut crust, a lemon filling and then topped with raspberries. It doesn't get any better than this! These are a cookie you just want to bite into. I cut these into 9 large bars but you could cut them into 18 pieces also.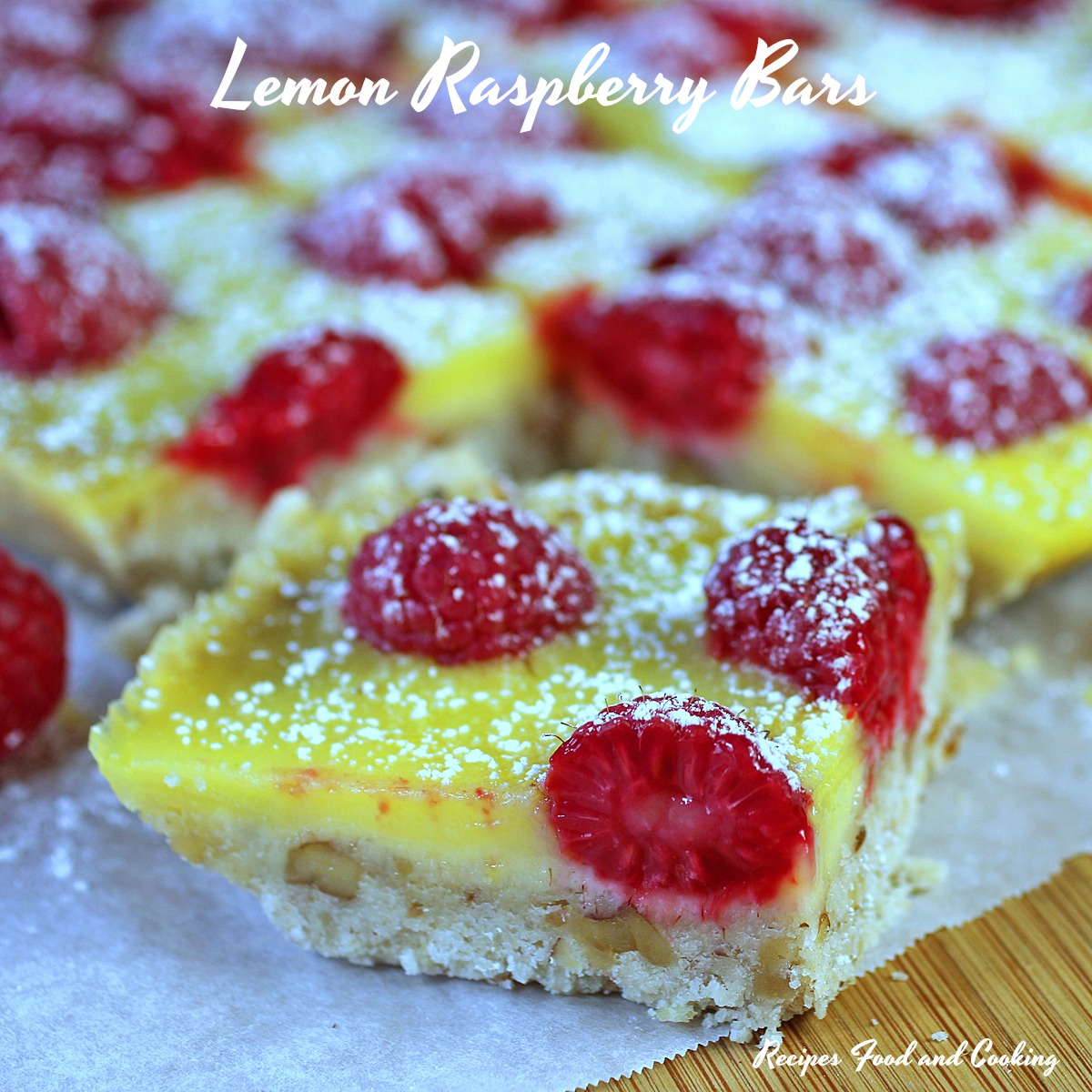 Lemon Raspberry Bars
Author:
Mary Ellen @ Recipes Food and Cooking
Recipe type:
Cookie, Bars, Desserts
Prep time:
Cook time:
Total time:
A walnut shortbread crust with a lemon filling and fresh raspberries.
Ingredients
Crust
1 cups all-purpose flour
1/4 cup powdered sugar
1/4 cup chopped walnuts
1/4 teaspoon salt
3 tablespoons cold butter, cut into pieces
2 tablespoons vegetable oil
1 tablespoon cold water
Lemon Filling
3/4 cup sugar
2 tablespoons all purpose flour
1/2 cup fresh lemon juice
1 teaspoon lemon zest
2 eggs
1 cup fresh raspberries
powdered sugar, for dusting
Instructions
Place a piece of parchment paper in an 8 x 8 baking dish and set aside. Let it hang over the sides so you can remove the bars to cut. Alternately you can also spray with cooking spray.
Crust
Combine the flour, confectionery sugar, walnut and salt in a food processor. Pulse several times to combine. Add the water, oil and butter. Pulse until combined and the mixture is coarse crumbs. Remove and dump into prepared pan. Press down the mixture to form the crust. Bake in a 350 degree oven for 18 - 20 minutes.
Filling
In a mixing bowl, whisk together the sugar, 2 tablespoons flour, lemon juice, lemon zest and eggs; whisk until thoroughly incorporated and smooth.
When the crust comes out of the oven pour the filling on top of the crust. Place raspberries over the top.
Bake for 22 to 25 minutes, or until topping is set.
Cool completely before cutting into pieces. Sprinkle with confectioner's sugar if desired before serving.
Notes
Adapted from Cooking Light
Almost Candy Bar Cookies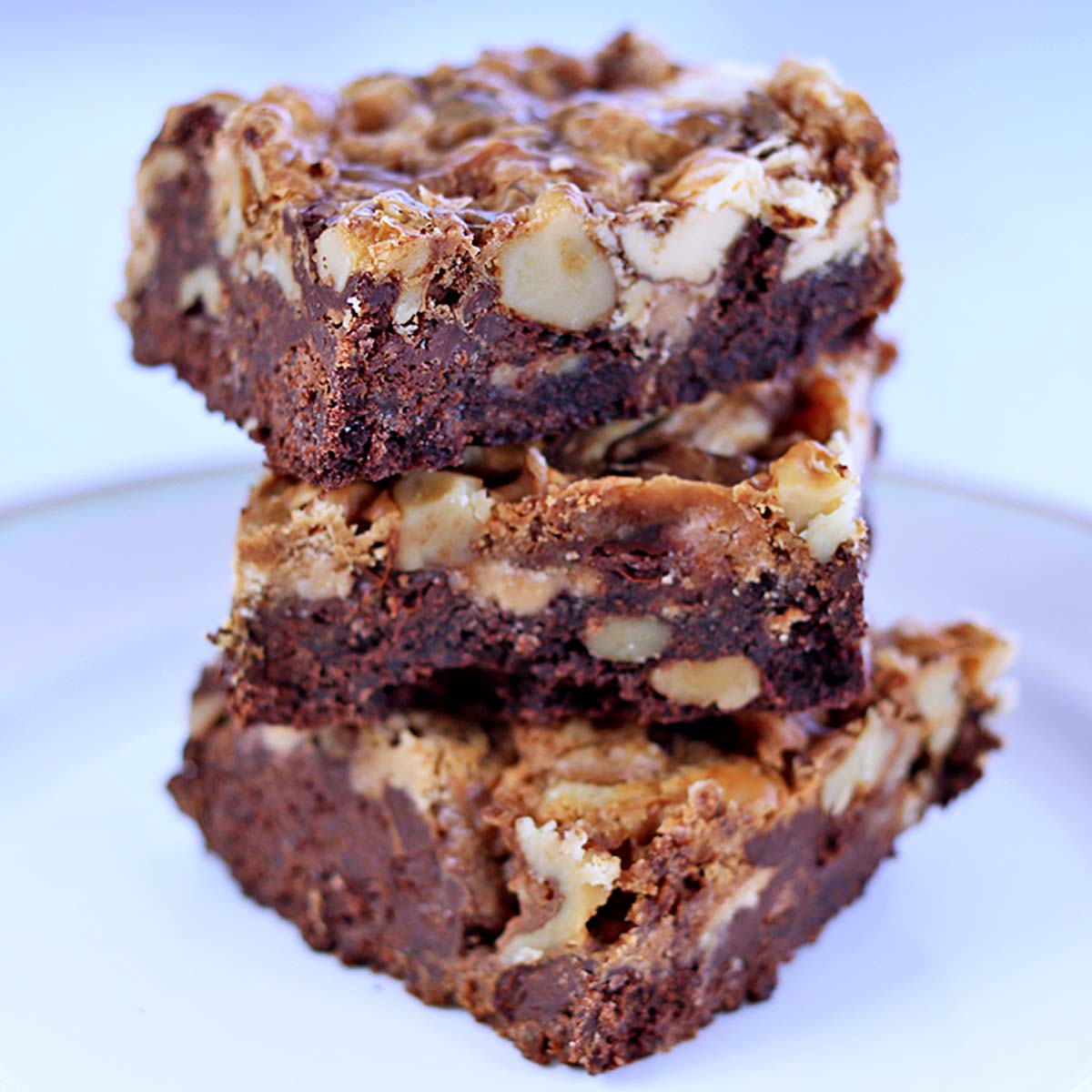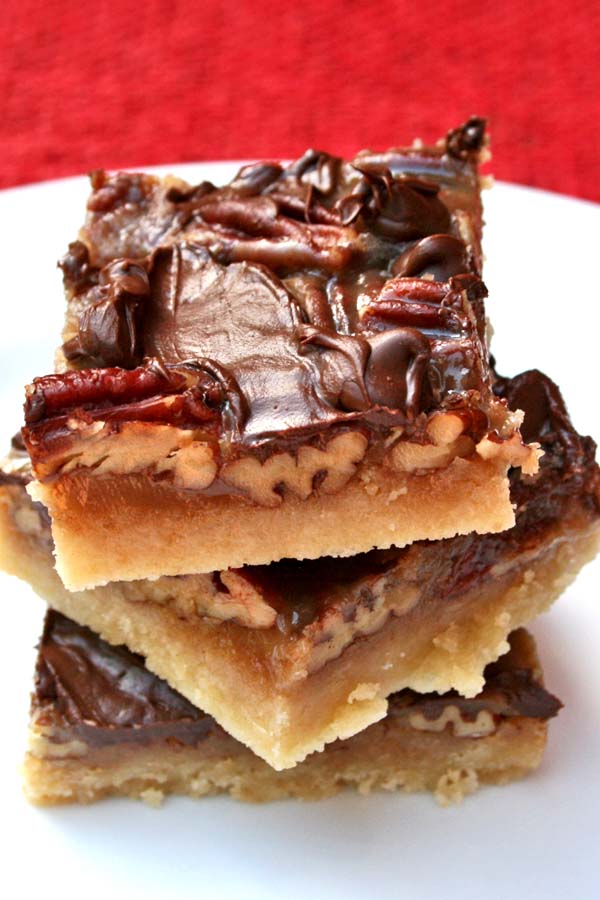 Pin It!