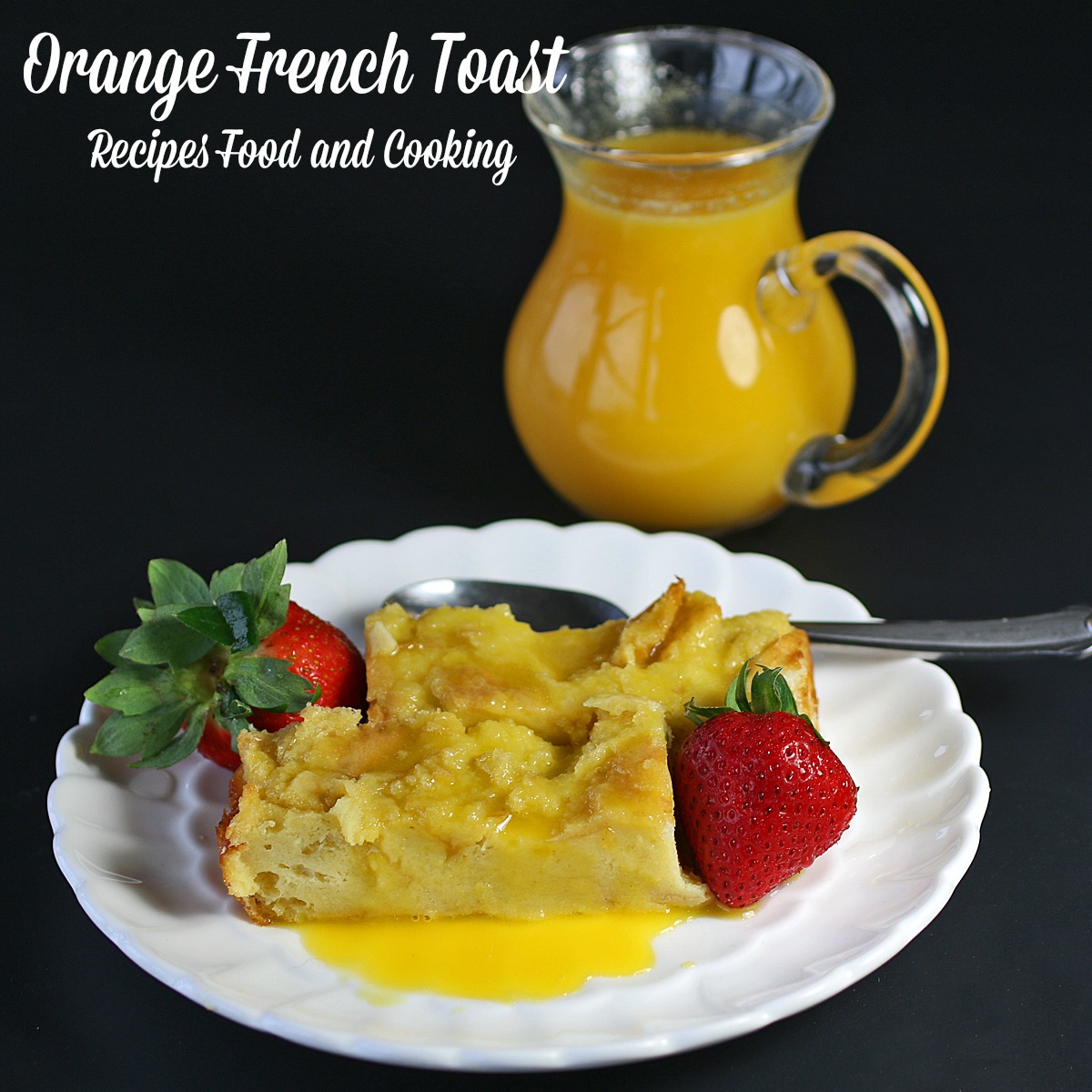 Orange French Toast
This french toast is assembled the night before so it can soak in all of the good orange juice egg custard mixture. The syrup or topping is made with the remaining juice, a little sugar and butter.
This is good enough to be served as a dessert also, if you do I'd add a dollop of sweetened whipped cream. The orange juice topping is not like syrup. It is a little thinner but really good. Get extra sauce and start dunking those bites of french toast into it.
Orange French Toast
Author:
Mary Ellen @ Recipes Food and Cooking
Recipe type:
Breakfast, brunch
Prep time:
Cook time:
Total time:
Orange French Toast is orange flavored french toast with a wonderful orange juice syrup.
Ingredients
4 eggs
1/3 cup frozen orange juice - thawed
1/2 cup sugar
1/2 cup milk
1/4 cup heavy cream
1 teaspoon vanilla
16 slices French bread, each 3/4 inch thick
Orange Sauce
1/3 cup butter
2 tablespoons sugar
1 cup frozen orange juice concentrate, thawed
1/2 cup water
Instructions
Spray an 8 x 8 dish casserole dish with cooking spray. Cut the bread into 3/4 inch slices. Tear into bite size pieces and place in dish.
Mix together the egg, milk, cream, orange juice, vanilla and sugar. Pour over bread. Cover and refrigerate for at least 8 hours and up to 24 hours.
Bake at 350 degrees for about 40 minutes.
Make the sauce while the casserole is baking. Place the orange juice, sugar and water in a saucepan. Bring to a boil. Remove from heat. Let set for 10 minutes. Add the cold butter, whisking while it melts.
Maybe you'd like to try another of our french toast recipes?
Pecan Maple Hassleback French Toast
French Toast Strawberry Kabobs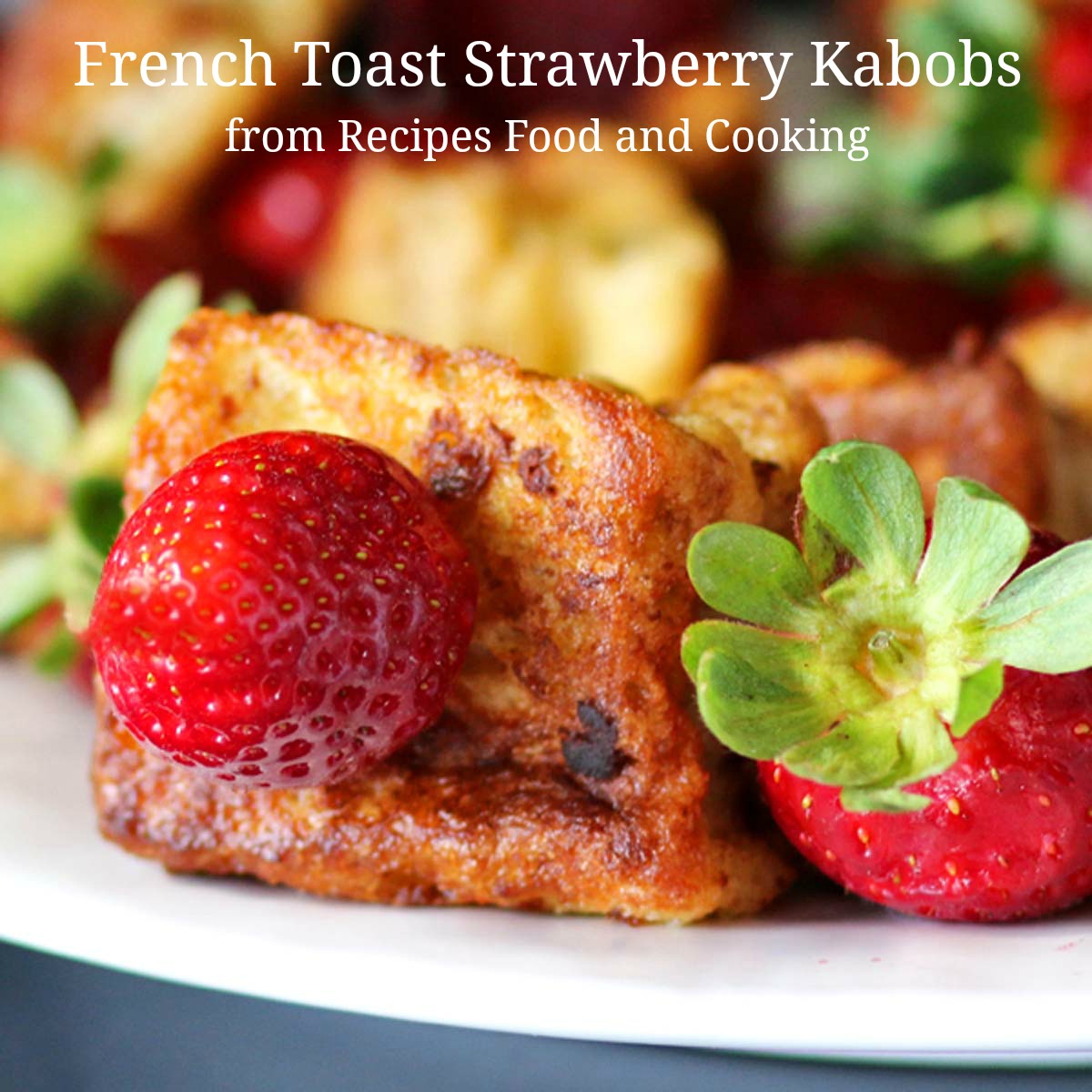 Peaches and Cheesecake Baked French Toast
Pin It!