Pecan Turtle Bars are made with a buttery shortbread crust, filled with a toffee caramel and pecans and then topped with chocolate.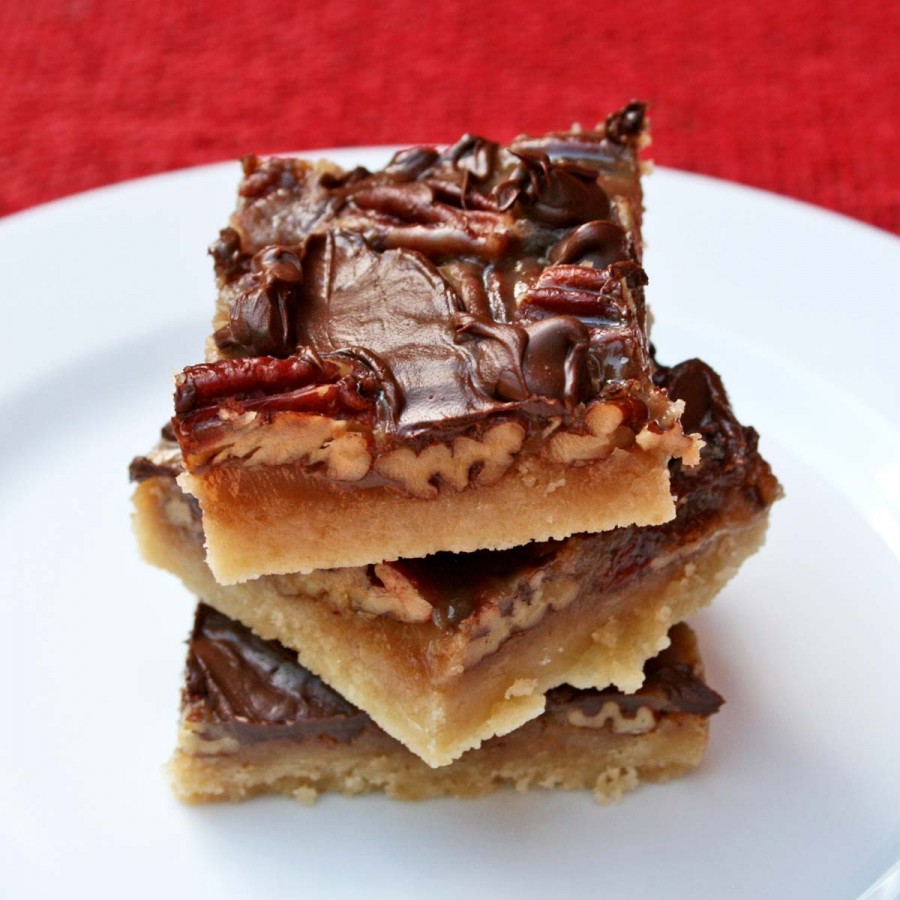 Pecan Turtle Bars
I was browsing the other day when I ran into this recipe and I kept looking at it saying no way this one works. So I made the crust as it said to do, nope, epic fail there, way too much for the filling. The filling called for 1 cup of pecans for a 9 x 13 pan, I guess everyone was going to get one pecan with their smear of filling…. so adjustment needed there also. The filling sounded good but again it wouldn't even cover the crust. This is sometimes where experience comes in. So because I liked the filling I adjusted the whole recipe for a 9 x 9 pan.
Back to this recipe, I absolutely loved the result. The crust is like a buttery shortbread cookie, the filling almost like a toffee kind of caramel, topped with pecans and chocolate. Yum!!! They are very rich so cut it into 16 pieces, you can always go back for more.
When making the filling you are going to think (as I did) that this is way too much butter, keep stirring….. it will all come together and it is what gives this crust it's wonderful shortbread flavor. You can put the pecans on the baked crust if you want before putting the filling over, but since I am a little OCD when it comes to baking, I wanted all of my pecans face side up which absolutely makes no sense as there is chocolate going over most of them. LOL….. your choice…..
Quick tip: Double the crust amount but only use half. Put the other half in a freezer bag and freeze. Now it is ready for a second batch of these whenever you need it. This will be really helpful with the upcoming holiday season.
Pecan Turtle Bars
Recipe type:
Cookies, bars, desserts
Prep time:
Cook time:
Total time:
Pecan Turtle Bars are made with a buttery shortbread crust, filled with a toffee caramel and pecans and then topped with chocolate.
Ingredients
Crust
1 1/2 cups flour
1/2 cup brown sugar
1/3 cup butter - room temperature
Filling
1 1/2 cup pecans
2/3 cup butter
1/2 cup brown sugar
Topping
1 cup chocolate chips
Instructions
Preheat oven to 350 degrees. Grease a 9 x 9 pan.
Crust
Combine the crust ingredients and mix until it evenly mixed together. Pour the crust into the prepared pan. Pat it down to form the crust. Bake for 10 minutes.
Filling
Combine the butter and brown sugar together. Bring to a boil over medium heat. Cook for 3 minutes stirring constantly. Pour over crust. Add the pecans. (or see my note above)
Bake for 20 - 23 minutes, mixture should be bubbly around the pecans. Take out of the oven and set aside for a few minutes and then top with chocolate chips. Wait 5 minutes and then spread out with a knife, don't cover the entire top, you want some pecans to peek thru. Cool completely before cutting.
Chocolate Fudge Peppermint Cookies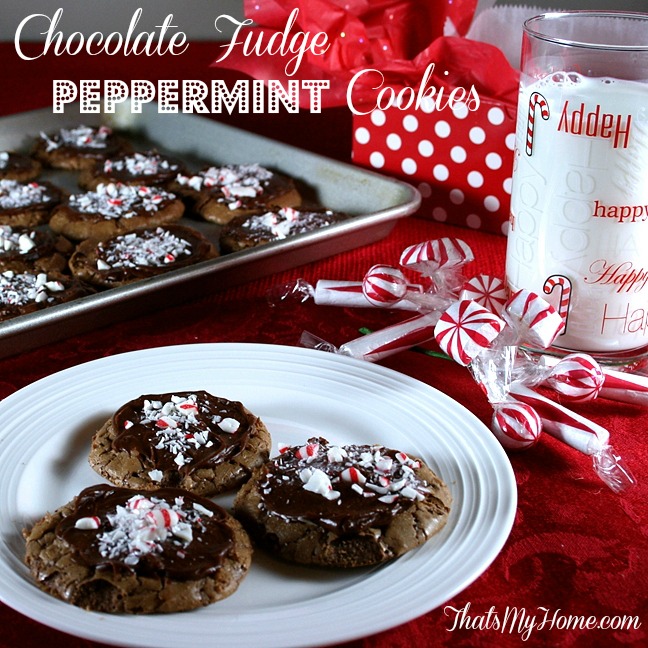 Snickers Chocolate Cookie Bars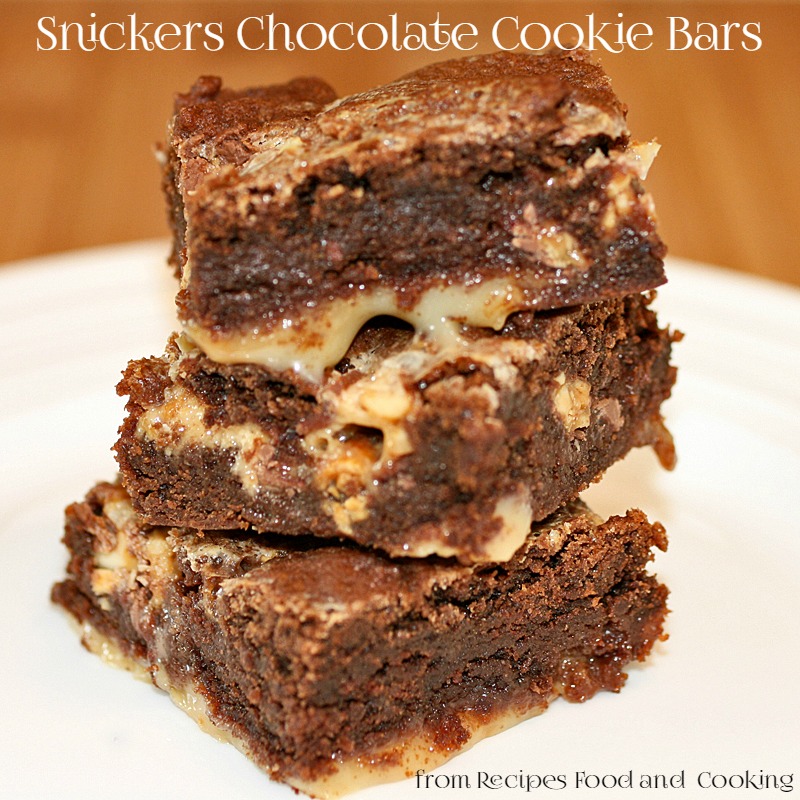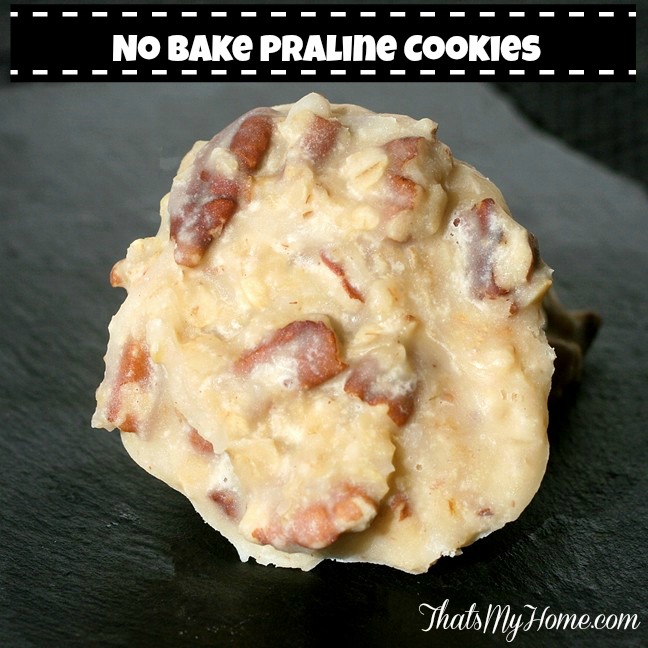 Pin It!