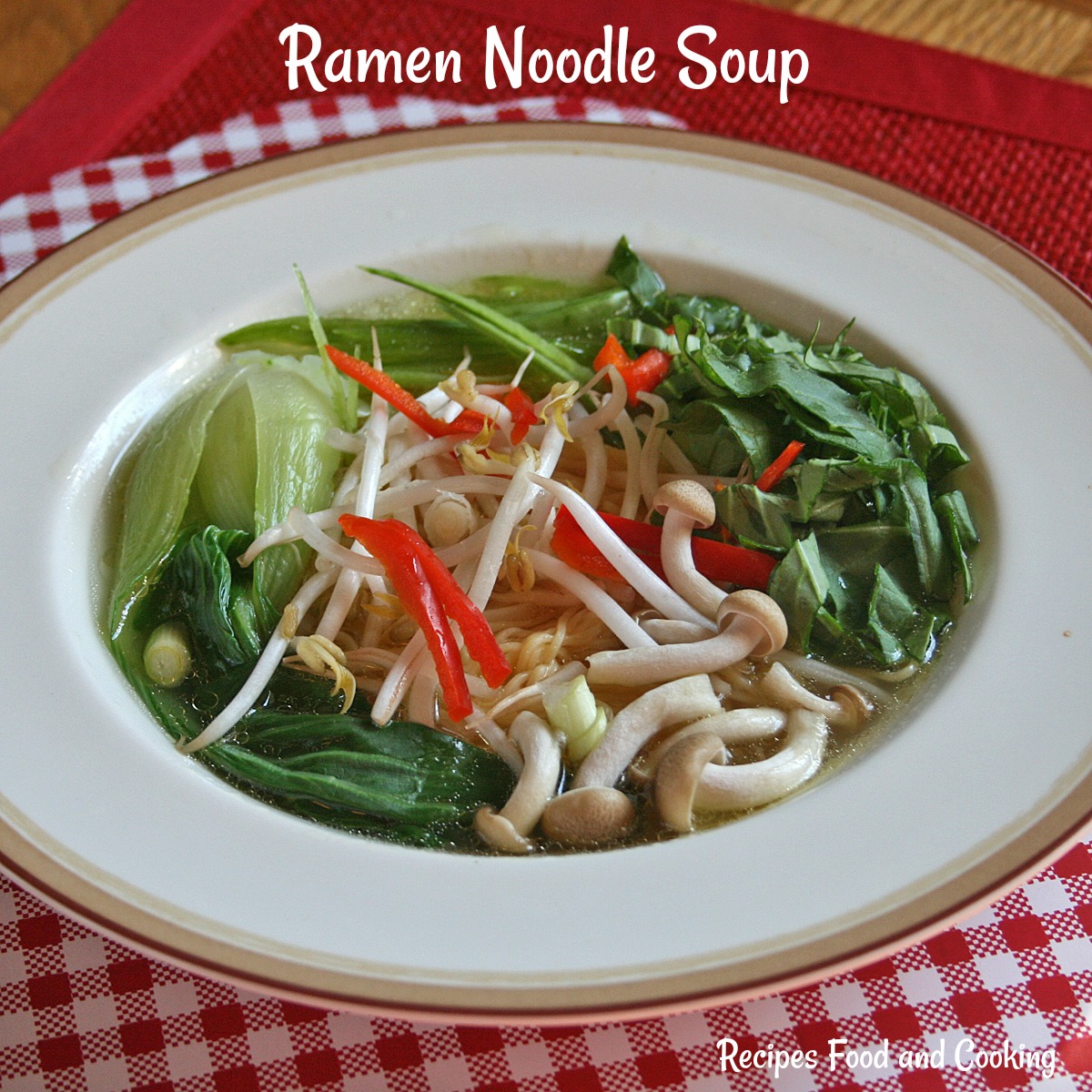 Ramen Noodle Soup
I usually think of ramen soup as something you eat when you either have no money or are in college. This recipe will take that soup to another new level.
I made this wonderful soup yesterday after a trip to my Chinese grocery store. I was so surprised when I got there because is had expanded to double what it was before. They had so many amazing new things there, I just wish I could read Chinese. There would be no telling what I would bring home if I could. They had fresh blue crabs, tons of fresh noodles and the best display of fresh produce. I got the mushrooms shown below for $1.29. That is one thing I have learned about the Chinese markets is that produce at least at the one I go to is usually much cheaper than a traditional grocery store. When I lived in Boston it was the same there too. Amazing!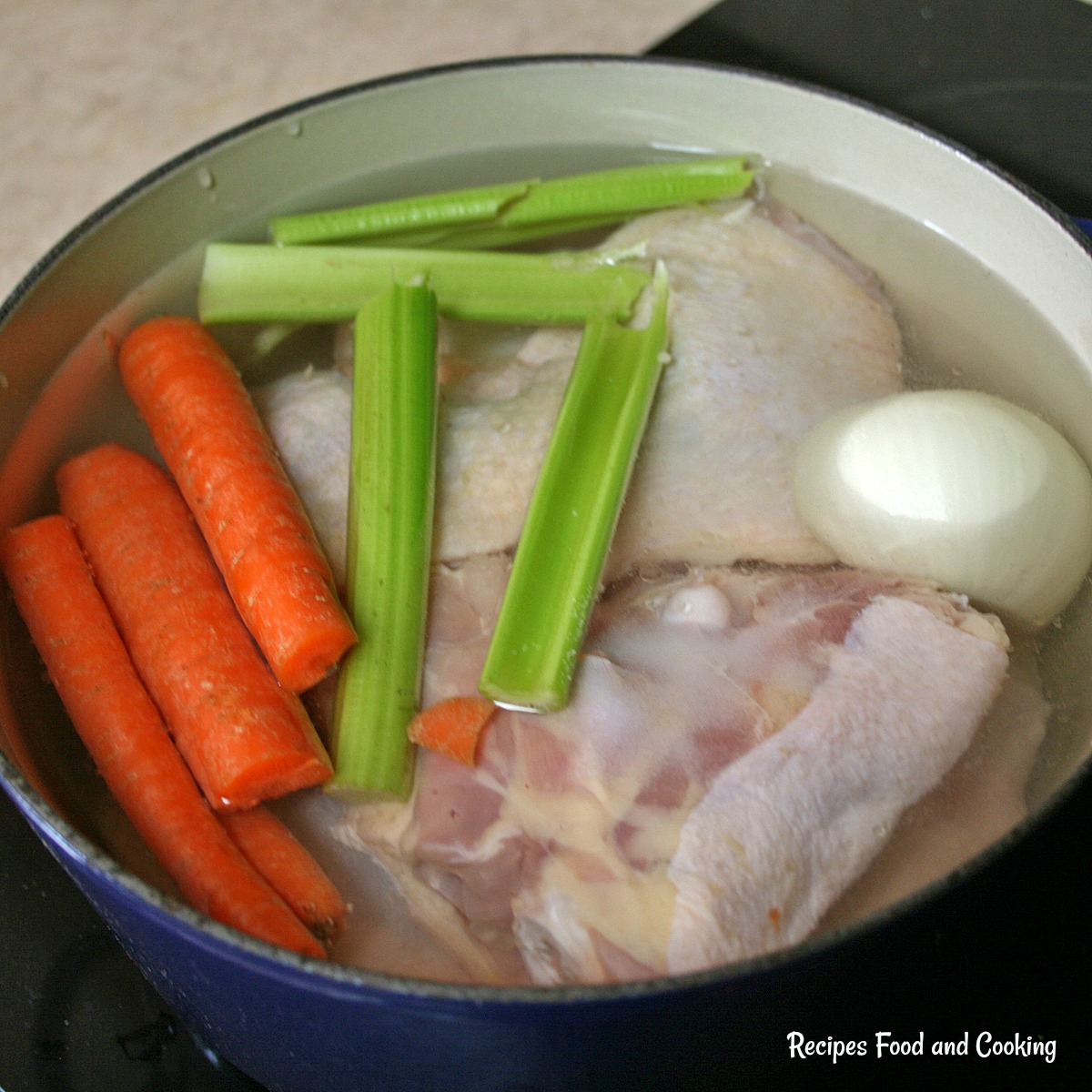 I started out this soup making homemade chicken stock. I made a lot because it takes a couple of hours to make it and I can freeze what is leftover for another time. I used chicken thighs to make this one because they were on sale. You can use any chicken pieces to make broth, but I wouldn't use the breasts. I think it is a waste of money and they don't impart a lot of flavor to broth.  If you can find necks and backs they work great and are really cheap usually. If I use them I usually put them on a cookie sheet and roast them at 400 degrees for 45 minutes with the veggies before I add them to the pan and cook them on the stove. Doing this is another way to take it another step up for good rich broth. I used about 2 lbs. of meat here and cooked it until it killed it basically. Even after making the soup, I still have about a quart of double strength chicken broth left. Big bonus! The chicken is so mushy when you get done, it really isn't good for much. I saved mine to give my dogs a treat with. A little rice with the carrots from the broth with it and they are in heaven. If you have never made homemade stock before it is so easy, just takes a lot of time. Make it on the weekends or you can make it in your crockpot also. If you have to, even chicken broth you purchase will work, it just won't have the incredible richness of homemade broth.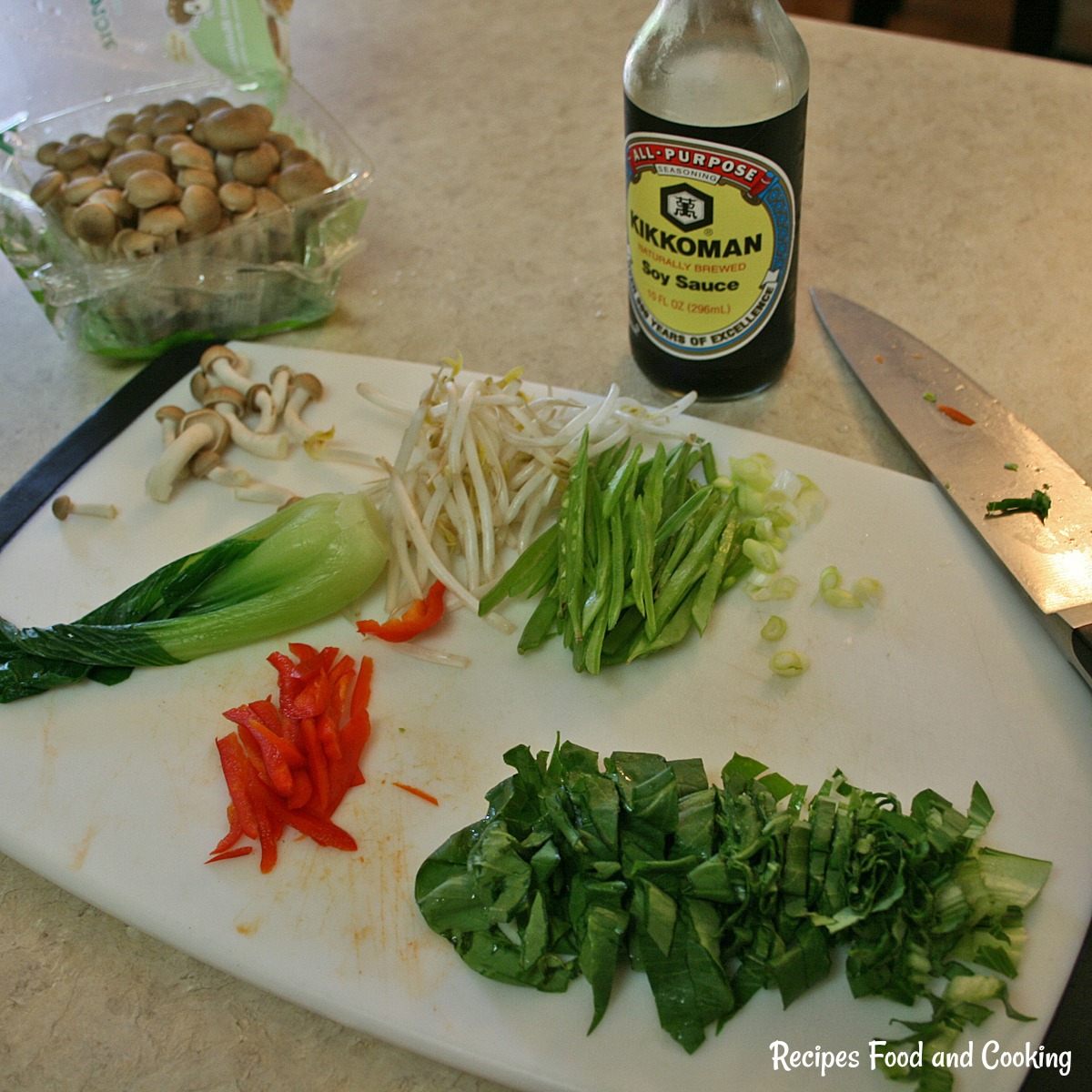 You can do about any add-ons you want with this soup. I had some steamed baby bok choy, my bargain mushrooms, a little sweet red pepper, bean sprouts, green onions and the chopped up greens you see on the cutting board is from the leaves of the outer pieces of bok choy that I hadn't steamed.  Spinach works here also. You want to slice all of your vegetables really thin so that the hot broth will cook them just a little. Vegetables like carrots I tend to grate if I am using them. If you have a mandolin the julienne cutter works great for most vegetables. I like to put my veggies on raw because the broth will cook them to perfection. If you would like your veggies a little more cooked just add them to the pot  and bring to a boil in the broth and cook until you like the tenderness of the veggies.
Okay, so I told you this was ramen soup, right? So far I haven't even talked about the noodles! The ramen noodles are under all the vegetable goodness. I got fresh ones and they were so good! If you can't find them you can always use the ones in the packaged ramen noodle soup (save or throw away the seasoning package). Cook the noodles in boiling in water until tender or in the chicken broth if you are adding the veggies to it. Once your stock is made you can have this soup ready to eat in less than 20 minutes.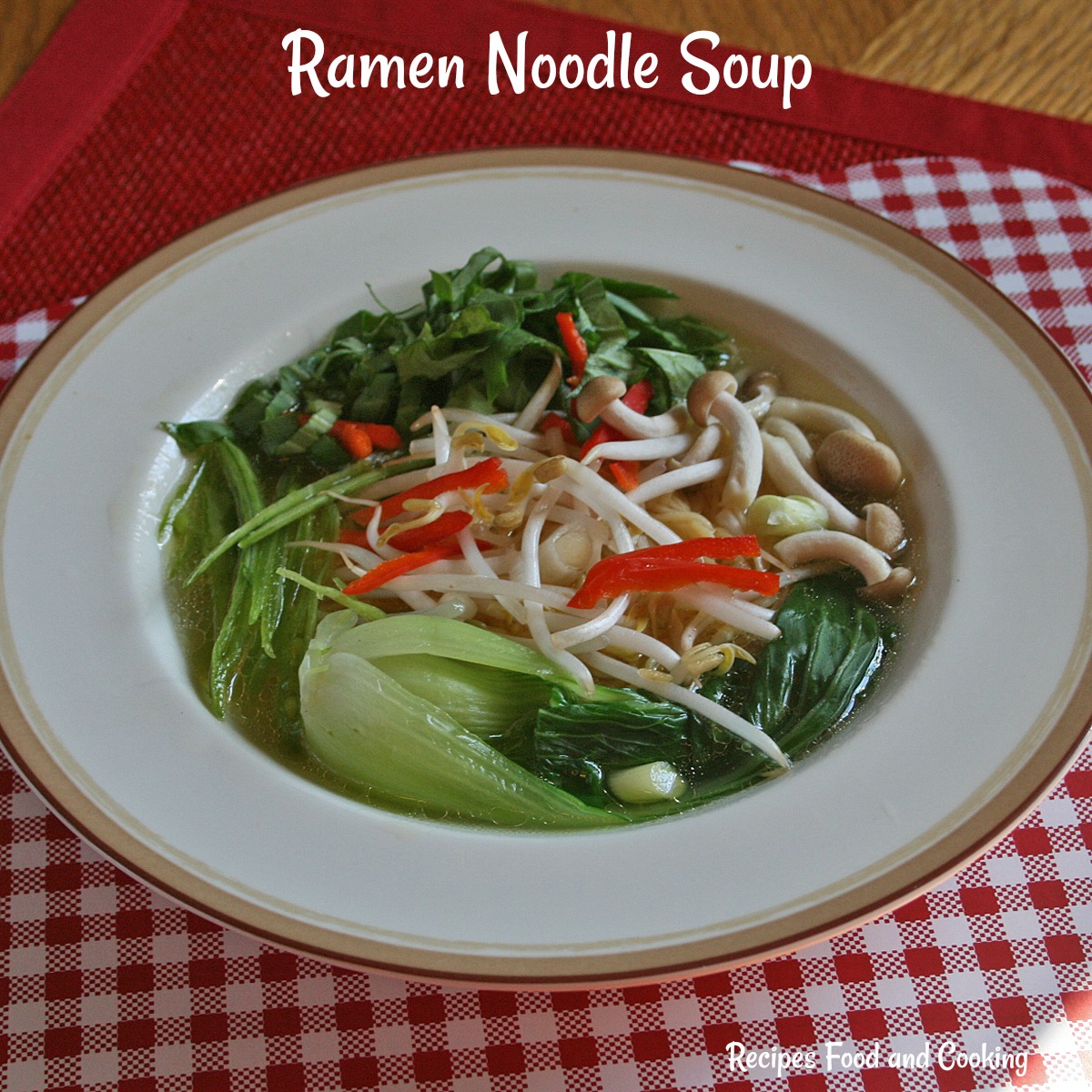 You can add meat to this if you desire. Make sure they are fully cooked and sliced thin. I honestly did not miss it in this soup. If you wanted you could even take a out a chicken thigh or two when they just get cooked and set them aside. Take the meat off the bone and then throw the bones back in the pot. Shred the meat up finely and add with the veggies to serve.
Ramen Noodle Soup
Author:
Mary Ellen @ Recipes Food and Cooking
Prep time:
Cook time:
Total time:
Homemade chicken broth with fresh ramen noodles topped with fresh crunchy vegetables. I really should call this Ramen Noodle Soup heaven in a bowl.
Ingredients
Homemade Chicken Stock
2 lbs. chicken thighs
8 cups water
2 carrots
2 celery stalks
1/2 onion
about 1/2 inch piece of ginger
salt and pepper to taste
Fresh ramen noodles about 1 1/2 oz. uncooked per person
Toppings
baby bok choy
bean sprouts
sweet red peppers
sliced or button mushrooms
green onions
soy sauce
Instructions
Add you chicken pieces to a pan. Add the rest of the ingredients. Cover with water. Cook for at least 2 hours, longer if you can. Let cool a little. Strain the broth into a clean bowl. (lots of details on making great broth in the post)
Chop up the vegetables you are using while the noodles cook. Reheat broth to a boil.
Put the noodles in the bottom of your soup bowl. Add the hot broth. Then add you veggies on top. Then I take a ladle full of the hot broth and pour it over the veggies. Add a few dashes of soy sauce to taste.
 Maybe you'd like to try our recipe for?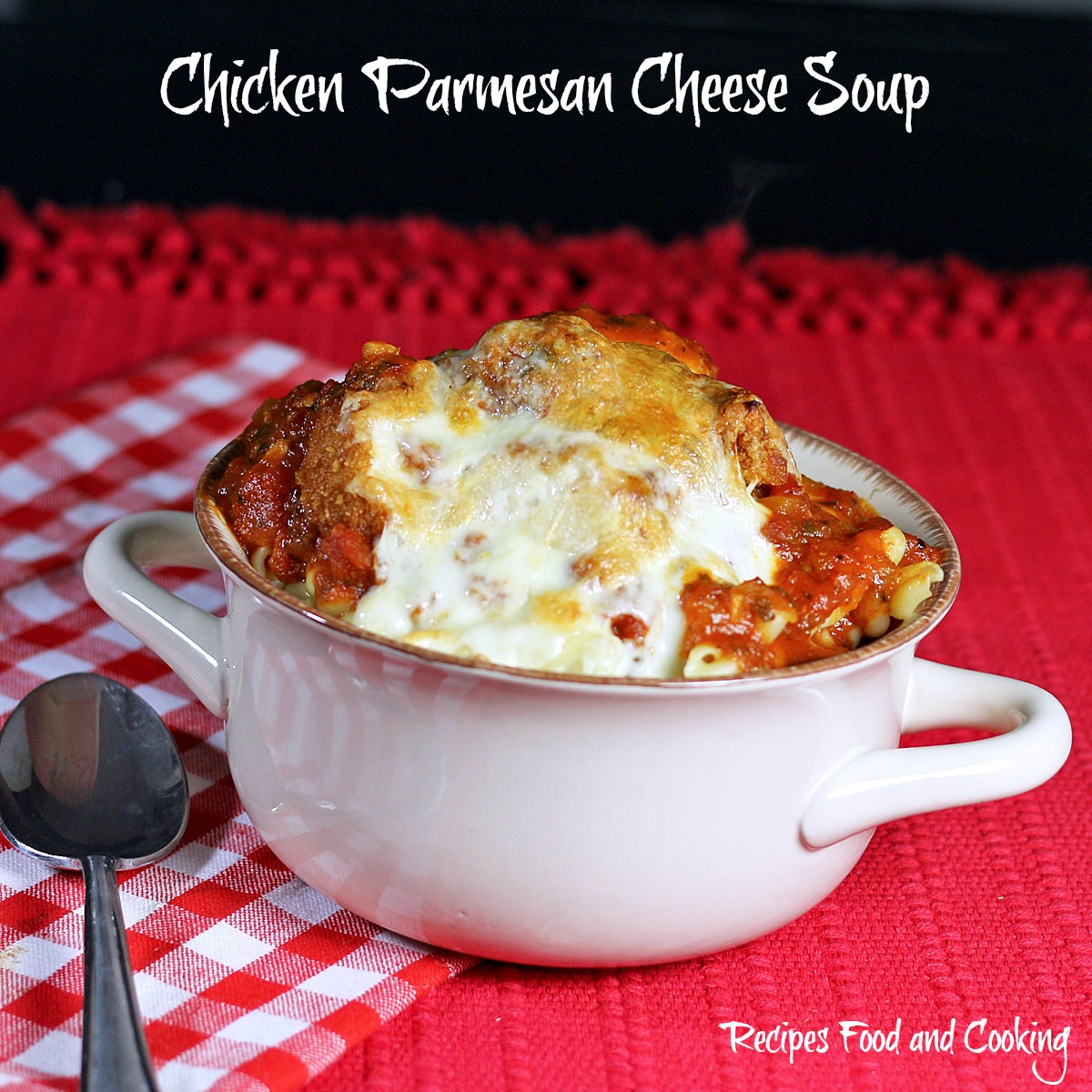 Chicken Soup with Zucchini Noodles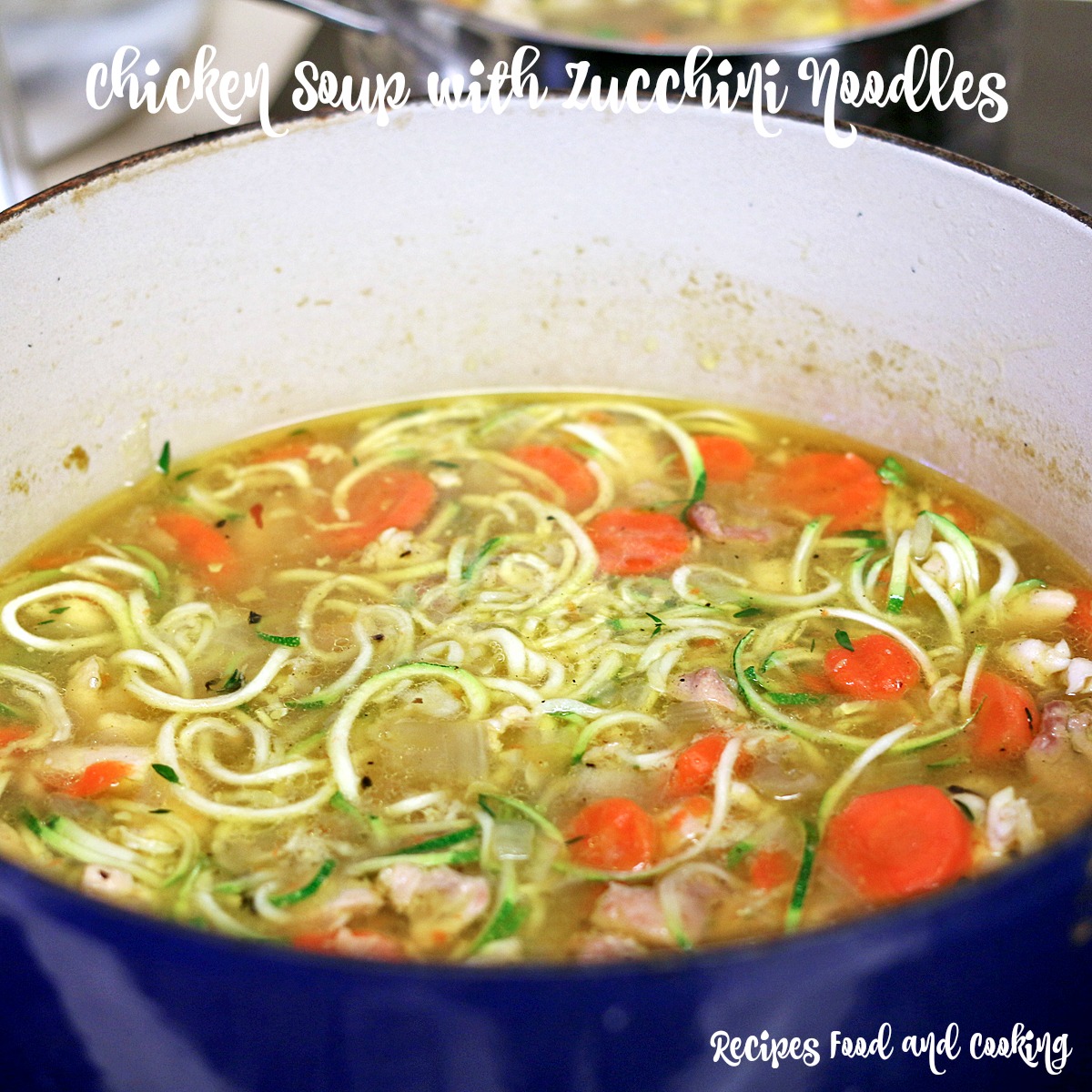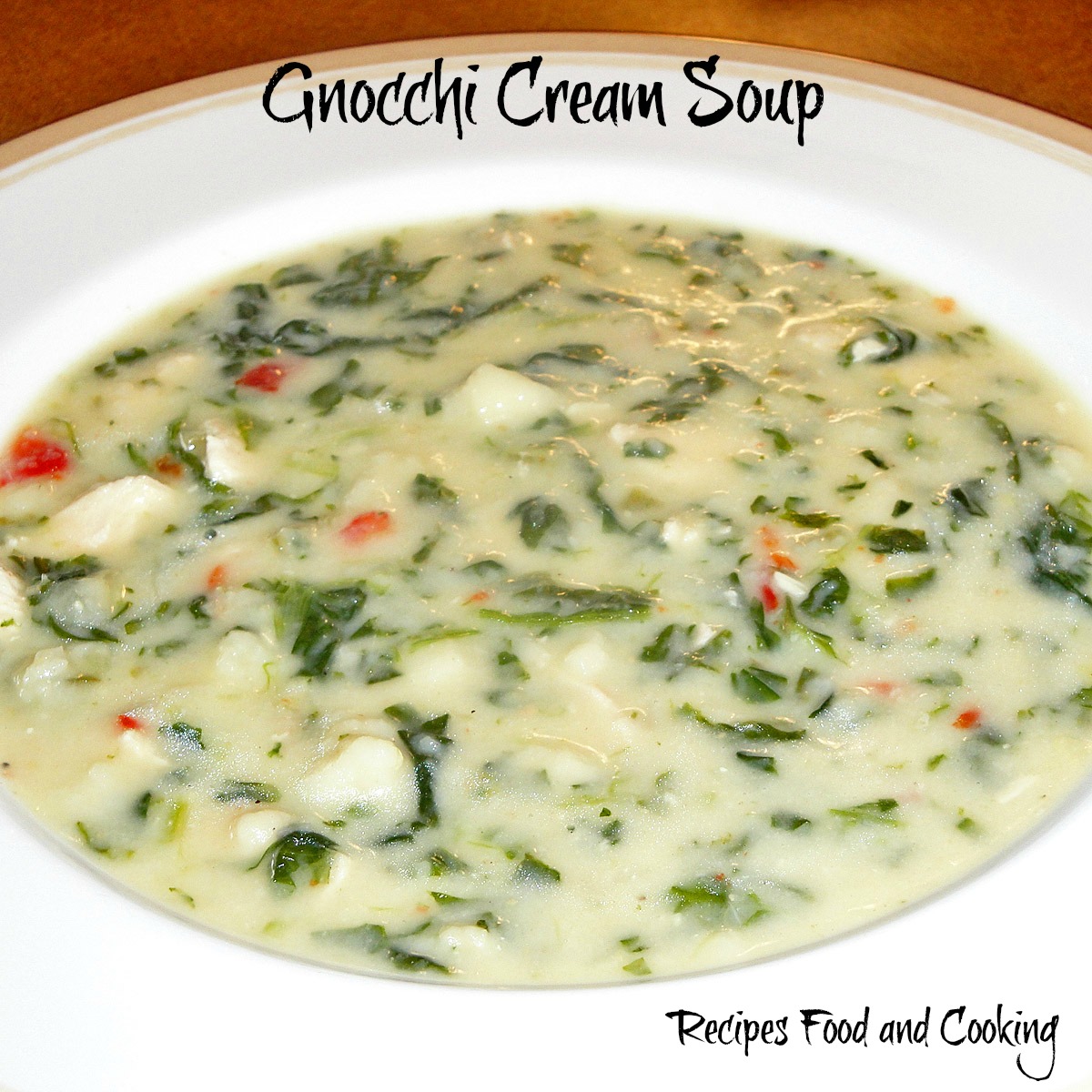 Pin It!