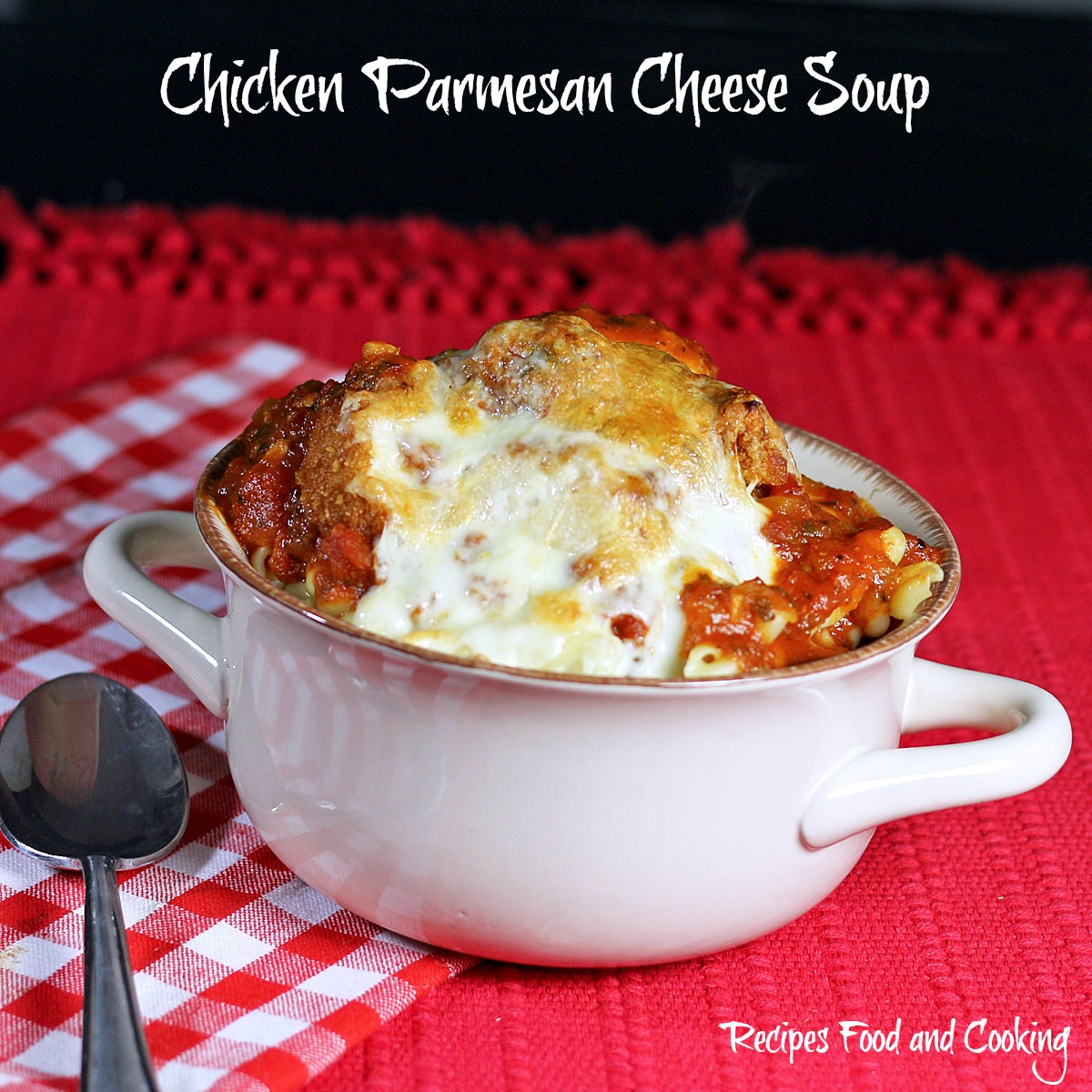 Chicken Parmesan Cheese Soup
This shop has been compensated by Collective Bias, Inc. and its advertiser. All opinions are mine alone. #PremiumPrep #CollectiveBias
This is a perfect weeknight meal and can be made in 30 minutes or less! I love these kind of dinners and I can tell you with Bertolli sauces you are going to love the flavor and convenience of this delicious soup. Bertolli is "Not just Italian, we're Tuscan".
I also sometimes make it ahead and store in it in my new Rubbermaid® Brilliance™ containers. They can be found at Walmart. Love these containers, they are so clear and stain resistant too. I love seeing them in my refrigerator. They seal so well and snap easily together too! They are 100% leak proof, turn them over, upside down any way you want and you'll see what I mean. They are totally stackable too. This is a set a 10 and I love the sizes of these containers. They now have a permanent place in my cupboards. I used to store my old containers in a drawer under my dryer. These are way to nice for that! Now I have an empty drawer because these are all I need. I'm using the biggest container right now for a macaroni salad I made the other day. It's the perfect size and great for serving also.
I started off making my own chicken tenders earlier in the day but you could easily buy them already prepared and just bake them. I use a 3 step breading process. I first season my chicken tenders, roll them in flour, dip them in the egg mixture and then the panko. I lay them on a cookie sheet and refrigerate them until ready to use. I always refrigerate anything that I use this breading technique on. It helps to keep the coating on instead of leaving it sticking to the pan. That always seemed to be an issue when I went directly to the pan after coating, especially with pork chops. Try it the next time you bread something, I think you'll never not refrigerate anything again, 15 minutes is the minimum time I'd do. They can be baked or fried. If baking them I bake them at 400 degrees for about 15 minutes after spraying them with a little cooking spray. Halfway thru the baking time, turn them over.
The Bertrolli Tomato and Basil Sauce is the best, it tastes so fresh no one will ever believe you didn't make this sauce yourself. Shh! Don't tell!!! I did add a 1/2 cup of onion with a little olive oil to my sauce only because I love that flavor. It's something you can skip if you want. Totally up to you. It is so easy to make this soup it is a fast and easy weeknight meal that I know any family would love. Be sure to check out the Savvy Meals, Savvy Solutions for more recipes and tip using Bertolli and Brillance containers for your mealtime solutions.

You are going to have so many flavor choices when you use Bertolli including an organic line. Tuscan cooking is simple cooking made with only the best and freshest ingredients. The classic line includes favorites of mine like Bertolli® Tomato & Basil Sauce, Bertolli® Arrabbiata Pasta Sauce made with fiery red peppers, and Bertolli® Italian Vodka Sauce which tastes like you get in a restaurant. You'll need to try their Alfredo and Cream Sauces too. I tried the Bertolli® Creamy Basil Alfredo Sauce last week for dinner one night and instantly fell in love with it. I added some ziti and fresh sauteed chicken breast and dinner was ready in less than 20 minutes. It also only has 100 calories per 1/4 cup, way less than if I made it my myself. I'm working on eating healthier this year and this definitely fits in my meal plan.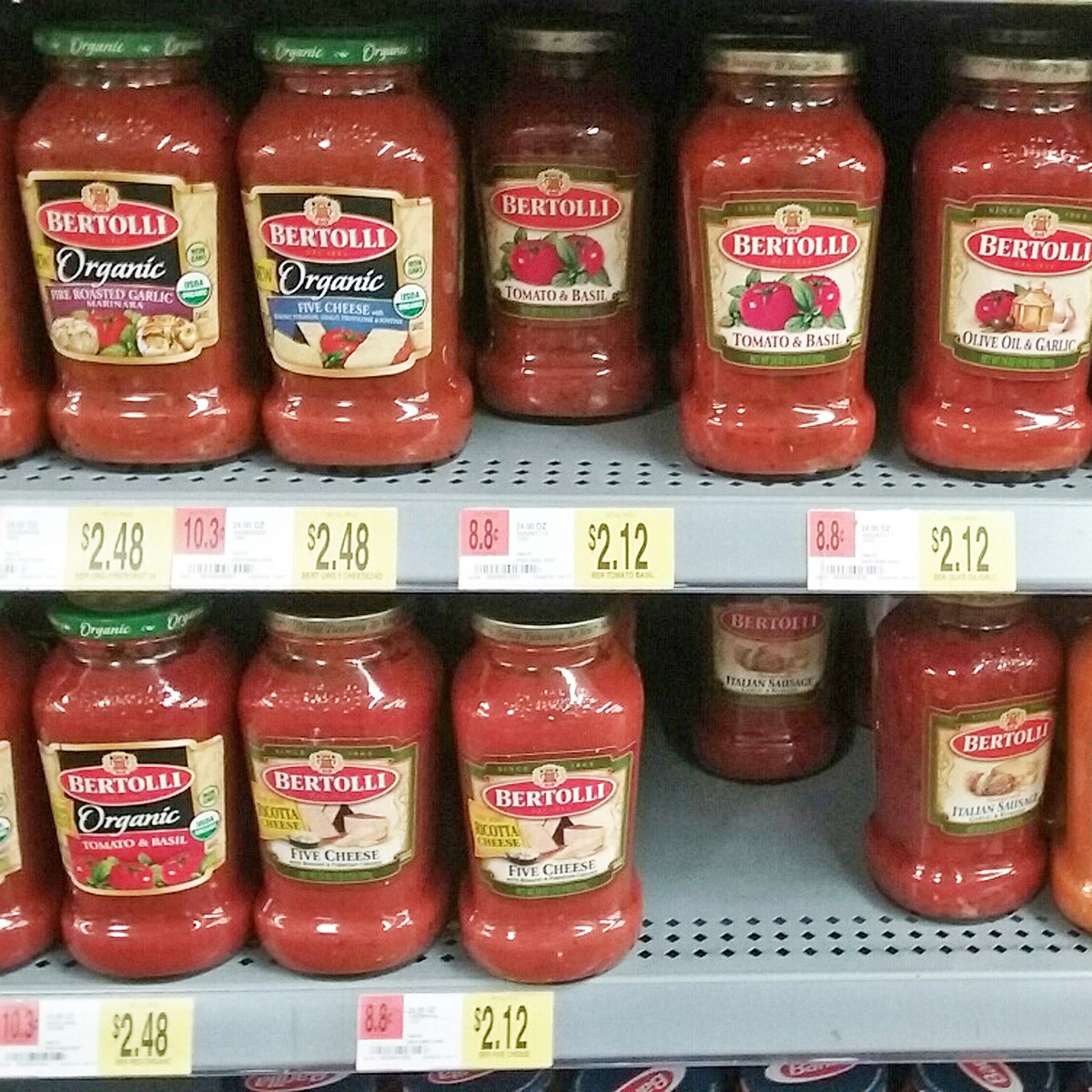 Find these delicious sauces at Walmart to start enjoying your Tuscan experience! Bertolli has been cooking the Tuscan way for 150 years. Rich, simple flavors are what it's all about. I hope you love the layers of flavors these sauces contain as much as I do.
I used Gemilli pasta for this soup because I liked the size of it. It is a little smaller than ziti which would also work just as well. I fried the tenders here because it so quick to do in my fryer but usually I would bake them I cut the tenders into bite size chunks when I add it over the pasta and soup. Top it with mozzarella and parmesan cheese, then broil until the cheeses melts.
Chicken Parmesan Cheese Soup
Author:
Mary Ellen @ Recipes Food and Cooking
Recipe type:
Tuscan, Italian, Soup, Pasta
Prep time:
Cook time:
Total time:
A delicious Chicken Parmesan Cheese Soup that can be on your table in 30 minutes or less!
Ingredients
1 jar Bertolli® Tomato & Basil Sauce
1/2 cup diced onion
1 tablespoon olive oil
2 cups chicken stock
1/2 lb. Gemilli or small Ziti pasta
1 lb. breaded chicken tenders
12 oz.shredded mozzarella cheese
4 tablespoons Parmesan cheese
Instructions
Bring a pan of water to a boil. Add the pasta and cook until tender according to box directions. Drain well.
Saute the onion and olive oil until tender and translucent. Add the Bertolli® Tomato & Basil Sauce and chicken stock to the pan. Simmer for 15 minutes.
Bake the chicken tenders as directed on the package.
You can either add the pasta directly to the soup mixture. Ladle into soup bowls.
Chop up the tenderloins into bite size pieces. Add to the top of the soup.
Add the cheeses. Broil until cheeses are melted and slightly brown.
I could go on and on how about how good these Bertolli sauces are. I hope you try them for yourself. Just to help you out Ibotta has these 3 offers for you.
$0.75 off any Bertolli pasta sauce variety at Walmart
$2.00 off a single Rubbermaid Brilliance container at Walmart
$5.00 off the Rubbermaid Brilliance 10 piece set at Walmart
Pin It!