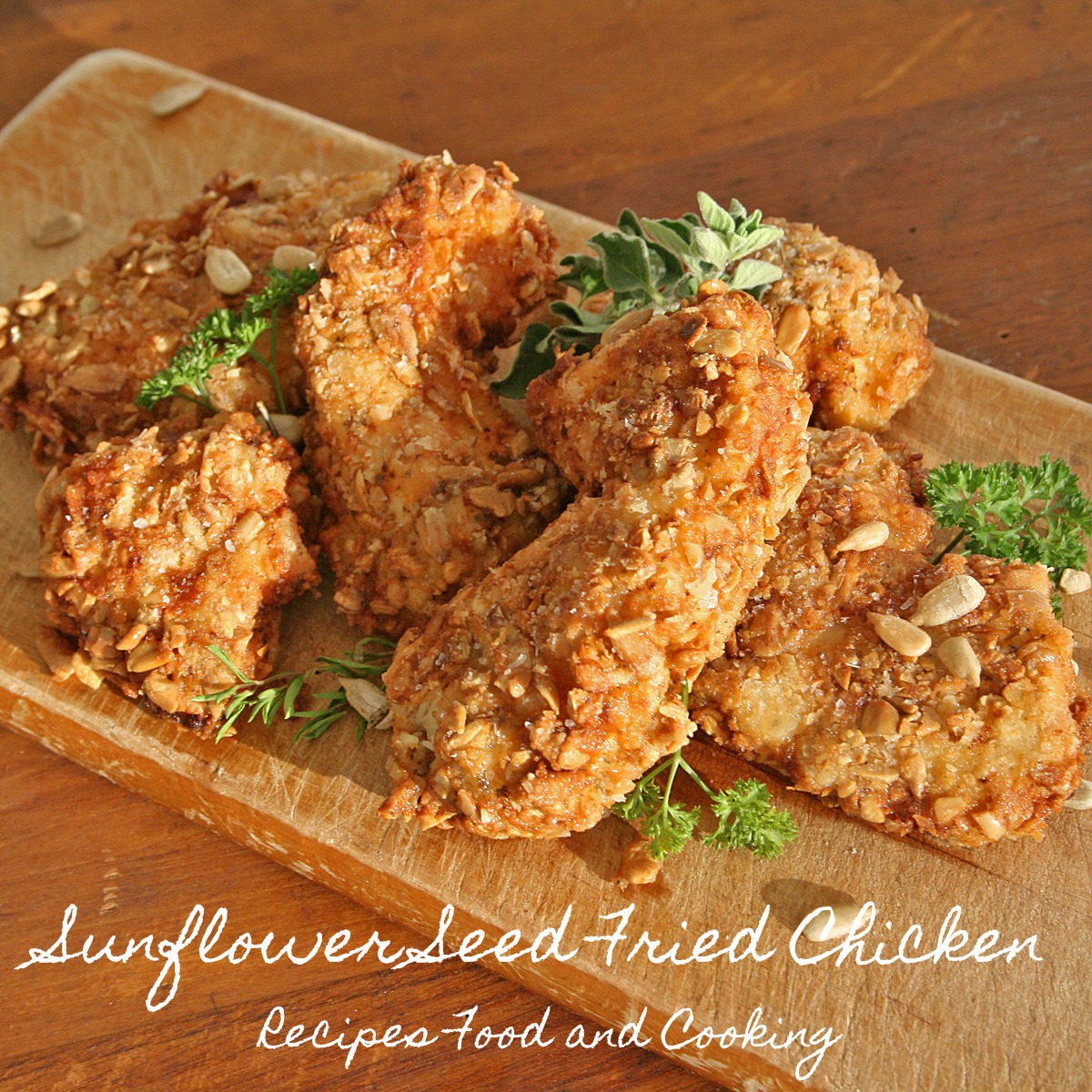 Sunflower Seed Fried Chicken
I got hungry the other day for some fried chicken, something not on the menu very often around my house. I had seen a recipe for Pecan Chicken I thought I would try until I looked in my freezer and couldn't find my pecans. Yes, I keep my nuts in the freezer and if you aren't you should be. It extends the life of your nuts to do so. Then I remembered a bag of sunflower seeds I had stashed in the cupboard and my pecan chicken became sunflower seed chicken. It was delicious! It would be delicious cold for a picnic too.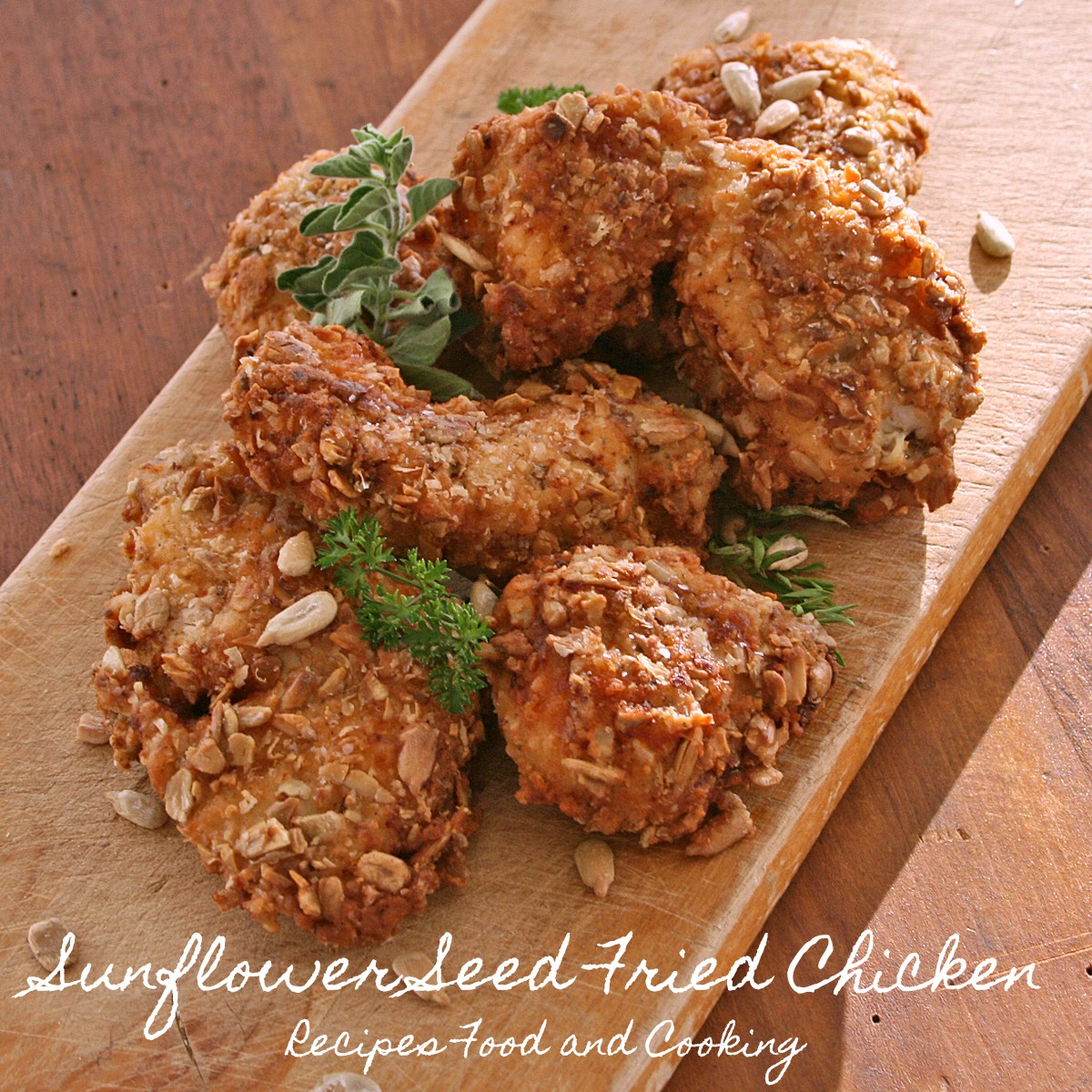 I started out soaking my chicken in buttermilk like I always do. It makes even those tough old big chicken breasts tender. I added some Poultry Seasonings, salt and pepper and let it marinate for a hour. You can do this longer if you'd like. Then I mixed up my breading mixture with the sunflower seeds in the food processor. Then I breaded my chicken pieces and put them in the refrigerator for 30 minutes, it helps the breading to stick. If you have problems with your breading wanting to stick to the pan instead of your chicken try refrigerating it before cooking. It works like a charm.
Sunflower Seed Fried Chicken
Author:
Mary Ellen @ Recipes Food and Cooking
Prep time:
Cook time:
Total time:
Chicken breasts are marinated in a buttermilk spice mixture, coated with a sunflower seed flour mixture and fried.
Ingredients
4 chicken breasts
2 cups buttermilk
1 teaspoon salt
1 teaspoon pepper
1 teaspoon poultry seasoning
Breading Mixture
1 cup sunflower seeds
2 cups flour
4 tablespoons corn starch
1 teaspoon poultry seasoning
1 teaspoon salt
1/2 teaspoon pepper
Oil for frying
Instructions
Mix together seasonings and buttermilk in a bowl big enough to hold all of the chicken. Cut chicken into 1 inch pieces across the grain. Add to marinade. Stir until chicken is coated. Cover and put in refrigerator for at least an hour and up to 4 hours.
In a food processor combine all of the breading ingredients. Pulse several times until the sunflower seeds are chopped into a few pieces. You don't want to grind them up. You should still see pieces of the sunflower seeds in the flour. Place flour on waxed paper.
Dredge the chicken in the flour mixture. Place on a cookie sheet. Refrigerate 30 minutes.
Add oil to a large frying pan. Add chicken to the pan, don't crowd it. You may have to do several batches. When browned remove to paper towels to drain. Fry remaining chicken.
Notes
Times include 1 hour of resting, marinade times.
Maybe you'd like to try our recipe for?
Grilled Jalapeno Chicken Breasts with Bacon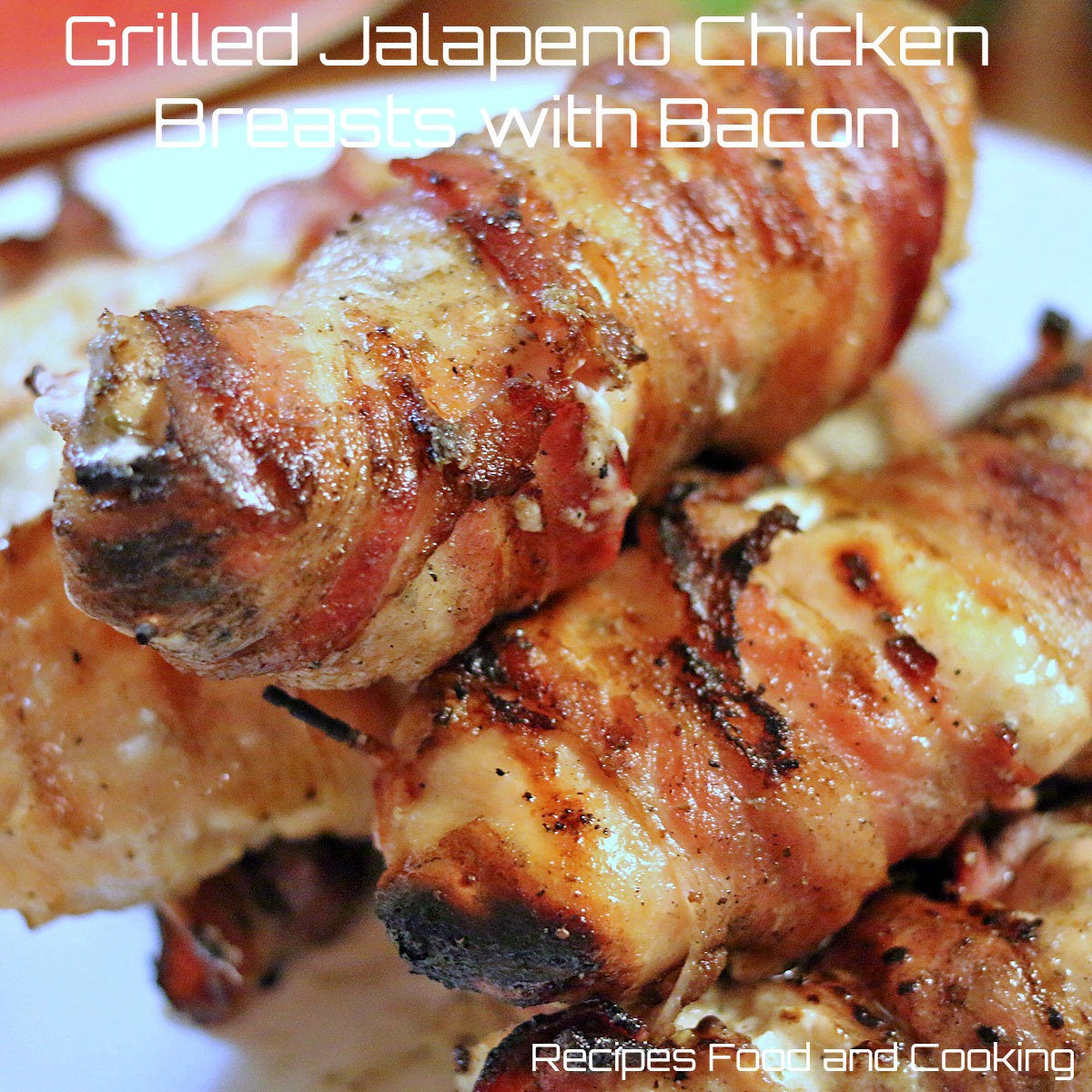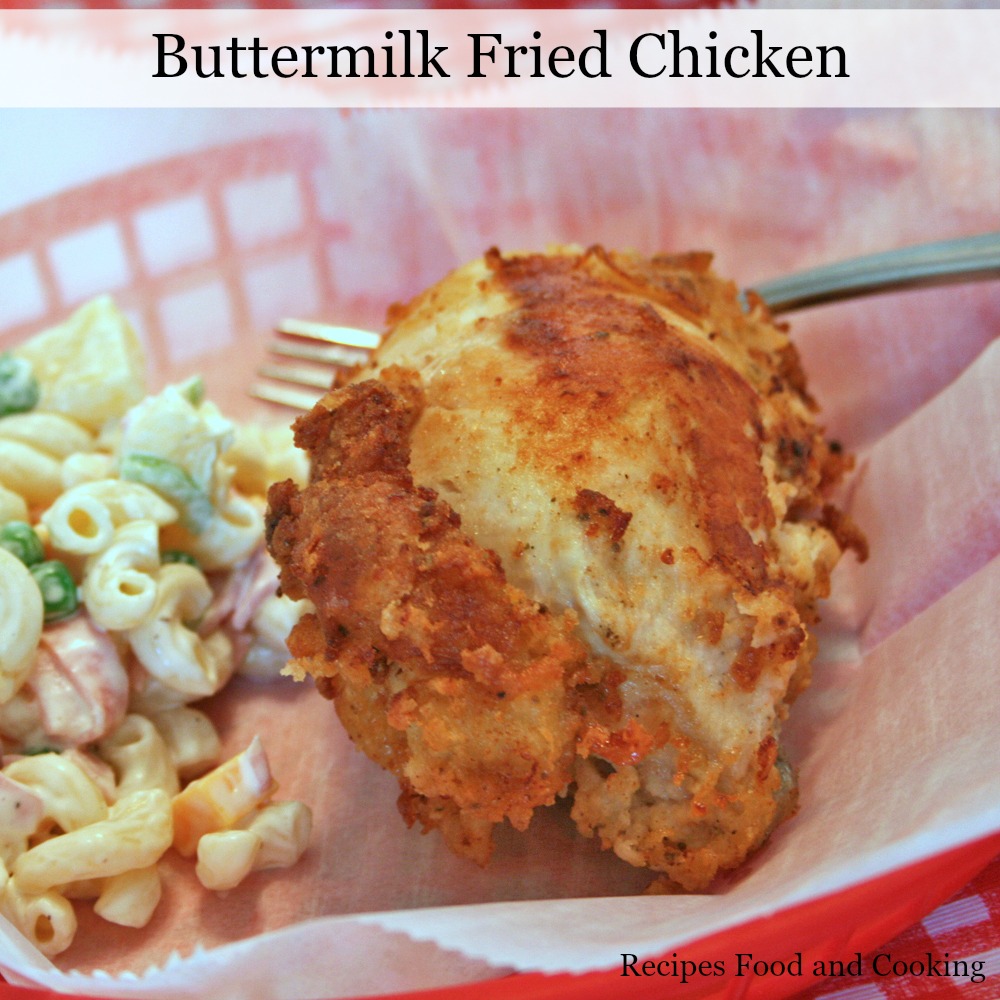 Pin It!