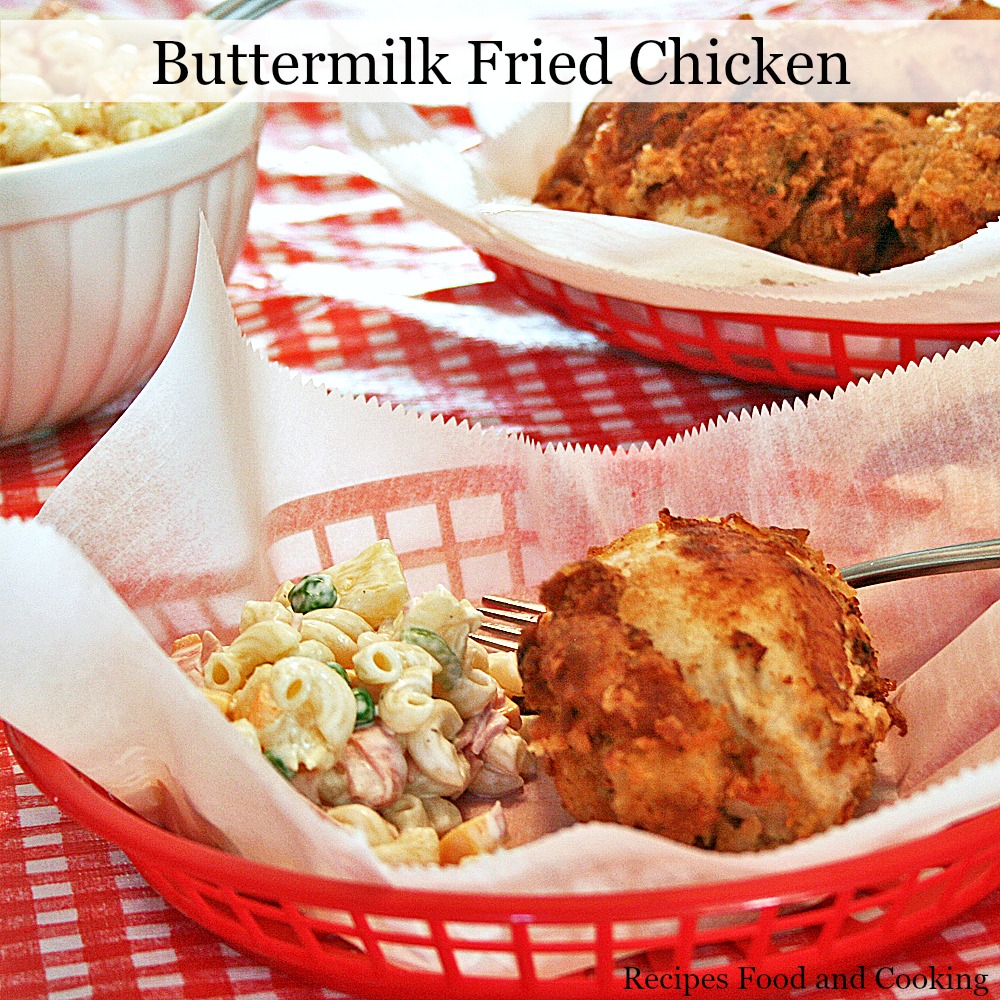 Buttermilk Fried Chicken
I don't make this very often but when I do this is my go to recipe for fried chicken. I discovered the magic of buttermilk a long time ago, it tenderizes the chicken and gives it a great flavor too. This chicken is wonderful hot or cold. It makes perfect chicken for a picnic or even tailgating. Everyone will wants seconds so be prepared.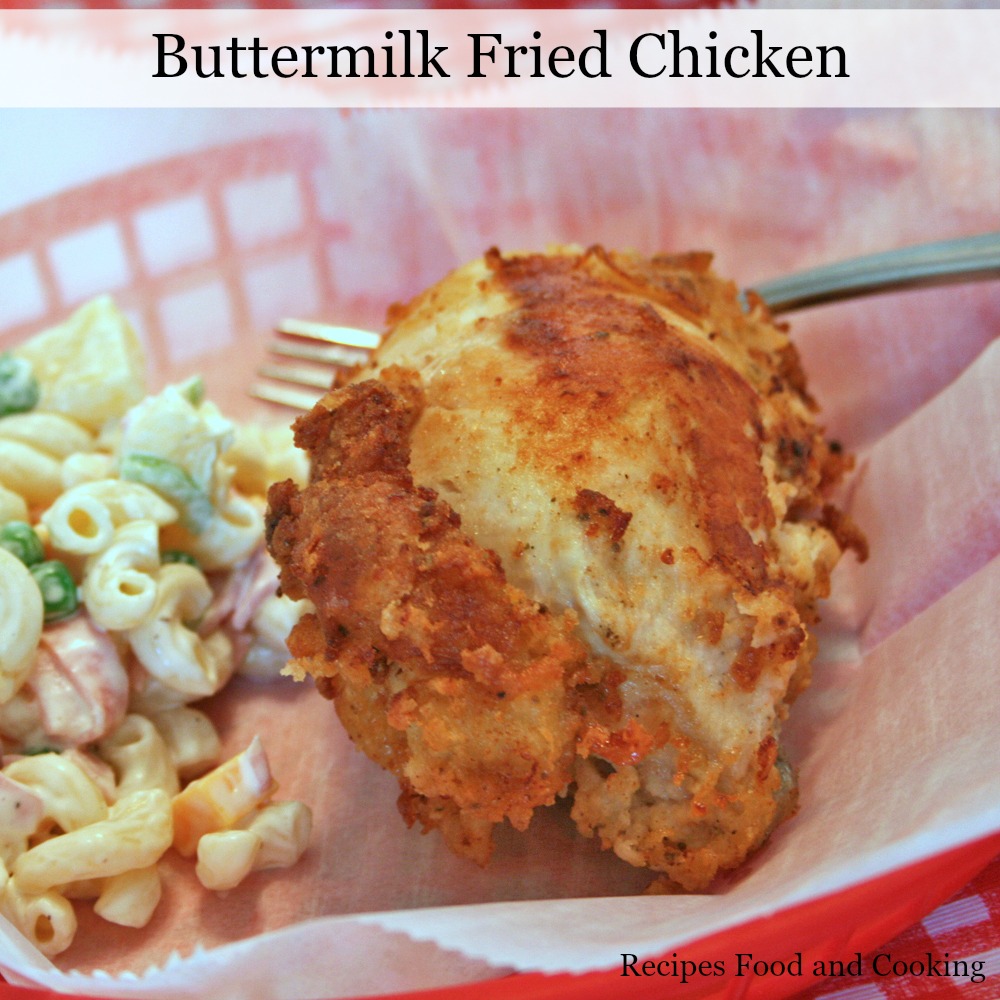 When I buy chickens for frying I try to buy ones around 3 1/2 to 4 lbs. each. They are the most tender I have found especially for when you want to fry them. If I am frying just breasts and they are really large I cut them into a couple of pieces. If I am doing a whole chicken I always cut the breast into 3 pieces. I cut the pointed end across both breasts into 1 piece and then divide the remaining portion in 2 pieces. They cook about evenly this way and the thinner part of the chicken breast won't dry out when prepared this way.
Buttermilk Fried Chicken
Author:
Mary Ellen @ Recipes Food and Cooking
Recipe type:
Chicken, Main Dish
Prep time:
Cook time:
Total time:
Chicken marinated in a spicy buttermilk marinade flavored with spices and herbs. Lightly seasoned chicken is fried, good hot or cold.
Ingredients
1 chicken
Marinade:
2 cups buttermilk
1 teaspoon salt
1 teaspoon pepper
1/2 teaspoon Tabasco Sauce
1/2 teaspoon oregano
1 teaspoon basil
1/2 teaspoon celery seed
1 teaspoon garlic powder
1 teaspoon paprika
1 teaspoon poultry seasoning
Fry Coating:
2 cups flour
1 teaspoon salt
1 teaspoon pepper
1 teaspoon poultry seasoning
1/2 teaspoon garlic powder
oil for frying
Instructions
Cut chicken up into pieces.
In a large bowl combine all the marinade ingredients. Stir to combine. Add chicken pieces to the marinade. Cover and refrigerate at least 2 hours.
Mix together flour, garlic powder, poultry seasoning, salt and pepper together in a bag.
Drain chicken from marinade. Put chicken a piece at a time in the bag of flour. Shake..
Add oil to a heavy pan about 1 1/2 inches deep. Bring up to around 325 degrees.
Add chicken, do not crowd in pan. Depending on your pan, you may have to do it in 2 frying's. Make sure to do pieces of the same size each time to avoid overcooking the smaller pieces. Turn down heat to medium. Cover pan with a lid. Cook for about 8 minutes on each side. Turn up heat and remove the lid and quickly crisp the chicken up.
Remove to some paper towels to drain. Lightly salt again immediately.
Maybe you'd like to try our recipe for?
 Chicken with Brown Rice and Mushrooms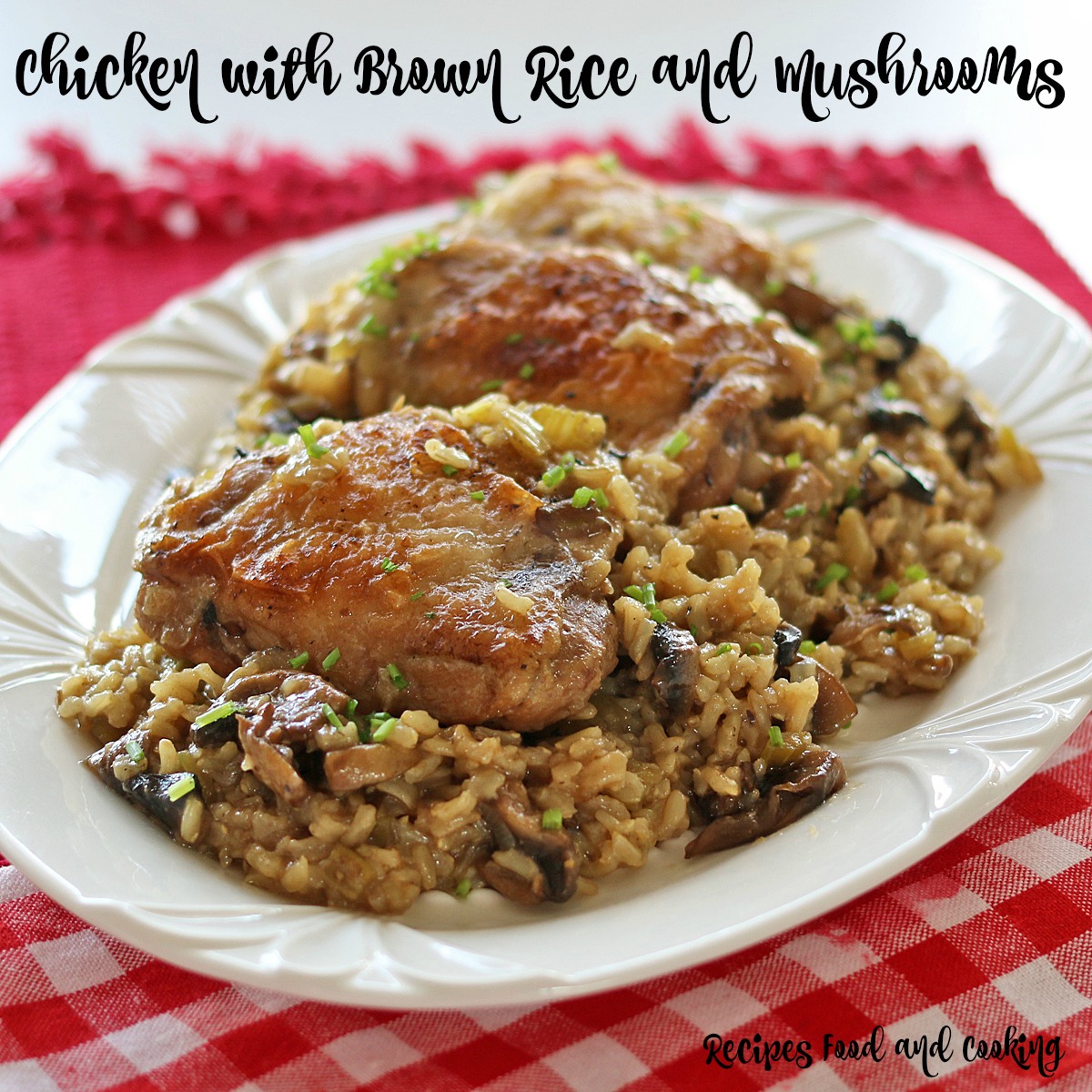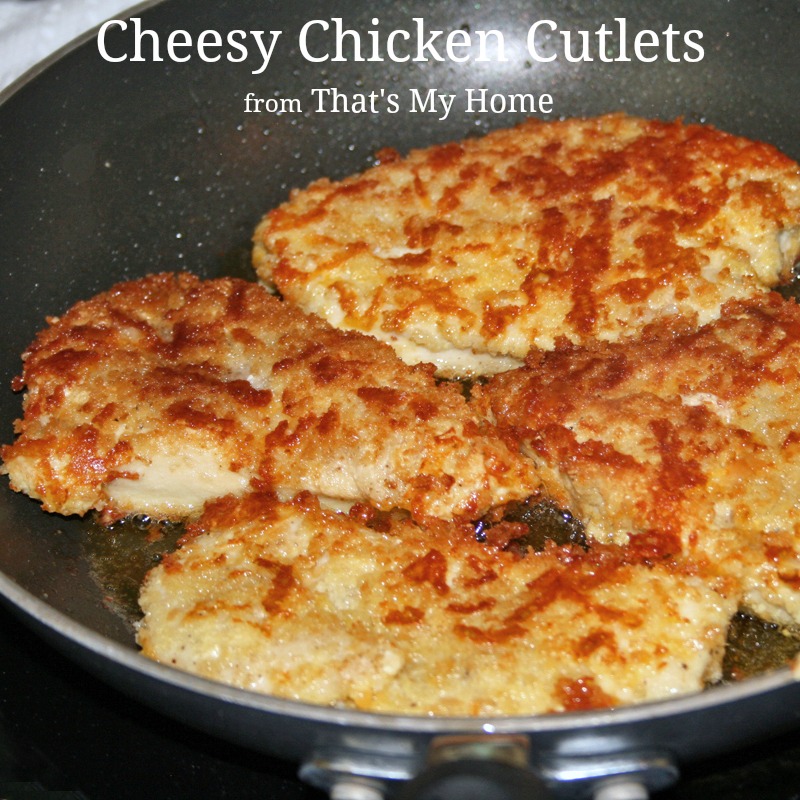 Rosemary Chicken with Mushrooms and Caramelized Onions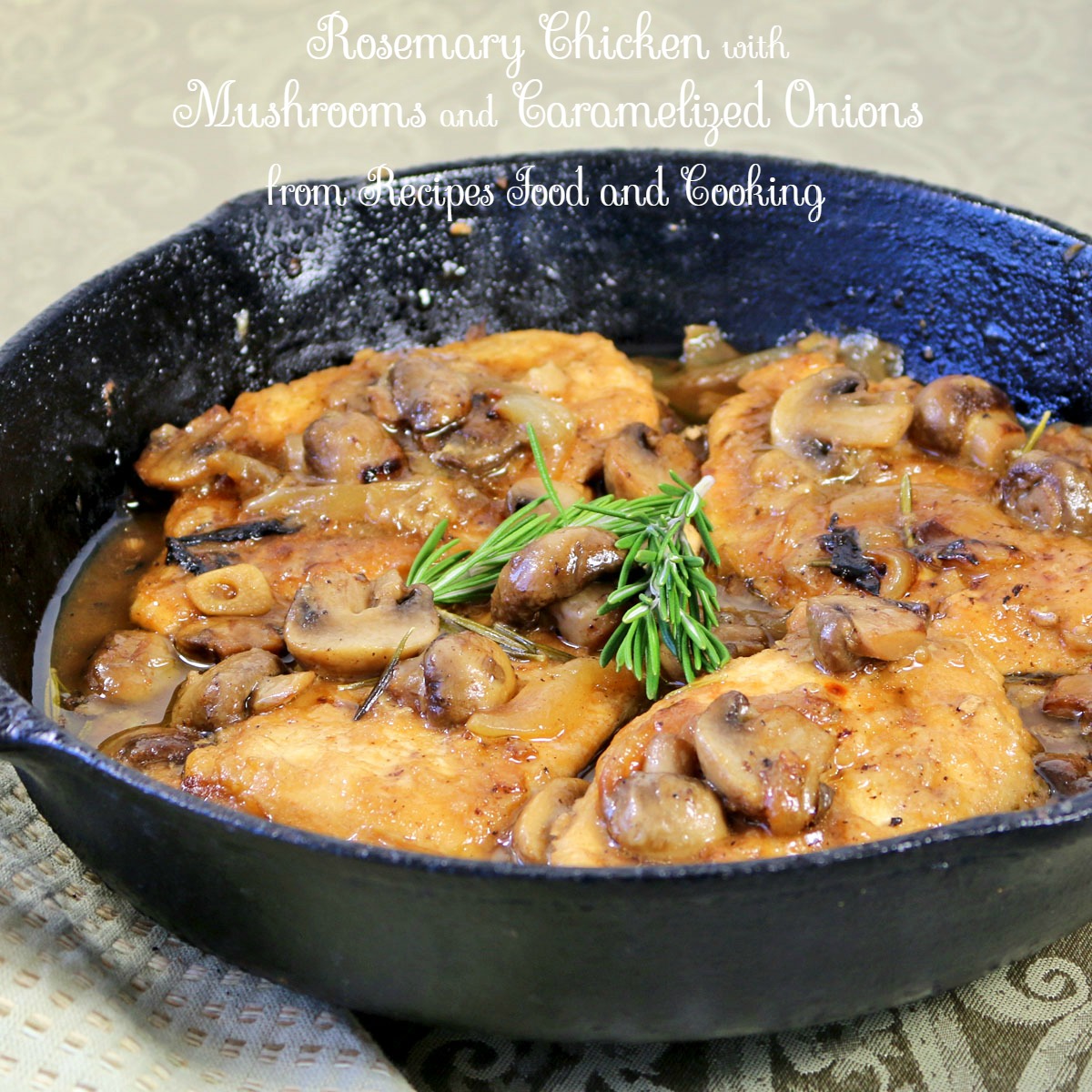 Pin It!