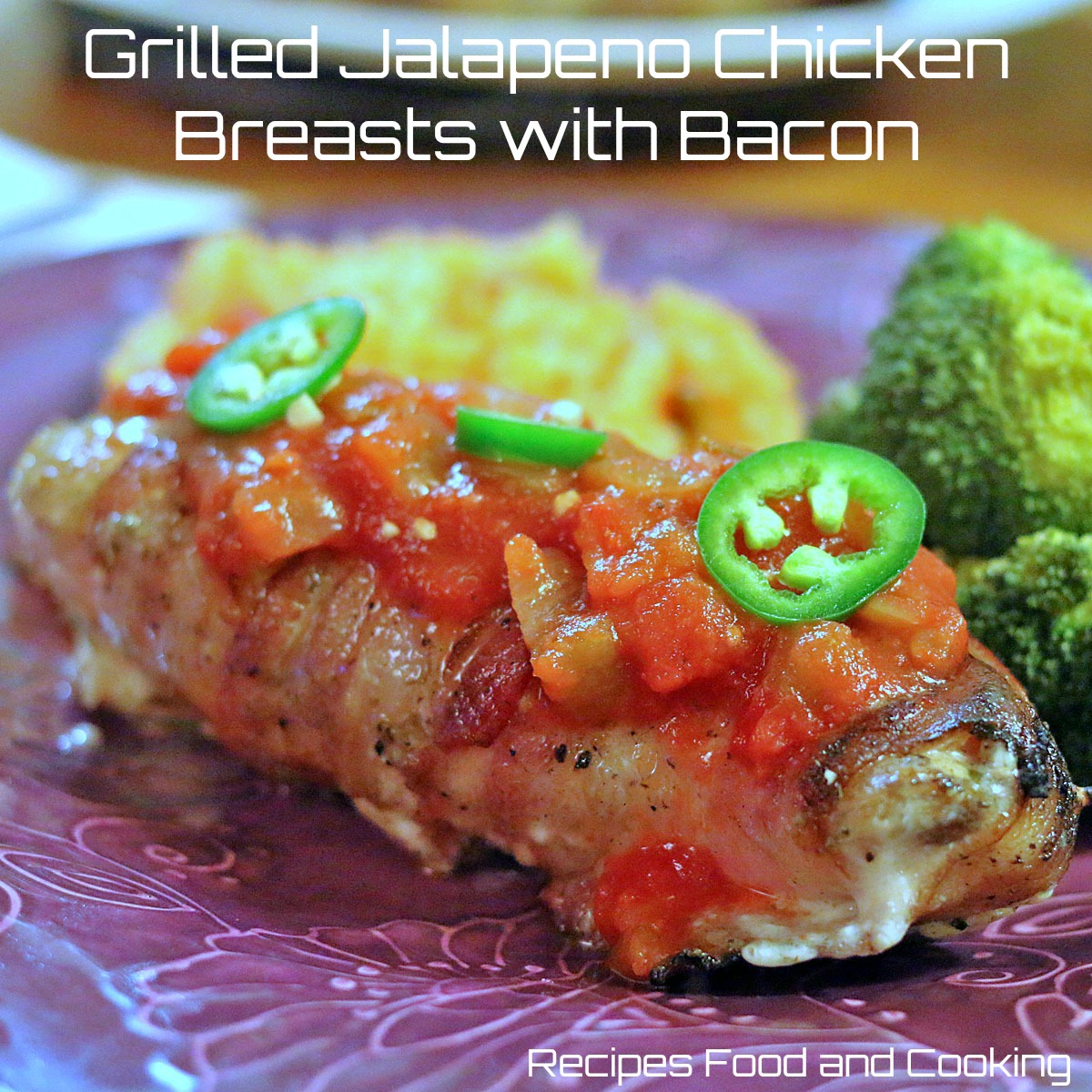 Grilled Jalapeno Chicken Breasts with Bacon
These were so yummy and they can be made ahead of time. I love dinners like that, don't you? I cut the chicken breasts in half and filled them with a cream cheese, pepperjack cheese and jalapeno filling. They cook in about 20 minutes on the grill. You could also cook them in a pan on the stove and then finish them in the oven.
Gather your ingredients together. As usual I forgot a couple until I got to cooking.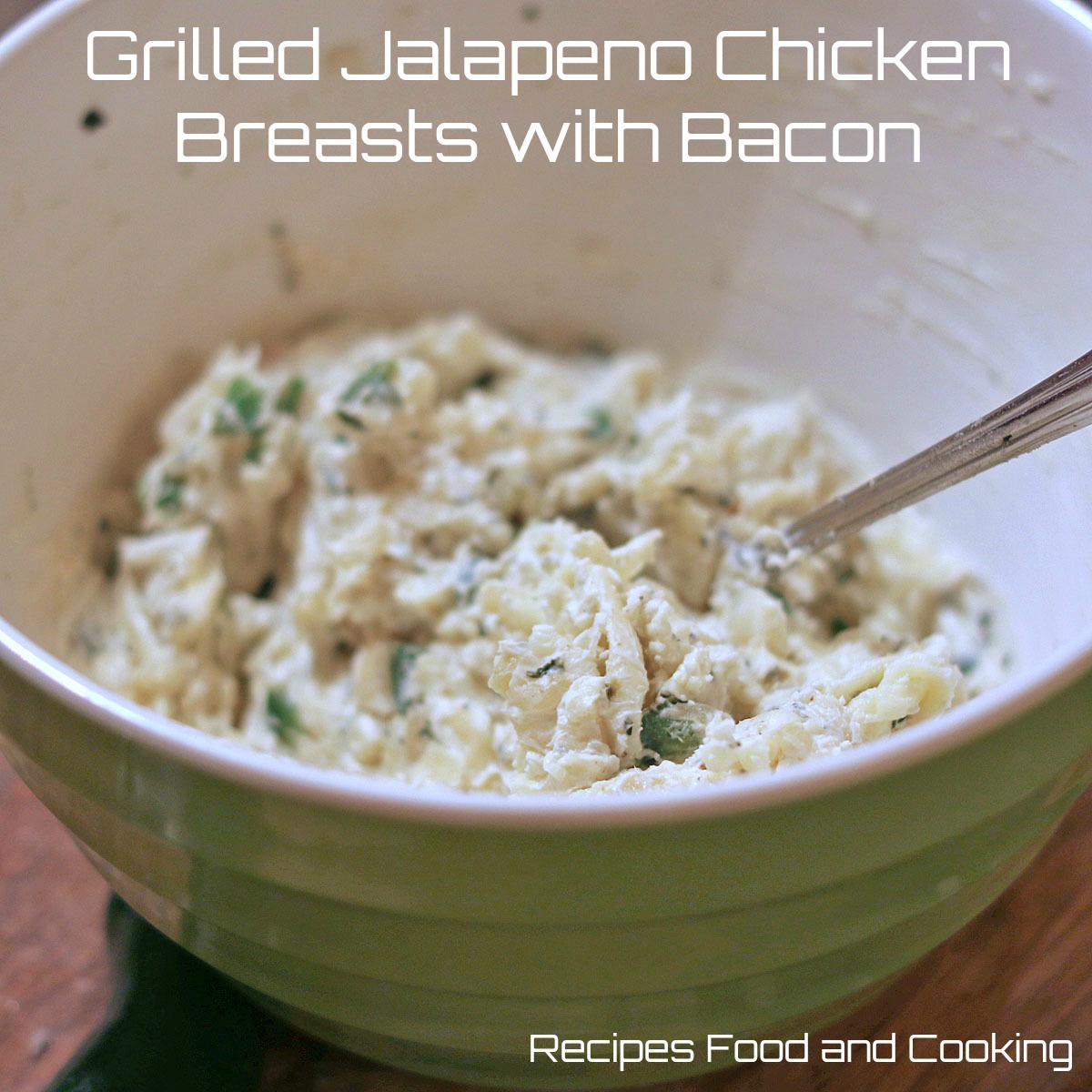 Make the cream cheese filling. We had a little left over and we ate with tortilla chips while waiting for dinner to be ready. This filling would also be good baked as a dip.
Cut a pocket in the chicken pieces to hold the jalapeno filling.
Wrap them in bacon. Everything is better with bacon, right? That bacon is going to help hold your filling in.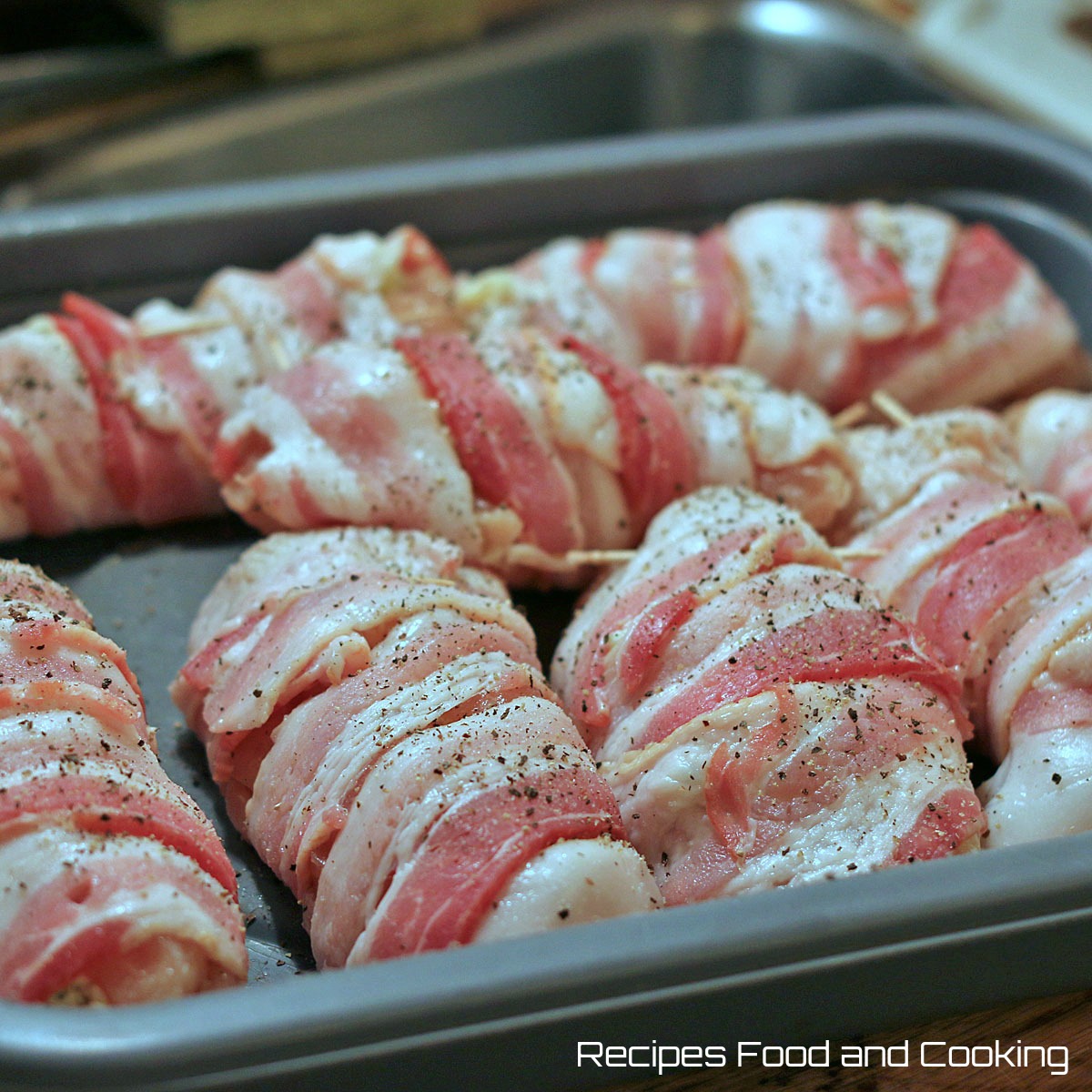 Chill until ready to grill.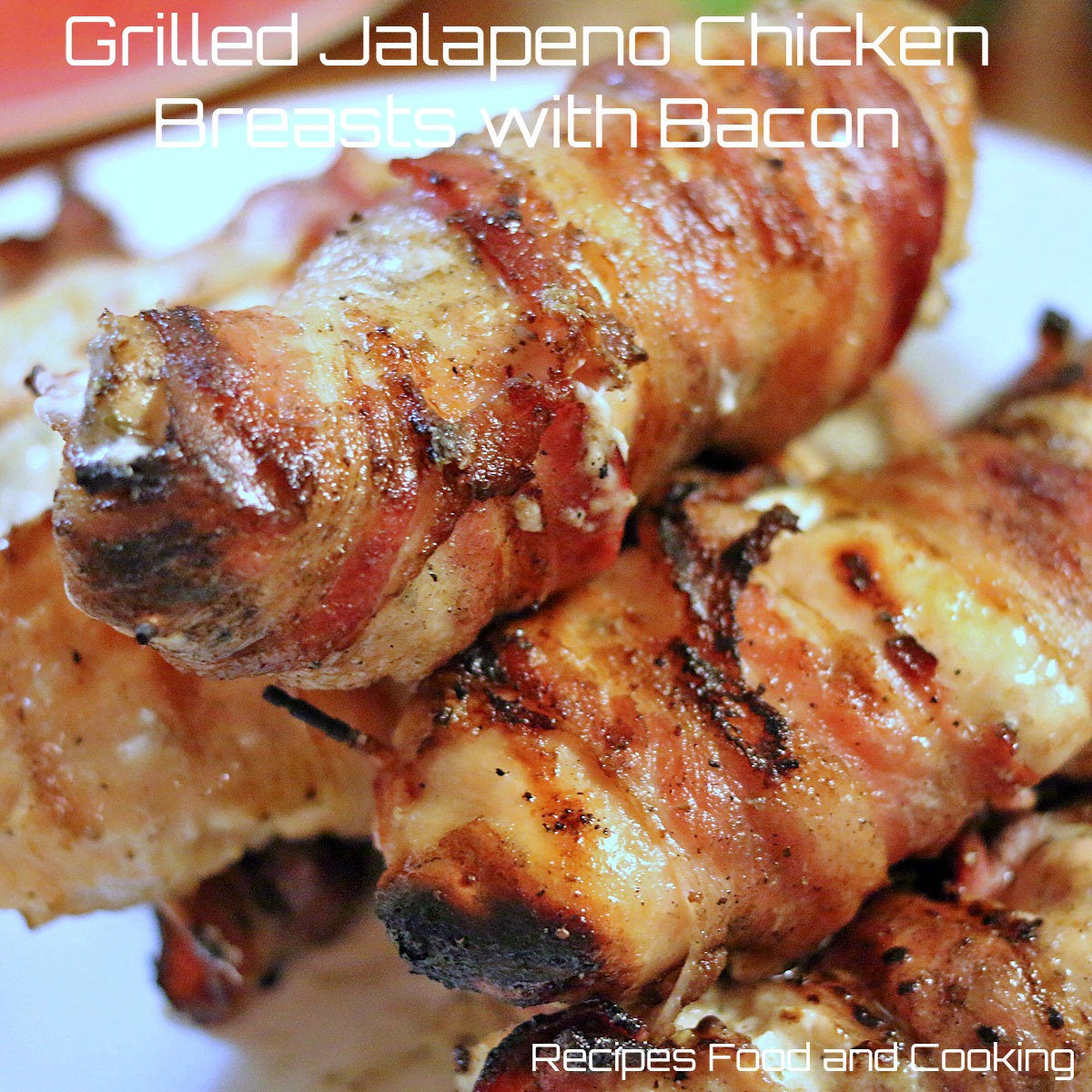 These cook for about 20 minutes over medium heat on the grill. Make sure to have a spray bottle with water nearby in case of flareups.
I made a simple rice dish to serve with it. Add 1 cup of chunky salsa to 1 cup of rice when you start cooking it.
Grilled Jalapeno Chicken Breasts with Bacon
Author:
Mary Ellen @ Recipes Food and Cooking
Recipe type:
Chicken, Grilling
Prep time:
Cook time:
Total time:
Half chicken breasts stuffed with a cream cheese jalapeno filling, wrapped in bacon and grilled. Top with salsa to serve.
Ingredients
4 chicken breasts cut in half lengthwise
salt and pepper
about 1/2 lb. bacon
Filling
8 oz. cream cheese at room temperature
1 - 2 chopped jalapeno peppers
1 cup chopped onion
2 teaspoons oil
1/2 teaspoon dried cilantro
1/2 teaspoon garlic powder
8 oz. pepperjack cheese
salt and pepper
1 cup salsa
Instructions
Cut the chicken breasts in half lengthwise.
Add the oil to hot frying pan. Add the chopped jalapeno peppers, chopped onion, salt, pepper, garlic powder and cilantro. Cook until onion is transparent. Remove pan from heat and cool slightly.
Add the cream cheese to a bowl. Add the jalapeno mixture. Stir well to mix. Stir in cheese.
Cut a pocket in the chicken breast for the filling. Flatten slightly. Put a couple of tablespoons of the filling in the pocket. Fold the chicken over the filling the best you can. Wrap the chicken in a strip of bacon. A few used 1 1/2 pieces. Wrap it so the filling is not exposed. Chill until ready to grill.
Grill the chicken pieces for about 20 minutes. Watch carefully so the bacon doesn't burn.
Top with the salsa and jalapeno slices if desired
 Maybe you'd like to try our recipe for?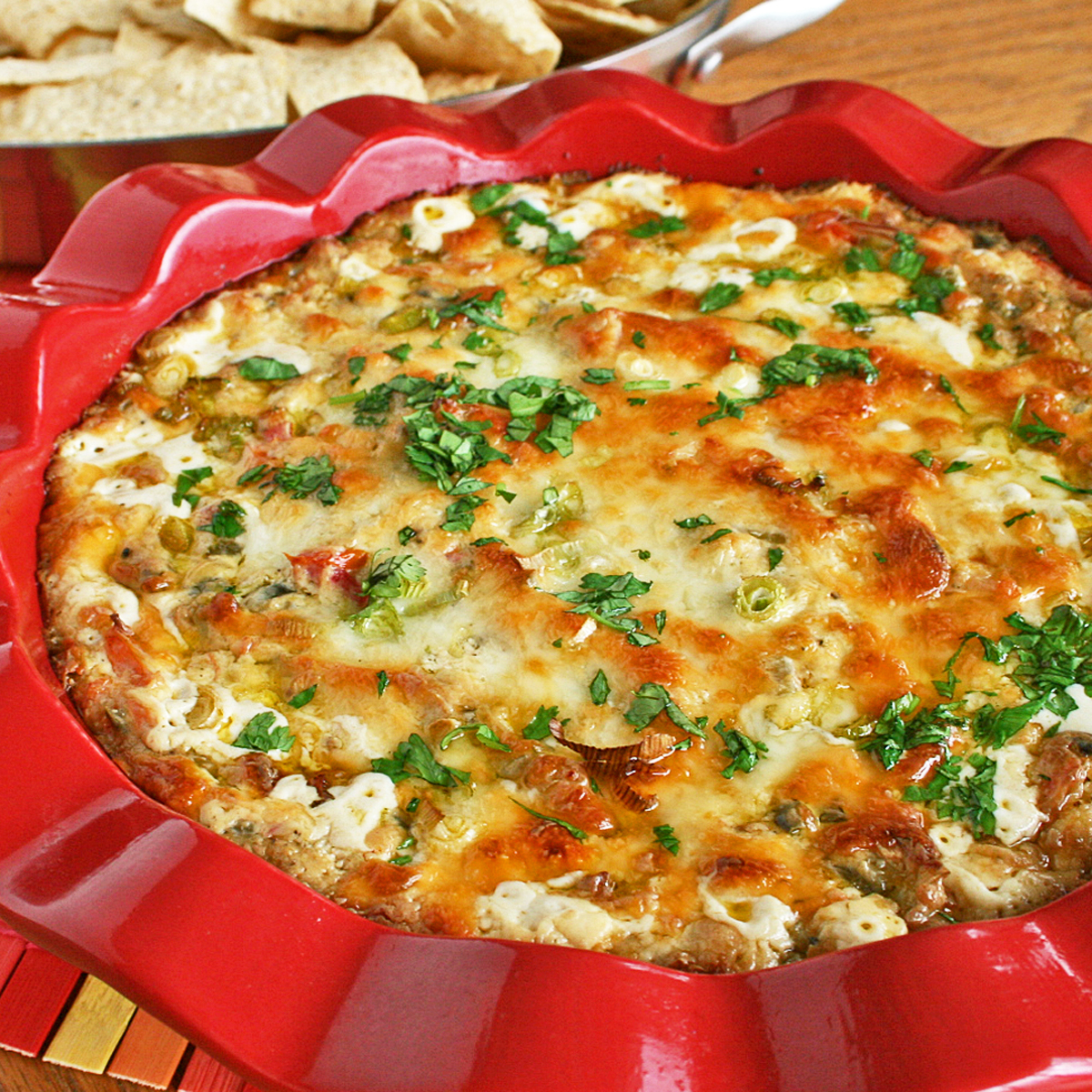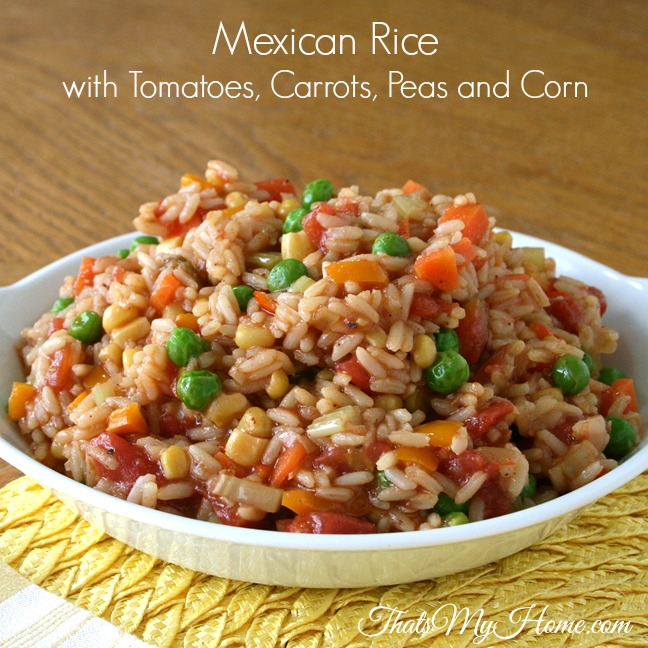 Pressure Cooker Mexican Pork Roast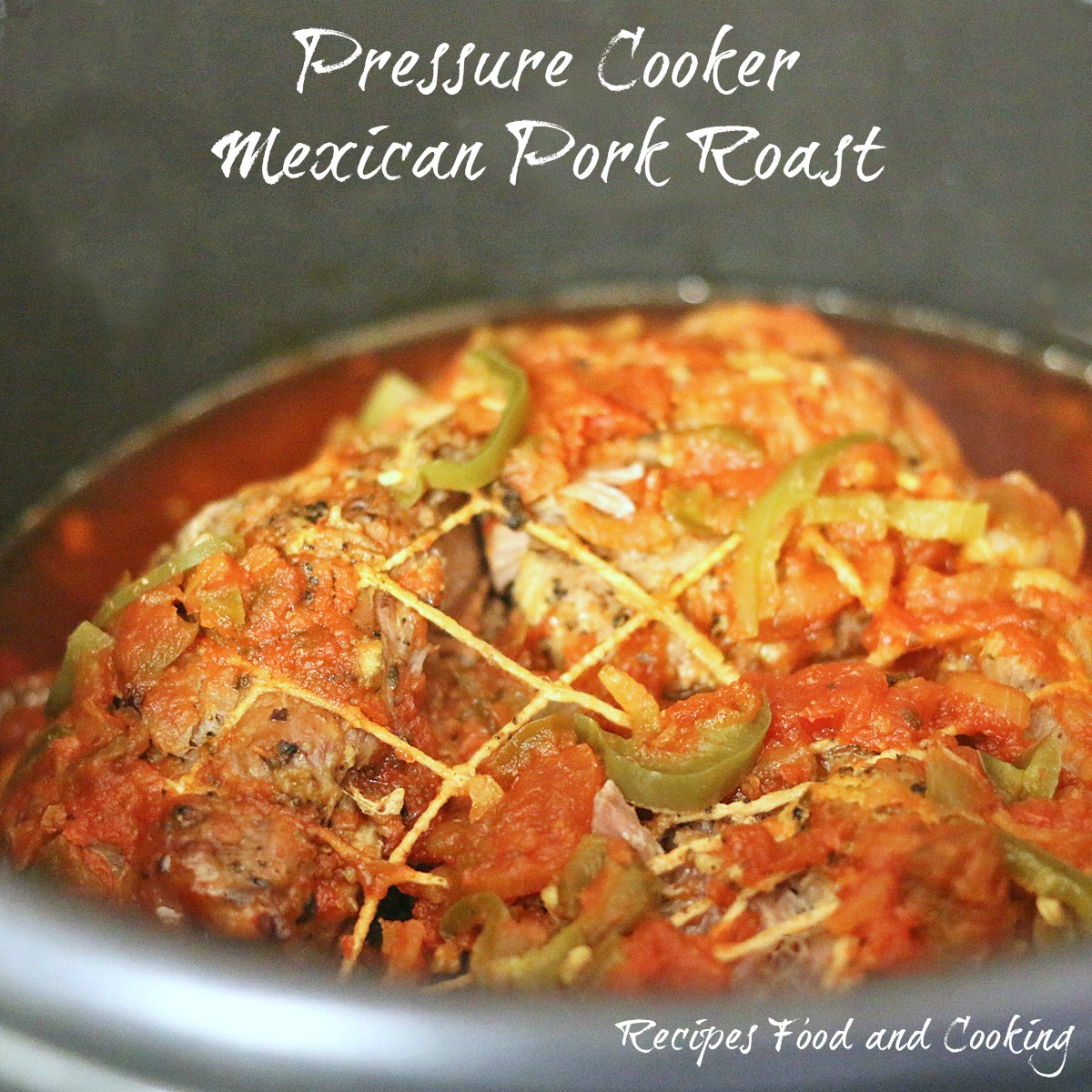 Pin It!