Mexican Rice that is full of vegetables, garlic, chili powder, cumin and tomatoes.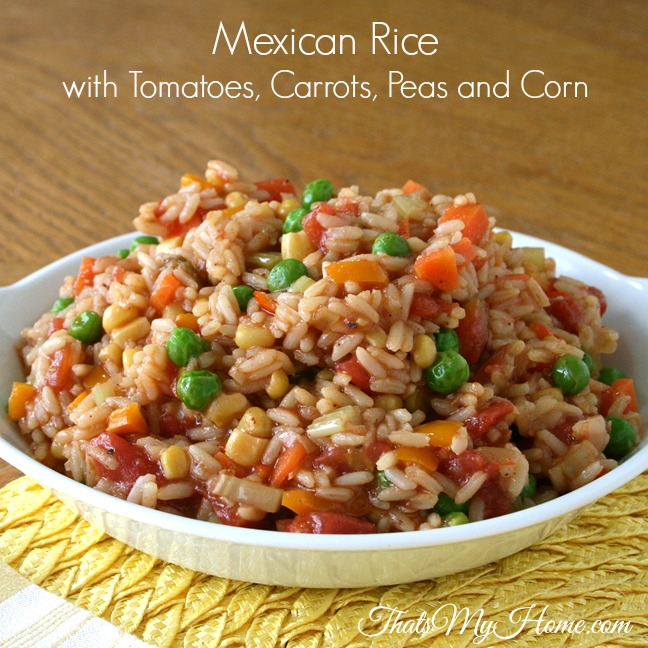 Mexican Rice
I always hate to say the words best ever but to me this is the best Mexican rice I have ever had. This is full of vegetables with just a hint of garlic, cumin and chili powder. Once you make this rice you will never be the same eating the rice usually served at Mexican restaurants.
Last week I had one of the best weeks ever also at least as far as getting to see wildlife is concerned. First I got to see a baby owl out in the wild right before it learned to fly with it's mama, an alligator across the lake from me, a pair of black swans for a couple of days too. It had been so long my camera had been used for anything but food I am surprised it worked. So even thought it has nothing to do with food I am going to share a few photos with you.
This is a baby Bard Owl and his mama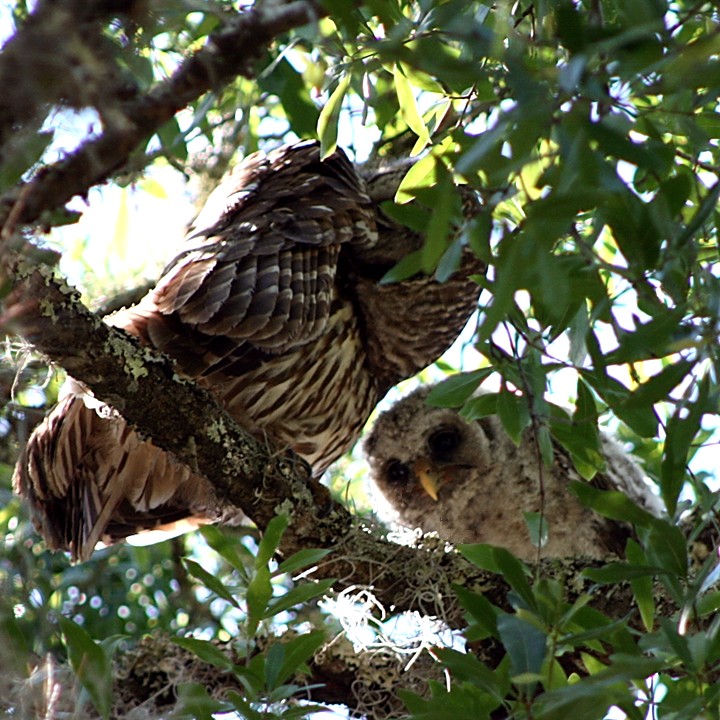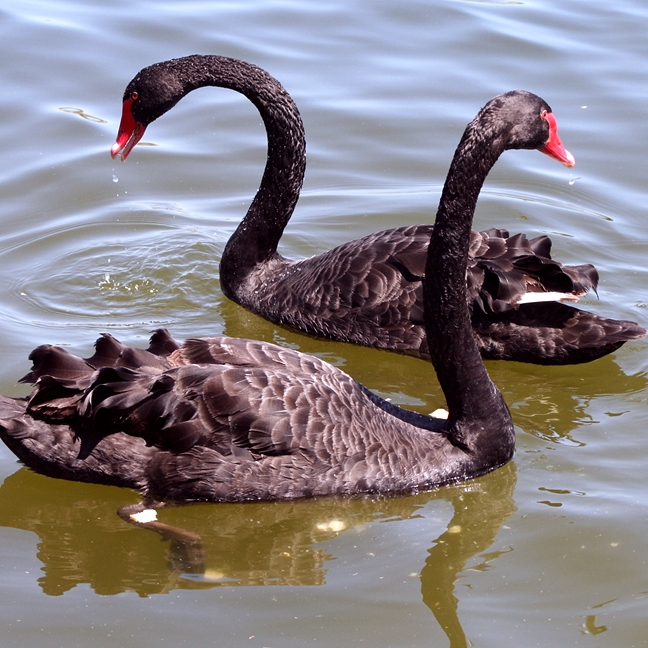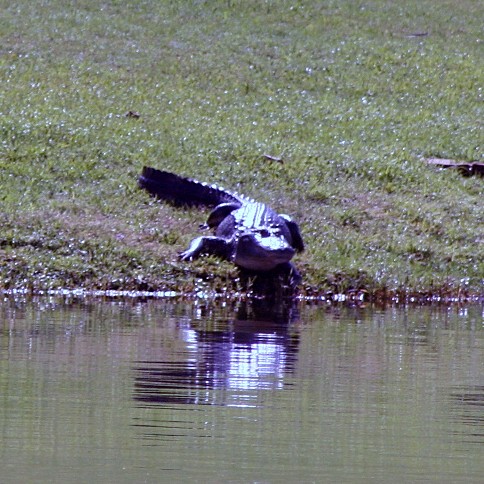 He was the biggest surprise of all, he hung around for a couple of days sunbathing across the lake. I also had a big bird fly by with a 8 inch fish in his claws and a snake. I was hoping the swans would stay but they moved on. The first day I fed them bread and then learned it isn't the best for them so the next day we did romaine and they loved it.
Best Ever Mexican Rice
Prep time:
Cook time:
Total time:
Mexican Rice that is full of vegetables, garlic, chili powder, cumin and tomatoes.
Ingredients
1 tablespoon olive oil
2 cloves garlic, minced
1 cup onion, diced
1 1/2 cups Uncle Ben's Rice
1 1/2 cups chicken broth
1 15 oz. can petit diced tomatoes
1 cup water
1 cup corn kernels
1 cup diced carrots
3/4 cup frozen peas
1/4 teaspoon chili powder
1/4 teaspoon cumin
salt and black pepper, to taste
Instructions
Saute garlic with olive oil in a sauté pan for 1 minute. Add the onions and stir until they start to turn translucent, about 3 minutes.
Stir in the rice. Cook over medium heat until the rice starts to brown.
Add the chicken broth, tomatoes and 1/2 of the water. Stir in the spices. Cover. Cook for 10 minutes over medium heat. Add the carrots and corn. If more water is needed add it. Cook another 5 minutes.
Add the peas. Remove from heat and leave covered until ready to serve.