I am so excited to announce that I have started a new website with Tom. Tom has always camped but I hadn't since my 30's. I was game to try and am now loving it again. We plan our trips together, what we're going to eat and do while we are on our adventure. We ordered a tent and set about gathering our gear. We can pack up and be gone in about 30 minutes now.
We even take Lola who is not quite sure if she likes it yet or not. We were camping close to the house the first couple of times we went so we were able to take her home during the worst heat of the day. She's almost 10 now and had never really been out of the air for any length of time so it was an adjustment for her. I am happy to report however the last time we went she stayed with us the entire time we were out. She's learned to lay near the mister hose and fan as in the afternoons as you know the Florida heat can really get to you.
Tom and I both enjoy cooking so we usually do it together. He does the setting up of the campsite, I help as needed. We're starting a whole new area of recipes for camping. One of the first things we bought was a Dutch Oven and we're really enjoying cooking with that, in fact we've used it several times at home. We made a Dutch Oven Boston Butt Roast with Northern Beans this week and it was so good! I have the leftovers cooking today to make a Brunswick stew so will be sharing that recipe soon.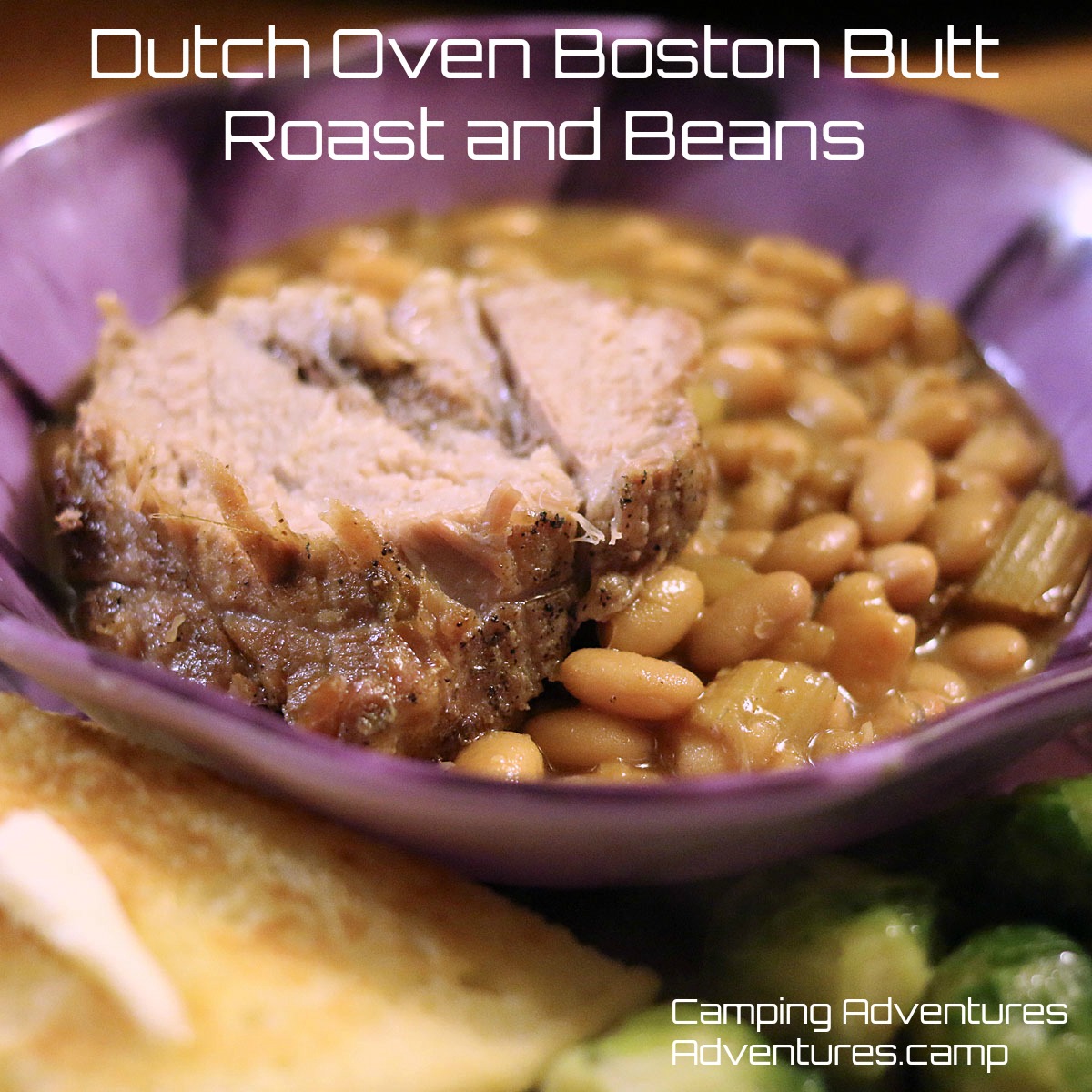 We're planning a trip now for next month to Michigan with a detour through North Carolina for a week next month. That's going to be real interesting because we are taking the Mustang not the Jeep for this trip. Tom says I am about to learn if I really enjoy camping again or not. Gone will be the misting hose and the fan, plus he says we can only take 2 forks, 2 knives and 2 spoons for silverware. That should be very interesting to say the least.