Creamy and smooth Mexican Flan with a caramel sauce.
It is Cinco de Mayo tomorrow so I am cooking several Mexican recipes to share with you this weekend. Have you ever wondered what Cinco de Mayo is? It is a way to celebrate Mexican pride and heritage. It is connected to a Battle of Puebla after the Mexican army's unlikely victory over French forces at the Battle of Puebla on May 5, 1862. There is an interesting article on Wikipedia if you would like to learn more about it.
I made flan this morning and it is an easy dessert to make and is so smooth and creamy topped with a caramel sauce. You make the caramel sauce first, watch it closely as it starts to brown, it will burn quickly and you will need to start this step over. This is what mine looked like when I took it off the heat.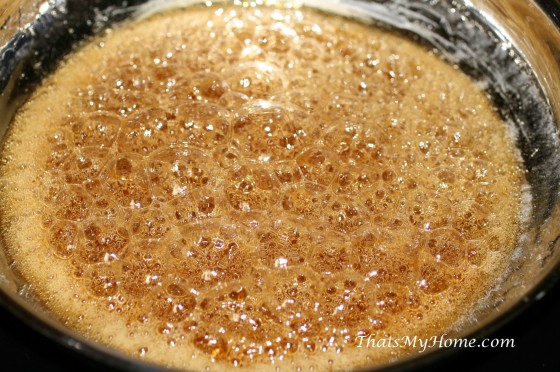 Pour it carefully into your ramekins or pan, whichever you are using. It will harden but don't worry it will become liquid again as it cools after baking.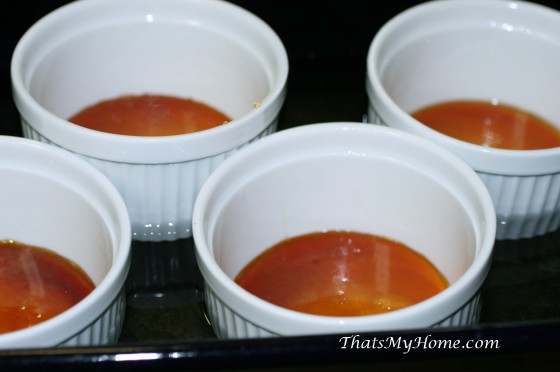 Make your custard in the blender. Pour it into the ramekins.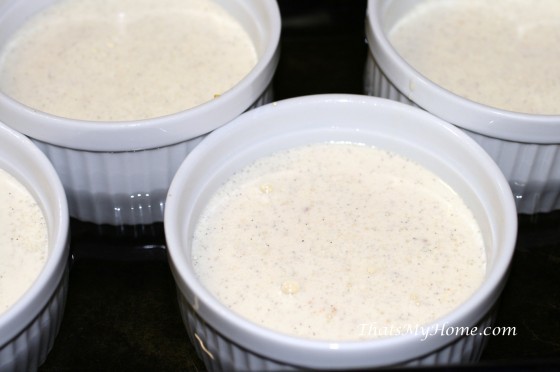 Bake for about an hour. Let cool and then refrigerate for several hours and your dessert will be ready to serve.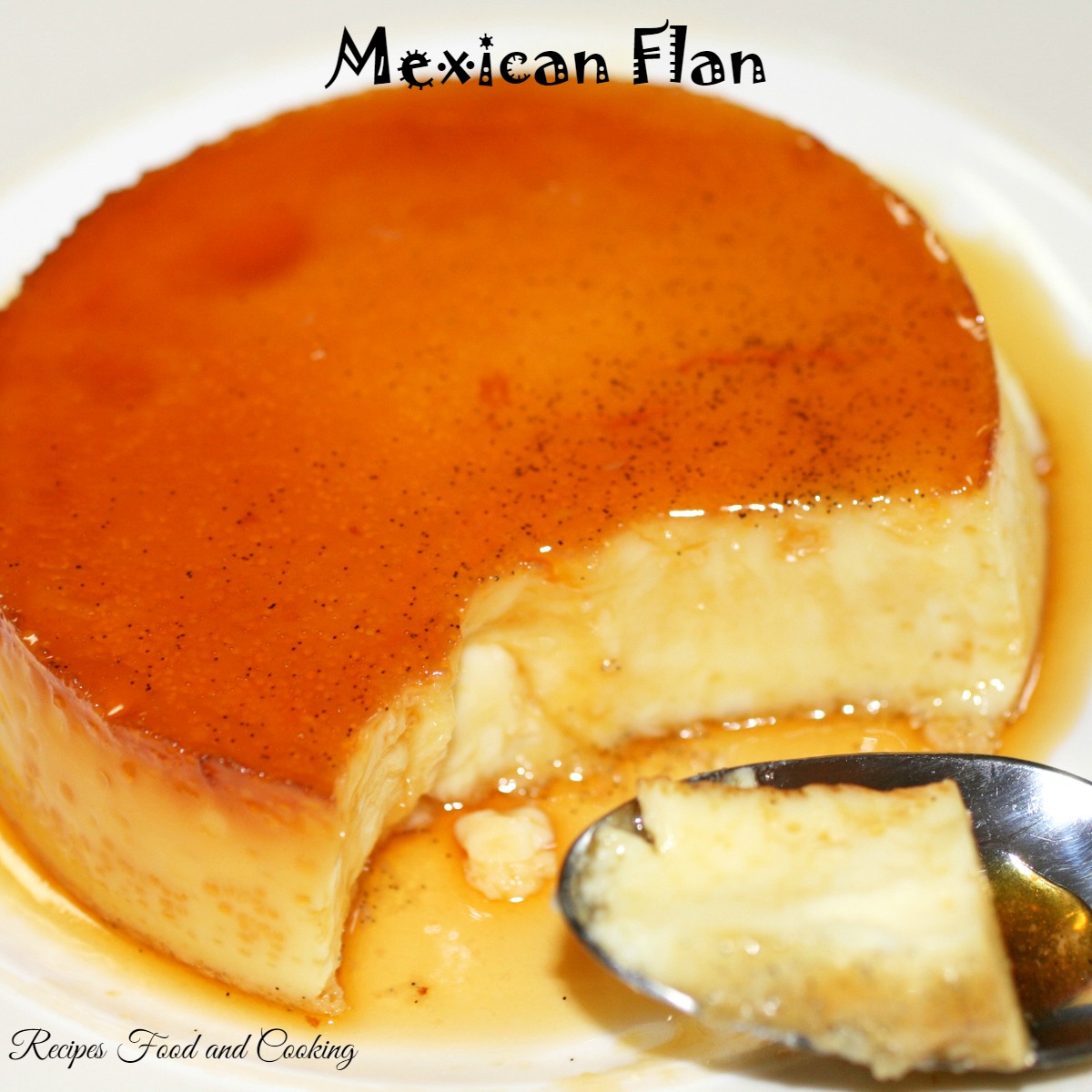 Don't you want a bite?

Mexican Flan
Prep time:
Cook time:
Total time:
Smooth and creamy Mexican Flan with Caramel Sauce.
Ingredients
For Flan:
1 14-ounce can sweetened condensed milk
1 1/2 cups whole milk
2 ounces cream cheese
5 large eggs
1 teaspoon vanilla extract
1 vanilla bean (optional)
1/3 cup granulated white sugar
For Caramel
1 cup granulated sugar
1/2 cup water
Instructions
For flan:
Preheat the oven to 350ºF.
Place all the ingredients into a blender and mix until smooth with no lumps, about 3-5 minutes. Set aside.
For caramel:
Place the sugar and water in a small pan. Cook over medium-high heat until it becomes golden, making sure not stir at any time.
Once the caramel is ready, pour it into a 9-inch glass baking dish, covering the base and sides up to an inch in height.
To assemble:
Carefully pour the flan into the prepared dish with the caramel.
Place the dish in a baking pan, and pour in enough hot water to reach halfway up the sides of the flan dish. Cover only the glass baking dish with aluminum foil.
Place the pan in the center of the oven, making sure not to get water inside the flan dish [pour water into baking pan once it is in the oven to ensure no spillage]. Cook for about an hour, or until the flan is set.
Let the flan cool completely, and then refrigerate it until very cold. When ready to serve, remove the flan by turning the dish upside down on a large plate.
Maybe you'd like to try?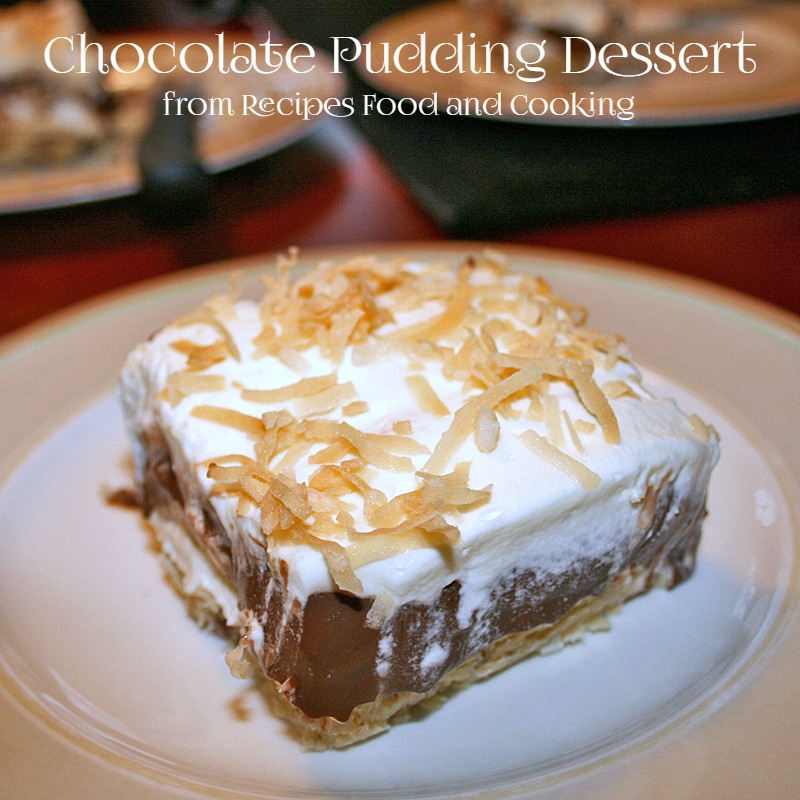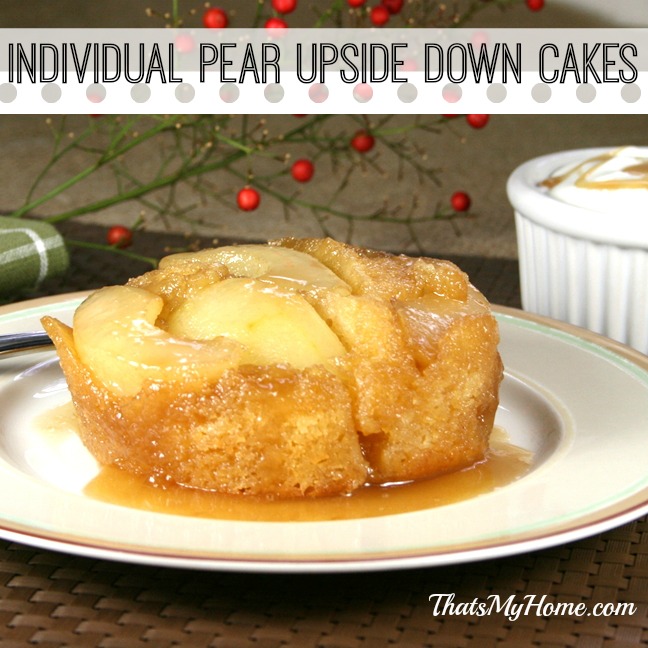 Pin It!

Enjoy!