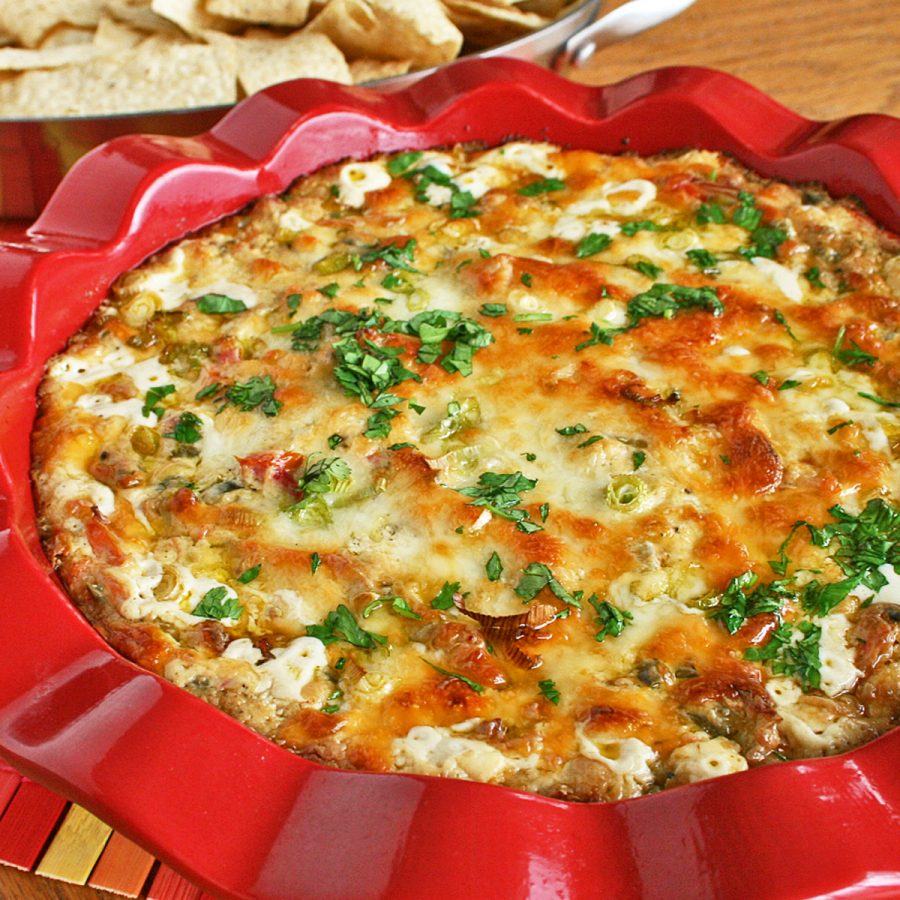 Mexican Pepper Dip
Try this easy and delicious Mexican Pepper Dip next time you need an appetizer. Today was Happy Hour Taco Thursday at my house. Yesterday I had gone shopping with a friend to go take some pictures for a new website I am working on called Eat Drink Tampa, my foodie adventures. I really hadn't planned to start a new website but with my recent move to Florida and learning my way around a new area it just makes sense. I love living near a major city, there is always something to do and if I get bored here I have no one to blame but myself.
About a month ago I discovered this wonderful Mexican Market in Bradenton, FL. Yesterday I went back to get new pictures and enjoyed a little shopping while I was there. It is not only a grocery store but a Mexican bakery also. I came home with pork carne asada ready to go on the grill for some real tasty tacos that my friends and I enjoyed tonight, beef carne asada, homemade flour and corn tortillas, Mexican crema and Cojita cheese, oh and Mexican chocolate! On the way home I said okay we are doing Happy Hour tomorrow and I decided our appetizer was going to be this delicious dip made with 3 kinds of peppers!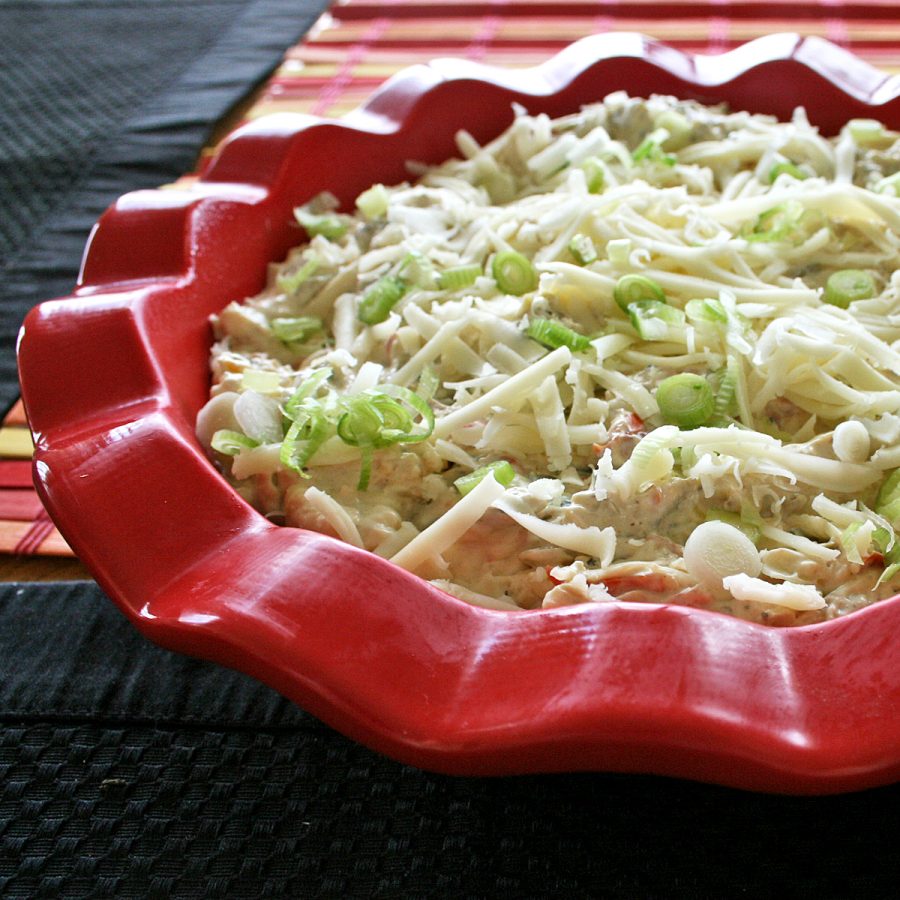 Assembled and ready to go in the oven. Can be made ahead to this point.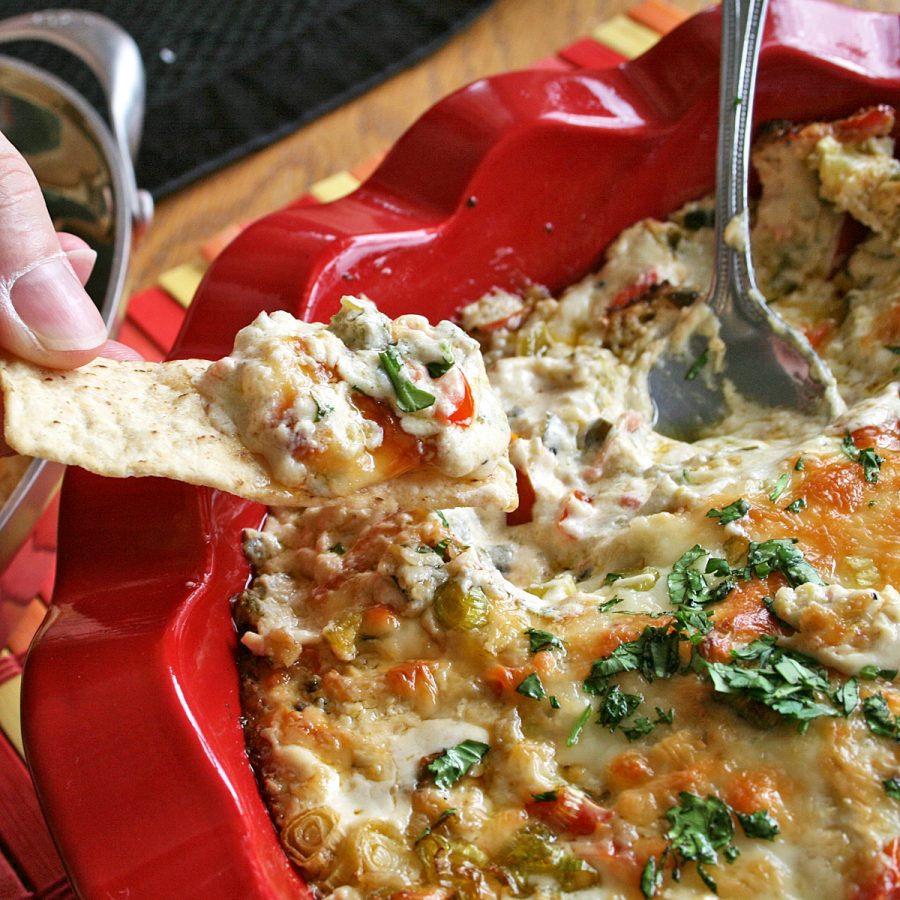 Dive in!
Mexican Pepper Dip
Prep time:
Cook time:
Total time:
Ingredients
2 tablespoons oil
2 green onions, minced (white and green parts)
1 poblano pepper, seeded and diced
1 teaspoon ground cumin
1/2 teaspoon salt
1/2 teaspoon freshly grated pepper
1 large tomato, diced and seeded
1 can (4 ounces) diced green chiles
1 jalapeno pepper, seeded and diced
1 package (8 ounces) cream cheese, cubed
1/2 cup sour cream
1 cup shredded Monterey Jack cheese
1 green onion for top of cheese chopped
Chopped fresh cilantro for garnish
Tortilla chips or raw vegetables for serving
Instructions
Saute the green onions and poblano pepper in the oil until tender, about 5 minutes over medium heat.
Add the cream cheese, sour cream, tomato, green chilies, jalapeno pepper and cumin to the green onion mixture. Stir to combine until mixed thoroughly combined. Stir in half of the cheese. Pour into a greased baking dish. Top with remaining cheese. Top with green onions.
Bake at 425 for 20 - 25 minutes until hot and bubbly. Top should be lightly browned. Garnish with fresh cilantro. Serve with chips or raw vegetables.
This was a seasoned pork carne asada mixture the grocery store meat counter sells. I cooked it on the grill and added poblano peppers, red pepper, onions and jalapeno peppers with a touch of cumin. My friends husband made pinto beans and she made guacamole. I also served a spicy corn dish that tasted like Mexican street corn that I will share the recipe for soon. It is sure to become a new family favorite recipe, it was a hit here.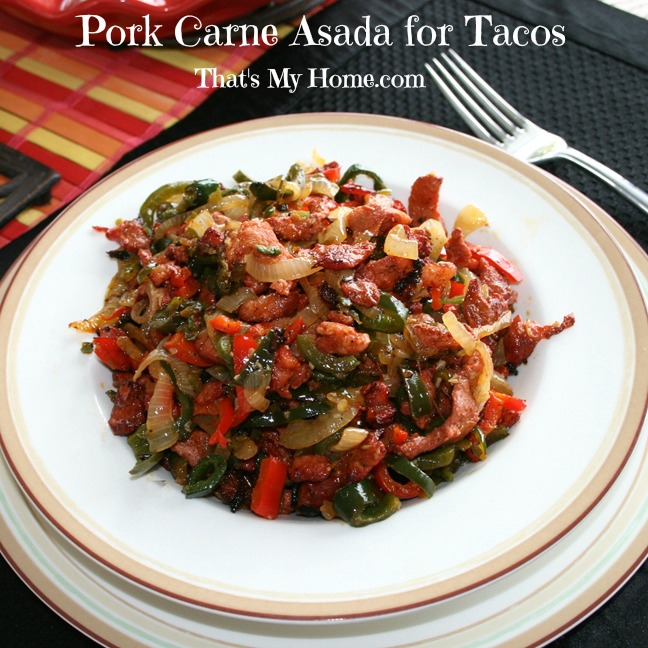 Want a bite?
We also had Strawberry Margarita Pie for dessert with a Pretzel Lime Crust that I will be sharing over on a friends blog next week. I'll share the link when it posts because it was to die for…..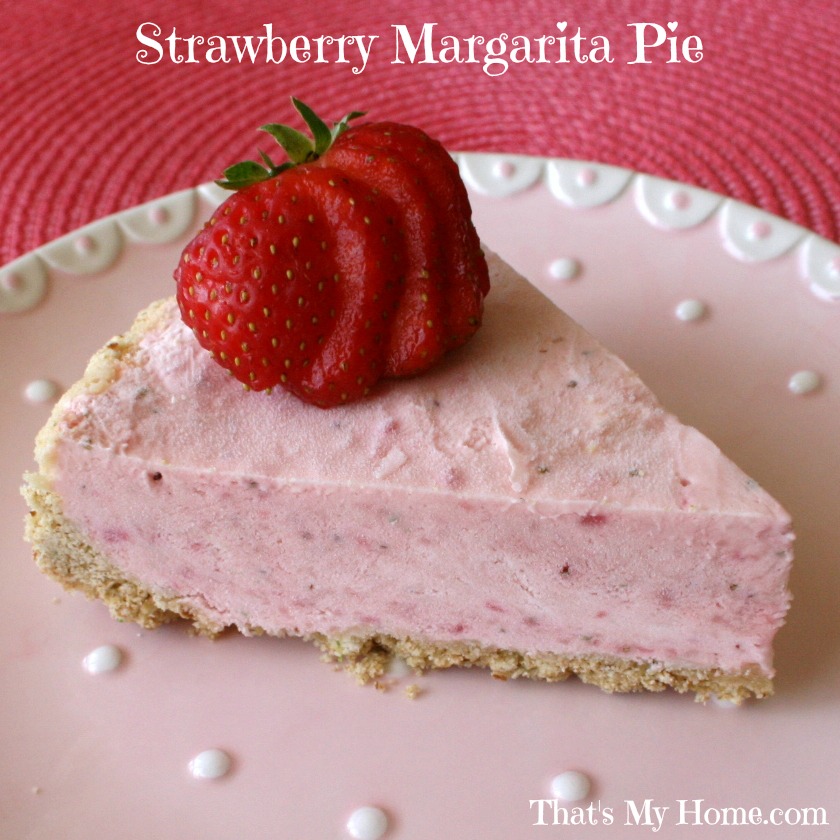 Maybe you'd like to try one of our other appetizer recipes?
Roasted Cranberry Crostini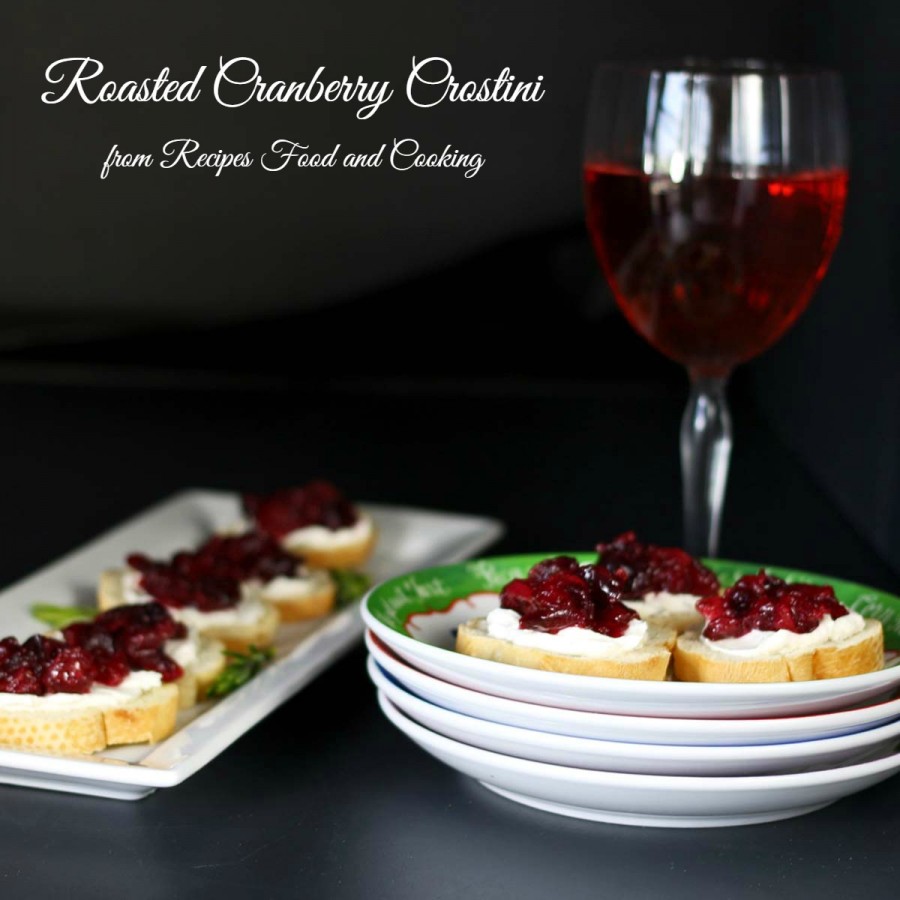 Watermelon Cups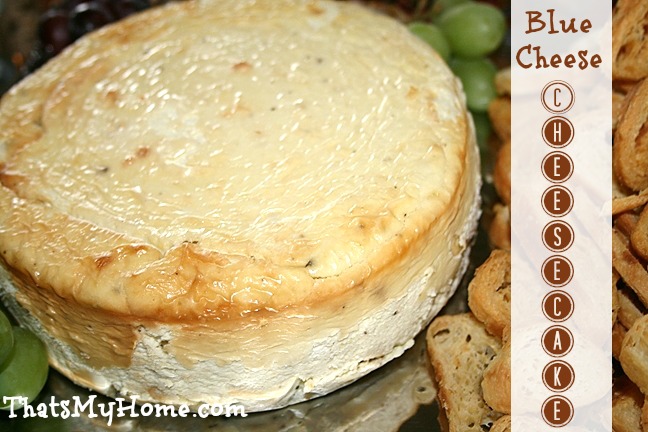 Pin It!