Pressure Cooker Cabbage Rolls
We have fallen in love with these Pressure Cooker Cabbage Rolls and they cook in just 20 minutes! Have you jumped on the Pressure cooking or Instapot cooking trend yet? If you haven't, why not? It makes preparing dinner so fast and it cooks in one pot. My pressure cooker is made by Cusinart but there are many different pressure cookers on the market today. I've seen huge Instapot groups on Facebook so there is no shortage of recipes for them.
You might want to double the recipe, I've already been asked to make them again.
Gather together your ingredients.
2nd layer of cabbage rolls on top of chopped cabbage. I love adding the chopped cabbage to the cabbage rolls. It cooks up so tender and makes it so there is no shortage of cabbage. It always seems to me just one leaf of the cabbage just isn't enough. Then you pour the tomato mixture over all. Cook on Low Pressure.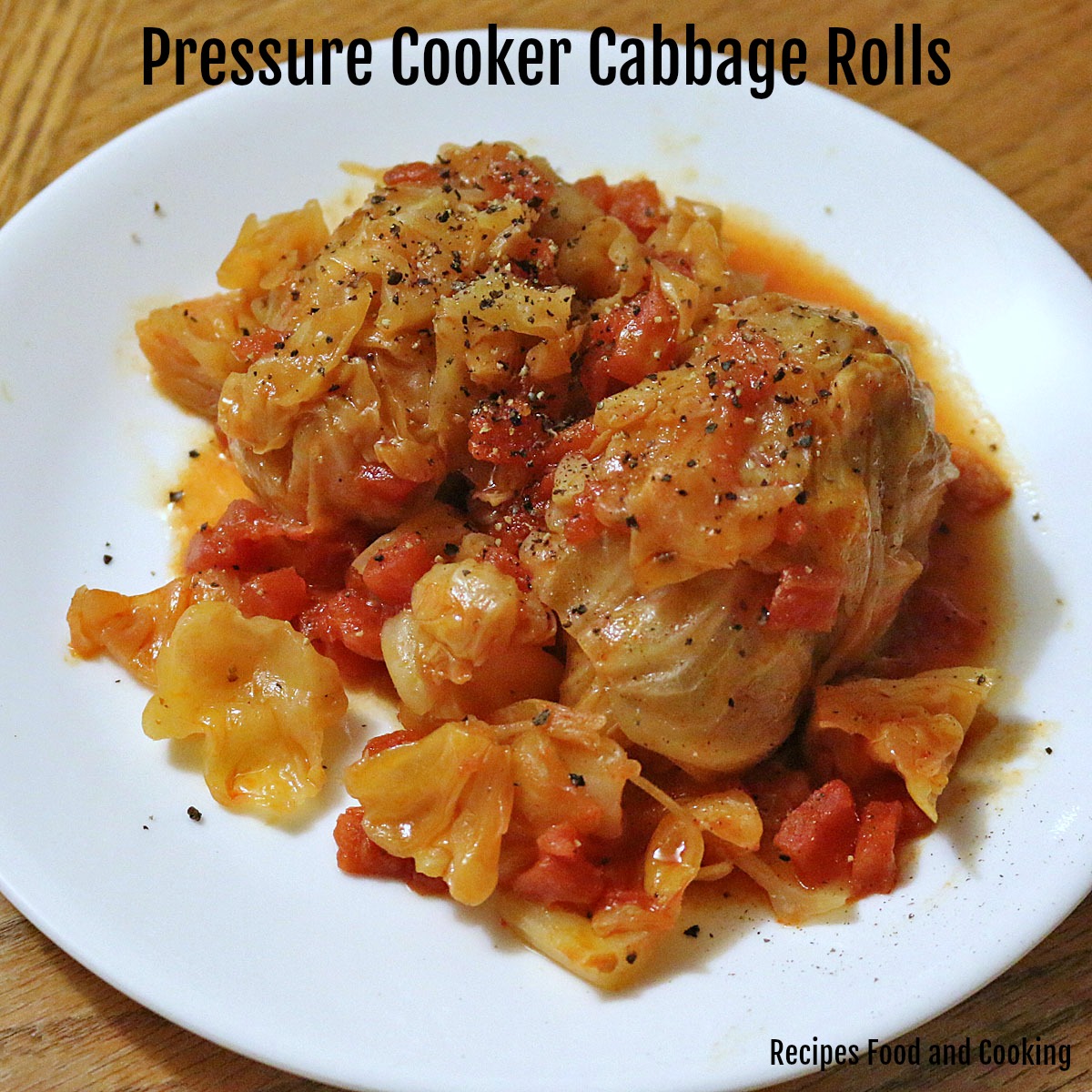 Ready for a bite?  I usually serve these with mashed potatoes.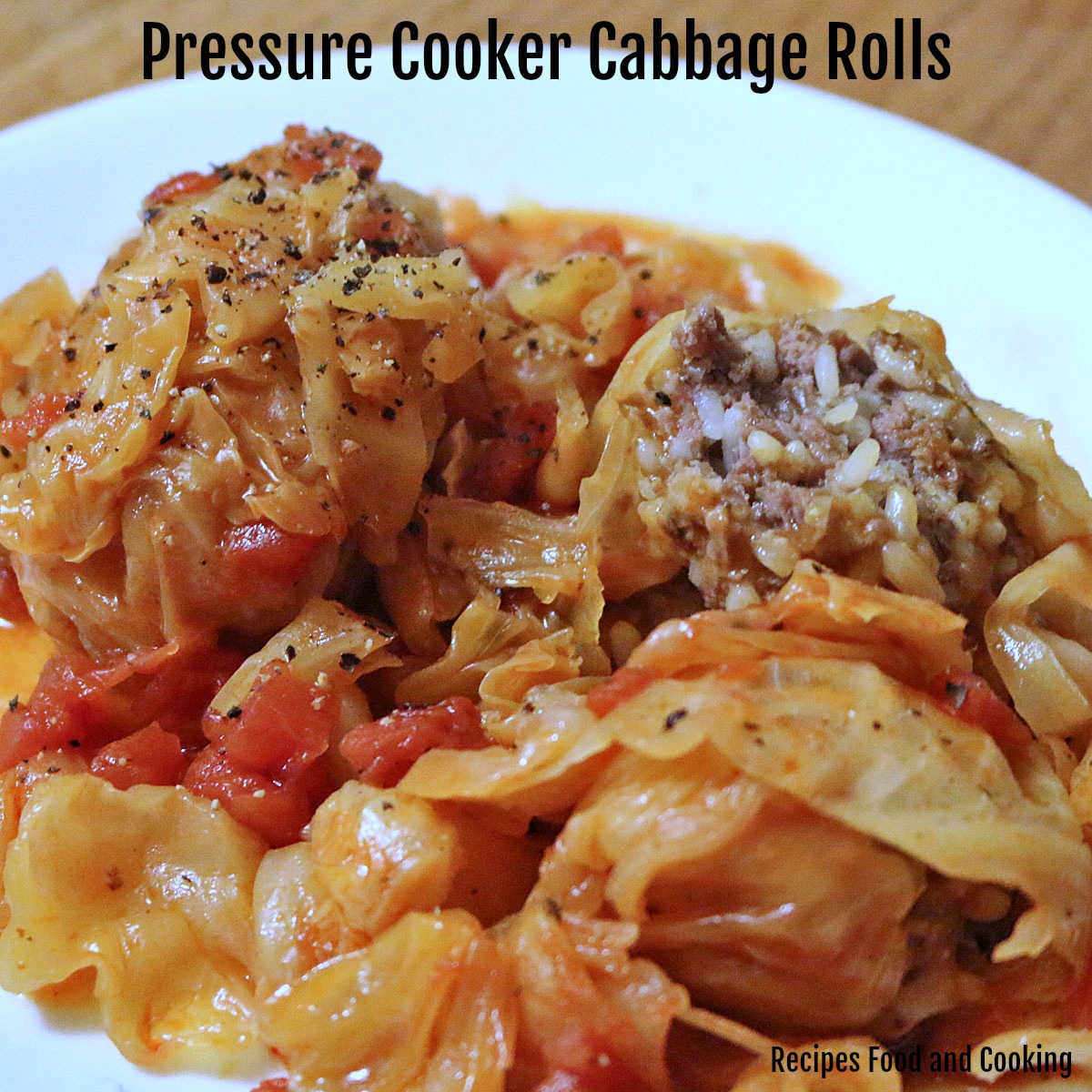 Pressure Cooker Cabbage Rolls
Author:
Mary Ellen @ Recipes Food and Cooking
Recipe type:
Pressure Cooking, Beef
Prep time:
Cook time:
Total time:
Pressure Cooker Cabbage Rolls are cooked in 20 minutes. Making cabbage rolls has never been easier! Ground, beef, sausage and cabbage in a tomato sauce.
Ingredients
1 lb. ground beef
1/2 lb. sausage
1/2 cup regular raw rice (I used Uncle Ben's)
1 cup chopped onions
3 lbs. cabbage
2 cans tomato soup
1 14.5 can petite tomatoes
3 tablespoons vinegar
salt and pepper
Instructions
Cut the core out of the cabbage. Place cabbage in a pot large enough to hold it with a lid on. Add several inches of water. Cover and turn on heat. Check about 5 minutes after you see the steam from the pan. If leaves look blanched put the head of cabbage under cold water. Remove outside leaves. Drain.
In a large bowl add the ground beef, sausage, onions, rice, salt and pepper. Mix together until combined.
Place a half cup of the meat mixture on one of the cabbage leaves. (I cut the thick part of the core off) Roll up meat mixture in the cabbage leaf.
Spray the insert with cooking spray. Layer the cabbage rolls on the bottom of the pan. When the first layer is complete salt and pepper the rolls. Sprinkle some of the vinegar on top.
Chop the remaining cabbage into bite size pieces. Add half to the top of the cabbage rolls. Repeat this step again.
Mix together the tomato soup and petite diced tomatoes. Pour over cabbage rolls.
Set to low pressure and cook for 20 minutes.
Let set 10 minutes before opening pressure cooker. Serve.
Notes
These cabbage rolls freeze well if they last that long.
Maybe you'd like to try one of our other pressure cooking recipes?
Pressure Cooker Carnitas Lettuce Wraps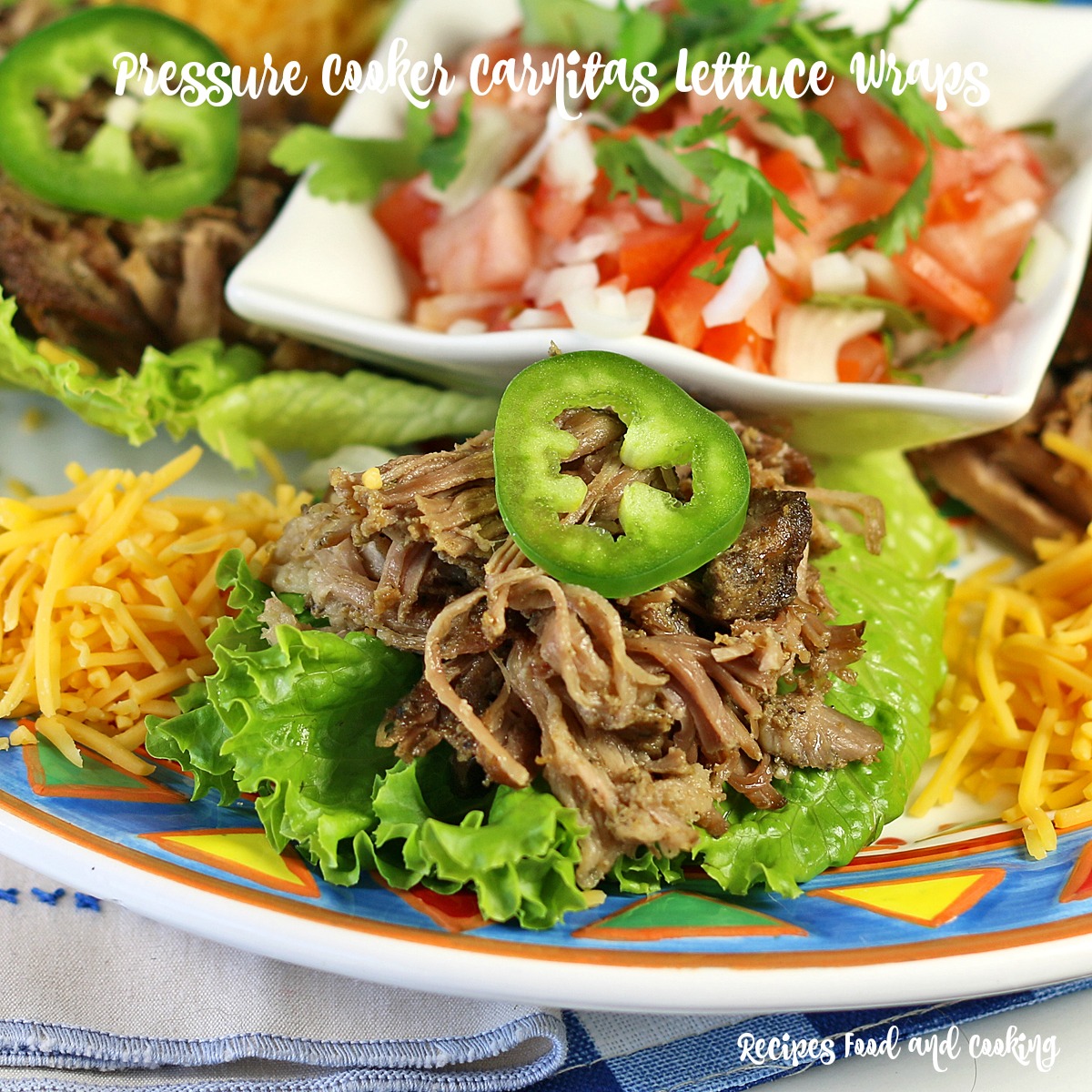 Pressure Cooker Italian Chicken Soup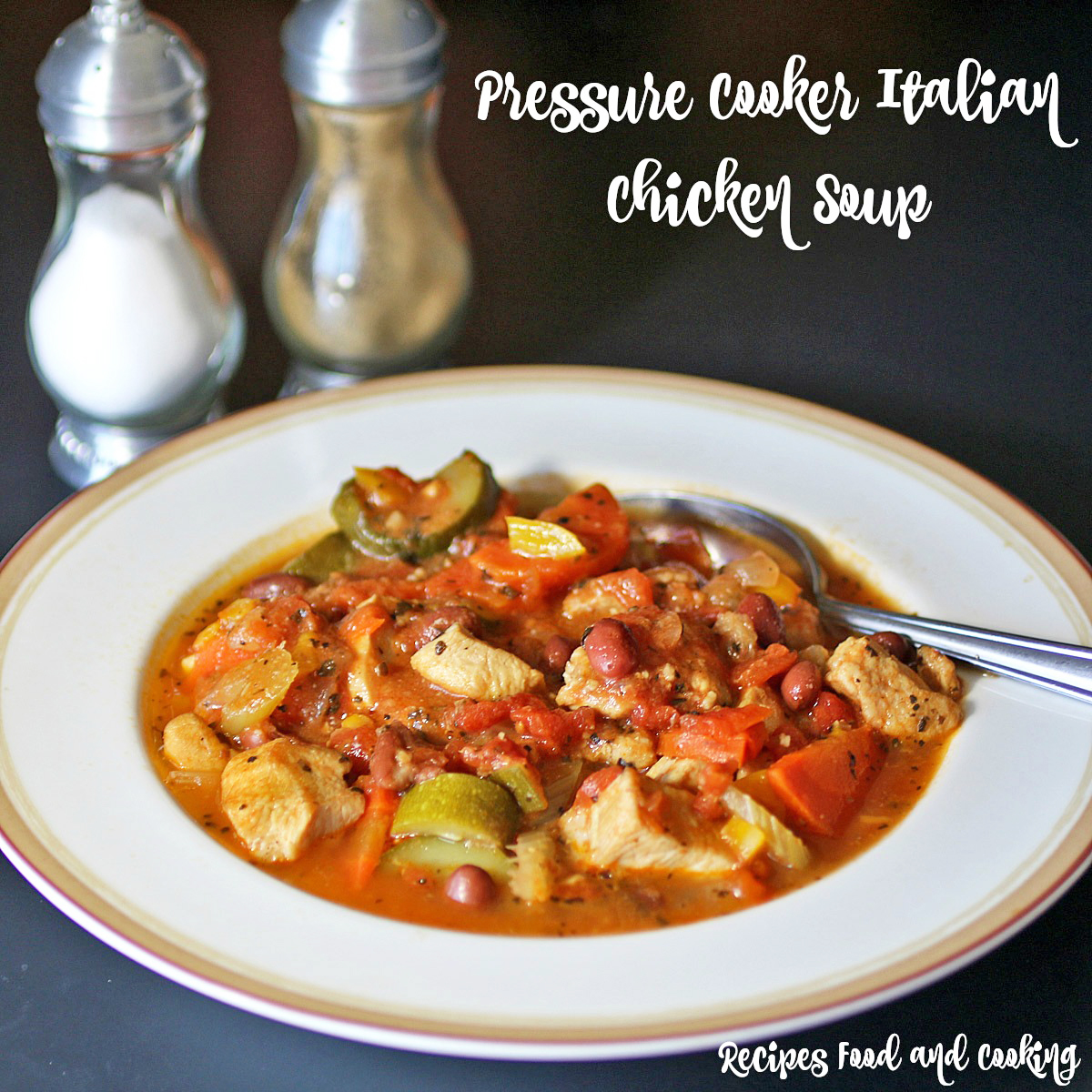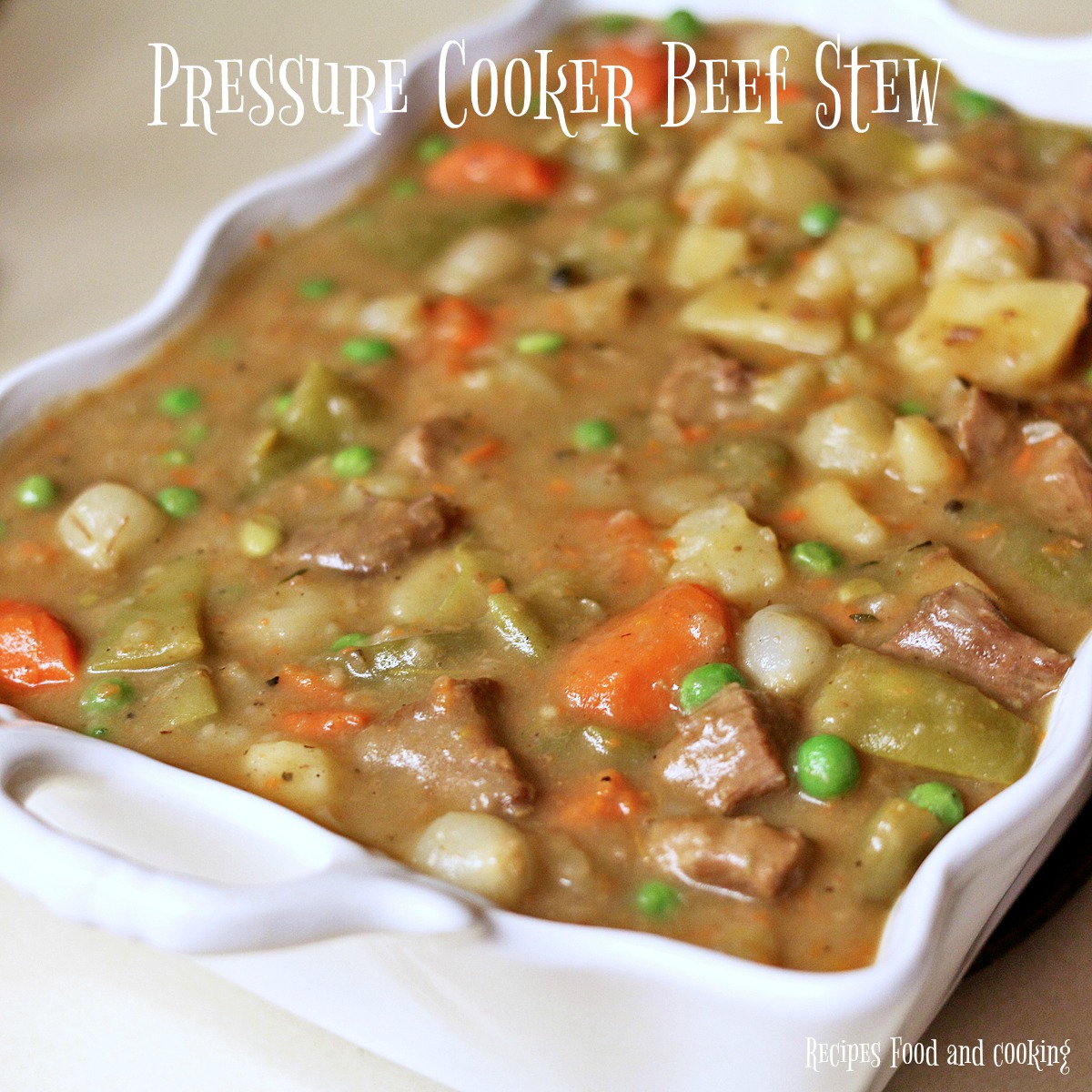 Pin It!