Chicken Marsala with Mushrooms
This is throwback to when I worked in professional kitchens. This was on the menu often. It can be made in less than 20 minutes and I love it served with egg noodles to soak up all of the delicious sauce it make.
I use Sweet Marsala for mine but most Chicken Marsalas are made with Dry Marsala. Your choice. Marsala is a wine from Sicily. It is known as a "fortified wine", meaning that a spirit such as brandy has been added to it. This also helped to extend the life of the wine.
Traditionally butter is added at the end of the cooking time. Remove the chicken to a serving dish.  Add cold butter a tablespoon at a time off of the heat. For this recipe I would use 4 tablespoons of cold butter. Swirl the butter in the pan until it melts.Then add the remaining cold butter a tablespoon at a time. For calories sake I rarely add it now but do love it in the sauce. I used portabellas in this because that is what I had. You can use just regular mushrooms, which I usually do and the mushrooms won't be as dark.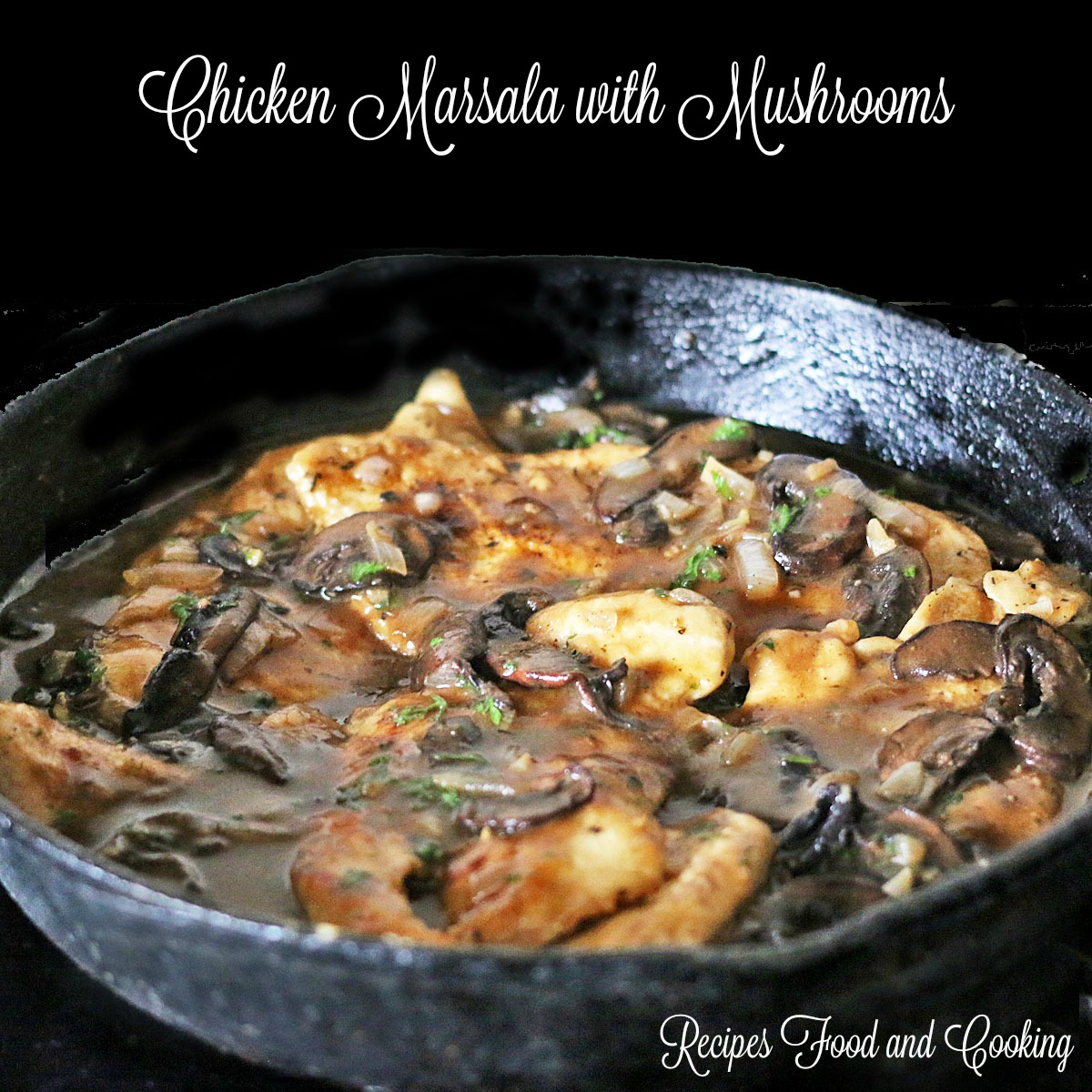 Chicken Marsala with Mushrooms
Author:
Mary Ellen @ Recipes Food and Cooking
Prep time:
Cook time:
Total time:
Thin chicken cutlets in a Marsala and mushroom sauce.
Ingredients
1 1/2 lbs. thin cut chicken breasts
8 oz. mushrooms
2 - 3 tablespoons olive oil
1 cup diced onions
2 - 3 garlic cloves - minced
about 1/3 cup flour
1/2 cup chicken stock
1 teaspoon corn starch mixed with 2 tablespoons water
2/3 cup Marsala wine
2 tablespoons balsamic vinegar
2 tablespoons chopped parsley
Instructions
Put the 1/3 cup of flour on a piece of wax paper or a plate. Season well with salt and pepper.
Heat a large skillet and add the olive oil.
If you bought chicken breasts pound the pieces thin. Season lightly with salt and pepper. Dredge the pieces thru the flour. When the pan is hot add the chicken pieces, do not crowd. When browned but not cooked thru put them on a plate while you cook the remaining chicken.
When the chicken is cooked add another tablespoon of oil if needed and add the mushrooms to the pan. When browned stir in the onions with the garlic. When cooked add the chicken back to the pan.
Stir in the Marsala, chicken stock and balsamic vinegar.When it comes to a boil add the cornstarch and water. Add the parsley.
Maybe you'd like to try our recipe for?
Pressure Cooker Italian Chicken Soup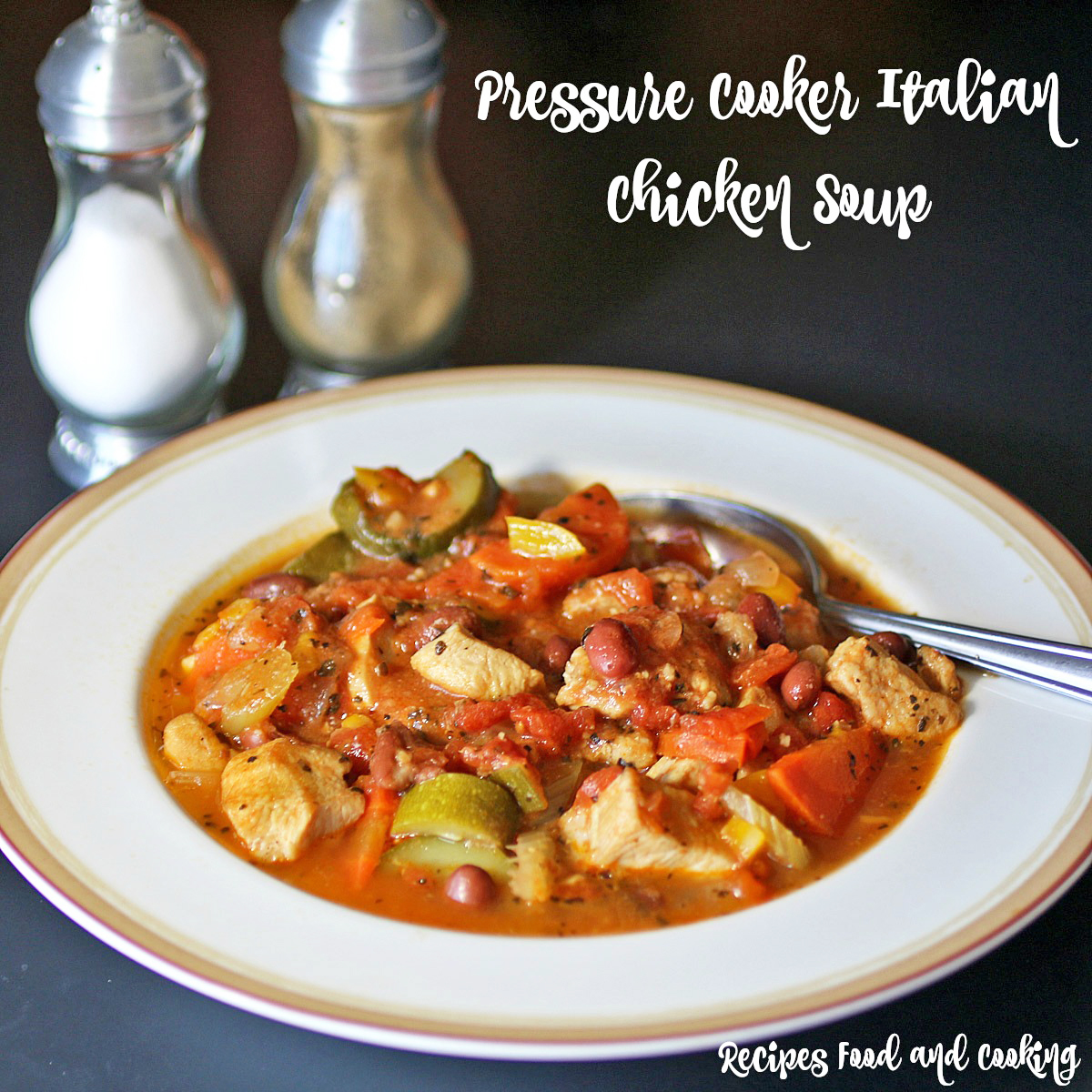 Uncle Bob's Chicken Paprika with Homemade Dumplings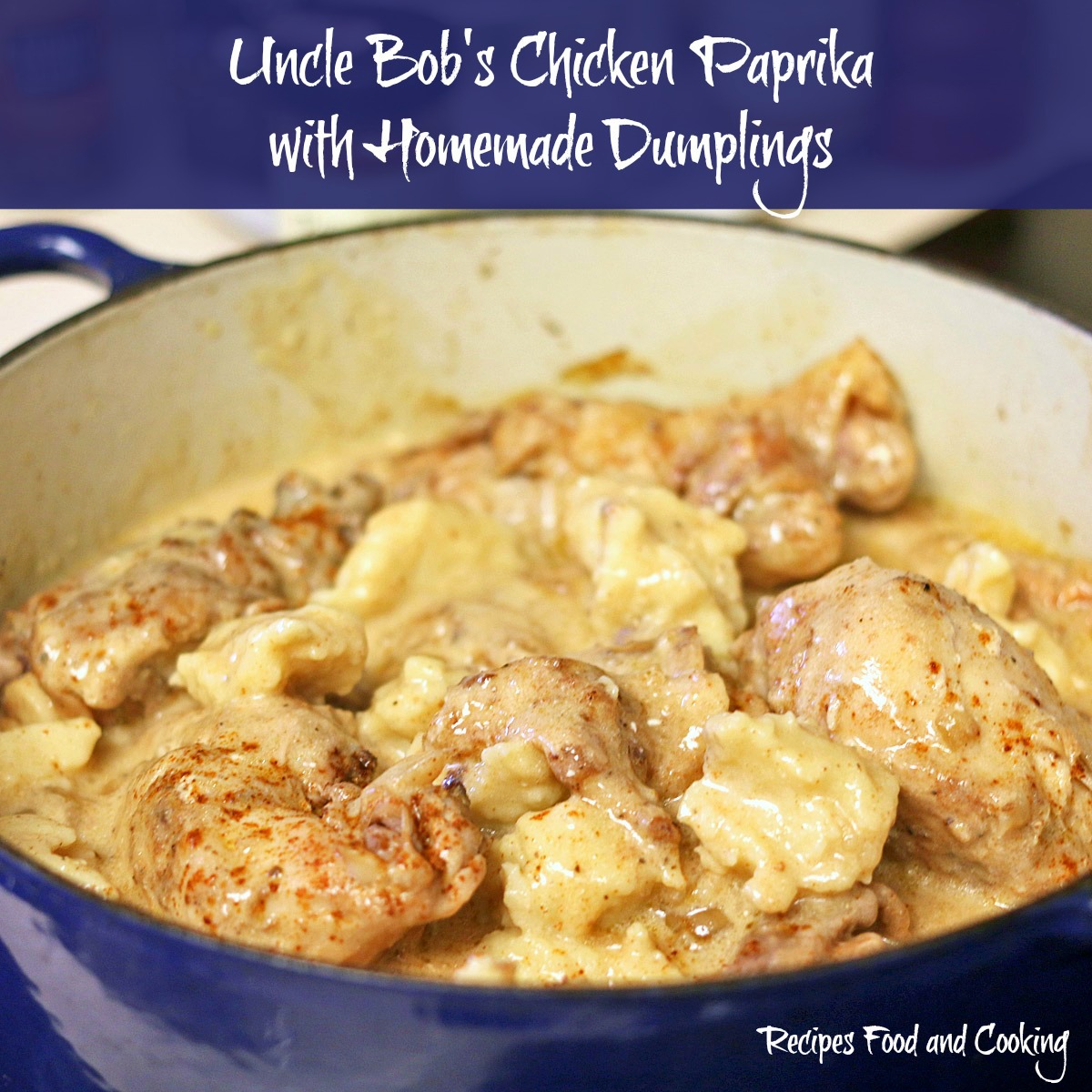 Chicken Cacciatori with Bell Peppers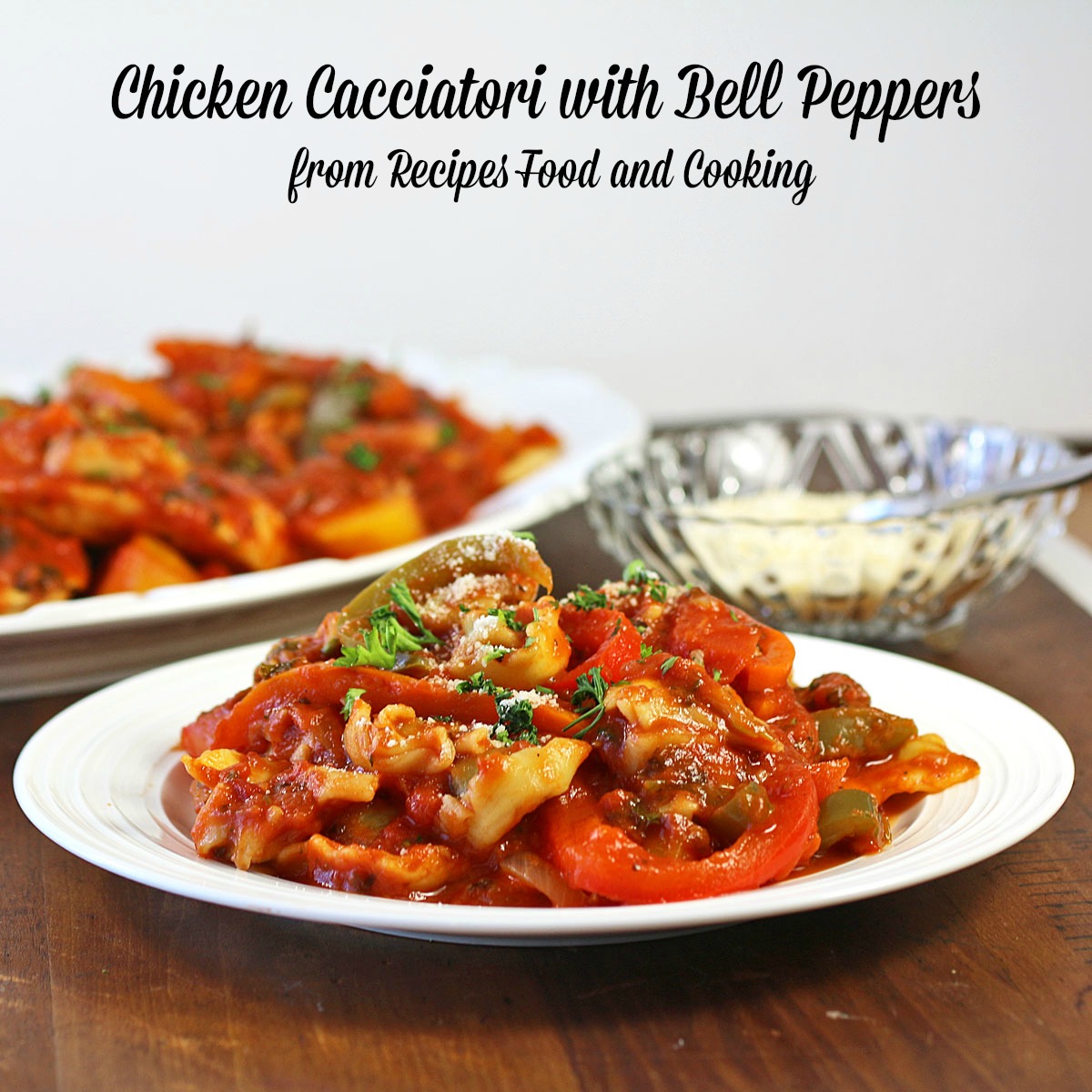 Pin It!