1000 Layer Chocolate Chip Cookies – full of bittersweet chocolate,
these are crispy, buttery cookies.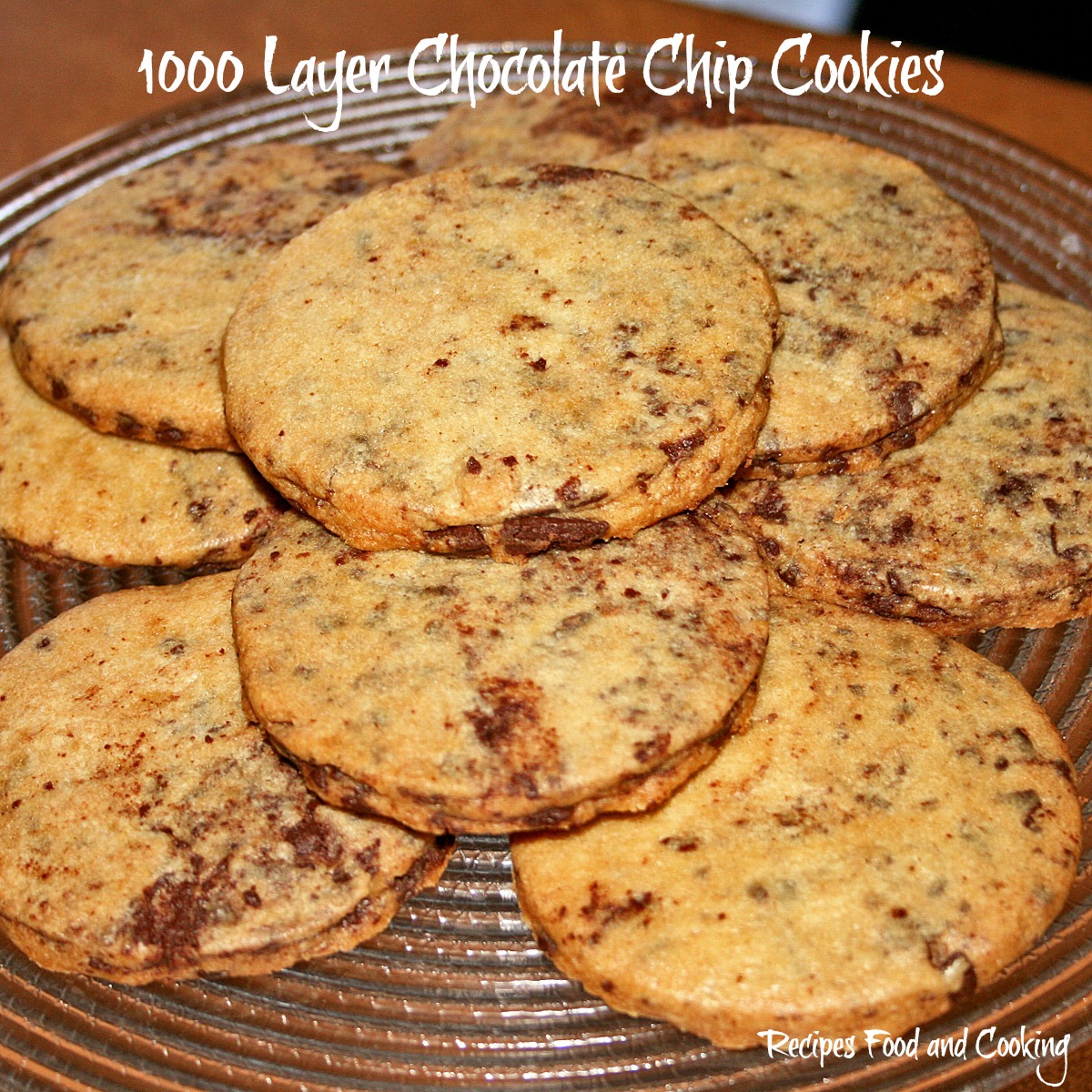 1000 Layer Chocolate Chip Cookies
How's that for a name? They really don't have 1000 layers but they do have layers. Instead of adding the chocolate and folding it in you are going to add it after you mix up the dough and roll it out. The chocolate is also from a block of chocolate instead of chips. These cookies are crispy, buttery and full of chocolate in every bite. I made these when a friend came down last summer and she swears this is the best chocolate chip cookie she ever ate.
Freeze the chocolate piece, it makes it easier to make the chocolate chards. Don't handle the shards any more than you have to, the warmth of your hands will melt the chocolate. You don't have to put the cookies back in the refrigerator if you don't want to after cutting the cookies. I do it to allow the butter to firm back up a little. I  think that any cookie that has a high butter content benefits from this step. It keeps the butter from oozing out of the cookie while baking. The warmer a dough gets when you have a high butter content the more likely it is this will happen.
1000 Layer Chocolate Chip Cookies
Author:
Mary Ellen @ Recipes Food and Cooking
Recipe type:
Cookies, Dessert
Prep time:
Cook time:
Total time:
1000 Layer Chocolate Chip Cookies - full of bittersweet chocolate, these are crispy, buttery cookies.
Ingredients
2 1/4 cups all-purpose flour, plus more for the work surface
3/4 teaspoon baking soda
3/4 teaspoon salt
1 cup butter, at room temperature
3/4 cup packed dark brown sugar
3/4 cup granulated sugar
4 large egg yolks, at room temperature
1 teaspoon vanilla
9 ounces bittersweet chocolate
Instructions
Preheat the oven to 350 degrees. Spray you cookie sheets or line with parchment paper.
Beat the sugar and butter together until light and fluffy, about 3 minutes.
Add the egg yolks one a time and blend thoroughly before adding another one. Add the vanilla.
Whisk together the flour, baking soda, and salt. Add to the butter mixture. Mix until combined.
Divide the dough in 3 pieces. Pat them into a 4-by-6-inch rectangle on parchment paper or saran wrap. Wrap dough and refrigerate for 30 minutes.
Chop the chocolate into shards.
Place one of the dough pieces on a lightly floured surface. Place half of the chocolate on one of the dough pieces. Top with the second dough rectangle. Add remaining chocolate. Top with remaining piece.
Roll out (if chocolate falls out, just stick it back in the dough. Lightly flour the top of dough. Roll it out to just about 1/4 inch thickness.
Cut out in 2 inch rounds and place on the cookie sheets 2 inches apart. Gather the dough back together and roll back out and cut the rest of the cookies. Refrigerate the cookies again for about 15 minutes.
Bake until the cookies are set, 12 to 15 minutes. Let the cookies cool slightly on the baking sheet. Place on a wire rack to cool. Store in an airtight container.
Notes
Recipe adapted from Sarah Copeland's "The Newlywed Cookbook."
Maybe you'd like to try another one of our chocolate chip cookie recipes?
Thin and Crispy Chocolate Chip Cookies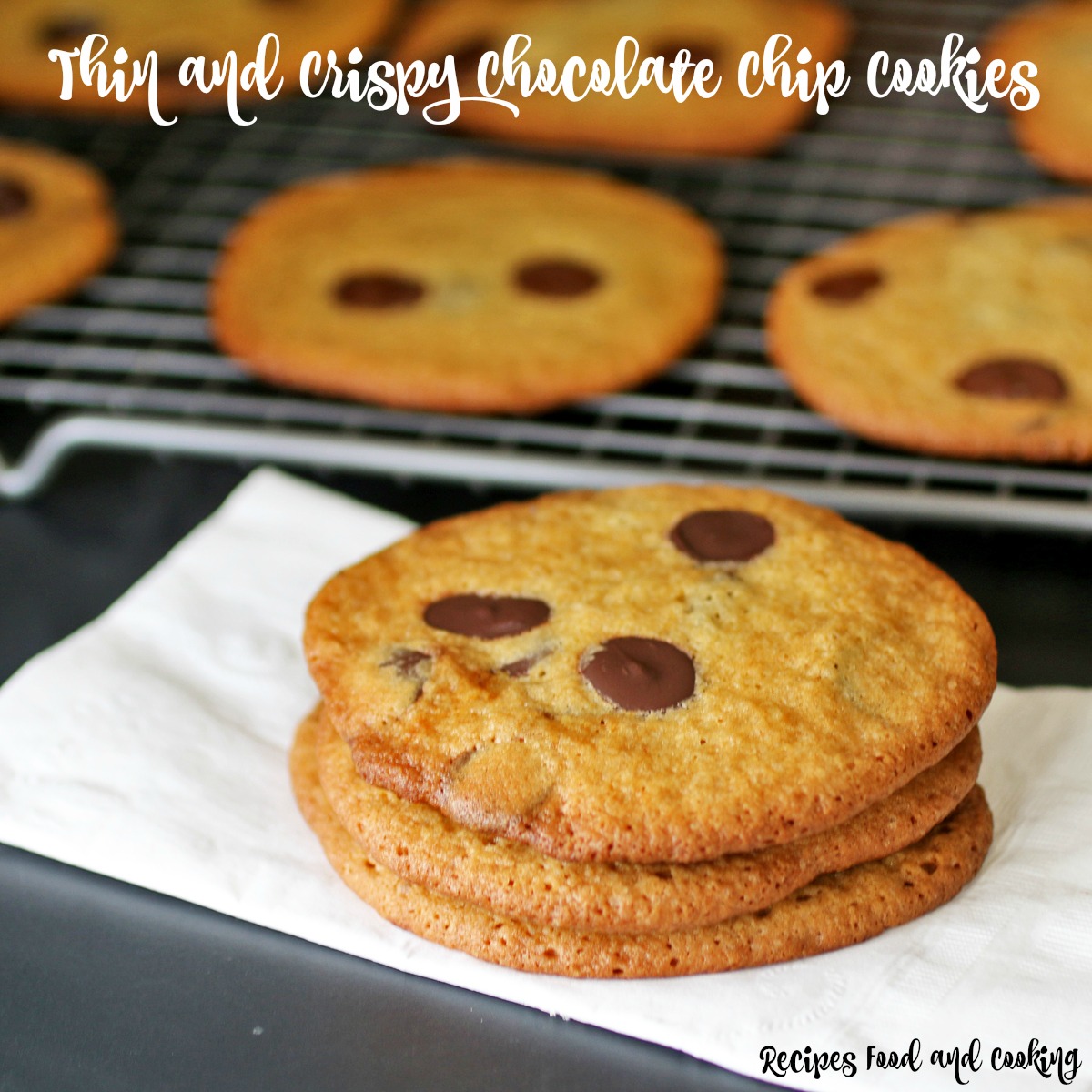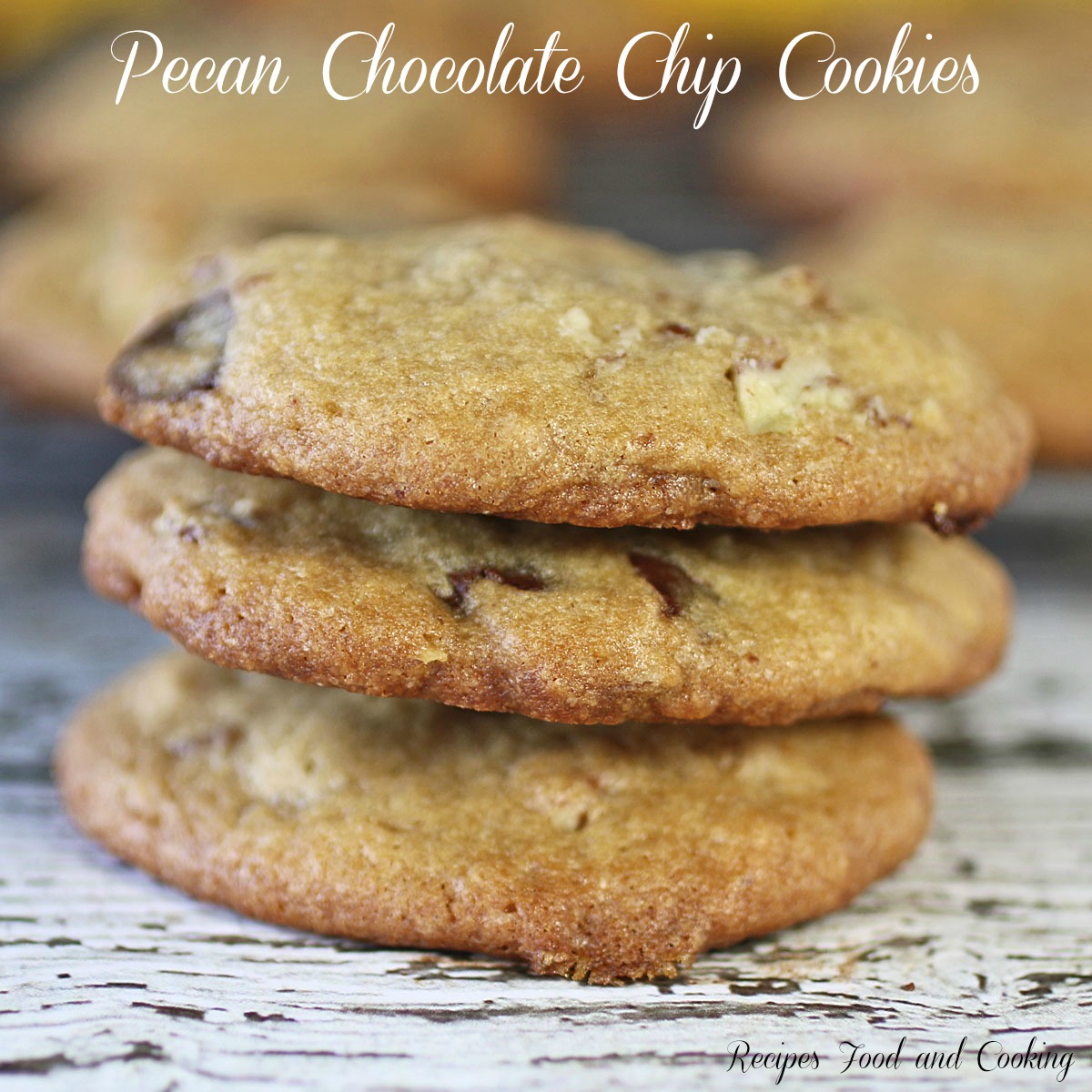 Deep Dish Chocolate Chip Blondies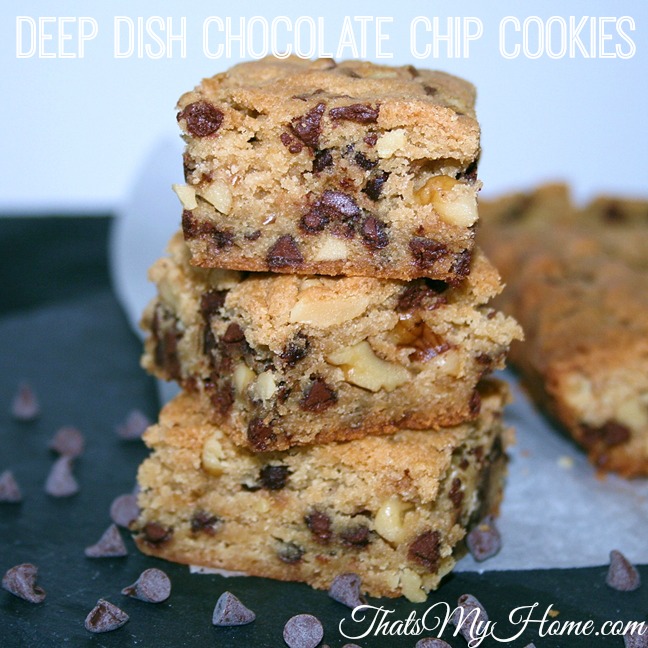 Pin It!