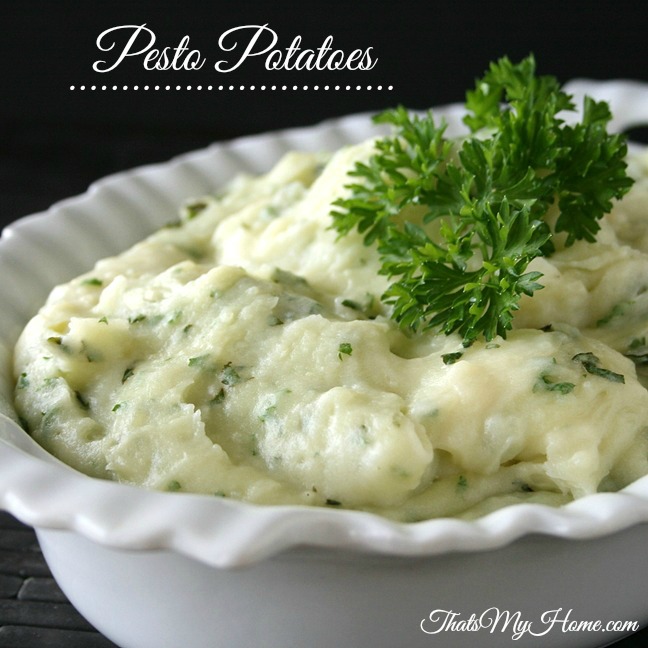 Pesto Potatoes
I made these potatoes last night to go with a meatloaf dinner I was making. I love mashed potatoes with meatloaf and these flavored mashed potatoes are perfect with it. I am one of those people who either wants gravy on my mashed potatoes or a flavored mashed potato like this one fits the bill. I didn't even miss not having gravy. These are easy to make as you are going to just make your regular mashed potatoes and then I added fresh basil, parsley, garlic and a little Gruyere cheese along with the milk and butter I would normally use.
 Do you know one of the secrets to fluffy, mashed potatoes? I learned that after my potatoes are cooked and drained that if I put the pot back on the stove over really low heat to dry them it makes a huge difference. It only takes a minute or two but the trick is to remove the excess water left on the potatoes. Proceed with your recipe as you normally would at this point.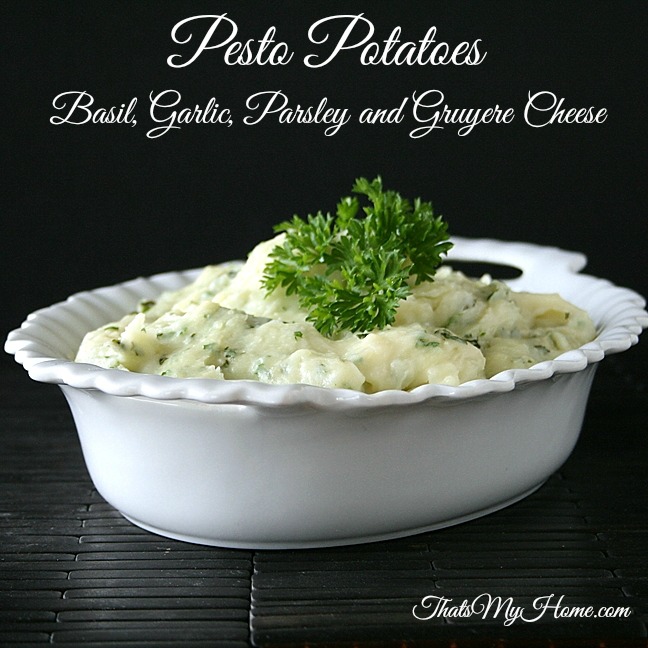 Pesto Potatoes
Recipe type:
Side Dish, Vegetable
Prep time:
Cook time:
Total time:
Pesto Potatoes are made with mashed potatoes, gruyere cheese, basil, parsley and garlic.
Ingredients
6 - 8 potatoes
salt
1/2 cup milk - approximately
4 oz. gruyere cheese
handful fresh basil (about 1/4 cup)
handful fresh parsley (about 1/4 cup)
2 garlic cloves minced
1 tablespoon butter or olive oil
salt and pepper
Instructions
Peel and cut potatoes in half. Cover with water and bring to a boil. Cook over medium heat until the potatoes are tender. Drain well. Put back in pan and put over the heat for a minute more to kind of dry the potatoes.
Mash the potatoes using an electric mixer. Add enough milk to make the potatoes light and fluffy.
In a food processor, grate the gruyere cheese, throw into the mashed potatoes. Add the butter and let it melt. Add the garlic, parsley and basil to the food processor and process it until it is evenly chopped into small pieces. Add it all immediately to the mashed potatoes. Mix everything in to thoroughly combine.
Put the mixture into a greased ovenproof serving bowl. Bake at 350 degrees for 15 minutes.
 Maybe you'd like to try our recipe for?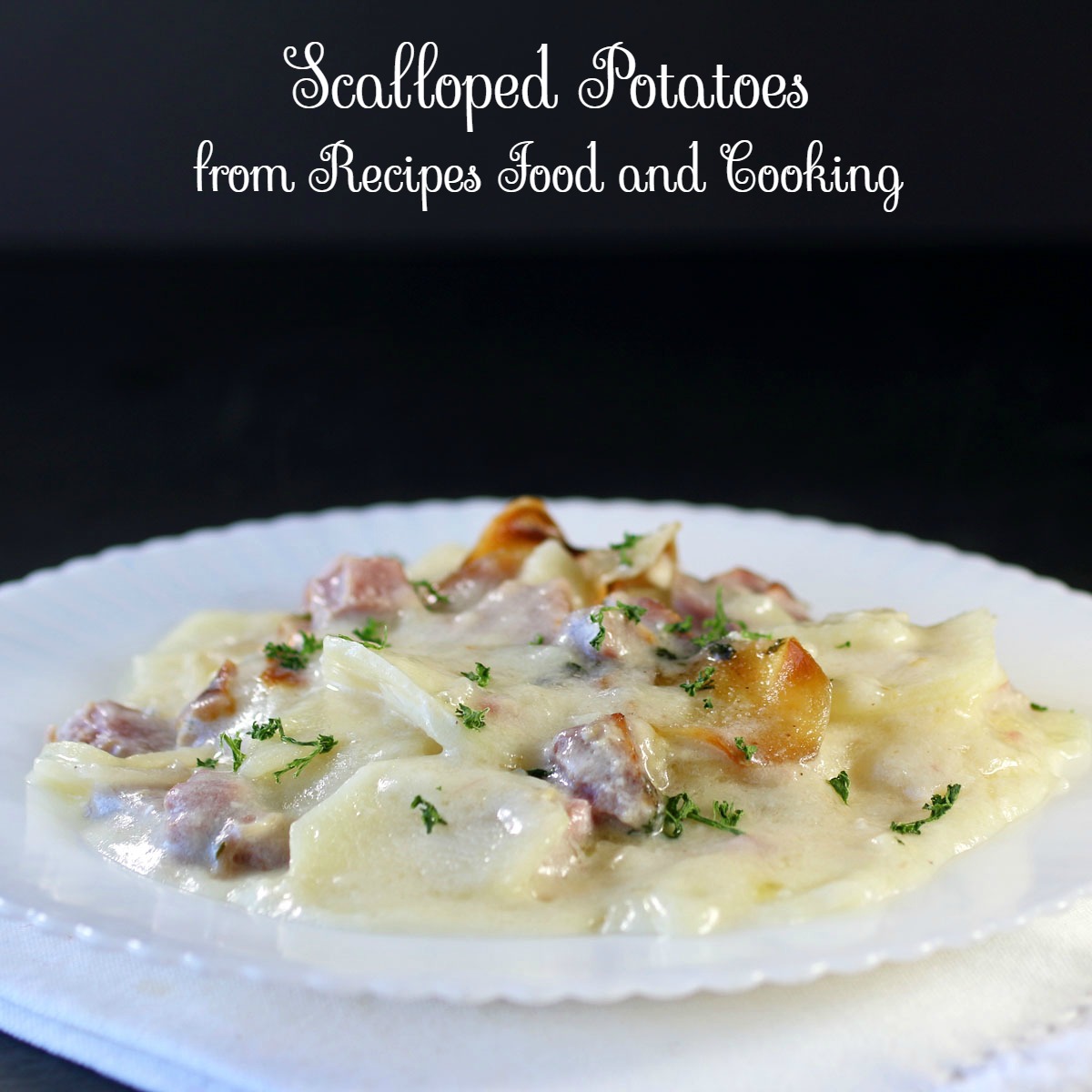 Baked Stuffed Greek Potatoes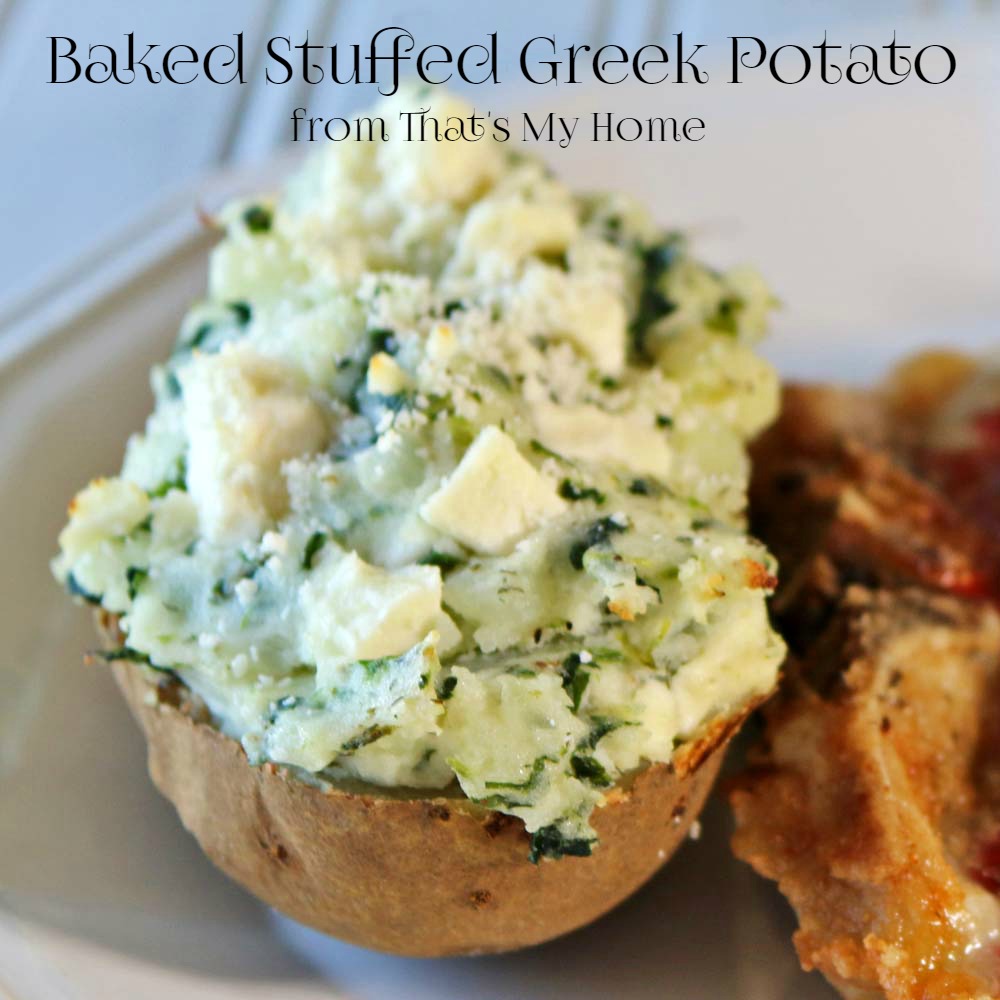 Pesto Grilled Potatoes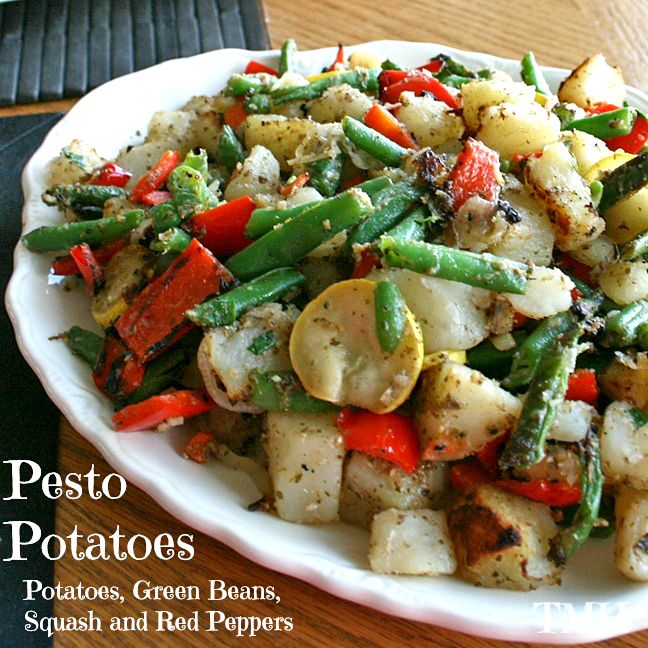 Pin It!