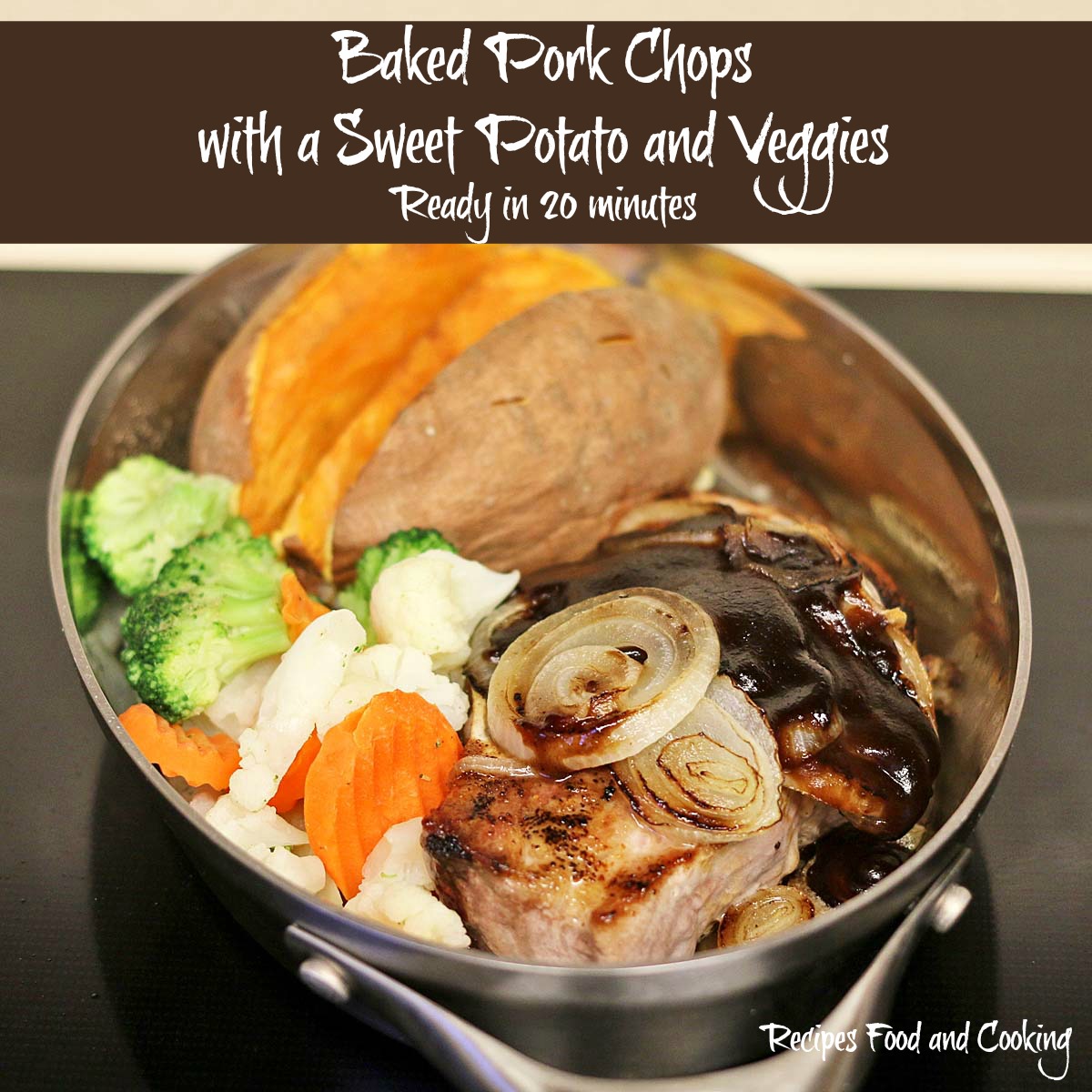 Baked Pork Chop with a Sweet Potato and Veggies
One of the hardest things is cooking for one person. Changing my diet and trying to eat healthier means changing the way I have cooked all of my life. It's not an easy thing to do when you are, well older than dirt as I tell the kids.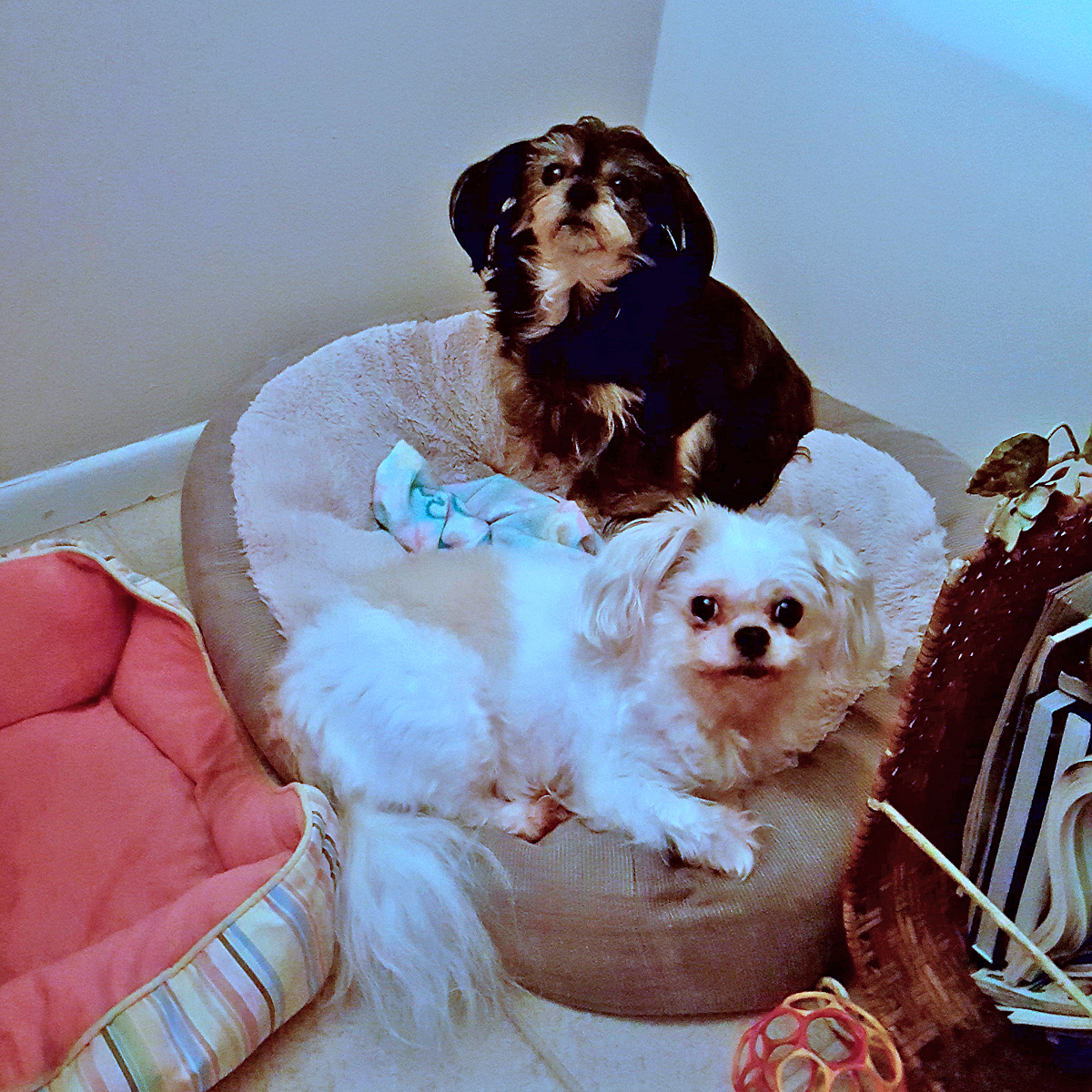 This was a rare moment last night when they were in their bed together
and let me take a picture of them.
I loved making this dinner today and it was done in 20 minutes with about 5  – 7 minutes in the kitchen. First I put my sweet potato in the microwave after poking it a few times with a fork for 5 minutes. Yes that is a big sweet potato but in my defense I always buy big ones because I have found Lola and Chloe love sweet potatoes as much as I do. In fact they like lots of vegetables including salads so I always make some for them.
I used a one inch thick pork chop and quickly browned it in a pan on the stove while I sliced an onion up into the pan. Put the pork chop with the onions in an ovenproof pan and top with barbecue sauce. Remove the sweet potato cut it and put it in the pan with the pork chop sliced open. I sprinkled mine with a tiny bit of cinnamon sugar and skipped the butter. Bake for 15 minutes at 350 degrees. I had some frozen steamed vegetables in the freezer which I cooked covered in the microwave for 4 minutes.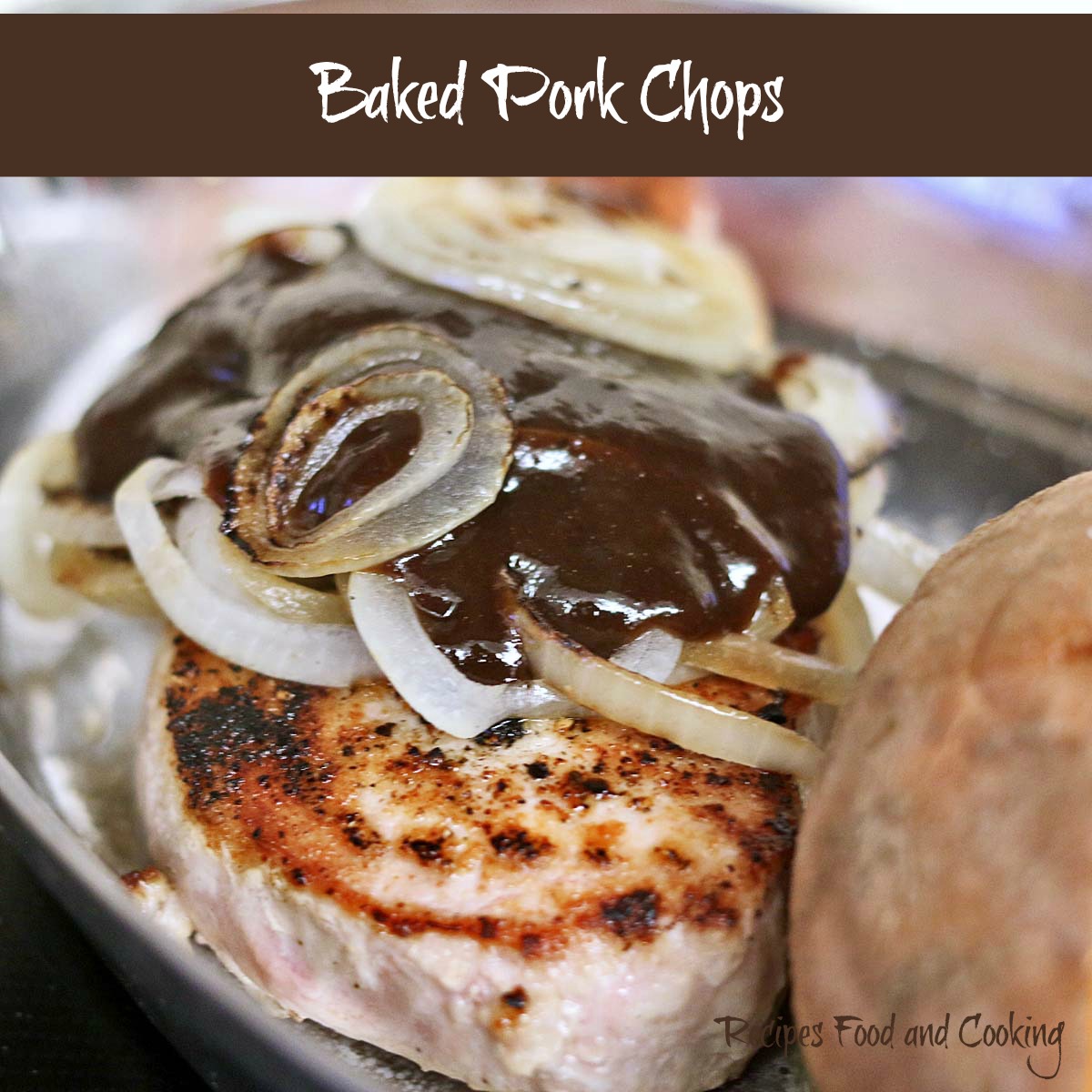 This is what it looked like going into the oven. Notice that beautiful sear on the pork chop. Be sure to dry off the pork chop on a paper towel before adding the seasonings to it. I get my pan really hot with a teaspoon of oil and then leaving the burner on high quickly sear the pork chop.
Be sure to use a thick cut pork chop for this dish otherwise it could dry out. This one was tender and juicy, good with every bite. One of the things I do  to entice me to spend the time to make a dinner for just me is to shop at the local butcher shop. I can find cuts of meat that might not be available in a grocery store. I will buy several of these chops when I buy them then come home and freeze them.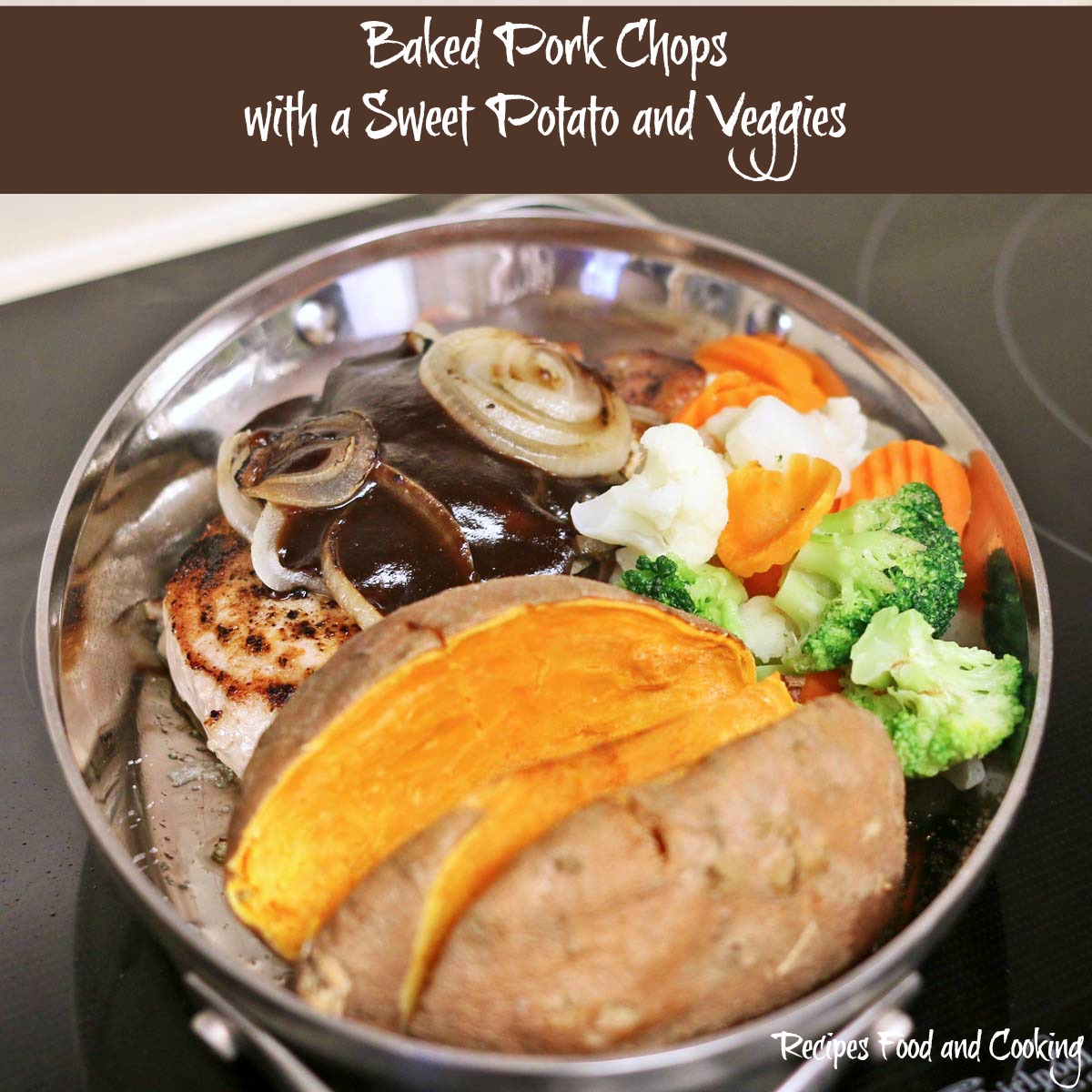 Be sure to come back for more cooking for one recipes that I'm going to be adding regularly this year. We all need to eat better and this recipe will be fail proof for even someone who says they can't cook.
Baked Pork Chop for One!
Author:
Mary Ellen @ Recipes Food and Cooking
Recipe type:
Pork, Main Dish, Cooking for one
Prep time:
Cook time:
Total time:
Baked pork chop with onions and smothered in barbecue sauce. Served with a sweet potato and steamed vegetables.
Ingredients
I center cup pork chop 1 inch thick
1/2 small onion sliced
barbecue sauce
1 teaspoon oil
salt
pepper
garlic powder
Served with:
sweet potato
cinnamon sugar or butter
steamed vegetables
Instructions
Wash the sweet potato and prick a few times with a fork. Put in the microwave for 5 minutes.
Place the pork chop on a paper towel and blot to dry. Add seasoning to one side. Put a saute pan on the stove to sear the pork chop on high. Put the seasoned side down in the pan when it is hot and season the top side. It will brown in about 2 minutes on high heat. Flip it over and do the same to the other side.
Peel a small onion. Cut into slices and add to the pan while the pork chop browns.
Spray a oven proof dish with cooking spray.
Add the pork chop to the dish and top with onions and some barbecue sauce. Cut the sweet potato open and sprinkle with a little cinnamon sugar if you have it or butter.
Bake at 350 degrees uncovered for 15 minutes.
While the pork chop is cooking in the last 5 minutes cook some steamed vegetables in the microwave. Mine took 4 minutes on a paper plate covered with a piece of paper towel. Season with salt and pepper.
Try our recipe for?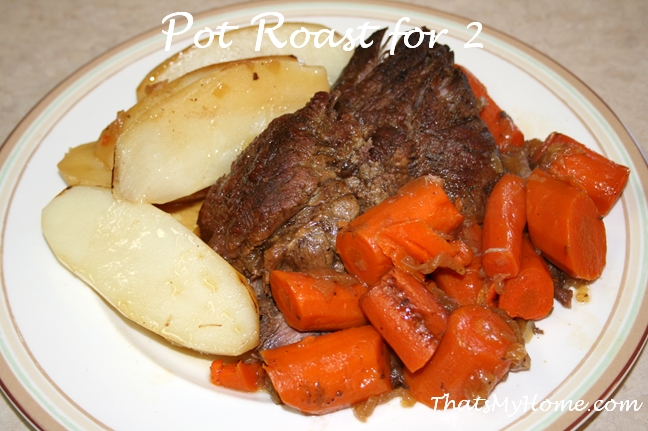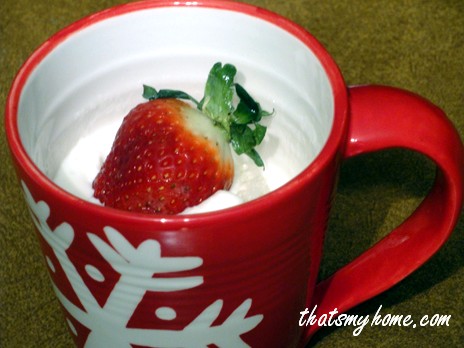 Pin It!