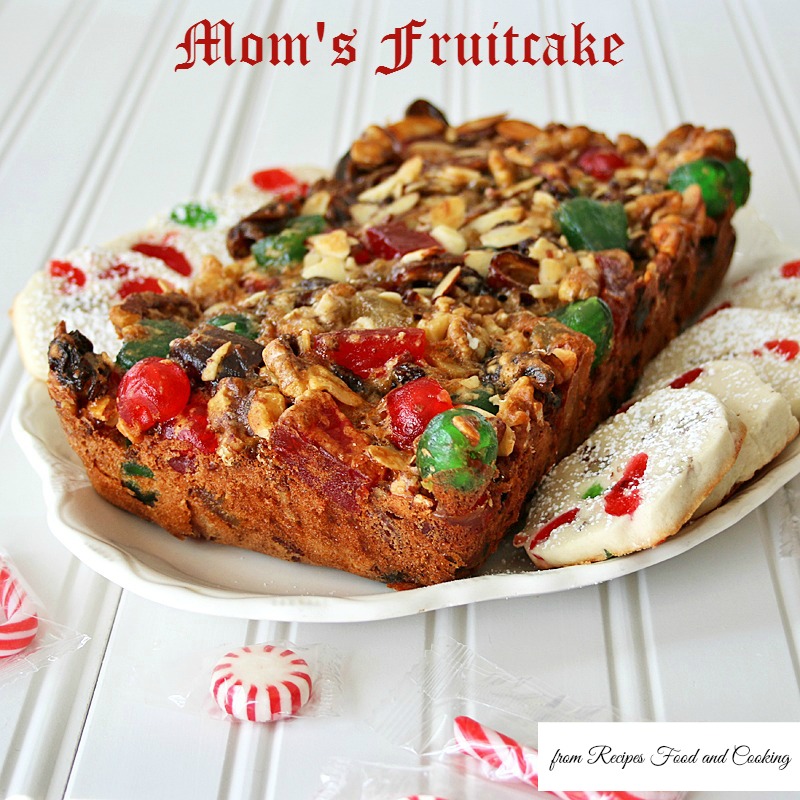 Mom's Fruitcake
So I can hear the groans as you read the title. I'm telling you this is a fruitcake that even those who say they hate fruitcake love once they get their first bite. What makes this one so different? The ingredients of course. This fruitcake is made with red and green cherries, yellow, red and green pineapples, raisins, dates, walnuts and almonds all enrobed in a lightly flavored brandy cake batter. My mom made me a fruitcake lover the first time she made this recipe. I've converted a few of my friends too!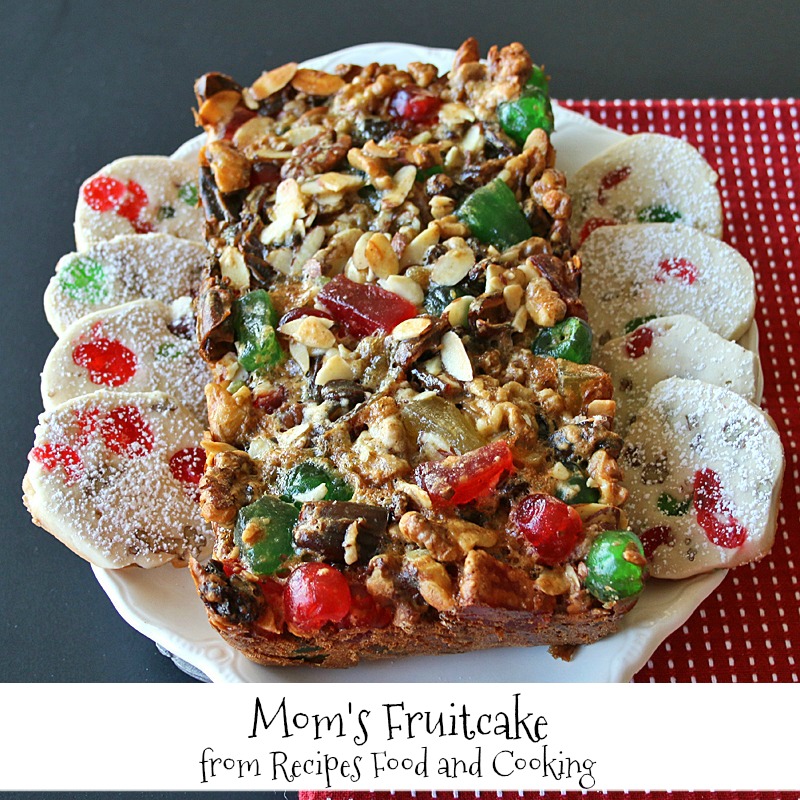 This fruitcake is so easy to make. You don't cut any of the fruits or nuts. You leave them whole and when you cut to serve the slices will be so pretty. This fruitcake has a light cake batter holding all of the fruits and nuts together. It took just less than an hour to bake the bread pan fruitcakes but the angel food one can take as long as 2 hours. My best advice to you is to watch it closely after that first hour. Because all ovens bake differently and with the cost of all of the ingredients, watch it carefully.
Mom's Fruitcake
Author:
Mary Ellen @ Recipes Food and Cooking
Recipe type:
Candies, Christmas
Prep time:
Cook time:
Total time:
Serves:
Yield: 1 angel food fruitcake or 2 bread pan fruitcakes
Fruitcakes bursting with candied cherries, candied pineapple, raisins, dates, walnuts and almonds.
Ingredients
8 oz. sliced almonds
3 cups walnuts (can also use pecans)
1 cup pitted whole dates
1 cup golden raisins
1 cup red cherries
1 cup green cherries
1 4 oz. container assorted candied pineapple
1 1/4 cups flour
1 1/4 cups sugar
1 teaspoon baking powder
1/2 teaspoon salt
7 eggs
1 oz. bottle brandy flavoring
Instructions
Preheat oven to 300 degrees.
Grease a 10 inch angel food pan or 2 loaf pans. Line bottom with parchment paper. Grease pan and paper.
Mix all of the dry ingredients together, set aside.
Add all of the fruits and nuts to a large bowl. Do not cut up fruits or nuts.
Beat the eggs with the brandy flavoring until light. Pour over the fruit and nuts, mix thoroughly.
Spoon into prepared pan. Press down firmly with your hands on the fruit. The batter won't cover the fruit.
Bake for angel food pan cake for about 2 hours. Check it after 1 hour and 30 minutes. A tester should come out clean. It only takes about a hour to bake the bread pan ones. Cool for 10 minutes and remove from pans. Cool completely. Wrap in saran wrap and then in foil. Refrigerate until ready to serve.
Maybe you'd like to try our recipe for?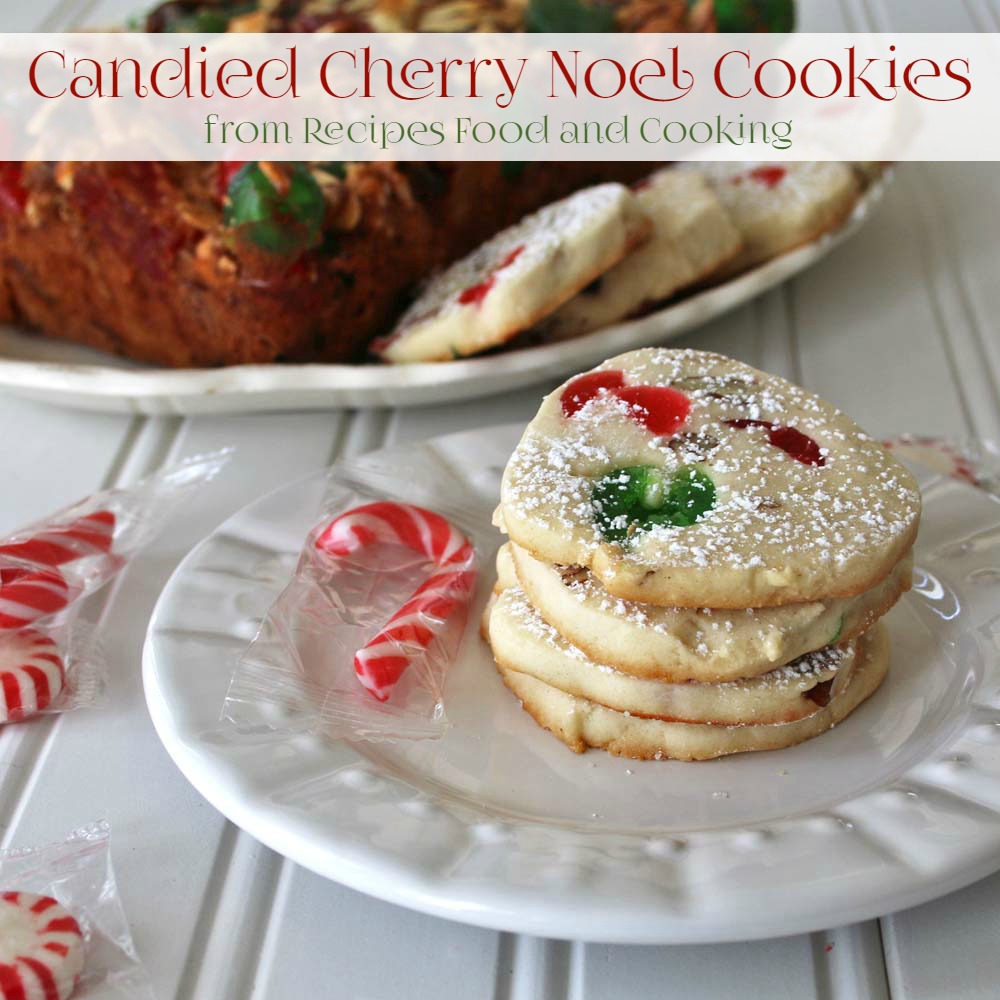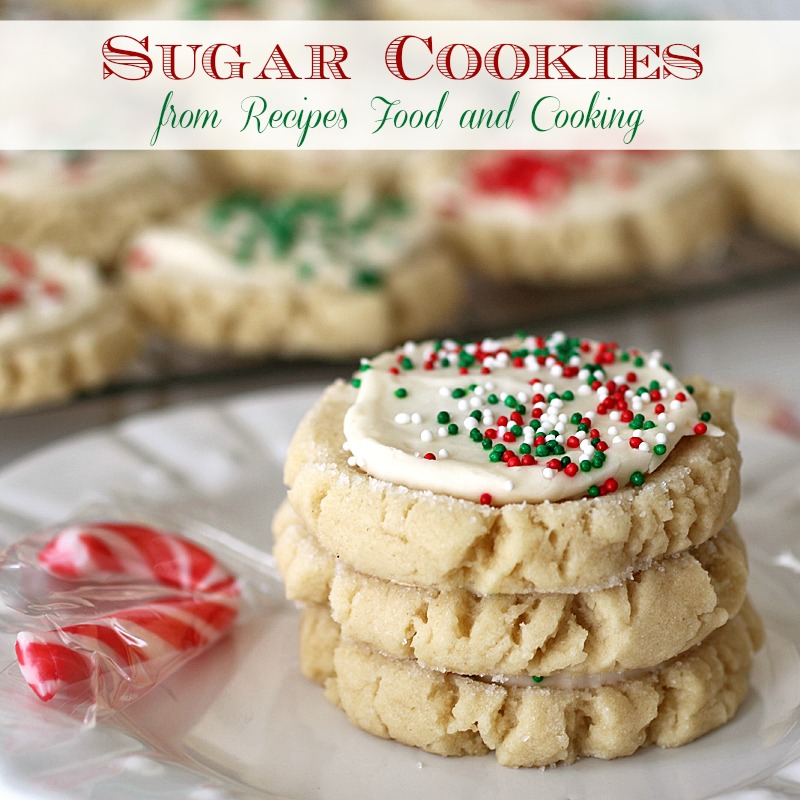 Chocolate Dipped Refrigerator Cookies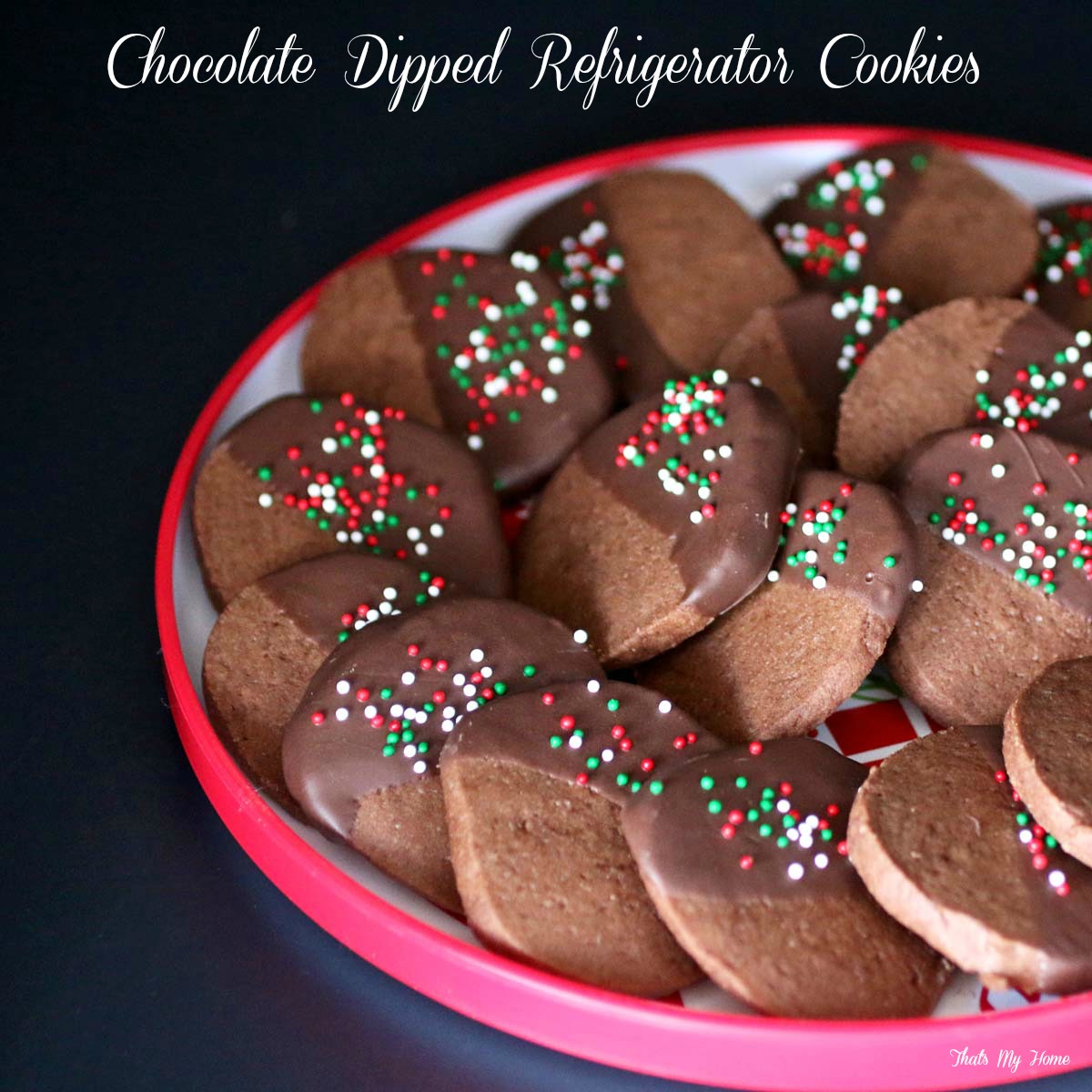 Pin It!