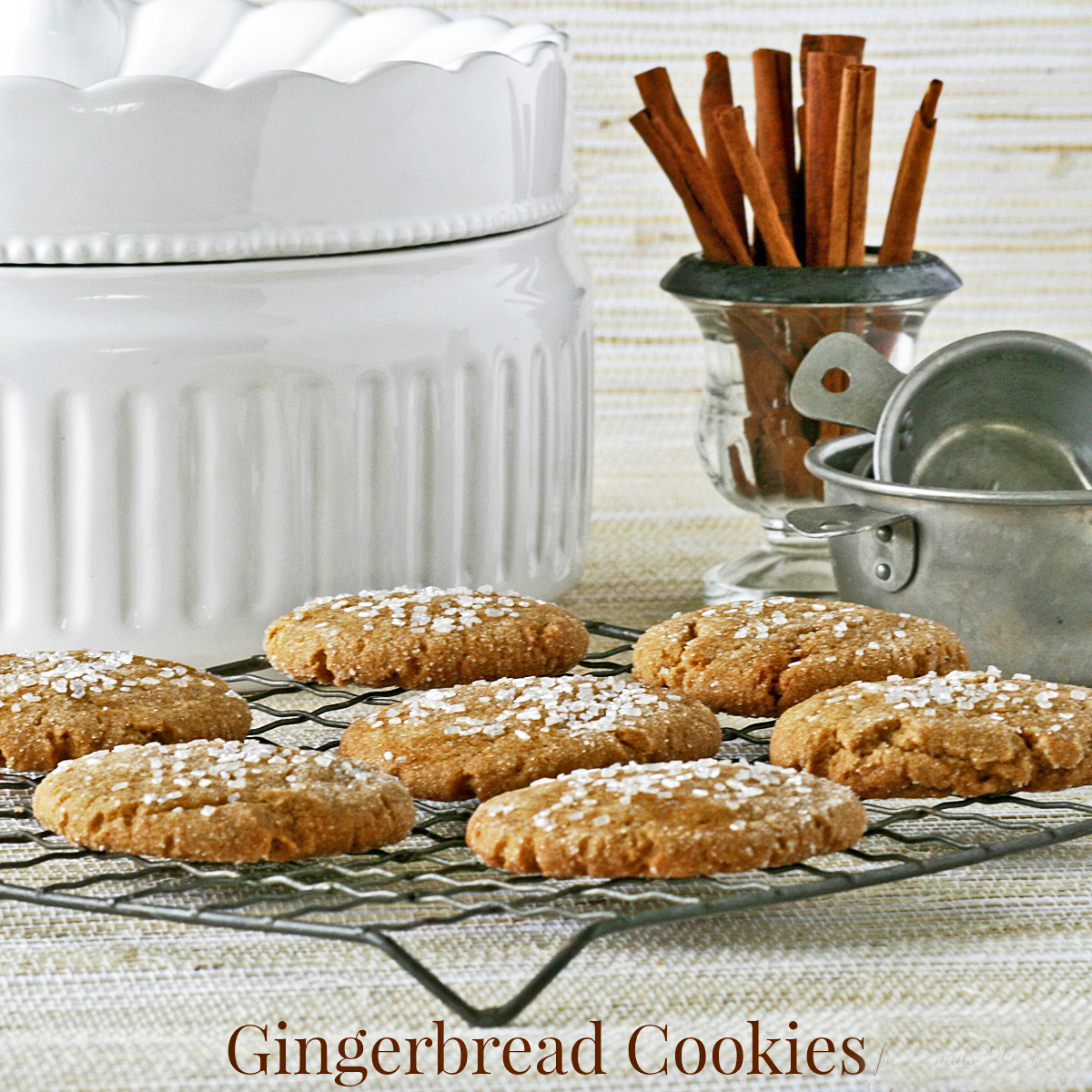 Gingerbread Cookies
Run, run, fast as you can,
You can't catch me, I'm the gingerbread man!
~ The Gingerbread Man, a fairy tale
I always think of this fairy tale when I bake gingerbread cookies. It takes me back to the house where I grew up. I remember reading it to my brothers when they were little and we would laugh like it was the funniest book ever.
Who doesn't love a fresh hot from the oven Gingerbread cookie? I know I sure do, a big glass of milk and I am good! This recipe claimed to be a soft gingerbread cookie and I did not find that to be true. It isn't a crispy gingerbread cookie but it isn't what I would call a soft cookie either, it is somewhere in between. It bursts with gingerbread flavor however and that makes it a keeper in my book.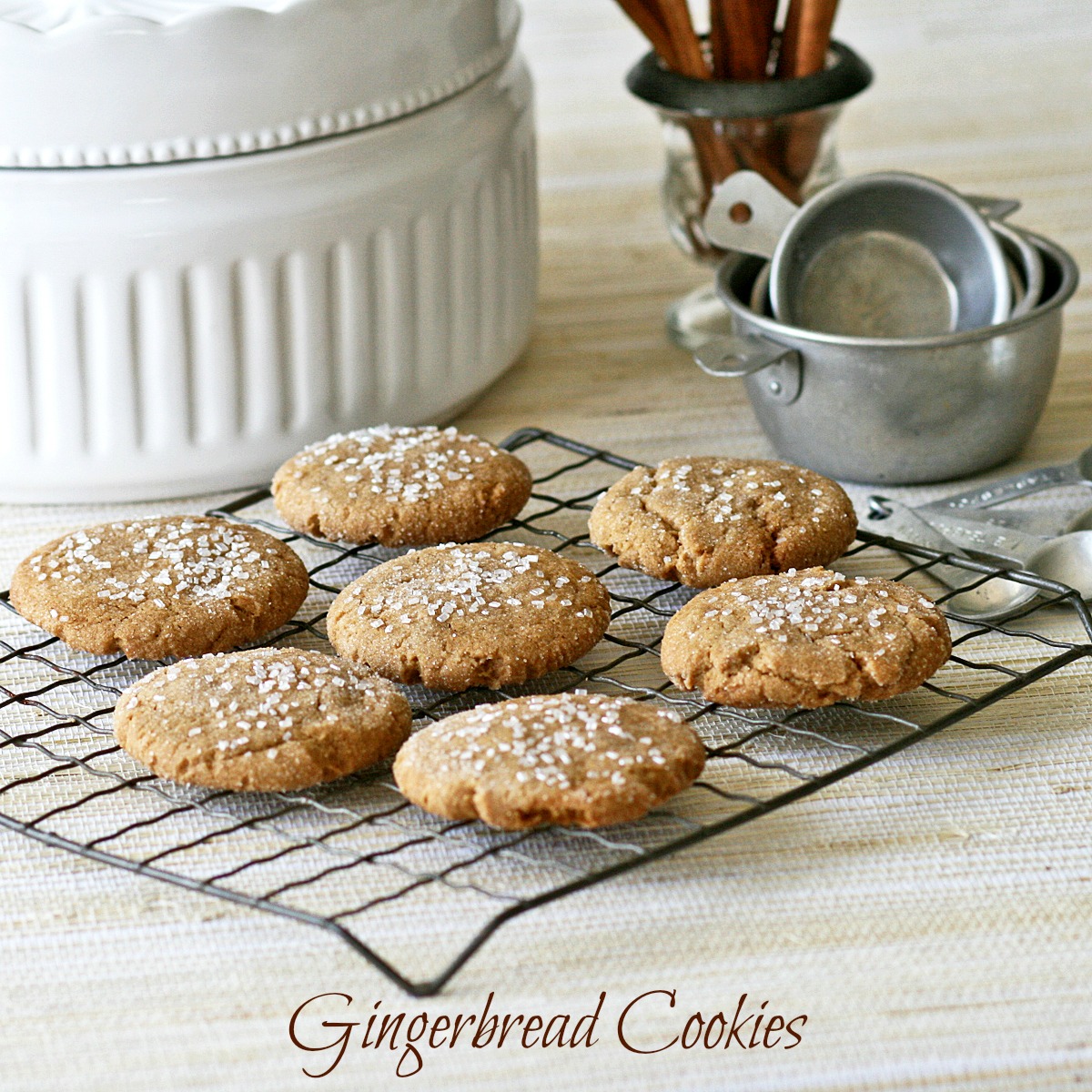 Gingerbread Cookies
Author:
Mary Ellen @ Recipes Food and Cooking
Prep time:
Cook time:
Total time:
Gingerbread cookies with molasses, cinnamon, cloves and ginger make a wonderful cookie full of gingerbread flavor.
Ingredients
2 1/4 cups all-purpose flour
2 teaspoons ground ginger
1 teaspoon baking soda
3/4 teaspoon ground cinnamon
1/2 teaspoon ground cloves
1/4 teaspoon salt
1/4 cup shortening
1/2 cup butter, softened
1 cup white sugar
1 egg
1/4 cup molasses
1/4 cup white sugar - for rolling cookies in
Instructions
Preheat oven to 350 degrees F. Sift together the flour, ginger, baking soda, cinnamon, cloves, and salt. Set aside.
In a large bowl, cream together the butter and shortening and 1 cup sugar until light and fluffy.
Beat in the egg and molasses.
Gradually stir the sifted ingredients into the molasses mixture.
Shape dough into walnut sized balls, and roll them in the remaining sugar. Place the cookies 2 inches apart onto an ungreased cookie sheet, and flatten slightly.
Bake for 10 minutes in the preheated oven. Remove to a wire rack to cool completely. Store in an airtight container.
Notes
Adapted from Martha Stewart Cookies
Follow me on
Facebook
,
Google+
,
Instagram
or
Pinterest
to see when I post or share something new!
Maybe you'd like?
Pin It!