Baked Red Velvet Donuts
I have been on a donuts kick lately and these red velvet donuts are just about perfect in my opinion. i got this new pan yesterday that makes donuts the size of the ones we buy in the store and I really love it.
I started working in my uncles restaurant just before my 14th birthday and one of the jobs my cousin and I were taught was how to make the donuts in the morning. It was pretty easy, just a mix, some water and we were in business. He had a donuts fryer and you poured the batter into this big container and squirted the donuts out into the hot grease. You would flip them over with a big wooden stick he had and then put them on a rack to drain off the grease before dipping them in confectioner's sugar or a cinnamon sugar. It was really fun at first to do but after you have made a 1000 or 2 it wasn't as much fun. It was years before i started making donuts again. Now I just about always bake them, I feel better about eating them this way.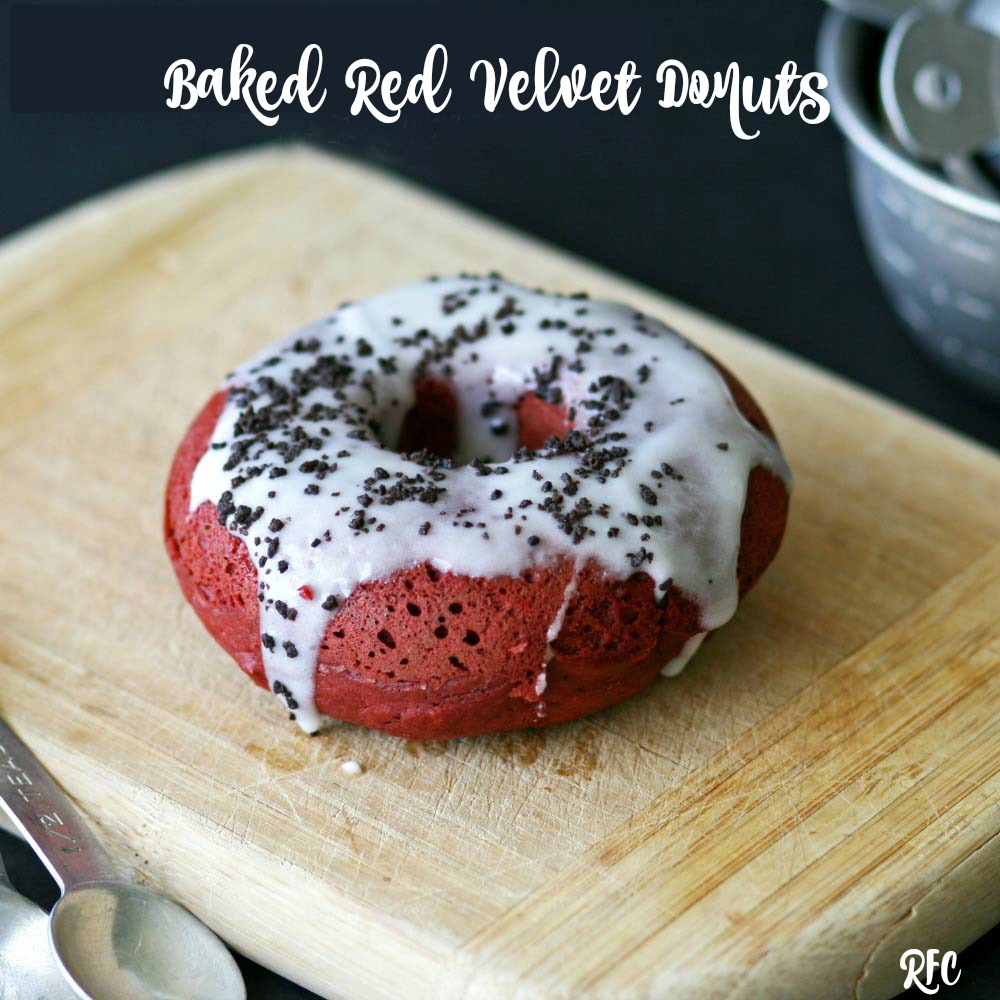 These donuts are pretty easy to make, all you need is a mixing bowl and a big spoon to mix them up. Be careful when melting the chocolate not to burn it. It takes less time than you think and will continue to melt as the butter cools too. I usually dip the donuts in the frosting but if the frosting is too thick it kind of feels like it has sucked the donuts into the frosting and they can break easily if you're not careful. A knife will work just as well. Frost the donuts while still warm.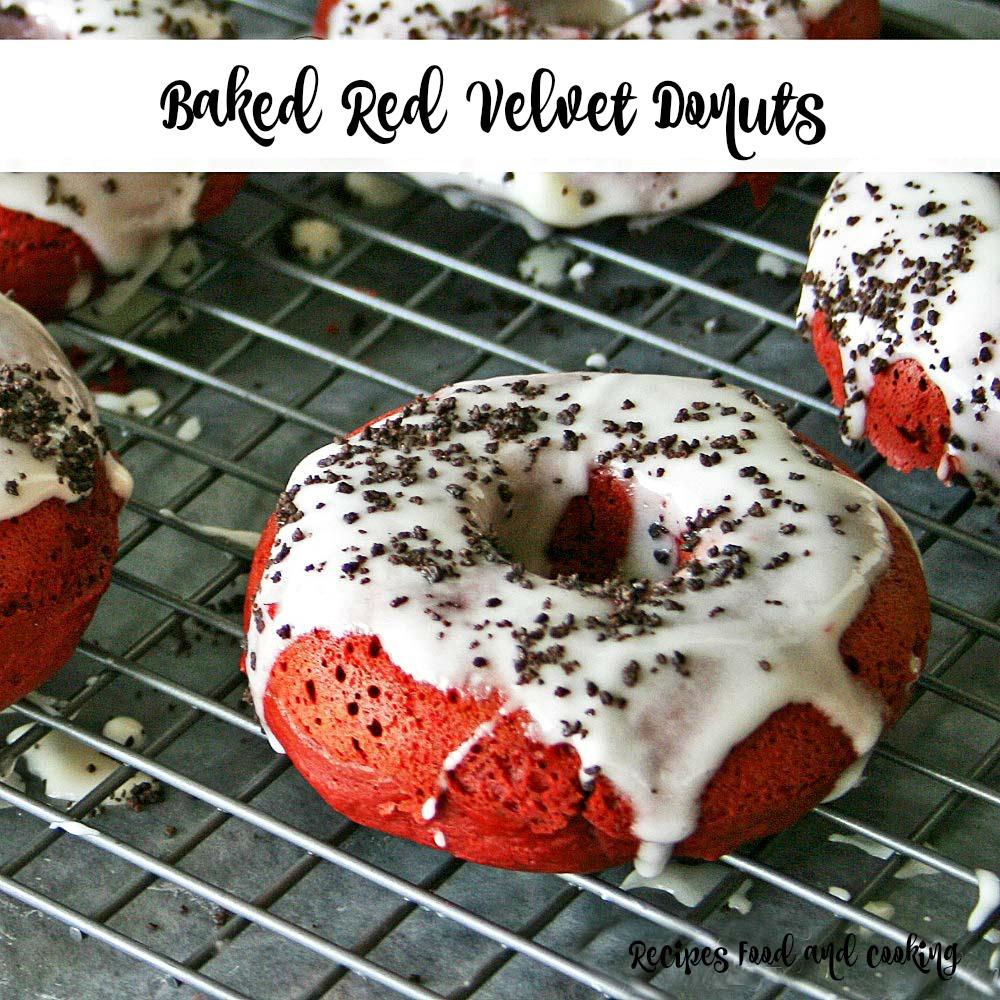 Baked Red Velvet Donuts
Author:
Mary Ellen @ Recipes Food and Cooking
Prep time:
Cook time:
Total time:
Serves:
9 large donuts or about 20 mini donuts
Delicious baked red velvet donuts with frosting and sprinkles.
Ingredients
Donuts
2 1/4 cups flour
2 teaspoons baking powder
1 teaspoon baking soda
1/2 teaspoon salt
3/4 cup sugar
3 tablespoons butter, melted
2 ounces semi-sweet chocolate, melted
1 teaspoon vanilla
1 large egg
1 cup buttermilk
1 tablespoon red food coloring
Frosting
2 tablespoons milk
2 cups confectioners' sugar
1/2 teaspoon vanilla
Instructions
Preheat oven to 350 degrees. Spray a donuts pan with cooking spray.
Melt the chocolate and butter together in the microwave. Stir it several times while in the microwave. Mine took about 45 seconds but it will depend on your microwave. Cool slightly.
Add the flour, baking powder, baking soda, salt and sugar together.
Add the chocolate and butter mixture, vanilla, buttermilk, egg and red food coloring to the flour mix. Stir until well combined.
Fill the donuts pan cavities with the batter just a little less than 2/3 full. The large pan i was using took 2 medium scoops of batter. The mini donuts pan will take 1 scoop. Spread the batter out a little, it doesn't need to be perfect.
Bake for 8 - 12 minutes depending on the size pan you are using.
Mix the frosting ingredients together while baking in a bowl you can dip the donuts into if desired or just frost with a knife. Put the sprinkles on while the frosting is still wet.
Maybe you'd like to try our recipe for?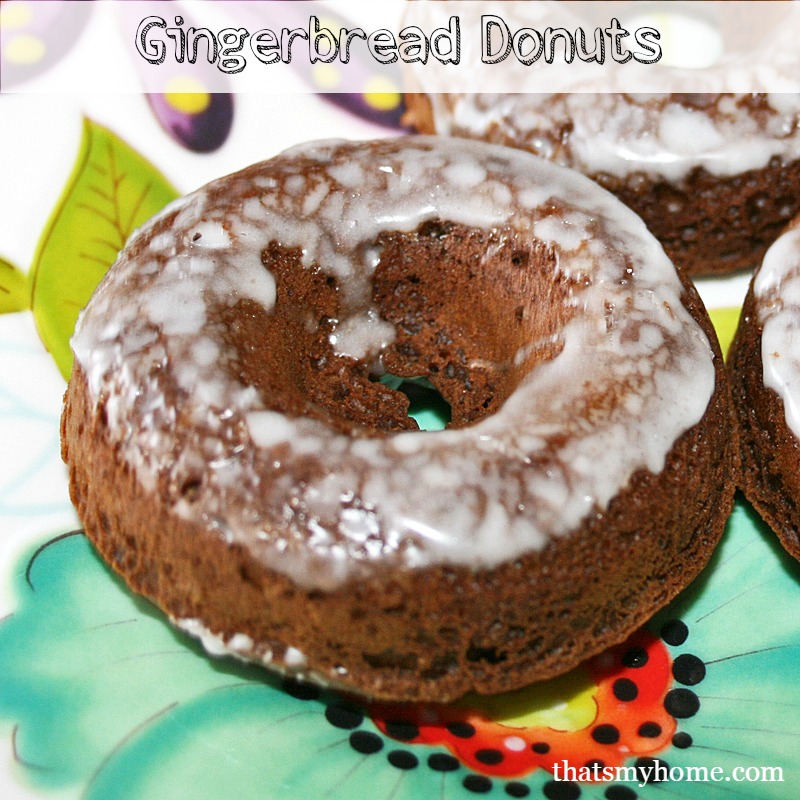 Baked Chocolate Donuts (coming soon)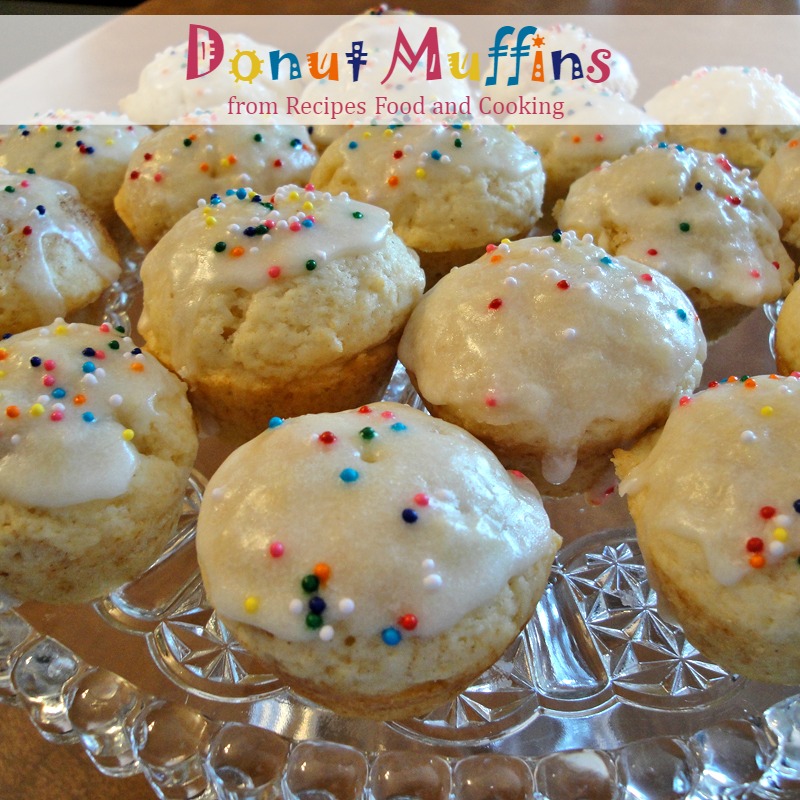 Pin It!