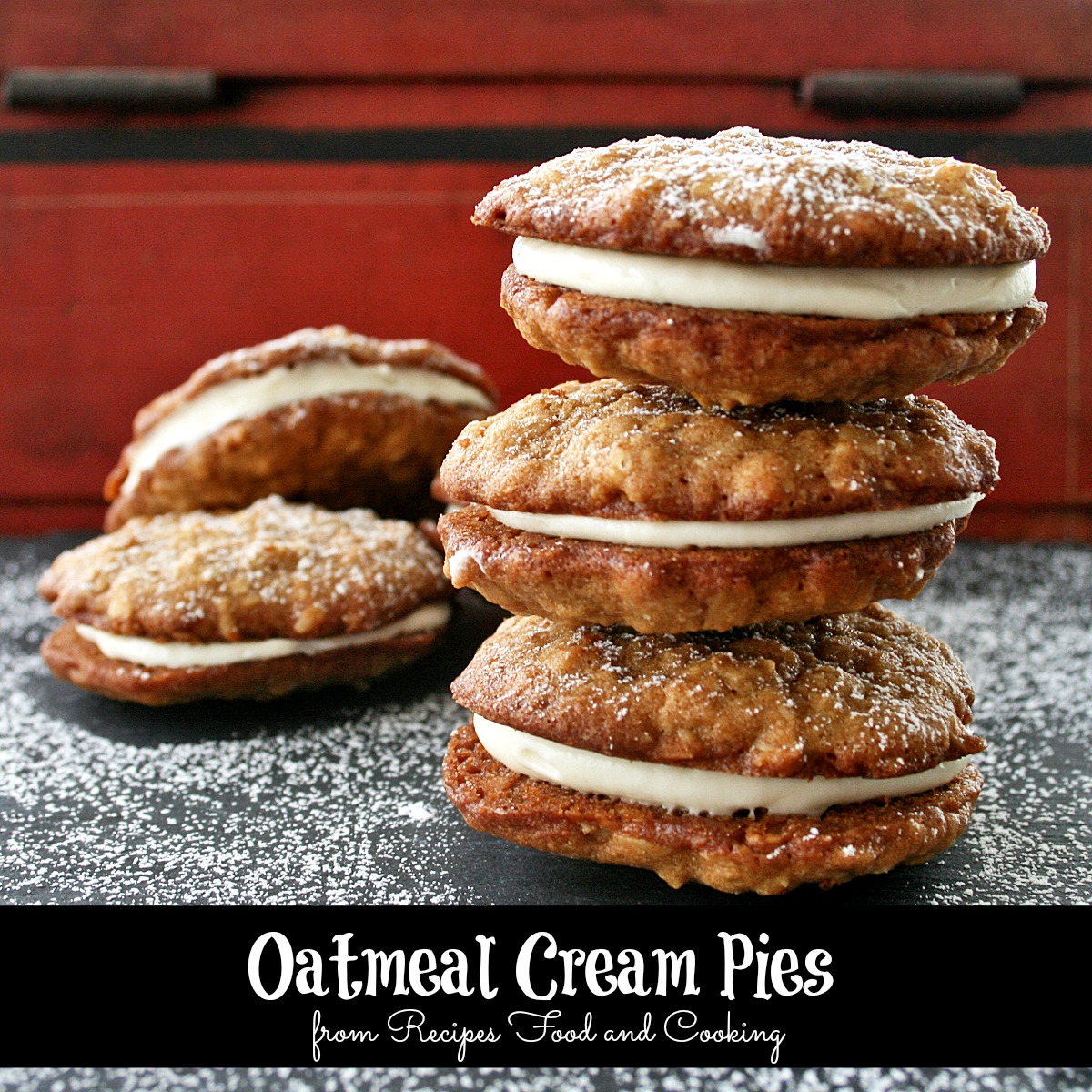 Oatmeal Cream Pies
These are the oatmeal cream pies of your dreams even if you don't know it yet. If you are an oatmeal cookie lover you have to try these for sure. They truly get special once the filling is done and they have had some time to chill in the refrigerator. Originally I was going to do a mascarpone filling but the filling flopped so I used cream cheese instead. Now I have a special mascarpone blueberry cheesecake cooling in my refrigerator. I can't wait to see what I have done with that one.
These are really rich and I think would make fun bite size cream pies. I am going to try them next just because that way I can have 2 and maybe 3 of them with a cup of tea.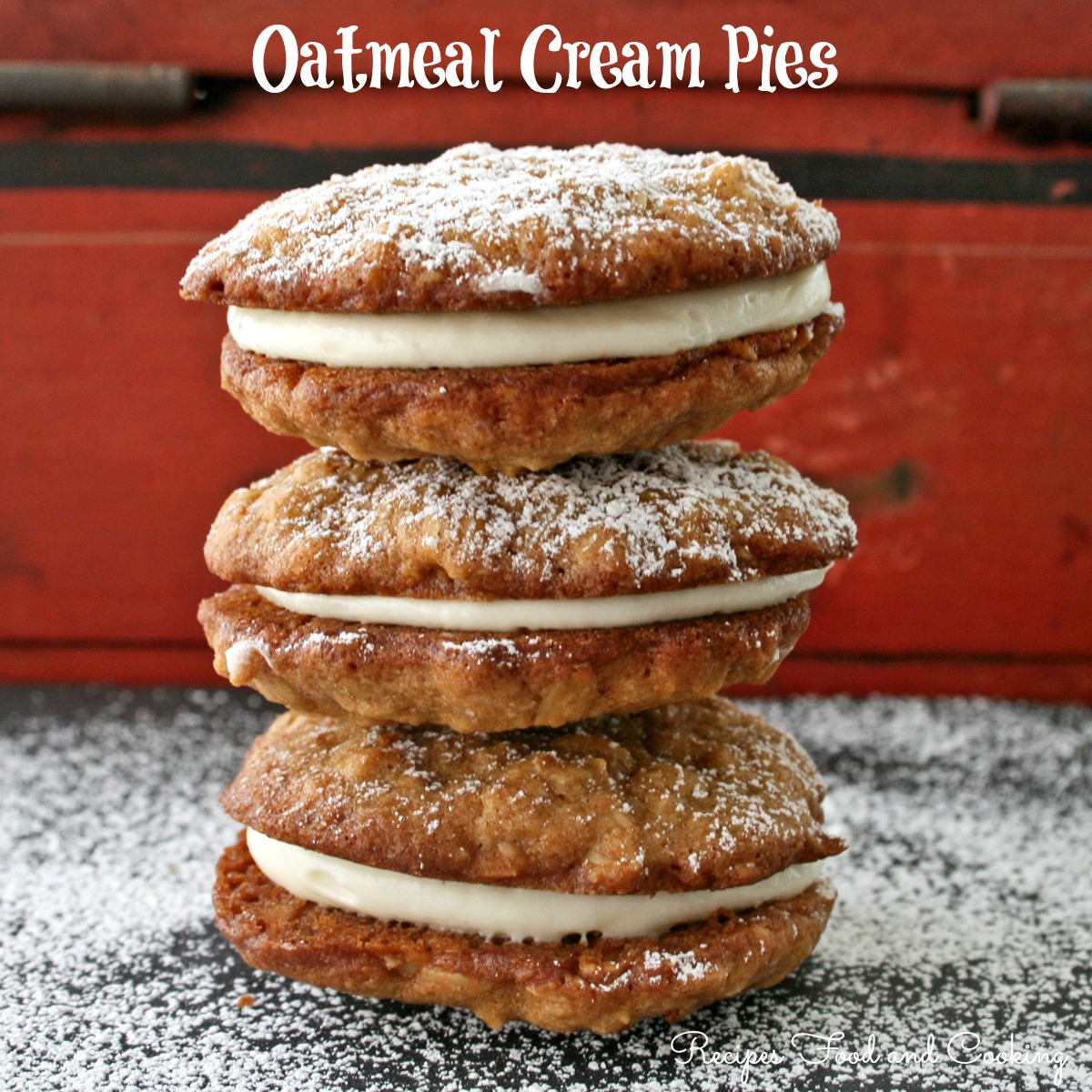 Oatmeal Cream Pies
Author:
Mary Ellen @ Recipes Food and Cooking
Recipe type:
Cookies, Dessert
Prep time:
Cook time:
Total time:
Serves:
15 - 18 cream pies
Oatmeal Cream Pies are soft and chewy oatmeal cookies with a cream cheese filling.
Ingredients
For the Cookies:
1 1/2 cups flour
1/2 teaspoon kosher salt
1/2 teaspoon baking powder
1/4 teaspoon baking soda
1/2 teaspoon cinnamon
1 cup butter, at room temperature
3/4 cup brown sugar
1/2 cup sugar
1 tablespoon molasses
1 teaspoon vanilla
2 eggs
2 cups old-fashioned rolled oats
Filling
12 oz. cream cheese
1 cup confectioner's sugar
1 teaspoon vanilla
Instructions
Preheat the oven to 325 degrees. Grease cookie sheets or use parchment paper.
Cream together the butter, molasses, brown sugar and granulated sugar until light and fluffy.
Add eggs one at a time and beat until thoroughly incorporated.
Mix together the flour, salt, baking powder, baking soda and cinnamon. Add to the sugar mixture. Mix thoroughly. Stir in the oats.
Using a scoop that holds about 2 tablespoons batter, scoop out cookies onto cookie sheet. Bake for 8 - 10 minutes or until cookies are brown around the edges and puffed in the center. Remove to a wire rack to cool.
To make filling, add the cream cheese, vanilla and confectioner's sugar to a mixing bowl fitted with a wire whisk. Whip until light and fluffy. Put filling in a pastry bag fitted with a large round tube.
Pipe frosting onto cookies and top with another cookie. Refrigerate cookies for several hours before eating.
Maybe you'd like to try our recipe for?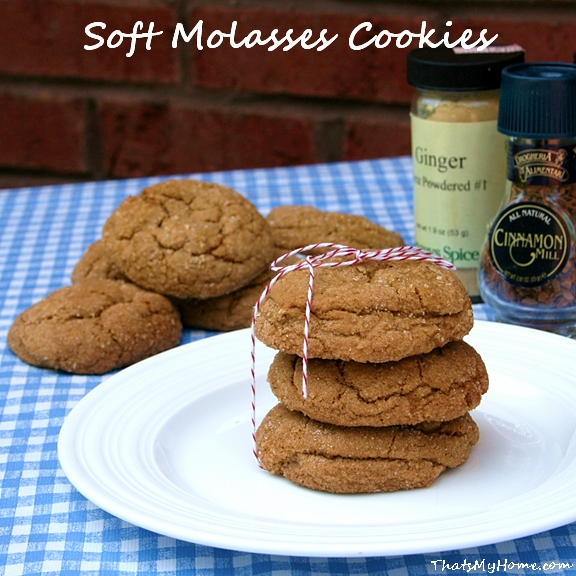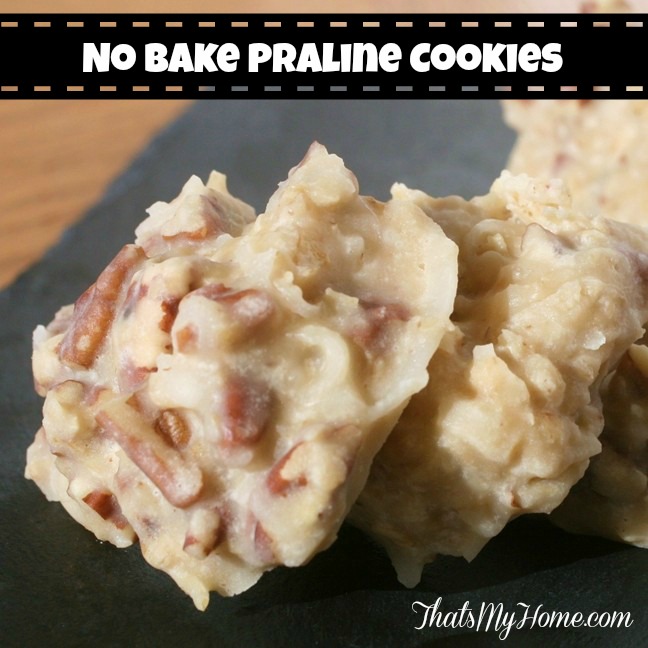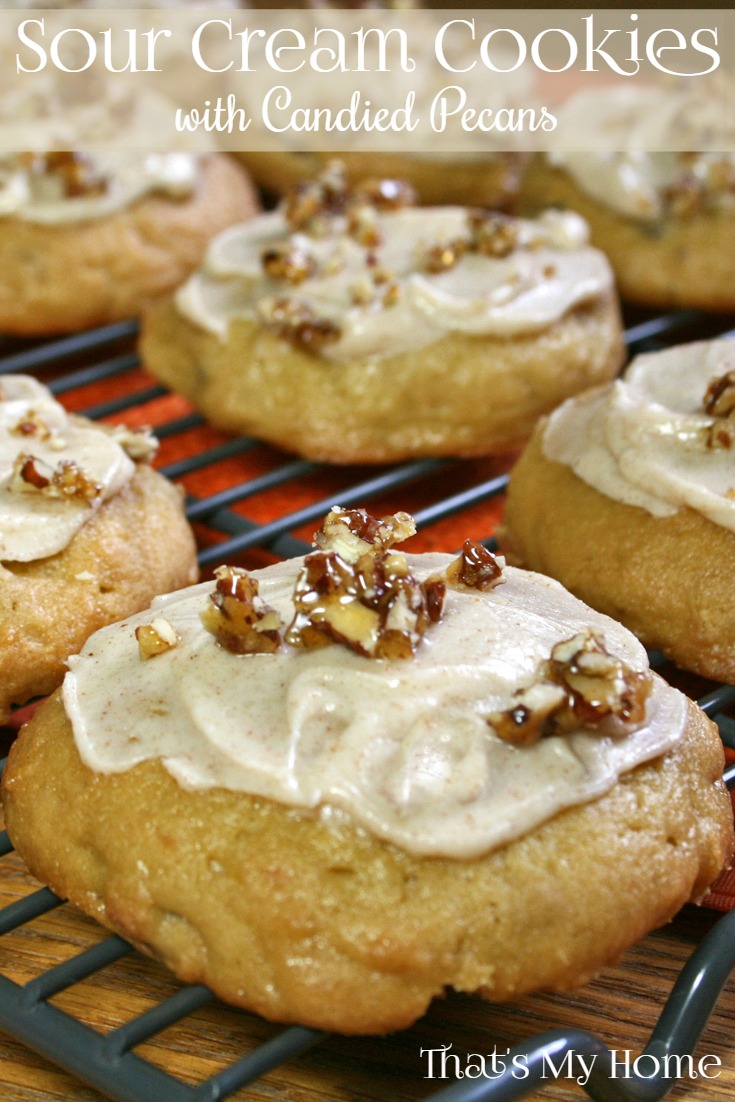 Pin It!