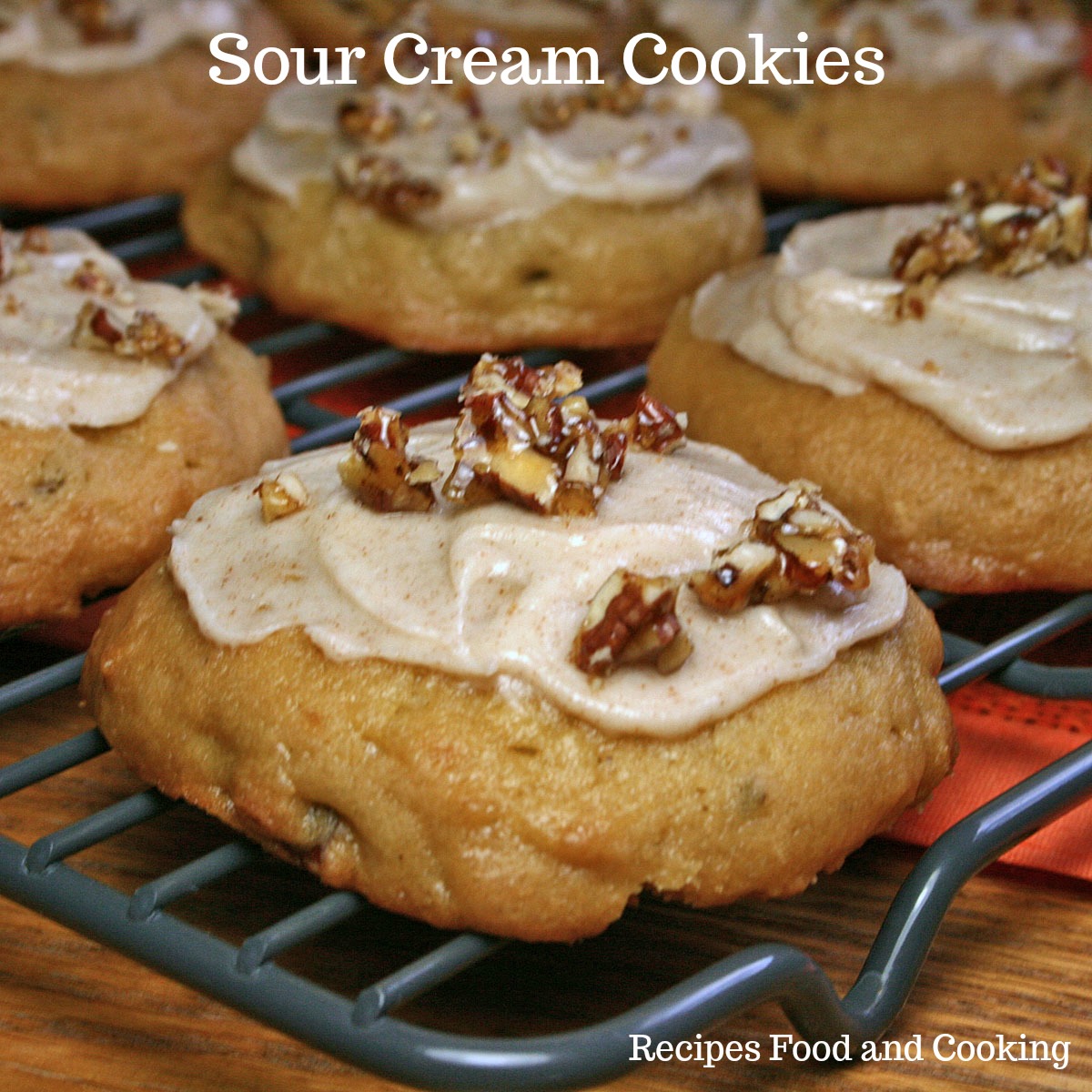 Mom's Sour Cream Cookies
These are my favorite cookies of all time. This is my mom's recipe for sour cream cookies and perhaps my favorite cookie ever. It is soft, cakey, full of nuts and topped with browned butter frosting. Today for the first time ever I decided it needed something else, some candied chopped pecans on top. I wasn't sure it was going to add anything in fact I am thinking ummm…….. I sure hope mom isn't seeing what I am doing to her cookie recipe. You see this wasn't just her recipe, it was her mother's recipe and her mother's recipe before that. Until today I don't think anyone ever messed with it. I kept thinking I needed to take pictures of this cookie that were worthy of this cookie and a little garnish was just what it needed. You know, show it off a little. That's where I got in trouble.
So I set to work, I got my pecans candied and I was ready to mix up the frosting. I look at my french doors and it is covered with those terrible little stink bugs we get this time of year when the sun is shining. Then I look at my kitchen window and it is covered. All I could think of is they are looking for any crack they find to come in and live with me. So I grab a big container of Home Defense and go outside, they were everywhere, just swarms of them, everywhere I looked, even on me by this time. Oh and that's not all, a huge black widow spider is making a web that goes about 4 ft. across the corner of my house. So I get busy with my spray and spray everywhere. Then I come back in get cleaned up and resume with the frosting. Nope, not going to happen.
I hear a noise coming from the front of the house and Chloe is barking madly at the front door. The door is covered with these stupid bugs and she doesn't want them there. So I go out on the front porch and repeat the process. By this time I am getting convinced I should not be messing with these cookies. I have never in my life seen so many of these bugs in one place. It makes my skin crawl just writing about them all. I get the porch sprayed and by then I decide I need a shower. I'm looking at the time and think I had better get it done fast as the sun is going down and I really need to get these pictures in daylight. Did I tell you originally I had planned to go outside and do this photo shoot? It was a gorgeous day out and not a bug a sight before I made those candied pecans.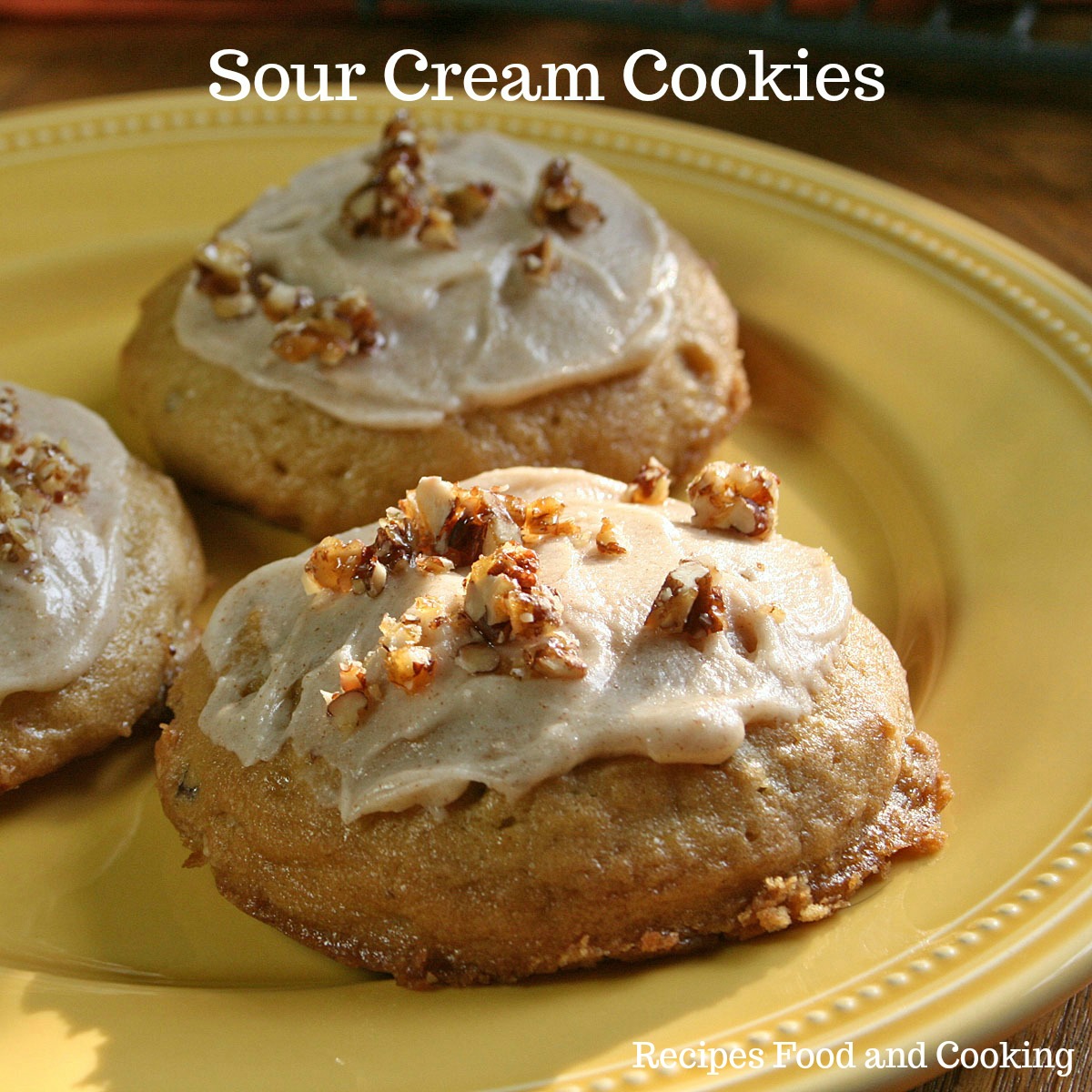 Finally I get the cookies frosted, pecans on, yes I still did it. Sorry mom! Can you guess what happened next? Yep the rain clouds start rolling in. Sun behind the clouds. It took over an hour of playing run, catch the sun at the window and over 80 shots to get the picture I wanted. The candied pecans? I actually love them on the cookies. Makes them prettier too. I am sure the moral to the story is don't mess with the family recipe! Miss you mom!
Mom's Sour Cream Cookies
Prep time:
Cook time:
Total time:
Old fashioned sour cream cookies, soft, cakey, full of nuts and topped with browned butter frosting.
Ingredients
1/2 cup butter
1 1/2 cup brown sugar
2 eggs
1 teaspoon vanilla
2 1/2 cup flour
1/2 teaspoon baking powder
1 teaspoon baking soda
1/2 teaspoon salt
3/4 cup nuts chopped
1 cup sour cream
Frosting
6 tablespoon butter browned
3 cups confectionary sugar
1 teaspoon vanilla
1/4 cup milk
Candied Pecans
1/2 cup chopped pecans
4 tablespoons sugar
Instructions
In a large mixing bowl, blend together butter and brown sugar until creamy. Add eggs and blend in.
Mix together flour, soda, baking powder and salt. Blend into butter mixture and then add sour cream, nuts and mix well together.
Chill dough for at least 2 hours.
Drop by teaspoon onto a greased baking sheet. Bake at 400°F. for 10 – 12 minutes. Let cool and frost.
Frosting
Brown the butter in a pan over medium heat. Watch it carefully so it doesn't burn. Cool a little.
Blend all ingredients together. If needed add a little more milk to get the right consistency to frost cookies.
Candied Pecans
Add the sugar to a small sauté pan. Cook over medium heat until it starts to melt. Shake or stir the pan until the sugar starts to turn an amber brown. Add pecans and cook about 30 more seconds. Be careful not to burn. Place pecans on a greased piece of foil. Cook. Chop before using on cookies.
Maybe you'd like to try our recipe for?
Pumpkin Snickerdoodles Cookies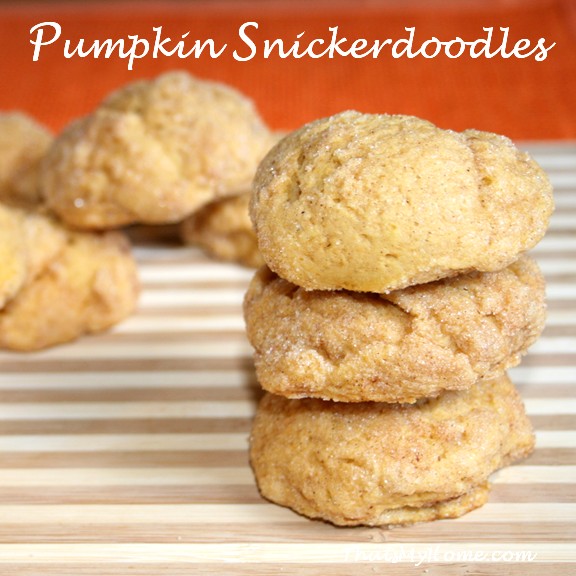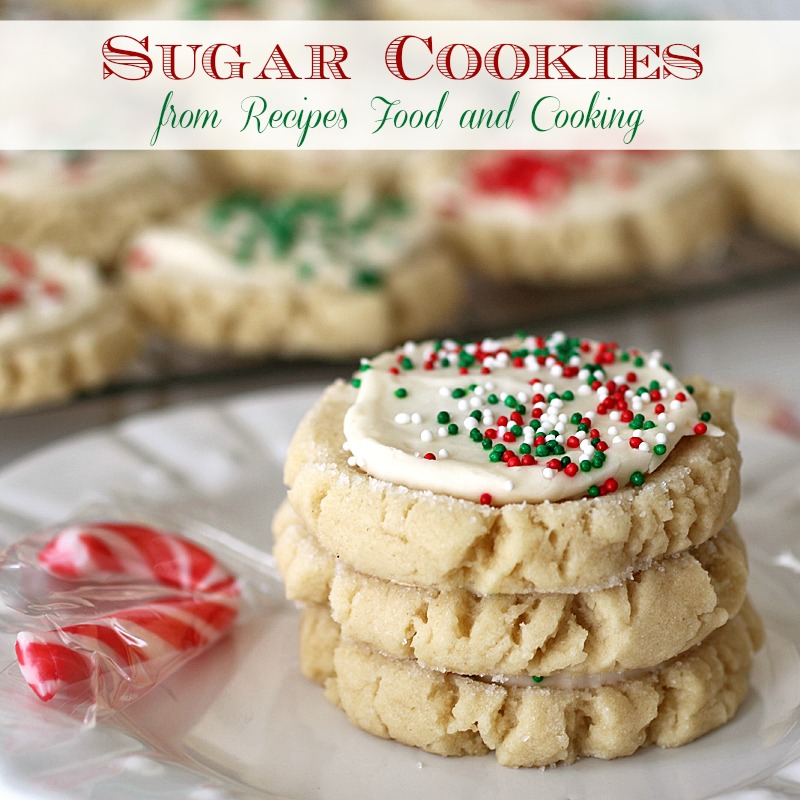 Pin It!