Hot Cocoa Chocolate Cupcakes
I know I am a little early to have these Hot Cocoa Chocolate Cupcakes decorated for Christmas already but I just couldn't help myself. These cupcakes actually started out as something else. I thought I saw the coolest thing ever to make cupcakes with at Joanne's the other day. It was from Wilton and was designed to make cupcakes in 2 colors or flavors, called the Two Tone Cupcake Insert. I thought I would take it a step further and add cheesecake with Snickers in the middle with this delicious hot cocoa chocolate cupcake. It did not work, well the first 3 did, kind of. Then the batter didn't want to go into the paper liners and I sure wasn't going to stop and wash it after each use which is what I would of had to do. So instead I switched modes and went to this Christmas chocolate cupcake instead. To be fair I am going to try the cupcake insert again with just cake batter next time. Maybe with a cake from a cake mix it will work just fine, I'll let you know.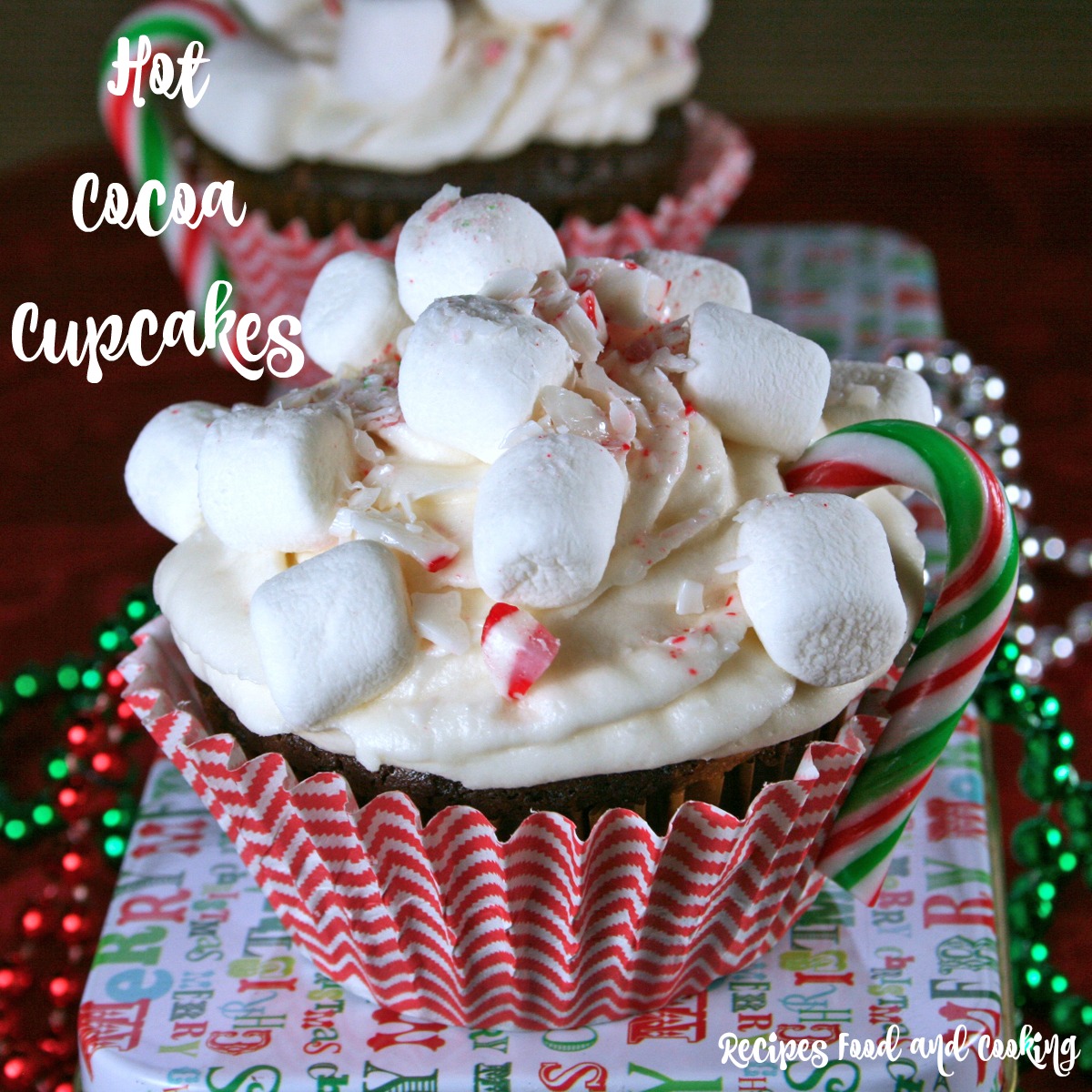 I'm giving you the recipe for the Hot Cocoa Chocolate Cupcakes, you need vanilla frosting, mini marshmallows, crushed peppermints and a candy cane to complete the look.

Hot Cocoa Chocolate Cupcakes
Author:
Mary Ellen @ Recipes Food and Cooking
Prep time:
Cook time:
Total time:
Serves:
Makes 12 cupcakes
Chocolate cupcakes flavored with unsweetened chocolate, cocoa and hot cocoa mix. Cupcakes are then topped with a vanilla icing, mini marshmallows, crushed peppermints and a candy cane.
Ingredients
6 tablespoons oil
3/4 cup sugar
2 eggs
1 teaspoon vanilla
2 teaspoons white vinegar
3 oz. unsweetened chocolate – chopped finely
3/4 cup milk
3/4 cup flour
1/3 cup cocoa
3 tablespoon hot cocoa mix (I used Godiva Dark Chocolate Truffle)
1/2 teaspoon baking soda
1/2 teaspoon salt
Frosting
Vanilla frosting
marshmallows
crushed peppermint candies
candy canes
Instructions
Heat milk in a microwave safe bowl. Add chopped chocolate and stir until melted. Let cool.
Sift together flour, cocoa, hot cocoa, baking soda and salt. Set aside.
Add sugar to your mixing bowl fitted with your whisk attachment. Add oil, vanilla and vinegar, mix well.
Add the eggs and mix until combined.
Add the chocolate milk mixture, blend in. Add the flour and mix until combined.
Fill cupcake liners about 2/3 full.
Bake at 350 degrees for 17 – 19 minutes.
Maybe you'd like to try our recipe for?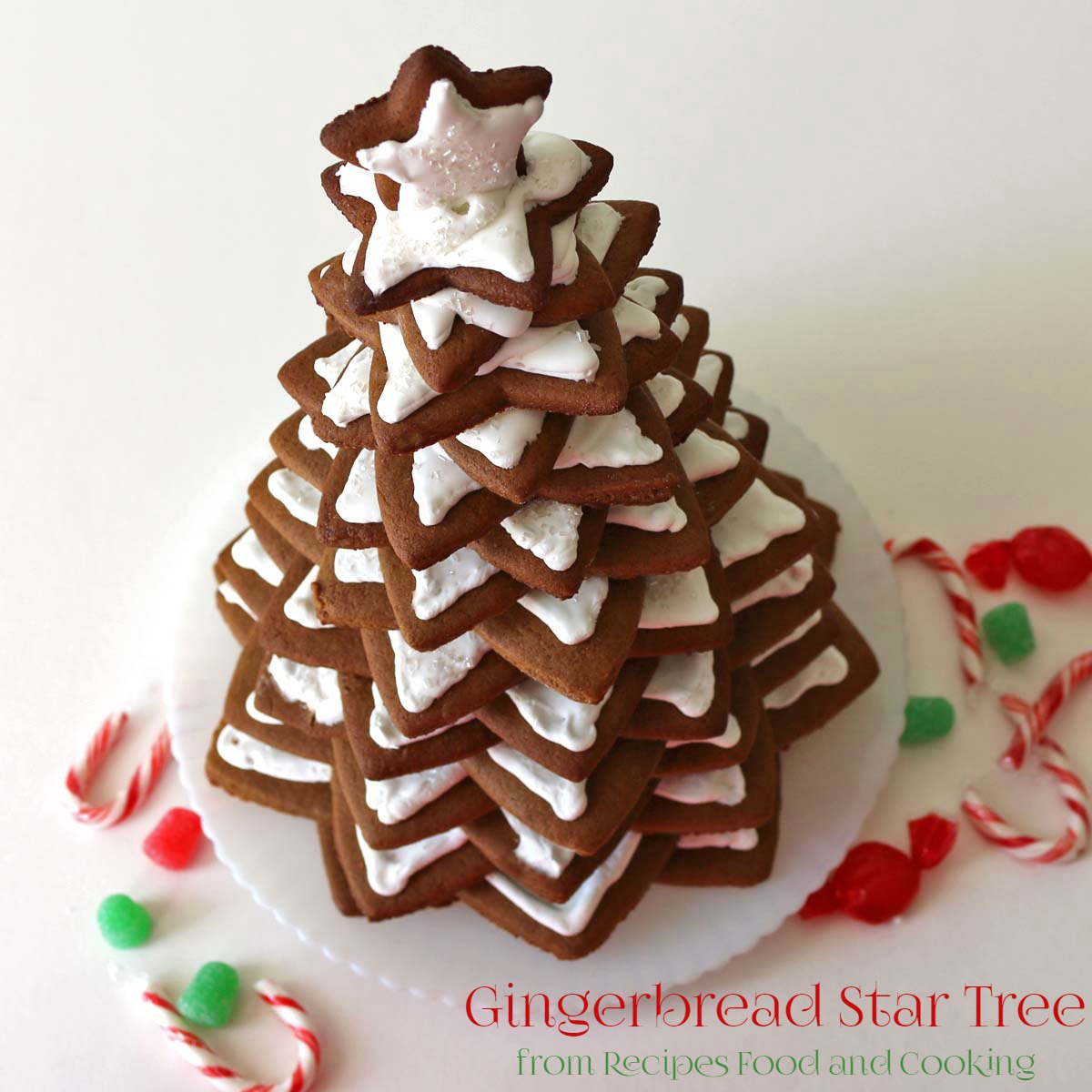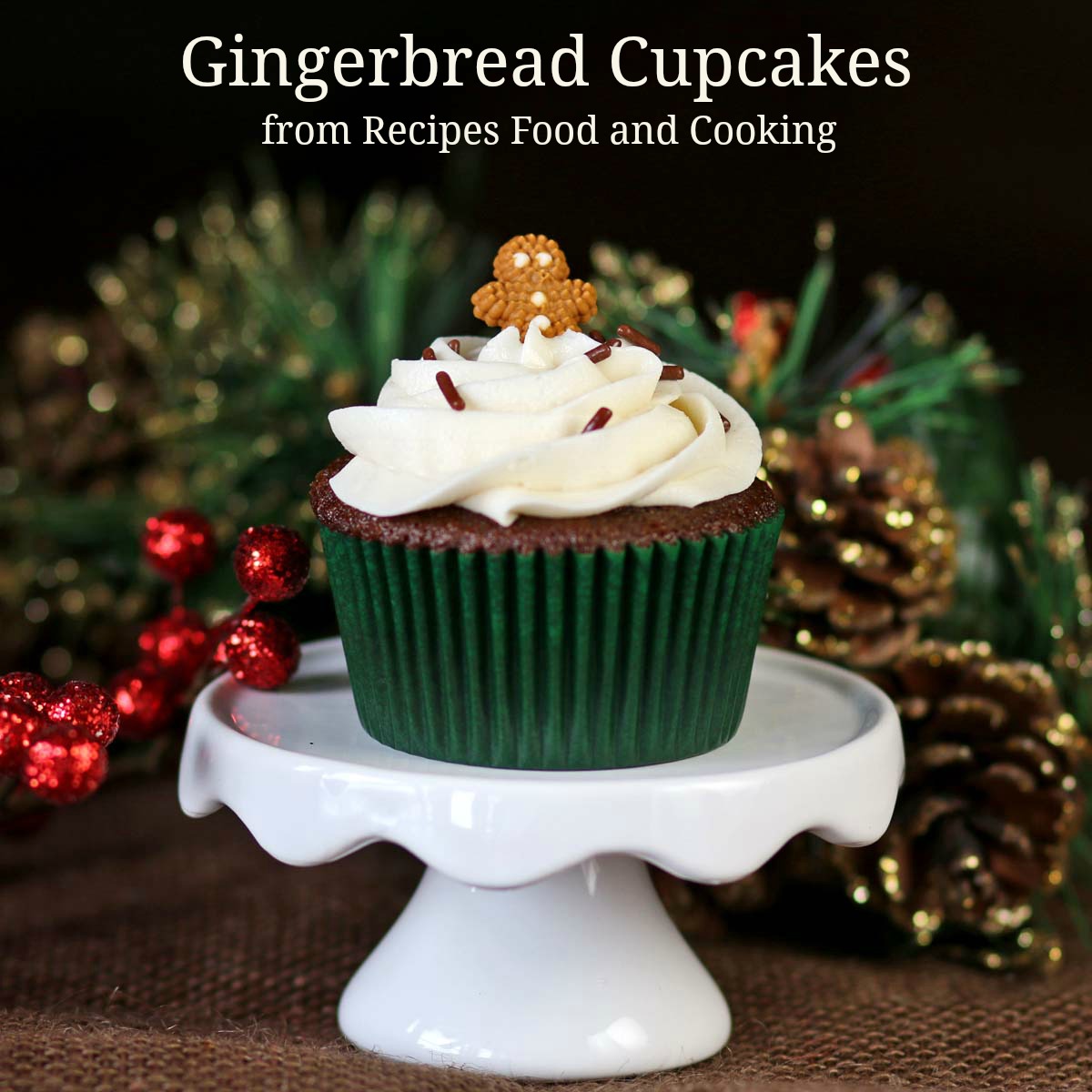 Hot Cocoa Cupcakes with Peeps®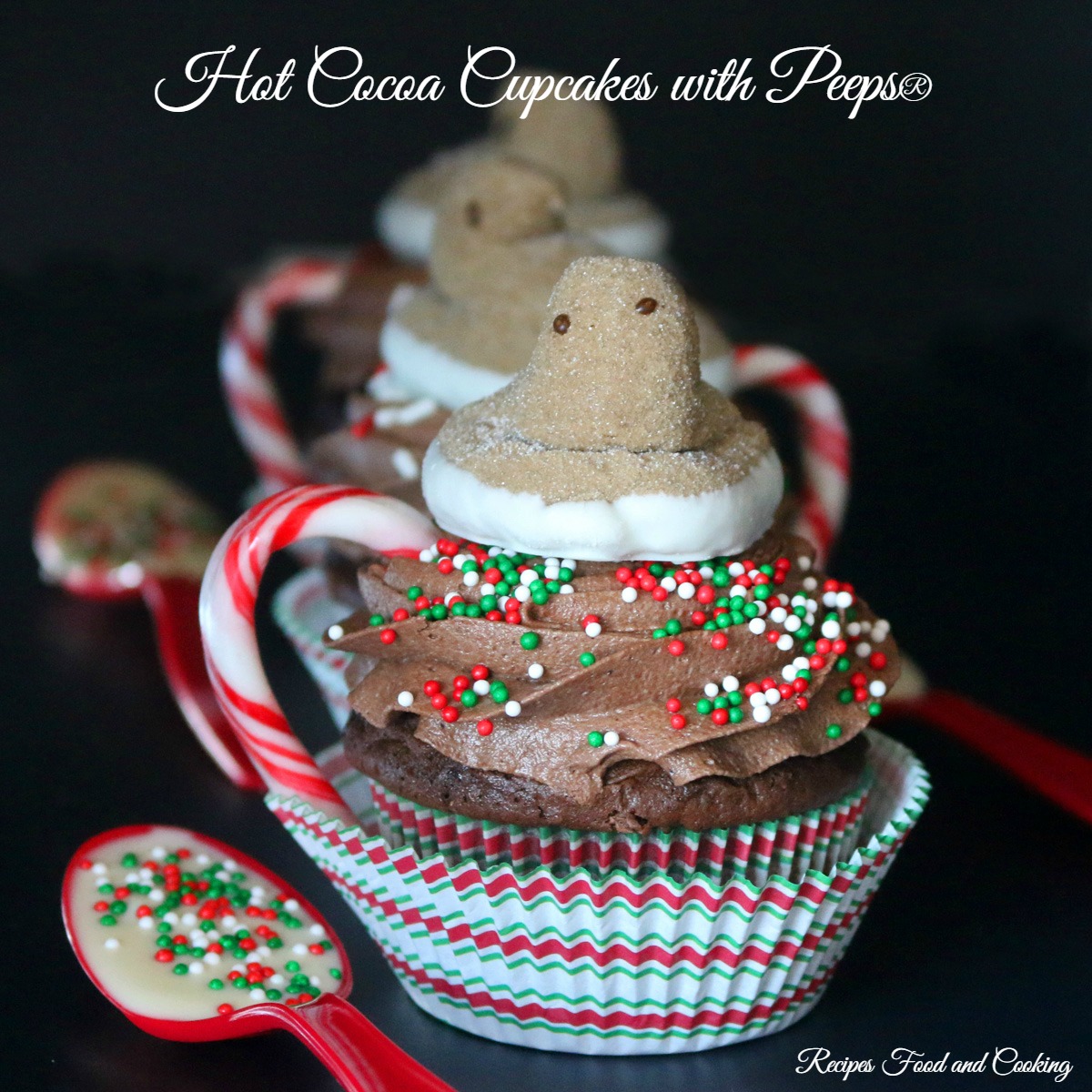 Pin It!