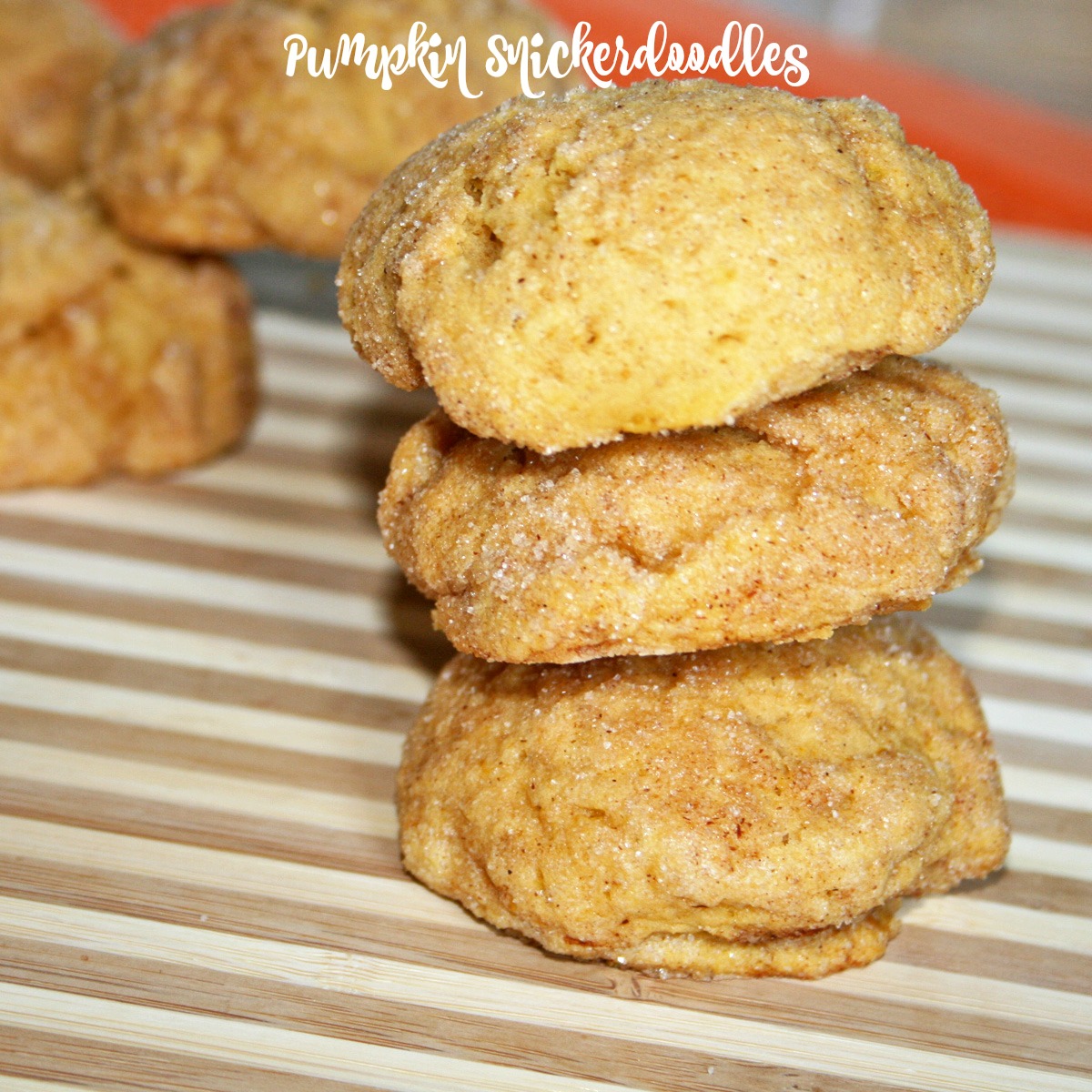 Pumpkin Snickerdoodle Cookies
Tips for baking better cookies
Measure everything – baking is a science, not an experiment. Everything matters when baking, from measuring, temperature of ingredients, oven temperatures. Any adjustment you make will affect the outcome of the recipe.
When a recipe calls for cream until light and fluffy, do it. It adds air to the mixture and starts to break the sugars down.
When it says to add the eggs one at a time this is to help keep the air in the sugar and butter mixture.
Chill the dough – there are several good reasons when a recipe tells you to chill the dough, one is it keeps the dough from spreading too far when baking. Another is it allows the flavors of the dough to develop. It also helps the mixture to absorb the flour, depending on the flour used it can take up to several minutes for it to be completely absorbed.
When baking drop cookies if you want them to be a little chewy leave them on the cookie sheet for 5 minutes after baking. Remove them to a wire rack to cool.
Store in airtight container – your cookies will stay much fresher if you do, a bowl with a piece of foil over it is not the same.
Size – I really like to use a scoop to portion my cookies, it helps to guarantee that the cookies will all bake in the same amount of time. If you have a big cookie and a littler cookie on the same pan one is either going to be overbaked or underbaked.
Pumpkin Snickerdoodle Cookies
Prep time:
Cook time:
Total time:
These Pumpkin Snickerdoodle Cookies are big, soft and cakey pumpkin flavored cookies, that are dipped in a cinnamon sugar mixture before baking.
Ingredients
For the cookies
3 3/4 cups flour
1 1/2 teaspoons baking powder
1/2 teaspoon salt
1/2 teaspoon ground cinnamon
1/4 teaspoon ground nutmeg
2 sticks butter, room temperature
1 cup sugar
1/2 cup dark brown sugar
1 cup pumpkin puree
1 large egg
2 teaspoons vanilla extract
For the coating
1/2 cup sugar
1 teaspoon ground cinnamon
Instructions
In a medium bowl, combine flour, baking powder, salt, cinnamon, and nutmeg. Whisk together to blend. In a large bowl, beat together butter and sugars on medium speed until well combined. Next, still on medium speed, beat in pumpkin. Then, add the egg and vanilla extract. Lastly, add in the dry ingredients. Beat until combined, but do not over mix. Cover the dough, and refrigerate for one hour, until firm. (I did mine overnight)
Preheat oven to 350 degrees. Spray cookie sheets with cooking spray.
In a small bowl, mix together the sugar and spices for the sugar coating. Scoop dough (approximately 2 1/2 tablespoons) and roll into a ball. Roll the dough ball in the sugar mixture, and place on the cookie sheet, leaving about 2 inches between each cookie.
Bake the cookies for 10-12 minutes. Remove when the centers of the cookies have set. Let cool on the baking pan for approximately 5 minutes, and then transfer to wire cooling racks to cool completely.
Maybe you'd like to try our recipe for?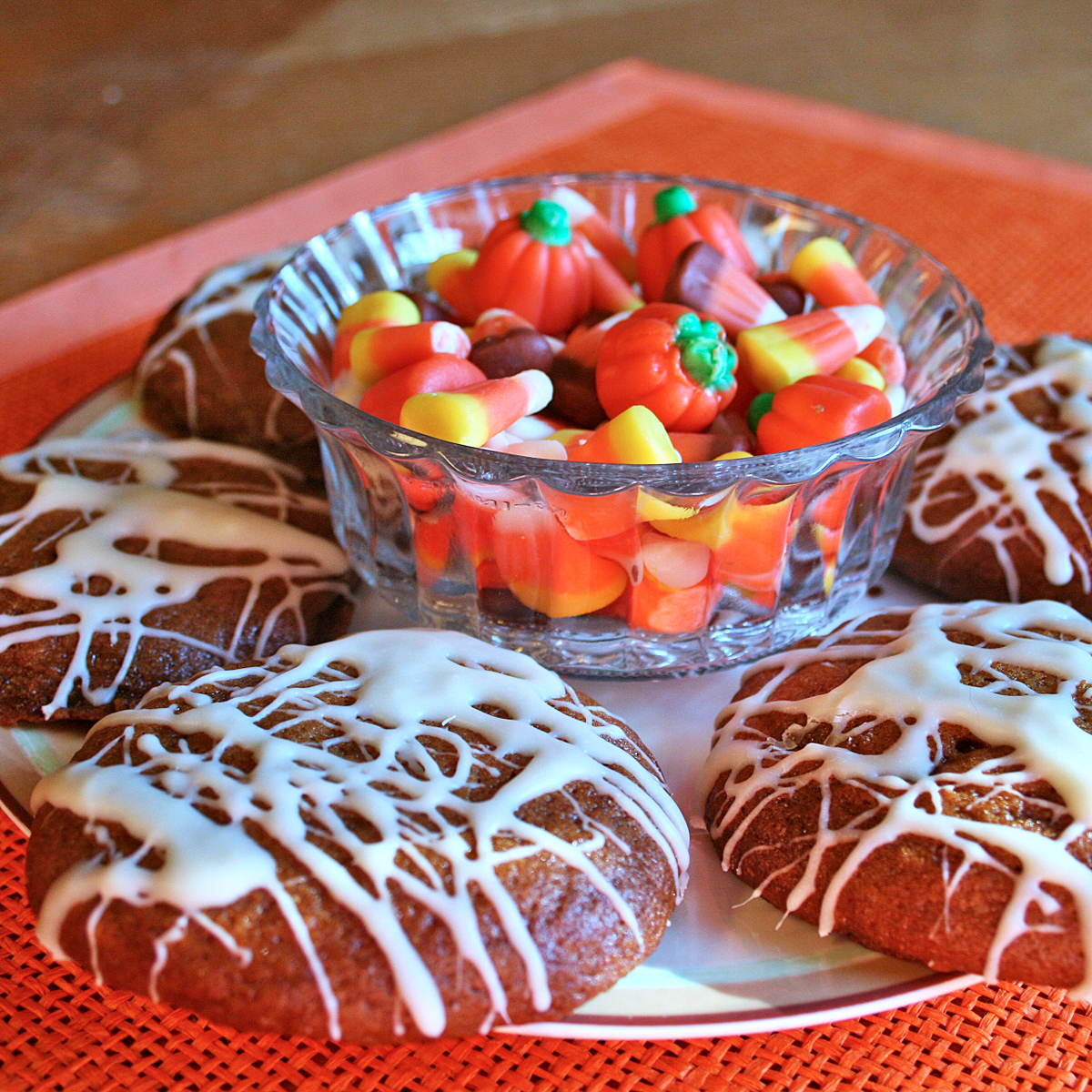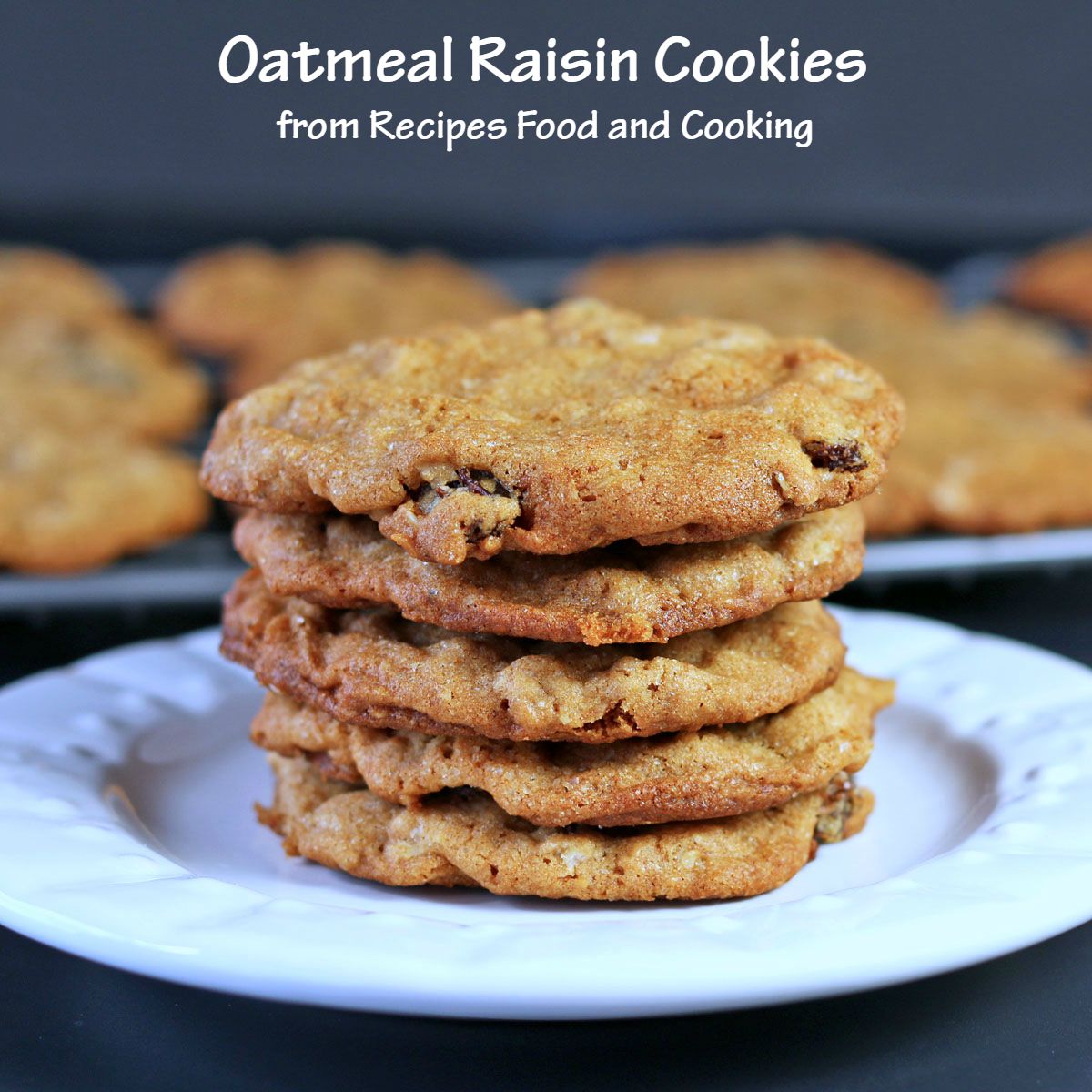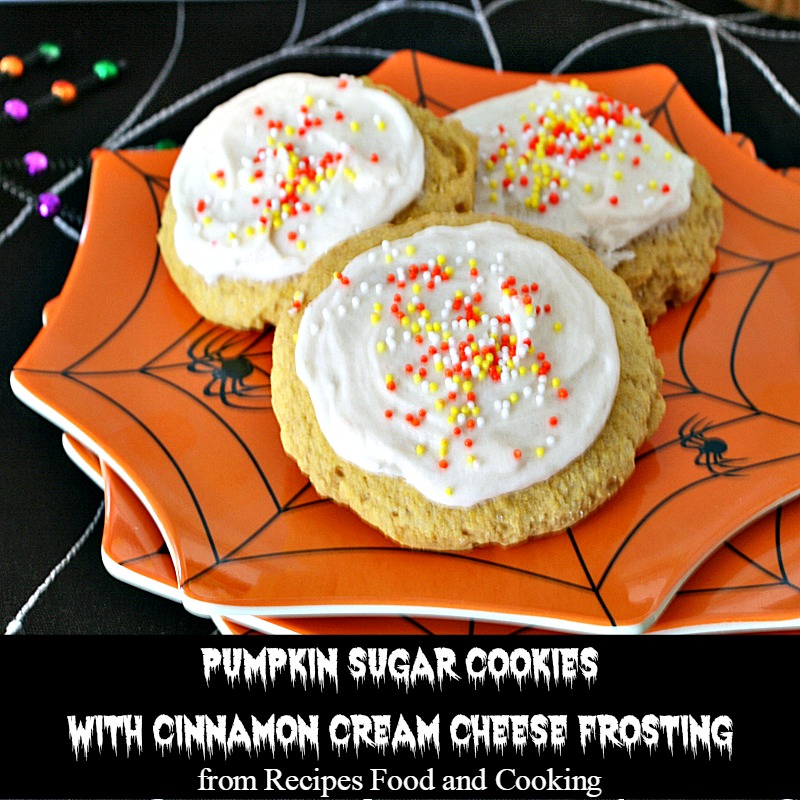 Pin It!